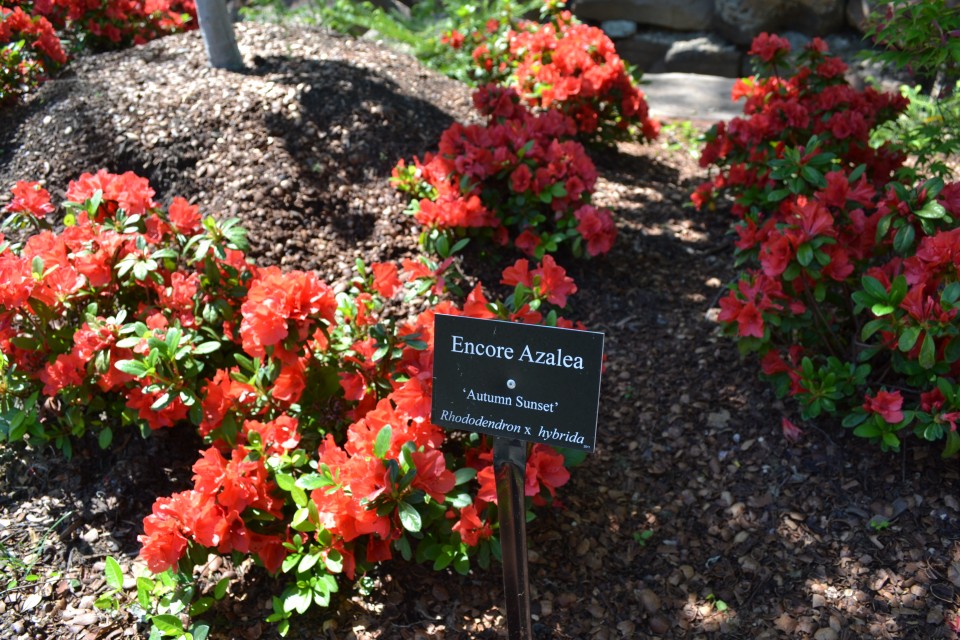 "Oh, what a beautiful morning.  Oh, what a beautiful day."  Ever-lovin' and I visited the Dallas Arboretum last week.  Even though most of the tulips are gone, and the azaleas have lost their blooms, words can not express how peaceful and refreshing it was to spend a day in the gardens overlooking White Rock Lake.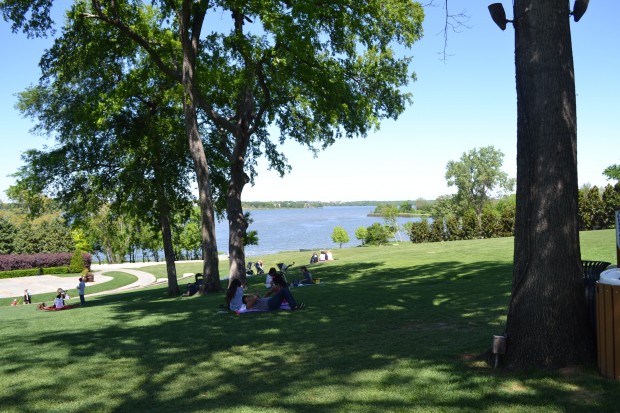 Parking was in the north-forty.  Then there were no less than twelve school buses, and a couple of tour buses.  And to top it off it was senior citizen day.  As we walked toward the gate, I was worried.
I'm here to say that I had no need to worry.  All (I am telling the truth) of the school children were well behaved.  People on the tours wanted to talk, and the senior citizens from various assisted living communities were having a good time feeding the koi.
Love these yellow roses.  Be still my heart!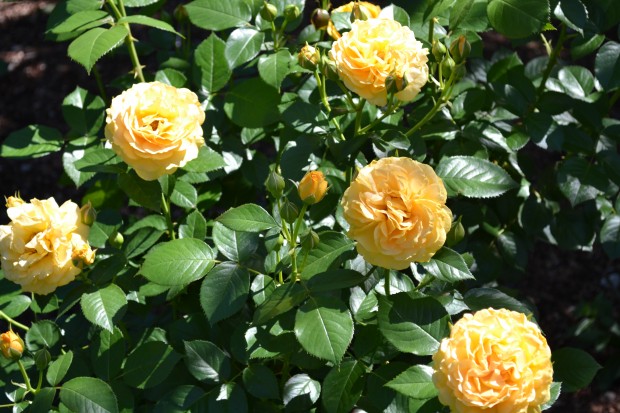 Lunch at the DeGolyer Restaurant was delicious (Sorry!  I was too busy eating to take pictures), and Nelson – a semi-famous waiter (his picture is in the cookbook Afternoon Tea at the Arboretum by Judy Scott) took good care of us.  Yes, I bought the cookbook.  In the near future, I am looking forward to sharing some recipes from this beautiful book. Hope the poppy seed dressing is the same as they served in the restaurant.  It was the best I have ever eaten.  By the way, since it was Senior Citizen's Day (which is every Thursday).  I saved 20% on purchases at the gift shop.  What a  deal!
Crepe Myrtle Allee is so beautiful.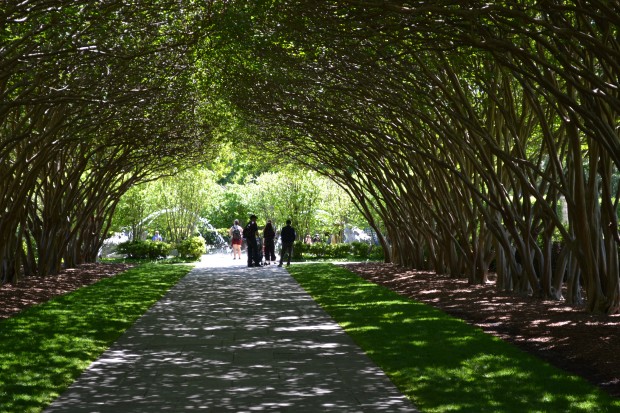 And Crepe Myrtle Allee leads to the frogs.  Children delight in being sprayed, and parents delight in seeing their children so happy.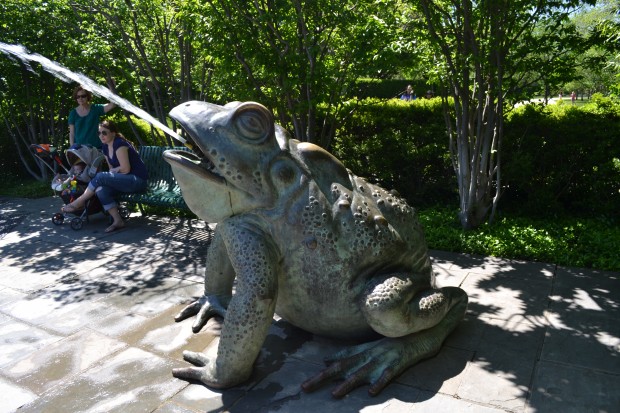 It is exciting that we again bought a membership.  Can't wait to see the Chihuly glass sculpture exhibit that begins May 5, 2012. Last year we saw some of his work at the Oklahoma Museum of Art, and the sculptures are amazing.  Of course now we can go anytime with friends and family (six people get in on a family pass).  Then I think about how I love fall and Christmas at the Arboretum.  Already planning to return.  Note to self:  Next year go at the beginning of Dallas Blooms in order to see the tulips and azaleas.
Blessings and thank you for reading,