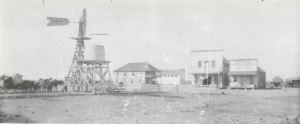 It is true.  There is a ghost town in Andrews County.  In reality, there is no town left – only ghost.  If one knows where to look, remnants of the town of Shafter Lake might be able to be seen.
About four miles west of Andrews is Shafter Lake.  Yes, in this barren land there is a lake.  It is a small, shallow, alkali (salt water) lake that is fifty feet below the elevation of the surrounding land.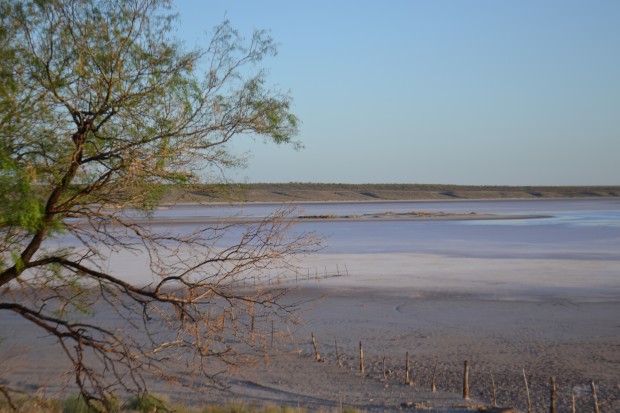 Early settlers in the region promoted the town of Shafter Lake and even sent fliers to the Midwest extoling the virtues of life at Shafter Lake.  In1910 there were about five hundred residents in Shafter Lake, a bank, three churches, a rock schoolhouse, a general store, a blacksmith, two hotels, and a community cemetary.  But 1910 was also the beginning of the end of the town of Shafter Lake.  There was a feud between the town of Shafter Lake and Andrews over which town would become the county seat of Andrews County.  Both towns brought in voters from afar.  Some say voters were brought in from as far away as Mexico, and the town of Andrews won by a narrow margin.  Within two years, most of the residents of Shafter had moved into Andrews.
When I was young, you could see and read grave markers at the cemetery beside the shore of Shafter Lake.  When we visited recently, we could see no signs of the graves or the grave markers near the Historical Marker.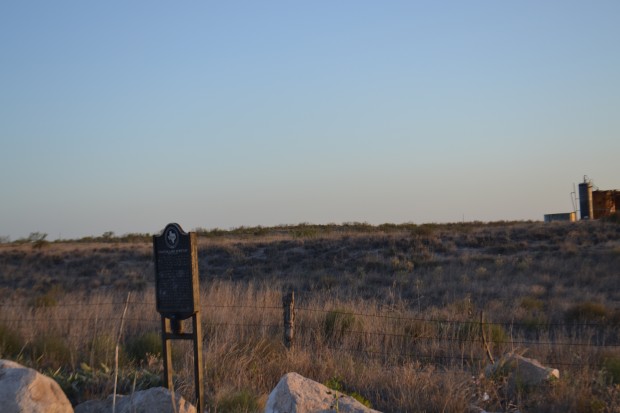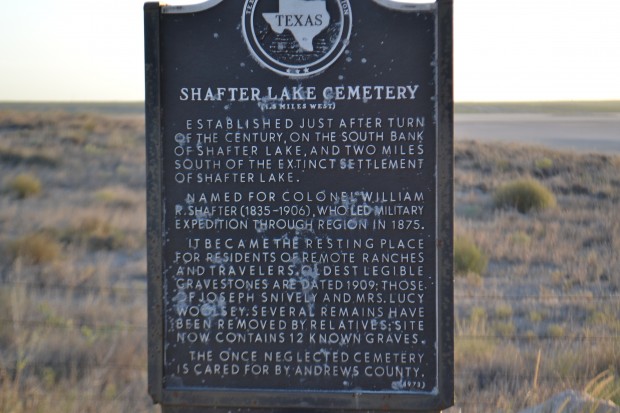 I do remember visiting Shafter Lake several times as a child.  On one visit, we saw a well "blow in".  Oil was spewing into the air, and we could hear men yelling – just like it was in the movie Giant.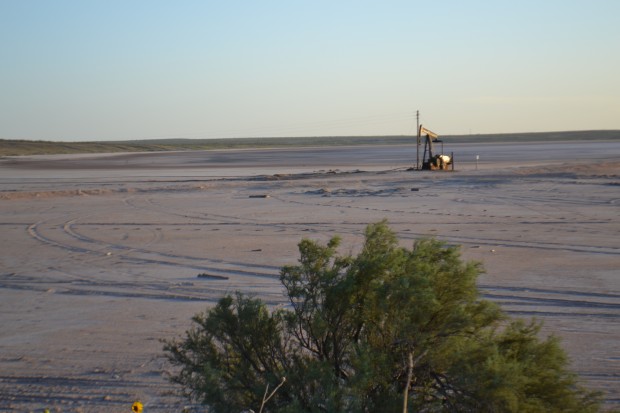 I read information from the The Texas Historical Society website about Shafter Lake.  How interesting to think that an entire town died.
Blessings to you and yours,
Thank you for reading Lanabird.