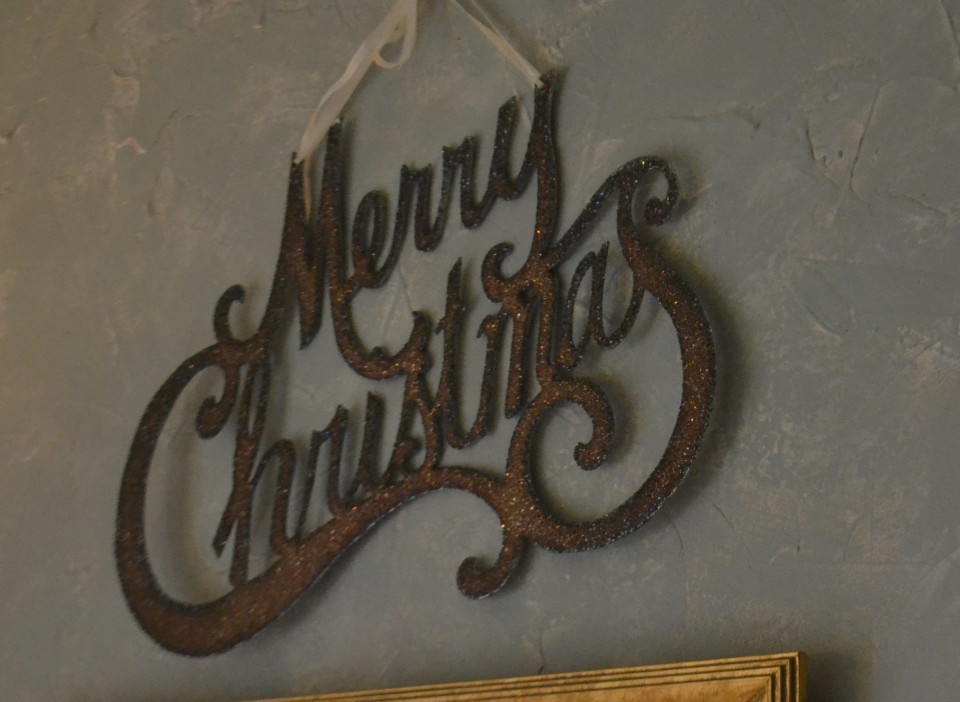 "I always like visiting better after Christmas," said friend Marsha.   After thinking about it, I do agree.  The pressure is gone, and one can relax and enjoy being with ones you love. That is when Marsha invited me over for coffee, and I was beyond excited.  I jumped at the invitation, and offered to bring some Hungarian Butterhorns.  It is always a joy and a pleasure to visit Marsha.  I call her my cheerleader.  She encourages me, writes better comments than I do blogs, and promotes Lanabird.  Words can not express how thankful I am to her.
Not only is she a totally wonderful person, she has a beyond wonderful home.  I took pictures so you can visit also.
Be still my heart!  For years I have admired English chimney pots, and look what greeted me at the front door.  Filled with oversized ornaments, it is festive and fantastic.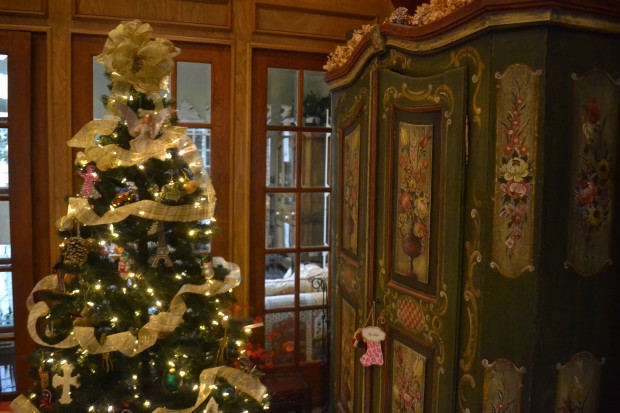 The painted wardrobe from Germany is breathtaking.  I like it. I love it.  I do believe it is the prettiest one I have ever seen.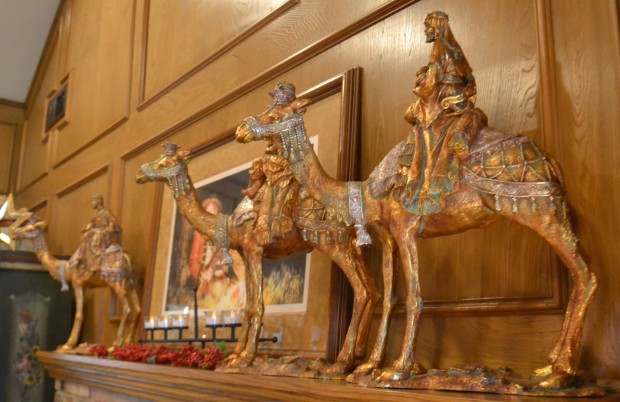 Beyond fantastic are the three wise men on her mantle.  Marsha said she got them years ago at The Market at North Park.  I love it that the camels are wearing the crowns.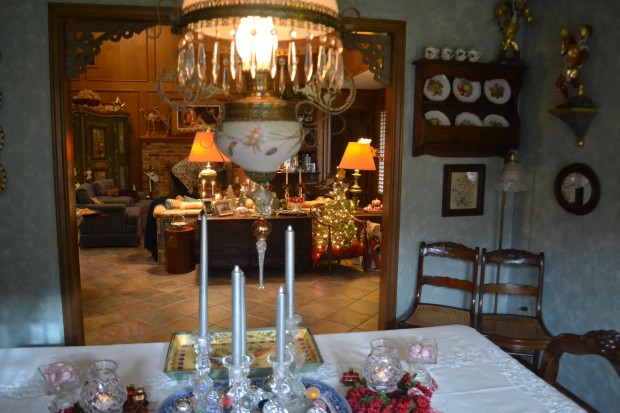 Looking from her dining room into the den, you can get a sense of how beautiful her home is.  Isn't that the most gorgeous antique chandelier?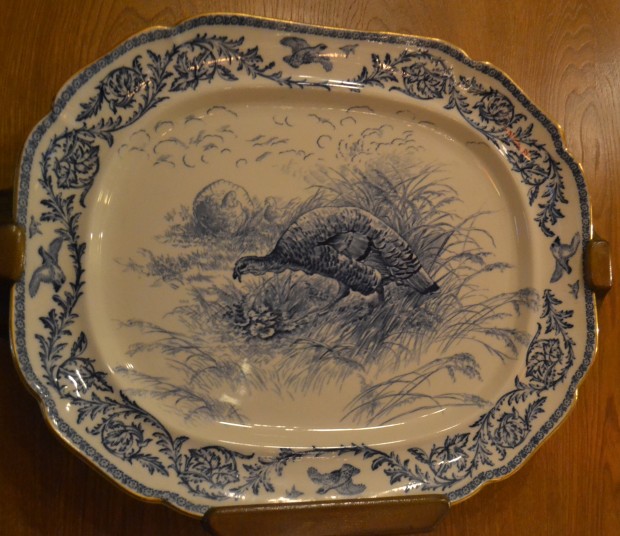 Be still my heart! –  The antique turkey platter takes my breath away.  It was from Bob's (Marsha's husband) family.    Most of the antiques in her home are family heirlooms.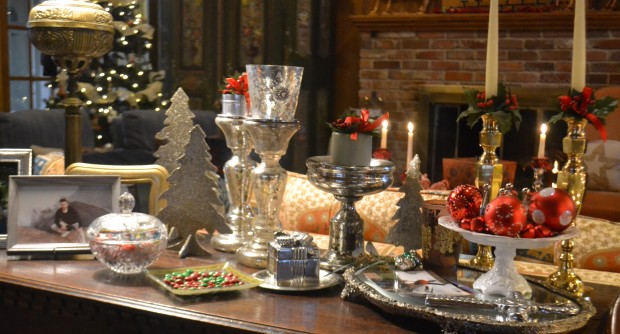 Mercury glass, a mirrored tray, and glittery silver trees are beautiful on the sofa table.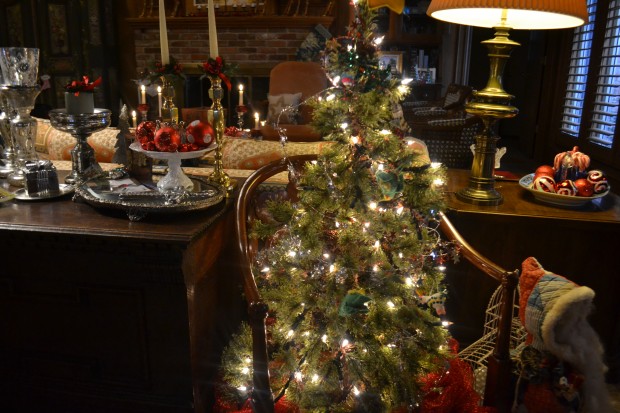 Next to the sofa table is a darling little chair holding a lit tree.  How cute is that!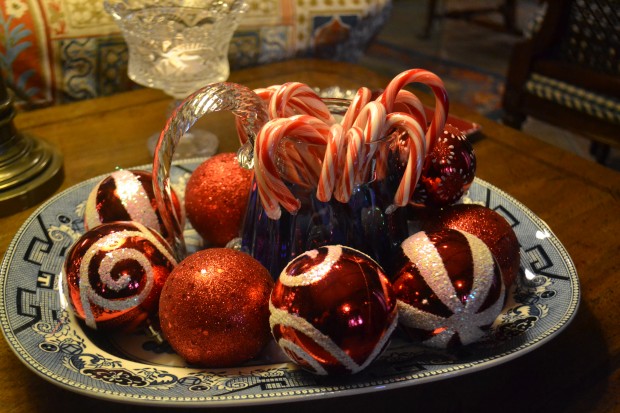 I love, love, love, this blue and  white platter filled with candy canes and red and white glass balls.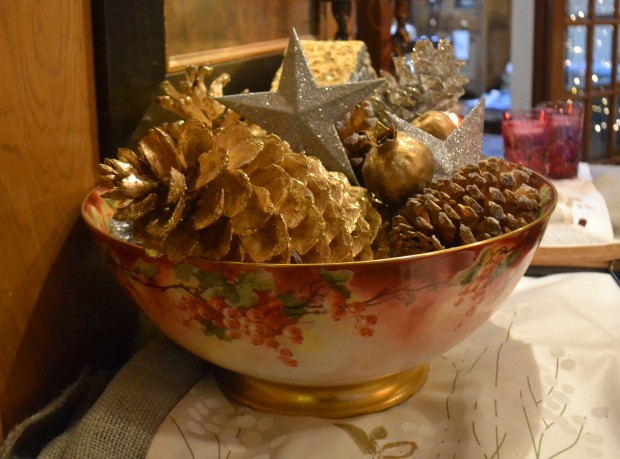 Gorgeous – just gorgeous.  Marsha had a beautiful antique bowl filled with large pine cones and silver stars.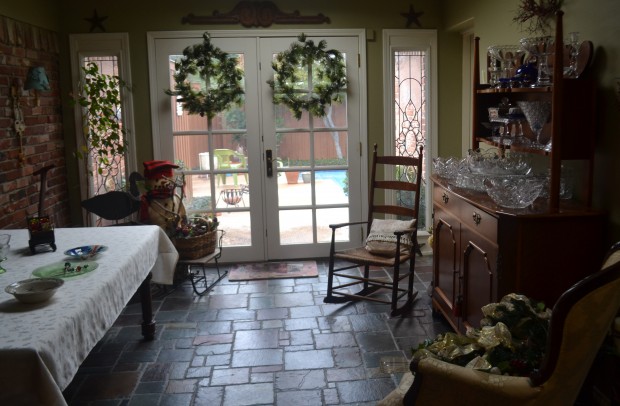 Marsha and Bob added on a large room on the back of their home.  It is perfect for entertaining.  Love the leaded glass side windows (I know they have a name, but I do not know the name.)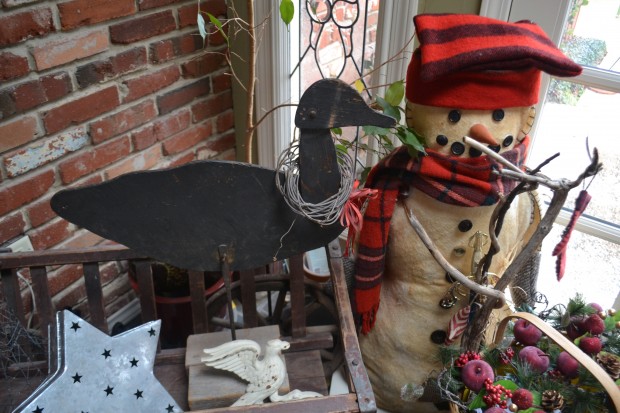 Guarding the back door is the most adorable snowman in an antique cart.  He was handmade by a lady in McKinney.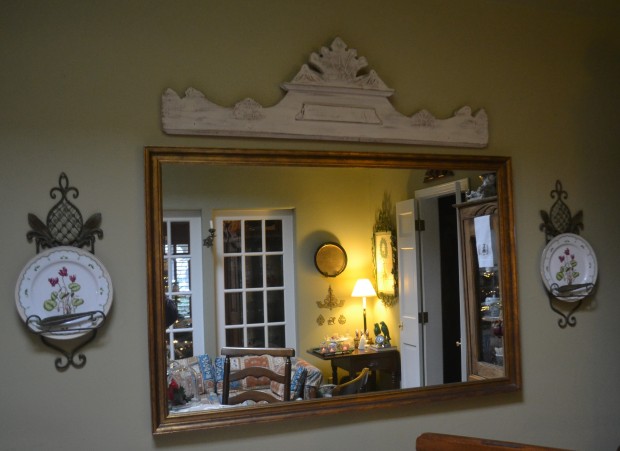 In several places in her home, Marsha used architectural pieces above mirrors, pictures, and doors.  The details in her home are amazing.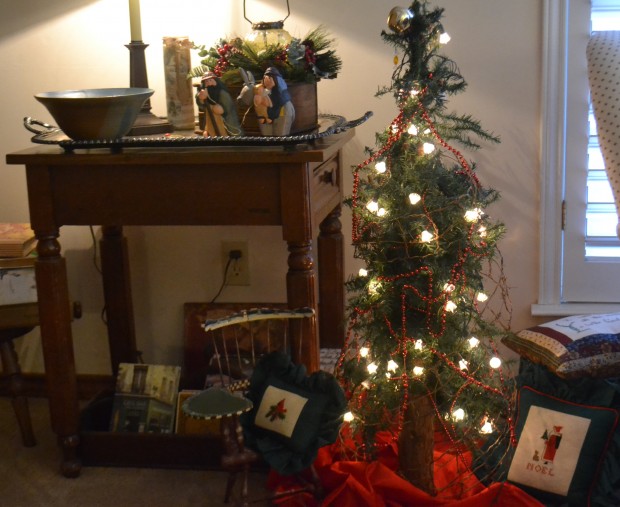 In the living room there was another small lit tree.  What a wonderful look.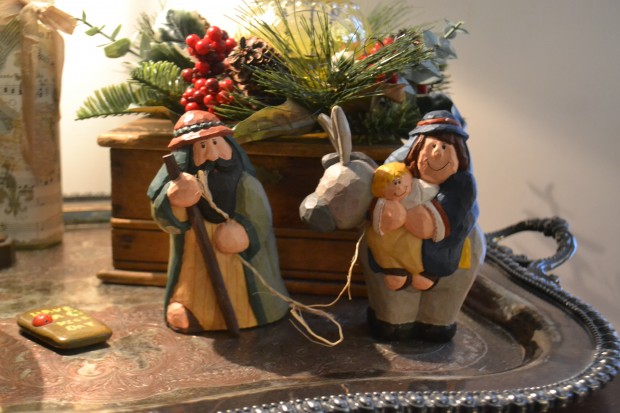 Sweet Mother of Pearl.  On the side table, is the happiest Holy Family I have ever seen.  The smile on Mary and Baby Jesus make me smile.  I know Joseph is smiling under his beard.  This reminds me of Marsha.  She is always happy and smiling.  Marshachristmas is how she is known on the comment page, and I must say she is a gift to all who know her.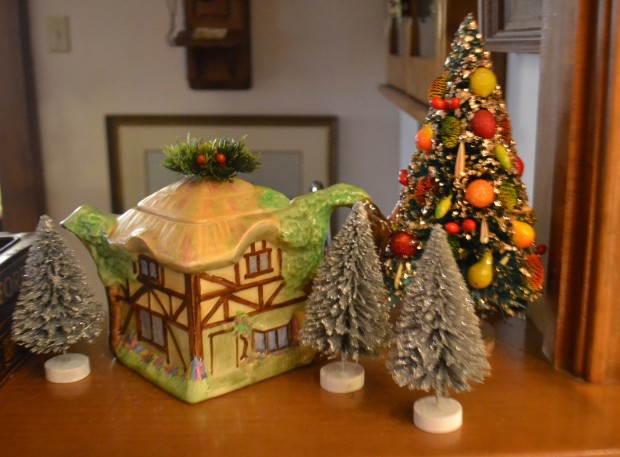 Honestly it was hard for me to leave because I kept seeing more and more unusual things.  The little tree on the right with the fruit was Bob's mothers – probably from the 1940′s.  I love it, and I love that they still have it.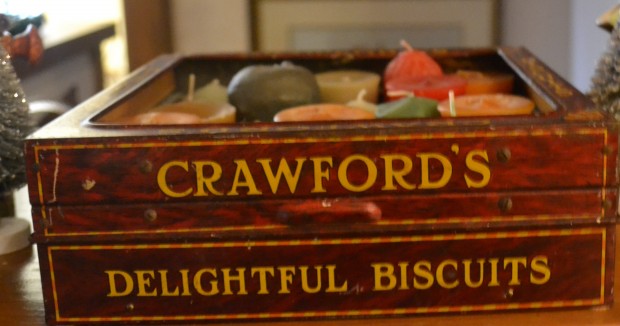 Amazing!  Marsha even has a Crawford biscuit tin.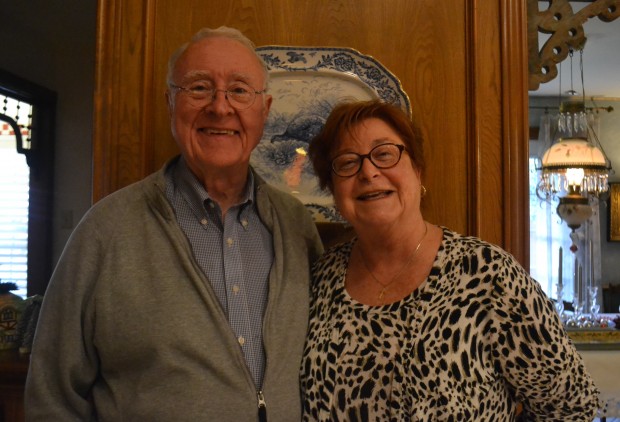 Marsha and Bob are one of the most loved and respected couples I have ever known.  Thank you for letting me share your home.  I had such a good time visiting with you, and eating your delicious pimento cheese sandwiches.  I know I missed many things.  Your home is truly wonderful.
Blessings to you and yours,