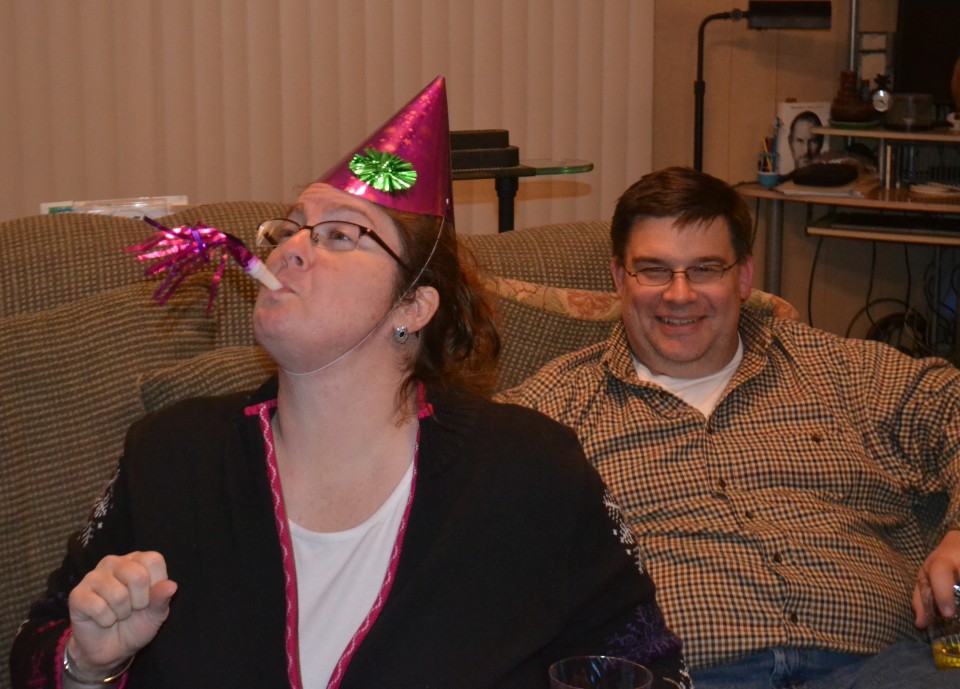 Happy New Year from our home to yours!
Number One Son and his wife Mikel hosted a New Year's Eve party tonight.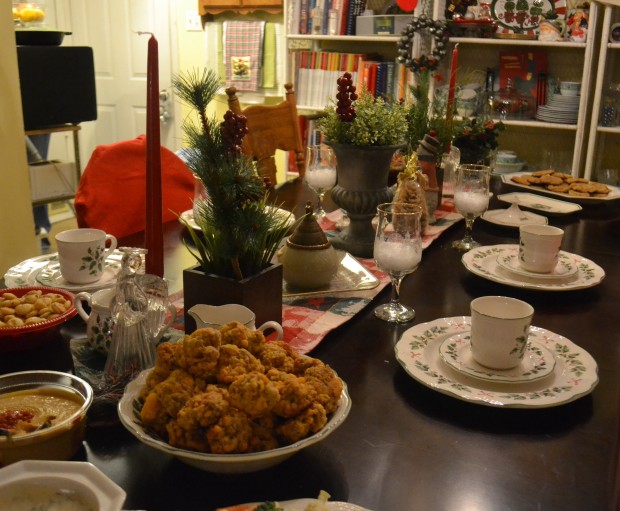 Festive decorations greeted us, as well as good food.  It is always a good sign when there are the Sausage Balls on the table.  Yummy!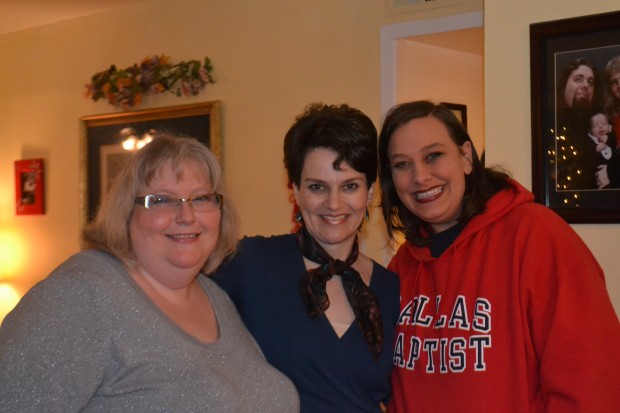 It was a fantastic party with family, friends, co-workers, and neighbors.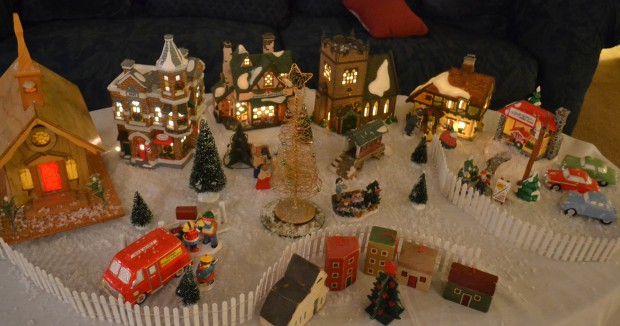 The snow village on the coffee table is wonderful.  Many of the pieces were my mother's, and they brought back fond memories.
The nutcrackers greeted us in the entry.  These are so cute.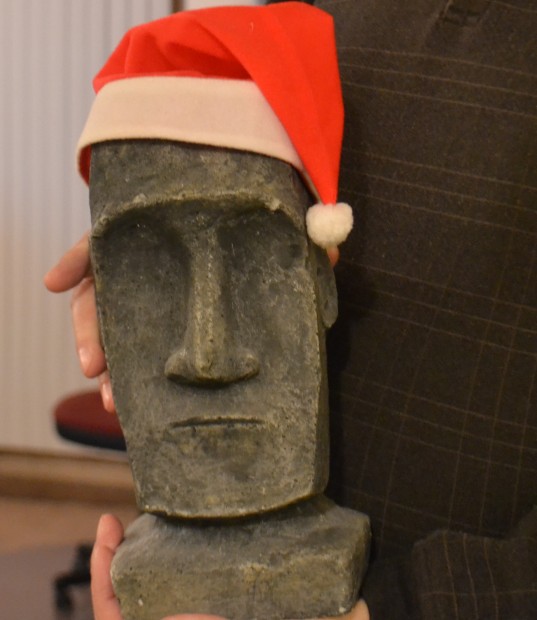 This tiki head cracks me up.  Number One Son collects Tikis – mugs, planters, figures, and other tikis items.  Just look at King Tiki wearing a Santa hat.  Too funny!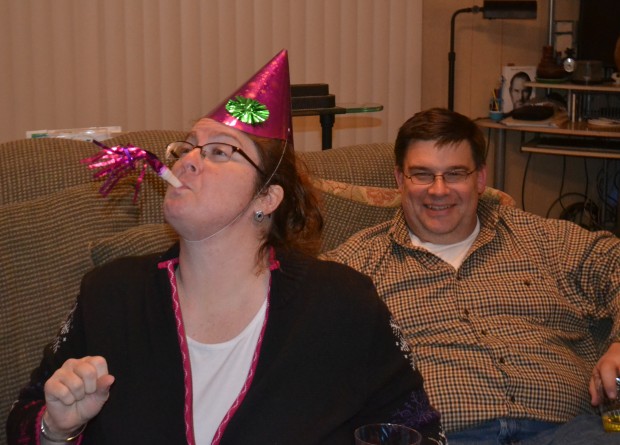 We ate, visited, tried to play Trivial Pursuit (It was hard.), and brought in 2013 in style.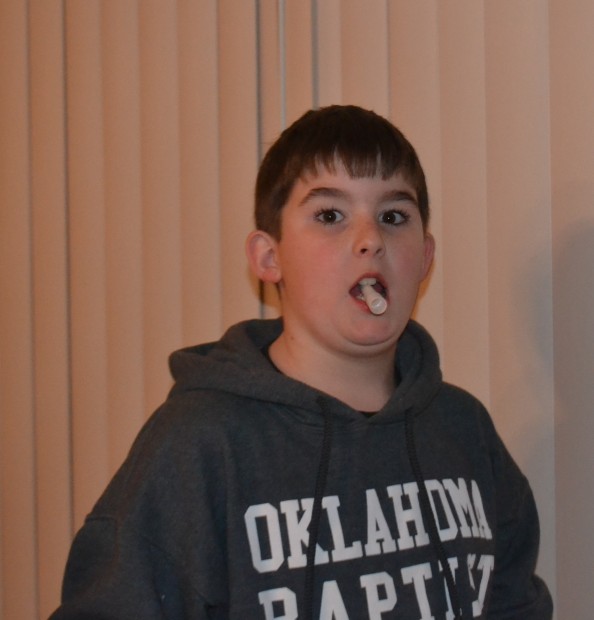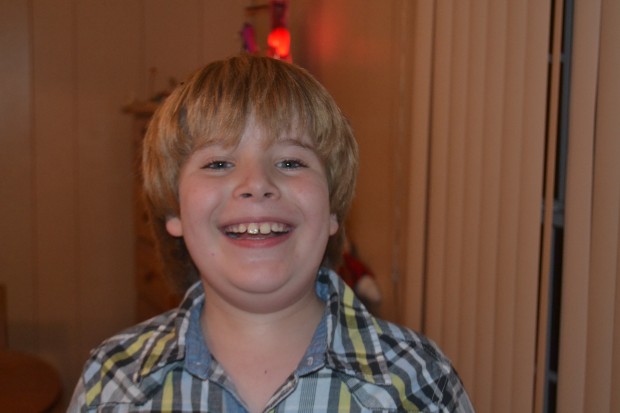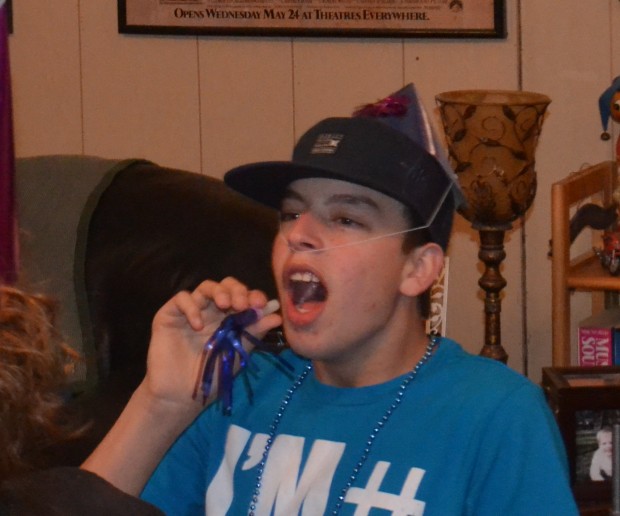 There was delicious food, good company, and cheer all around.  I loved what a comfortable evening we had.  Thank you very much.
Blessings to you and yours in this coming new year,
The food was delicious.  When I get the recipes, I will share.