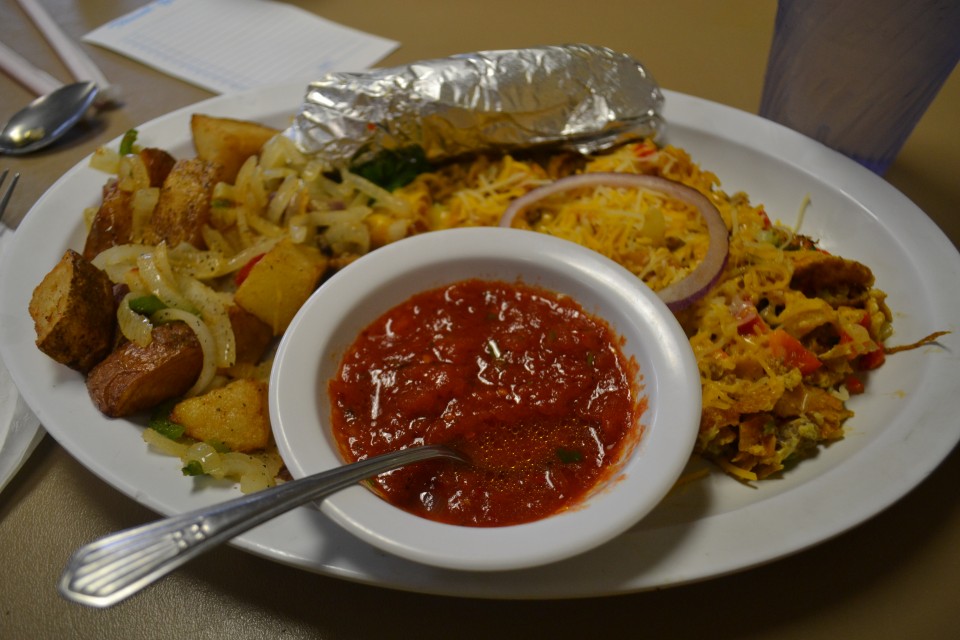 House Cafe is one of my favorite places of all time to eat breakfast.  I realized something the other morning – I haven't blogged about House Cafe.  I felt badly.  How could I neglect House Cafe?   Well, I intend to change that right now.  House Cafe deserves due recognition.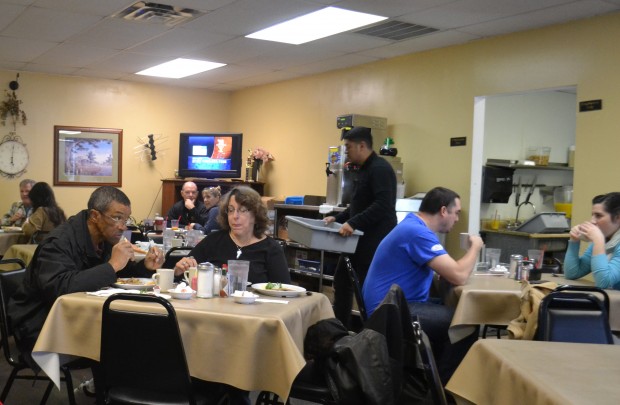 This is not a fancy place, but they do make a good breakfast.  Each morning you will find a crowd of people eating at House.  They are from all walks of life – laborers, retired folks, business men, and sweet couples.   Oh, I forgot to mention, you will almost certainly see members of FBC Richardson.  I do not think we have ever been to House Cafe when we did not see someone from the church "breaking bread".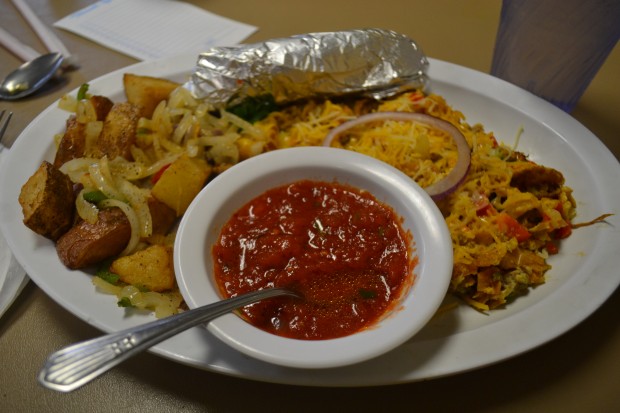 I always order the same thing – migas.   Be Still My Heart!  They are wonderfully delicious – eggs, sausage, onions, peppers, cheese, tortillia strips – blended and scrambled together to perfection.   Now here is a little inside information for you.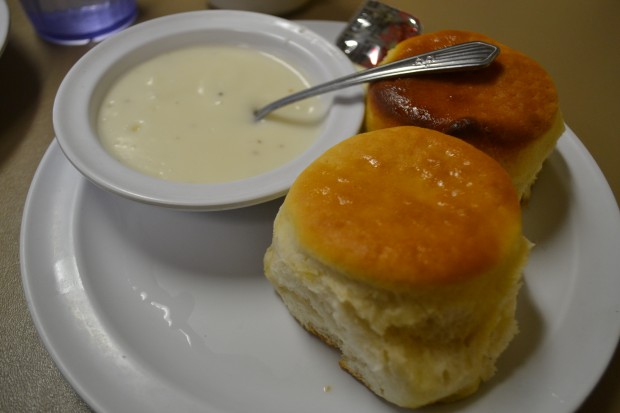 1.  I ask for biscuits instead of tortillas.  The in-house made biscuits are delicious.  I like them.  I love them.  (On this day, they accidentally brought me tortillas.   They were kind and brought me the biscuits also.)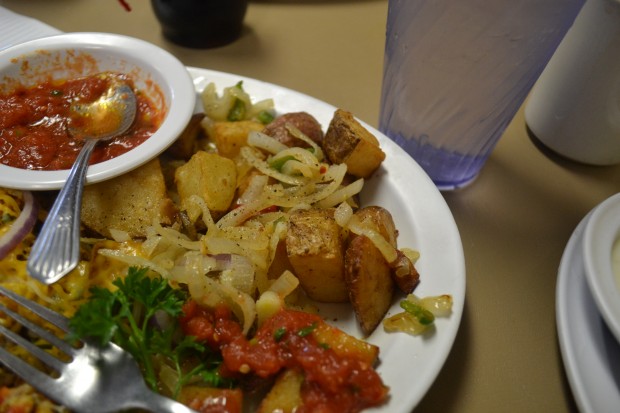 2.  You can request grilled onions and peppers with your country potatoes.  Sometimes they charge you a little extra to do this, but it is well worth the money.  Good potatoes become fantastic potatoes.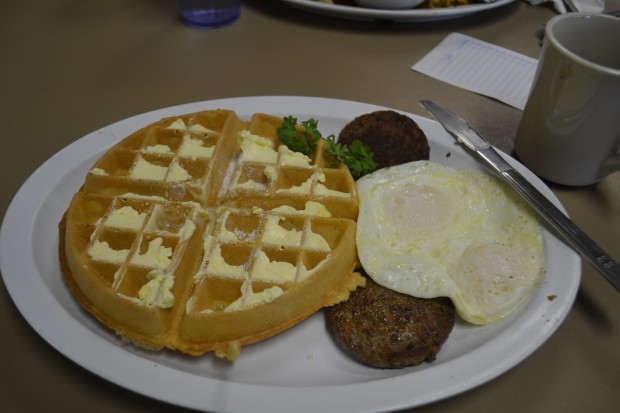 Ever-Lovin' does not always order the same breakfast.  Sometimes he orders eggs, sausage, and toast.  Other times it is an omelet or pancakes.  On this day it was the scrumptious Belgium waffle with sausage and eggs over-easy.  Yum, yum, yummy.
House Cafe is located in a warehouse area on Bowser just south of Arapaho Road in East Richardson.  It is open for breakfast and lunch.  Even though it is located in a relatively obscure location, the Dallas press has also taken notice of House Cafe.  It has been mentioned in D Magazine as one of the best places to eat breakfast, and I believe it has also won People's Choice Awards in the city.
If you have not been to House Cafe, I recommend you try it.  I think you will like it.
Blessings to you and yours,