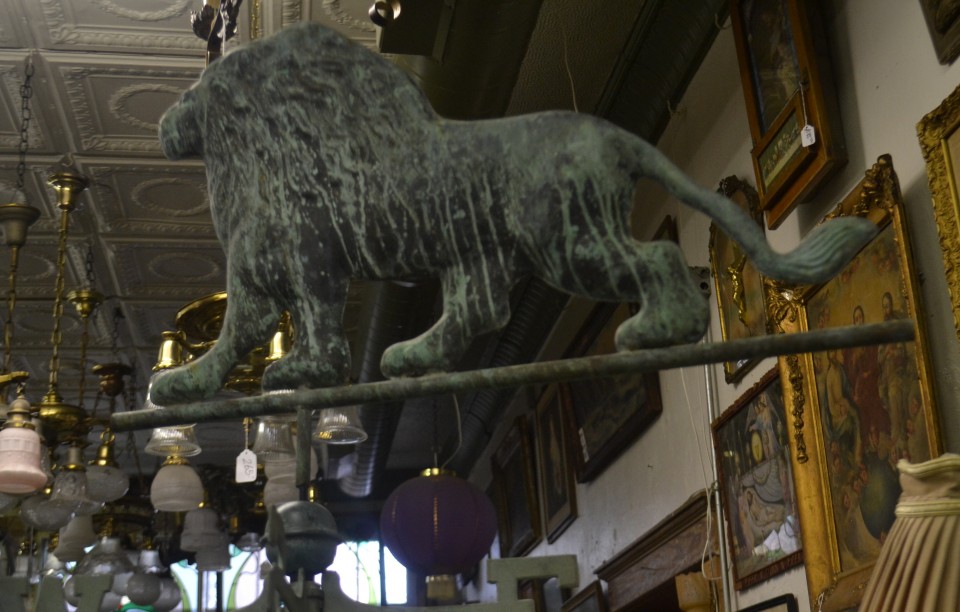 Getting to go to Fort Worth is exciting.  Getting to go to Forth Worth and visit with my dear friend Jorene is fantastic.  We talk and talk and never tire of talking.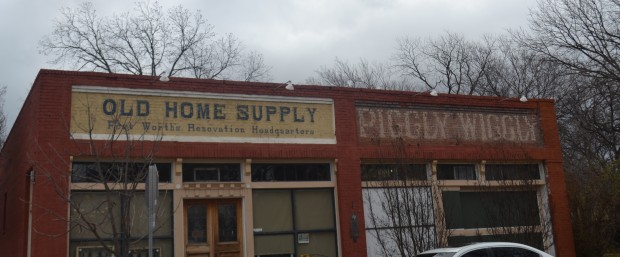 On this day, we shopped Old Home Supply House – "Fort Worth's Restoration Headquarters".  Sweet Mother of Pearl.  I love this place.  Old Home Supply House consists of three buildings on Colorado Street in the Historic Fairmont District just south of downtown Fort Worth.  Each building is filled with treasures – antiques and reproductions.  (So glad they left the Piggly Wiggly sign over the building.  Piggly Wiggly had a store in Andrews near our home. What a wonderful name.  Brings back fond memories.)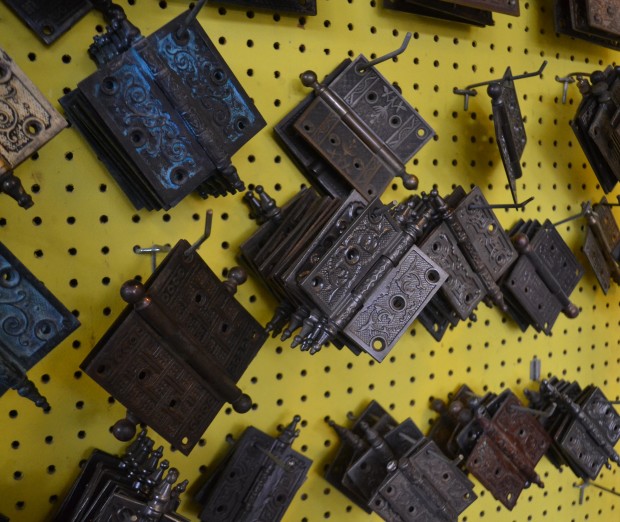 Do you need hinges and hardware?  This is your place.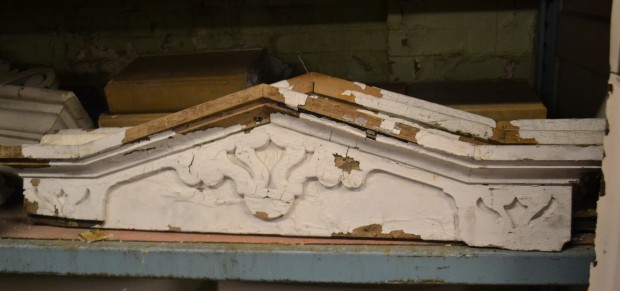 These door toppers (I know they probably have a real name, but…I do not know it.) took my breath away.  They are wonderful.

Be Still My Heart.  How cool is this neon Texas sign?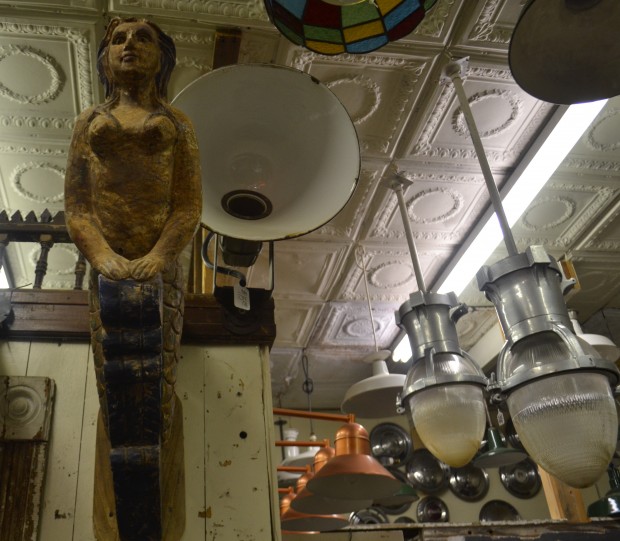 Wow!  There was a figurehead from a ship. (Probably a reproduction – but good looking never-the-less.)  Love these light fixtures – not for me, but in the right setting, they would make a statement.  Light fixtures were hanging everywhere.  There were antique brass chandeliers, crystal chandeliers, and art deco sconces just to mention a few.  They also have replacement globes.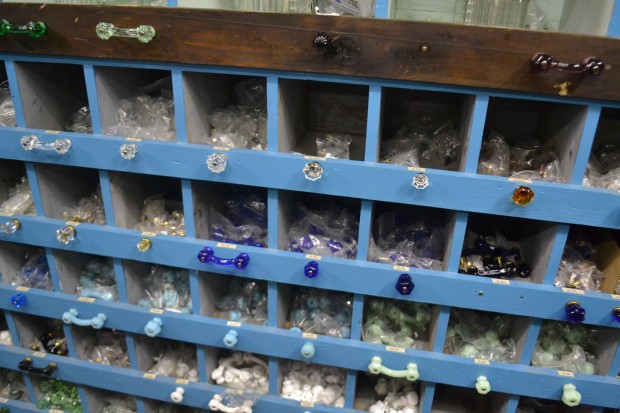 Need drawer pulls?  They got them.  Their selection is amazing.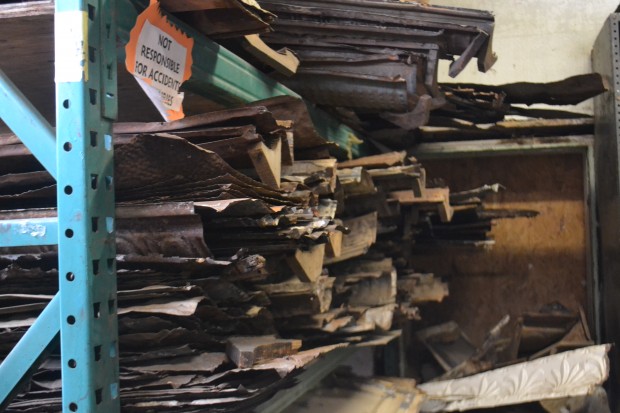 Pressed tin anyone?  How about an entire room+ filled with pressed tin.  Careful, it is sharp.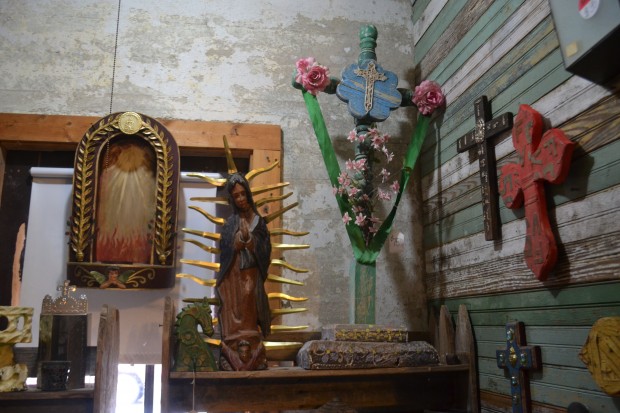 Religious folk art from Mexico.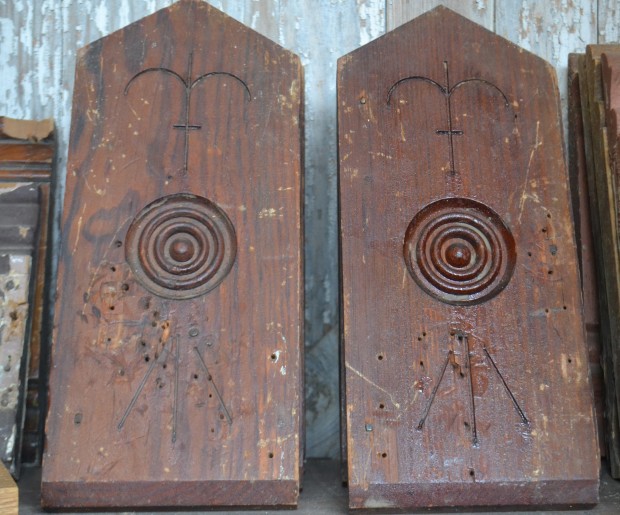 Old Home Supply House carries antique window and door medallions.  I thought these corner pieces from a church door or window were especially nice.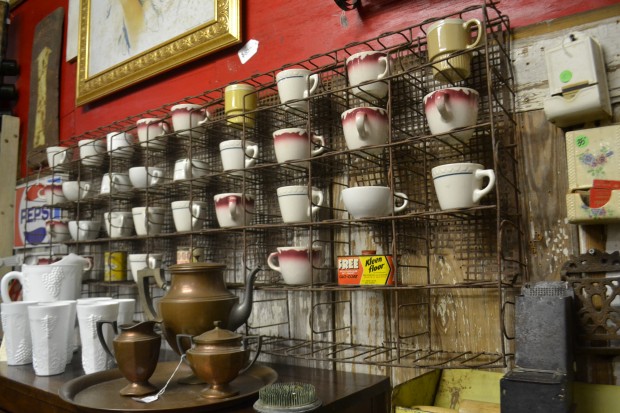 I have actually been to restaurants where regular customers had their own coffee cups in shelves similar to this.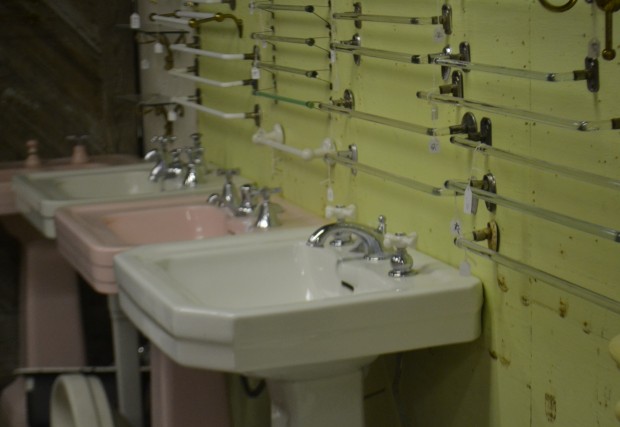 There was no shortage of pedestal sinks, claw-foot tubs, and bathroom fixtures (even toilets).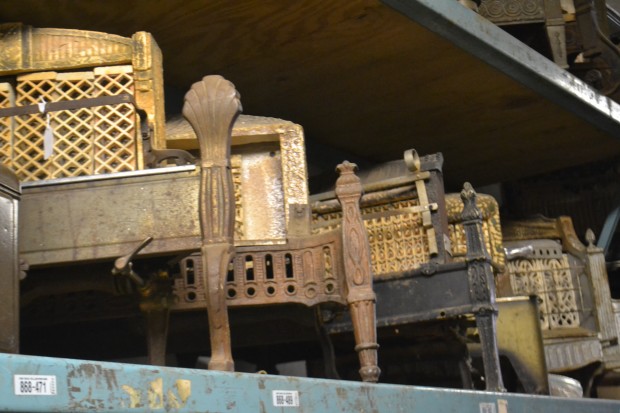 Would you believe it? They even had old iron heaters..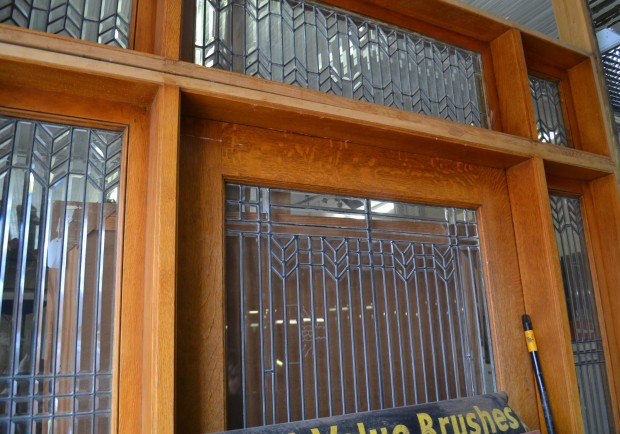 Sweet Mother of Pearl.  The doors and windows were beyond beautiful.  There are two rooms filled with doors.  Surely you can find what you need with that many choices.  Jorene bought two beautiful stained glass windows.  Do I have a picture of them?  No!  I am such a dork, but trust me you would like them.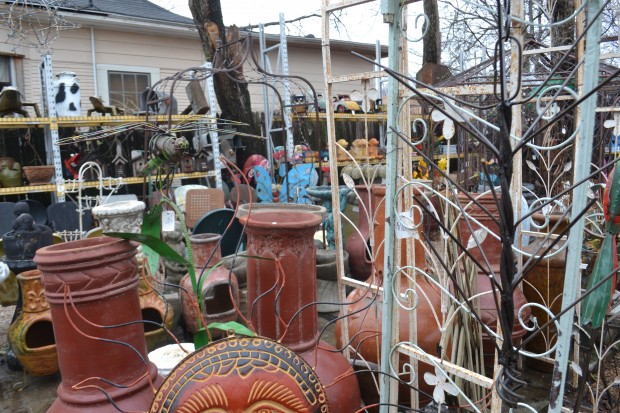 Across the street is the Garden Center filled with metal art, fountains, and Mexican pottery.  Thinking about my new porch.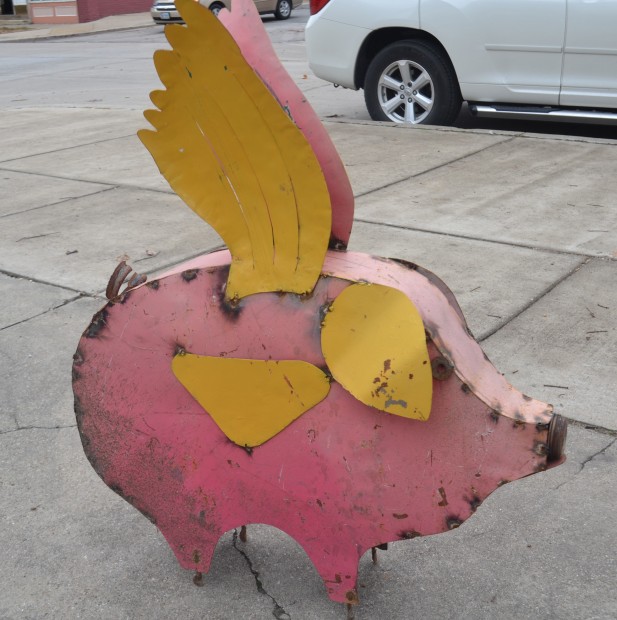 I know this is weird, but I love flying pigs.  Someday I am going to have an "If Pigs Could Fly" party.  Just the thought of it makes me laugh.  No, I did not buy this, and I do not want it, but it is cute.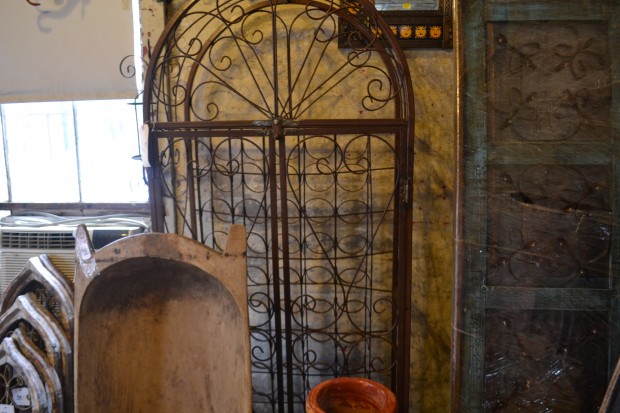 Metal gates, wooden dough bowls, and framed ironwork are just a few of the items in the garden center.
My mind was on overload — Three large shops with wonderful and unusual items.  The prices were good.  Looking forward to going back.
Blessings to you and yours,