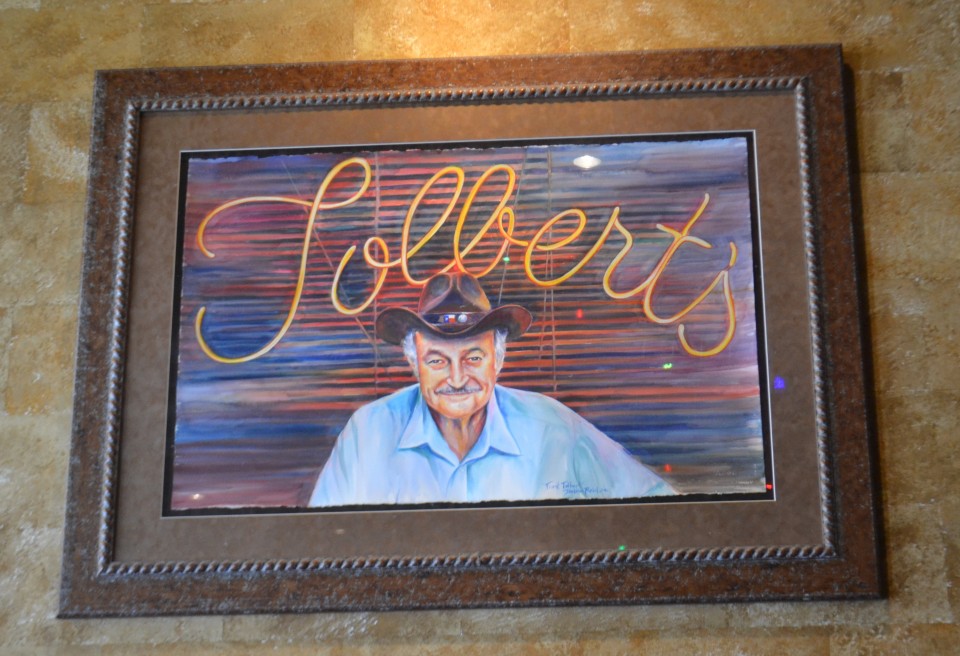 Number One Son forwarded an email to me from The Observer.  The link was to an article by Katharine Shilcutt  listing "30 Essential Texas Restaurants to Visit Before You Die".  A Bucket List of eating establishments in our Lone Star State.  Ever-Lovin' and I looked at the list and discovered we had visited several of the highlighted restaurants, but there were some we had missed.  How could that be?  We are like the rest of you and get in a rut visiting the same ol' same ol'.  We are hoping to change that.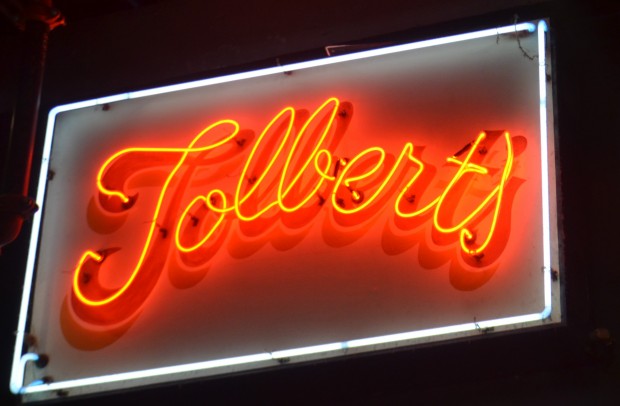 First glaring omission.  How could we have not visited Tolbert's?  The founder of this Texas eatery was Frank X Tolbert (1912-1984).   He was a Texas journalist, historian, and storyteller.  For many years we read his articles in the Dallas Morning News.  He was also the co-founder of the Terlingua Chili Cook-off down in the Big Bend area of Texas.  (I have seen signs that list the population of Terlingua at 3 – too funny.)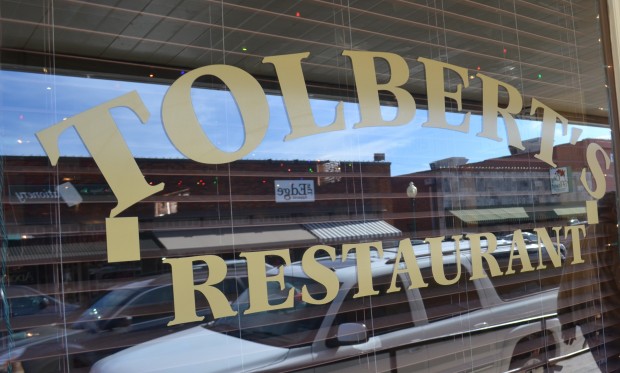 So to Grapevine we did go, and found Tolbert's in an historic building on Main Street. The information on the  menu, mentioned that his daughter (who now runs the restaurant) and the family considers this historic building fitting for the restaurant since Frank Sr. was a historian.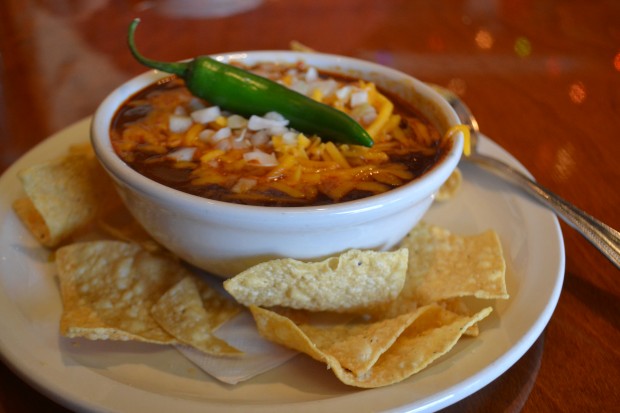 We headed to Grapevine for a Bowl of Big Red ( chili con carne).  Bottom line:  Tolbert's Chili deserves all the accolades that have come its way.  I like it.  I love it.  The chili is spicy, but not so much so that I could not eat it – just right in my book.  It is filled with meat and of course no beans (real Texas chili).  On the top is grated cheddar cheese, diced onions, and a chili pepper.  I did forgo the chili pepper.  This chili is worth a trip to Grapevine.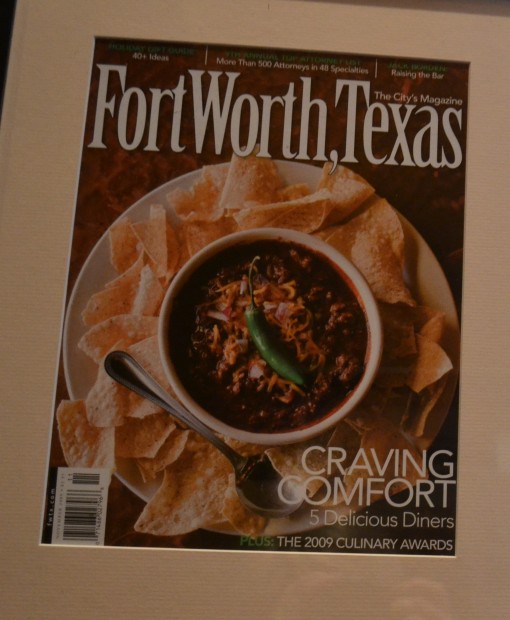 Ft. Worth, Texas featured Tolbert's chili on its cover in 2009.  I can understand why Ft. Worth would want to lay claim to this chili.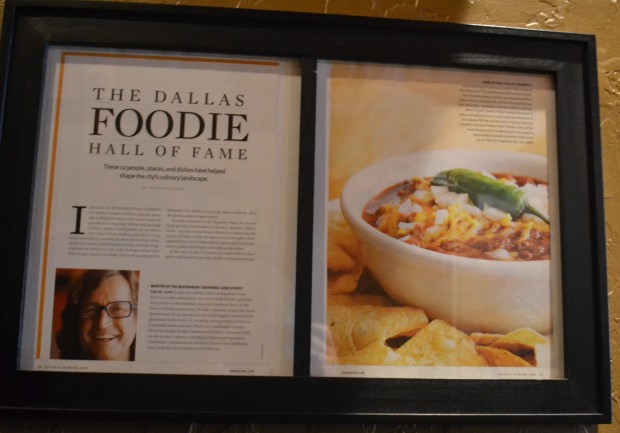 Then there was The Dallas Foodie Hall of Fame.  Dallas wants to claim Tolbert's also.  In any city, Tolbert's chili would get my vote.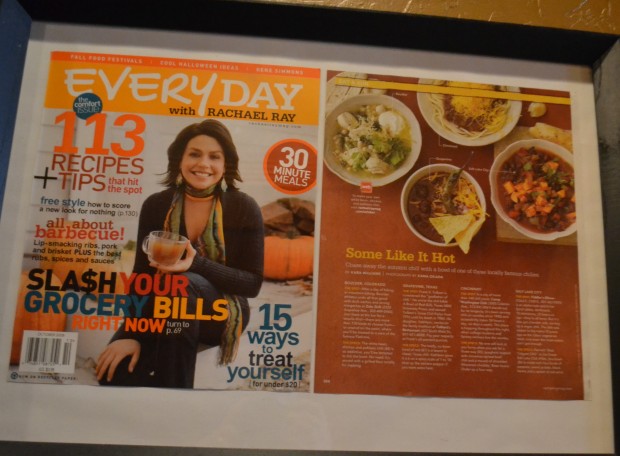 There it is front and center in Rachel Ray's magazine, Everyday with Rachel Ray.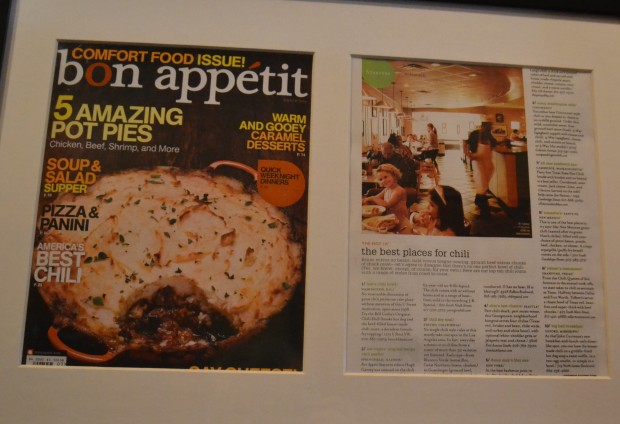 Bon Appetit even gave a nod to Tobert's chili.  WOW!  This humble bowl of deliciousness is world famous.  I am so impressed and  glad we went.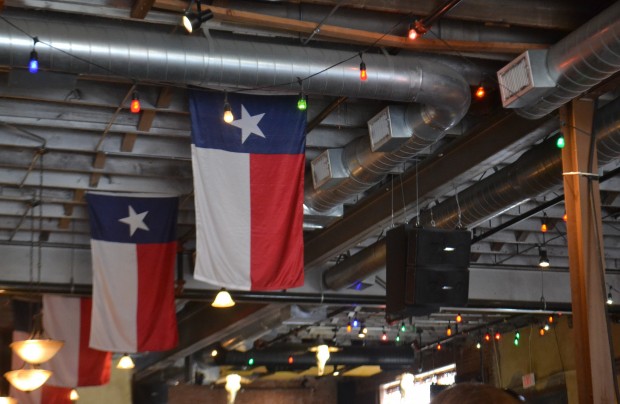 Tolbert's serves more that chili.  There are grilled Angus steaks, hamburgers, sandwiches, "signature salads", and Tex-Mex offerings.  The "Donkey Tails" appear to be a favorite.  (Two all-beef hot dogs, stuffed with cheddar cheese, wrapped in a tortillia, and lightly fried.  This is served with Tolbert's salsa and mustard sauce with a shot of chili on the side.
Reckon any self-respecting Texas establishment that serves chili would have  a full service bar.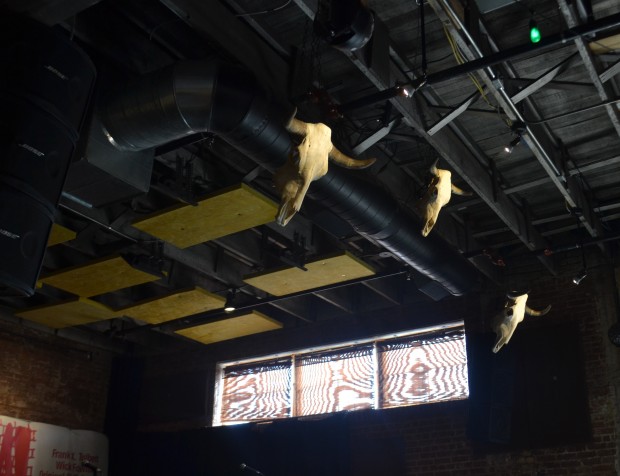 Last but not least.  Music is played on a stage nightly until 11:00 or later on weekends.  How fun would that be?
We have 15 more restaurants on this list to visit, and I am certain there are always other list by other Texas foodies.   I see trips to Houston, Austin, and San Antonio in the near future.
Blessings to you and yours,
Love,