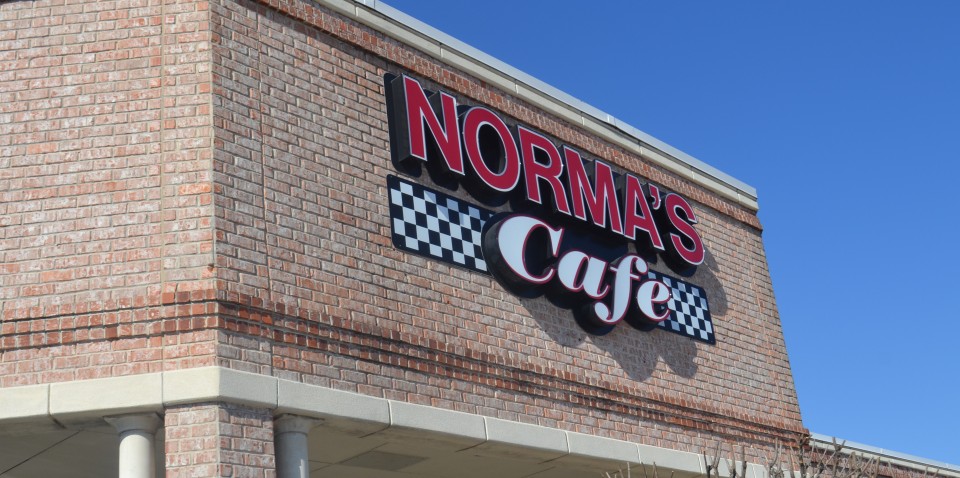 Norma's is an old standby favorite of ours, but last week someone mentioned that they had never heard of Norma's.  I will admit it.  We were shocked, flabbergasted, and down right amazed.  "What?  You haven't heard or eaten at Norma's?  Where have you been?"  We really did not say that, but the idea for this blog was born.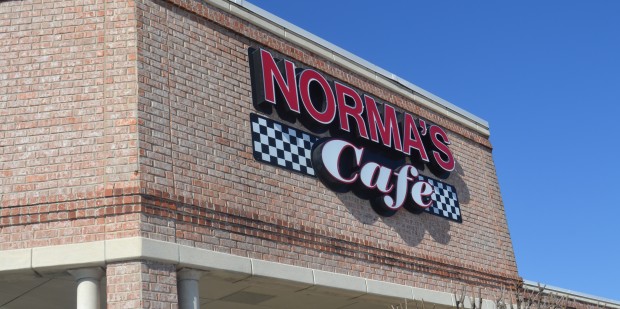 Since 1956 Norma's Cafe (http://www.normascafe.com) has been serving "home cooking" to the citizens of Dallas.  Here the food and atmosphere will take you back in time.  After all these years, Norma's is just as popular or maybe more popular as ever.  Their menu is awarded accolades each year.  In 2012, Norma's was featured as the Best Breakfast and the Best Chicken Fried Steak by the Dallas Observer.  Breakfast is served all day which is a good thing because Norma's serves a very good breakfast.  The chicken fried steak is very good (but maybe not the best in Dallas).  I would have to think about that.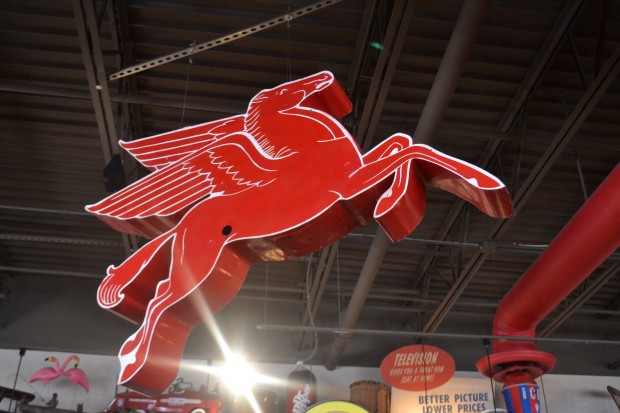 Every long time Dallas establishment needs a flying Pegasus.  I like it.   I love it.
Waitress wear shirts proclaiming, "Kiss My Grits!".  Honestly, the wait staff is wonderful. They are attentive and aim to please.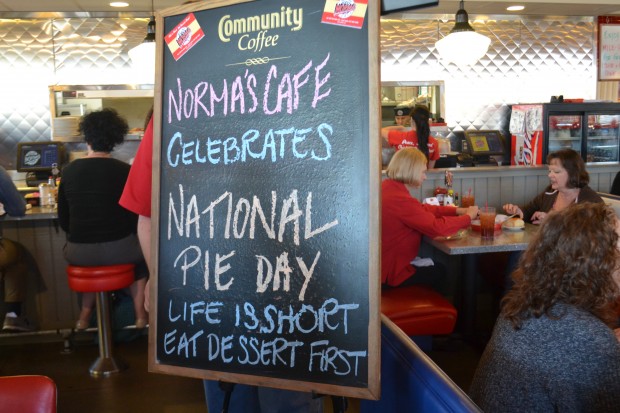 Almost every month, Norma's has special promotions.  January 23rd was National Pie Day, and each diner received a free piece of pie with their meal.  Wow!  This was worth the wait.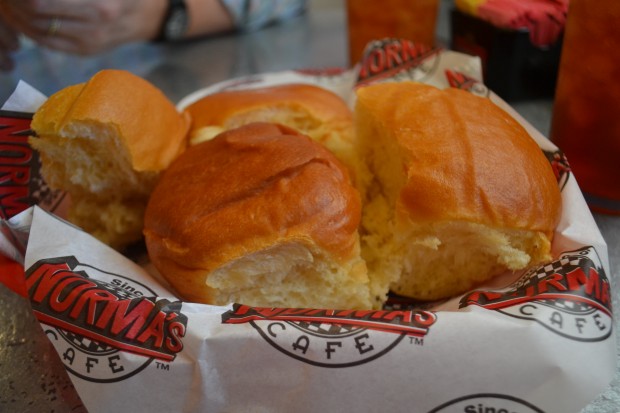 The rolls are light and delicious.  Did you know? – By Texas law, if a restaurant serves you bread, they must also serve you butter (or at least margarine)?  That is what we learned from a waitress at Norma's.  Live and learn.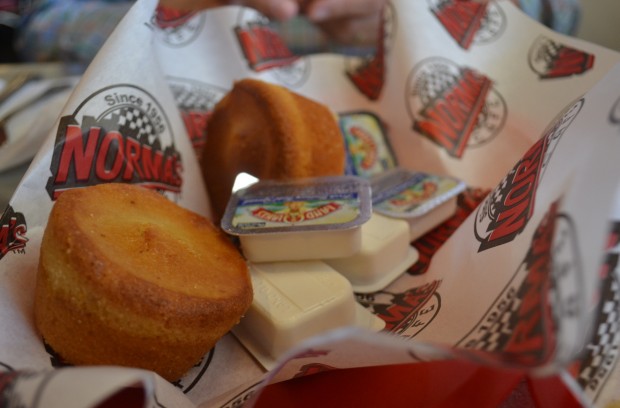 They also serve delicious cornbread.  Usually the rolls and cornbread are served together in one basket, but it was hard to keep up when there was such a large crowd.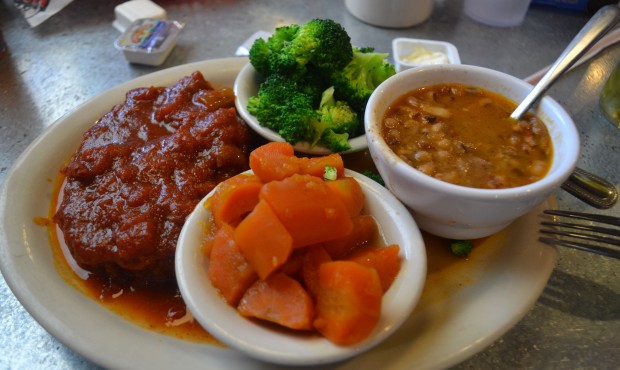 This is Ever-Lovin's usual – meatloaf, carrots, broccoli, and black-eyed peas.  He likes it!  He likes it a lot.  He prefers meatloaf covered with tomato sauce, and that is what is served at Norma's.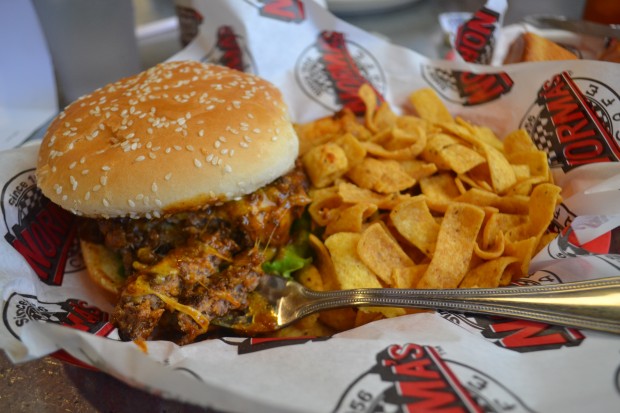 I decided to try a chili cheeseburger.  I asked for Fritos instead of chips because I thought it might taste something like a Frito pie.    The chili cheeseburger was yummy.  After boxing up our meals, we were ready for the main attraction.  Pie!
Sweet Mother of Pearl.  The "Mile-High" Lemon Meringue Pie was fantastic.  The Lemon filling was tart and flavorful.  One almost needed the meringue to balance the filling.  Usually we order Coconut Meringue Pie (which we love), but I think the Lemon Meringue is my new favorite.
Norma's advertises "Good Food, Good Company, and Good Times".  I could not agree more.
Blessings to you and yours,
We go to Norma's off the Dallas North Tollway.  There is also another Norma's in Oak Cliff.  As usual, Norma's has no idea who I am.  Just sharing.