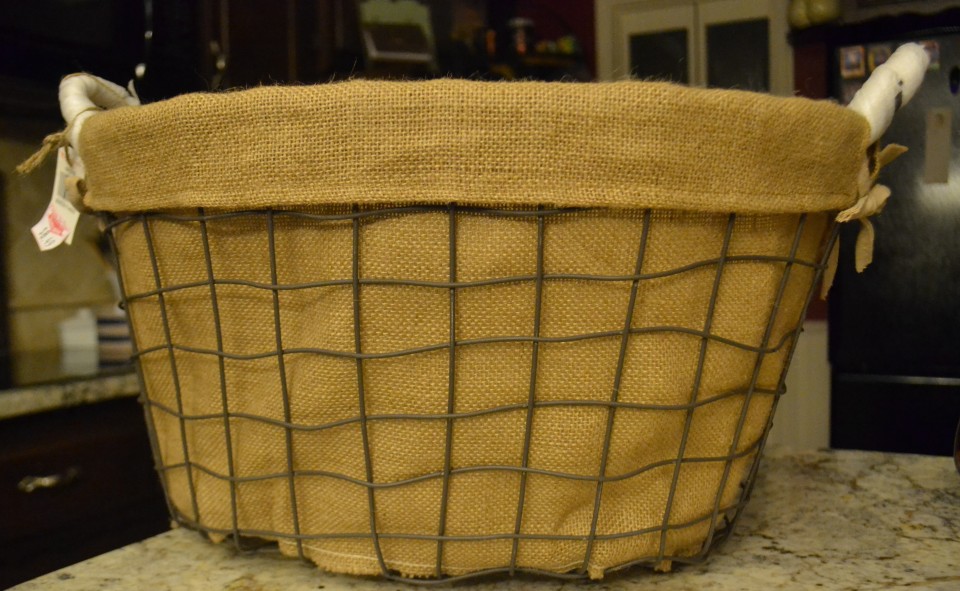 Doncha just love a bargain?  Thrift stores, consignment stores, estate sales, discount stores, and clearances-out items can give me a thrill.  Shopping is entertainment.  If you ask me, it is a respectable hobby.  You have fun.  You go home with a prize, and you have stimulated the economy.
Here are some interesting things I have found this week.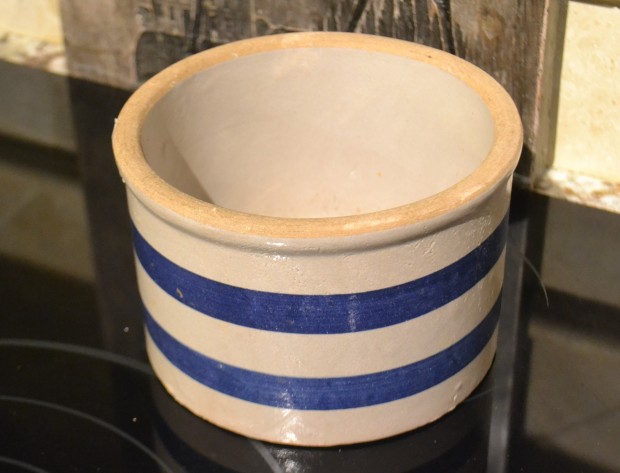 Thrift store finds:  A blue and white crock.  We have a similar crock from Ever-Lovin's grandmother.  These can be used for arrangements or serving containers.  My price $1.95.  I saw one today at the antique mall offered for 20 bucks.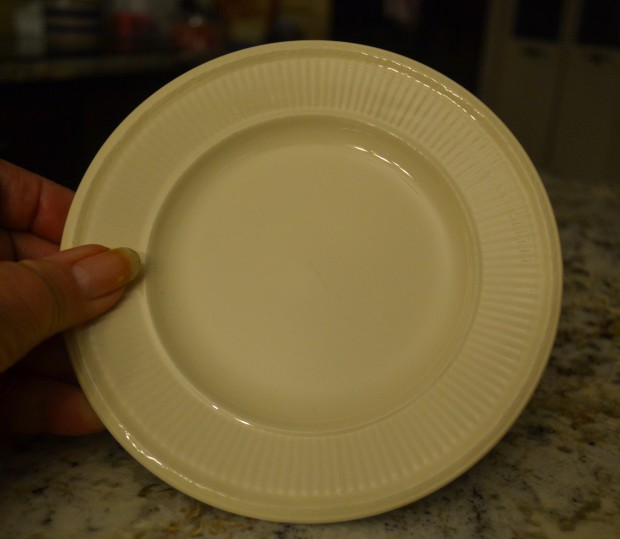 For years I have used Wedgwood creamware plates. They are our everyday dishes, but they also can easily be dressed up.  Be still my heart.   I found 8 Wedgwood dessert plates at another thrift store.  This was beyond wonderful.  I did not have any dessert plates, and these are also a great size for appetizers.  At $1.50 each, I would say I got a bargain.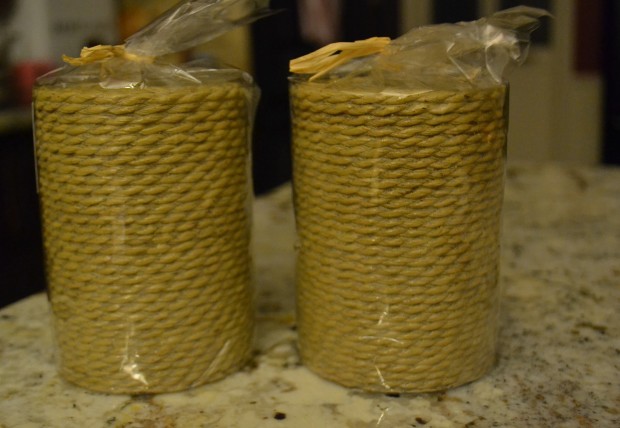 Big Lots:  These candles are pretty cute with the rope or twine design.  Not Pottery Barn, but looks okay good for the money.  I am into the natural look, and thought these were great.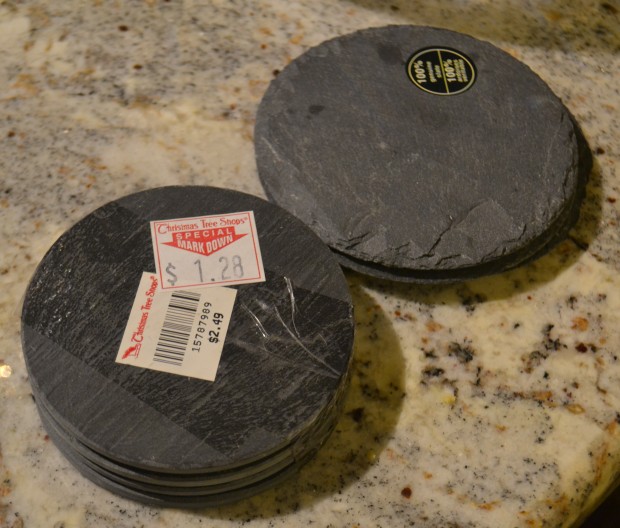 The Christmas Tree Shops:  From what I understand, slate is great.  I have had a slate trivet for many years that I absolutely love.  When I found slate coasters at HomeGoods in December I was excited.  To my surprise, The Christmas Tree Shops had these slate coasters clearances-out.  I plan to use these for coasters, or I might use them as place cards with guest's names written with chalk on each coaster.  They could also be used as menu cards to identify  the different foods on the buffet.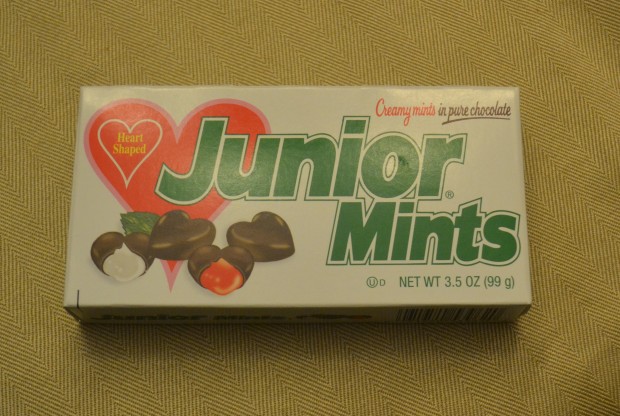 Another Christmas Tree Shops find:  Heart shaped Junior Mints.  I have not seen these in any other store.  $.95 a box.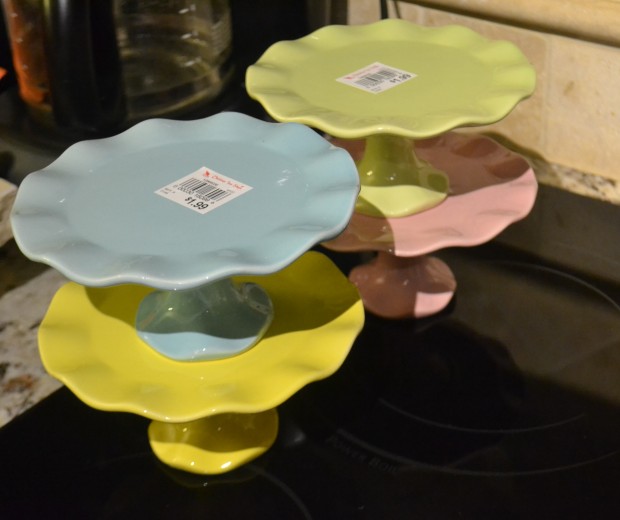 The Christmas Tree Shops:  Sweet Mother of Pearl – Mini cake, muffin, or doughnut stands.  Last year I admired some stands similar to these and thought they would be so fantastic on a spring table.  I can not remember where I saw them, but I do remember they were almost $20.00 each.  As you can see, Christmas Tree Shops' price is only $1.99.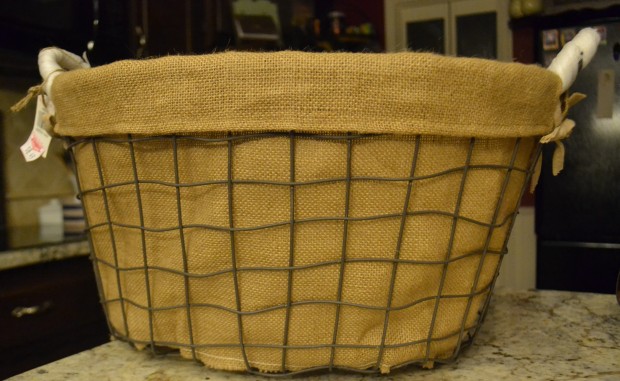 Last of my show and tell.  This wire basket lined with burlap has a good look.  I have been needing some baskets and thought this one would look great holding almost anything.  It was also found at the Christmas Tree Shops
I do love bargains.  Now I am faced with the hard part – I have to find places to store my finds.  Where there is a will there is a way.
Blessings to you and yours,