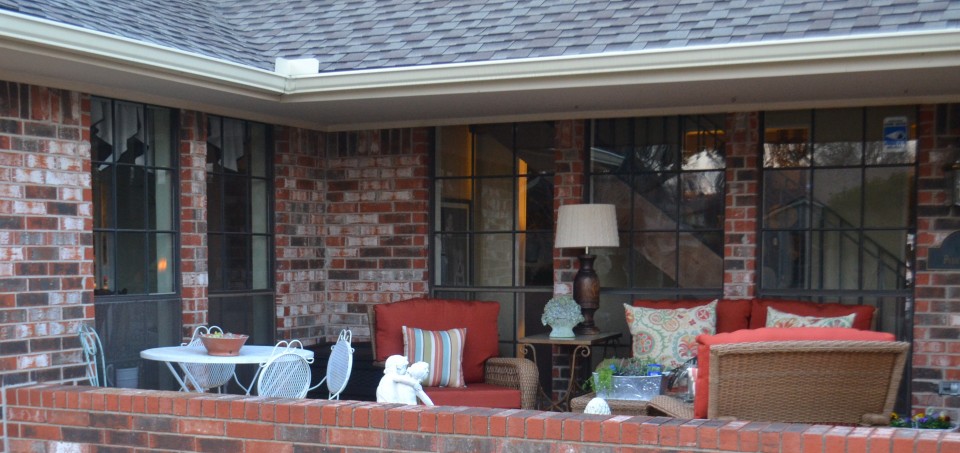 First Jorene mentioned I had not shown pictures of my new porch, and then Super Sister mentioned that there had not been any pictures of the porch.  I guess it is time to share.
Sometimes I am so happy with something that it is embarrassing.  I don't want to seem ….  The porch is like that.  I like it.  I love it.  Honestly, I can not believe it.  It is more than I ever imagined.
Before: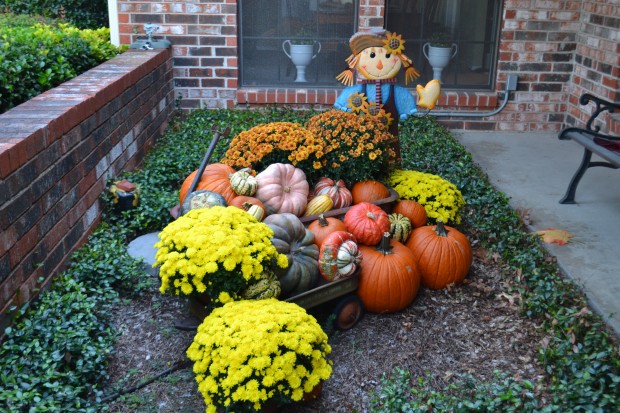 This was the courtyard back in the fall.  The ground cover had died and refused to grow back.  Not a pretty sight.  Even when the ground cover filled the area, it was not good.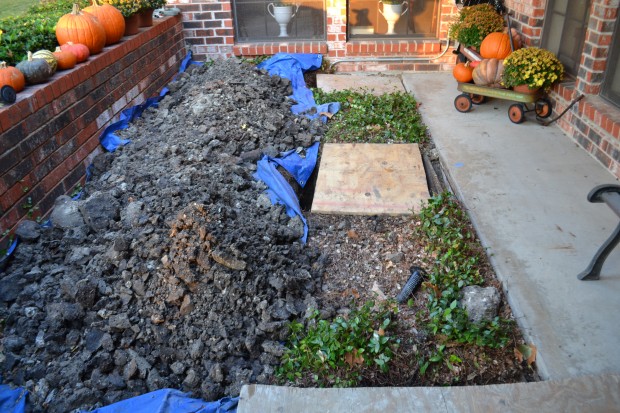 When piers were added to our foundation (to keep our home from falling down), the ground cover was further destroyed.  Doom, despair and agony on me. (Now I am really showing my age.)  How bad could something be?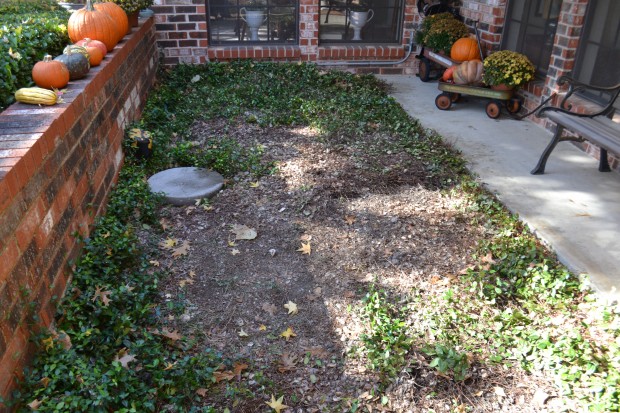 Bad – real bad.  Since the beginning of time (in this house), I wanted to make this area a front porch.  This was the opportunity to make a change.  When we got the bid for the landscaping, we asked them to include a bid for the porch as well.  It is an understatement to say I was excited.  What a wonderful Christmas present.
After: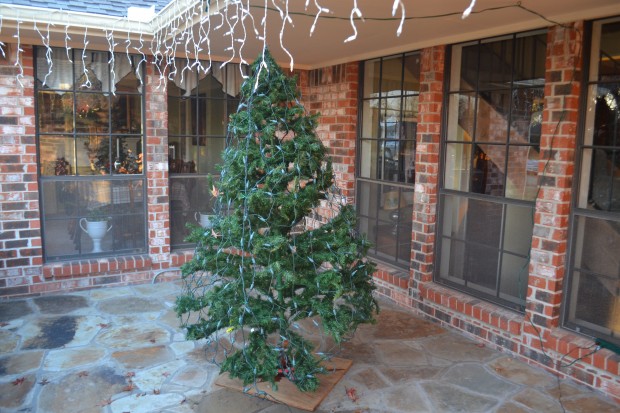 This was the finished porch in December.  In the past, we had had a tree in the courtyard, and so we (meaning Ever-Lovin') set up a tree again.  The porch was bare, but I loved the space.  It appeared to be so much larger than I ever imagined.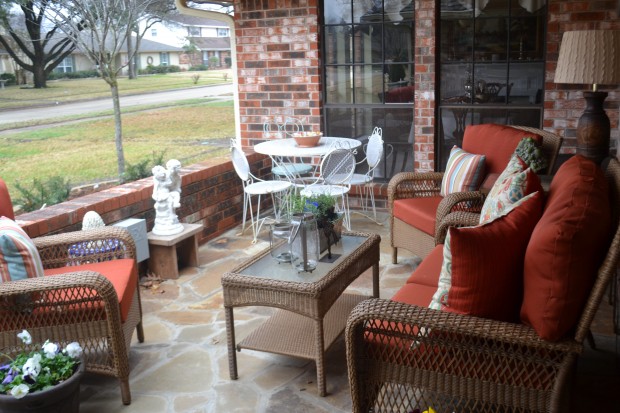 A few weeks ago we got furniture for the porch.  Now we have a "living room" on the front of the house.  Maybe a little "too much", but I like it.
I love sitting out and watching the local world pass by.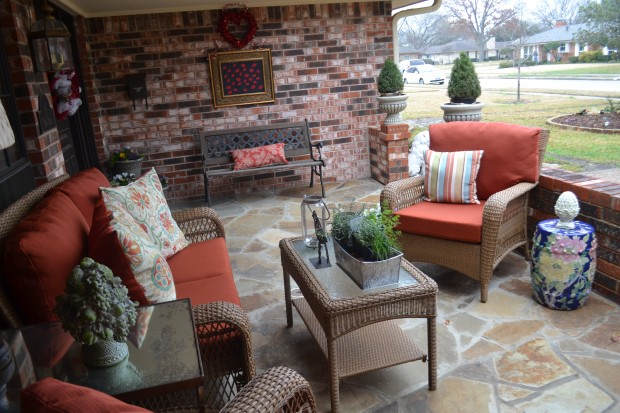 The garden stool was an estate sale find.
This is a work in progress, and things need to be changed.  For now I am happy and blessed.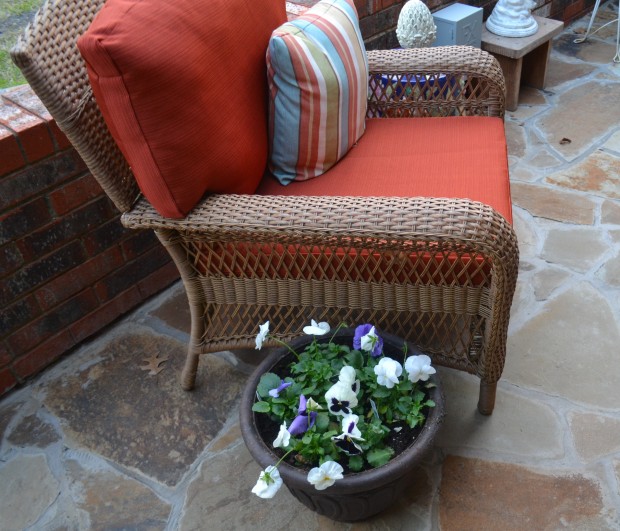 Pansies do brighten the area.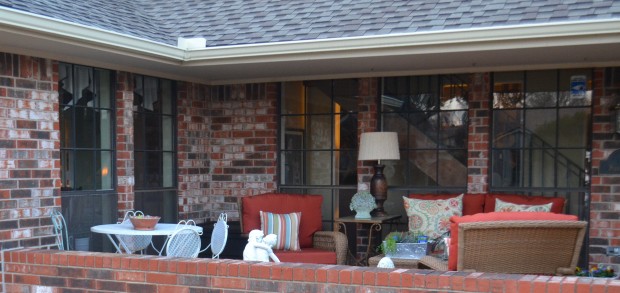 Come on over, and I will serve you tea on the porch.
Blessings to you and yours,