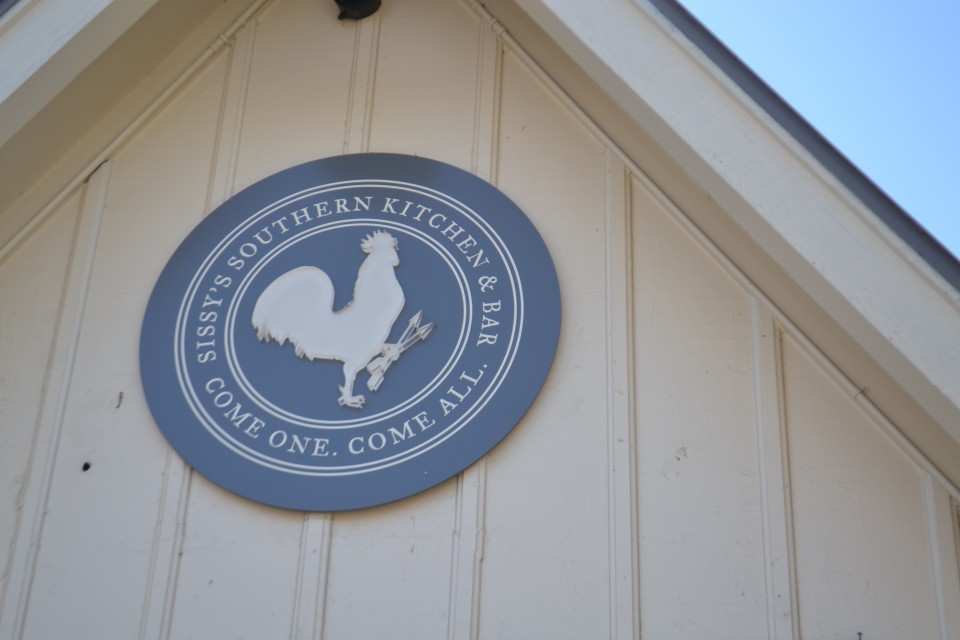 Dear friend Marsh told me about Sissy's Southern Kitchen and Bar.  She even sent me a review, and the comments were glowing.  I could not wait to go.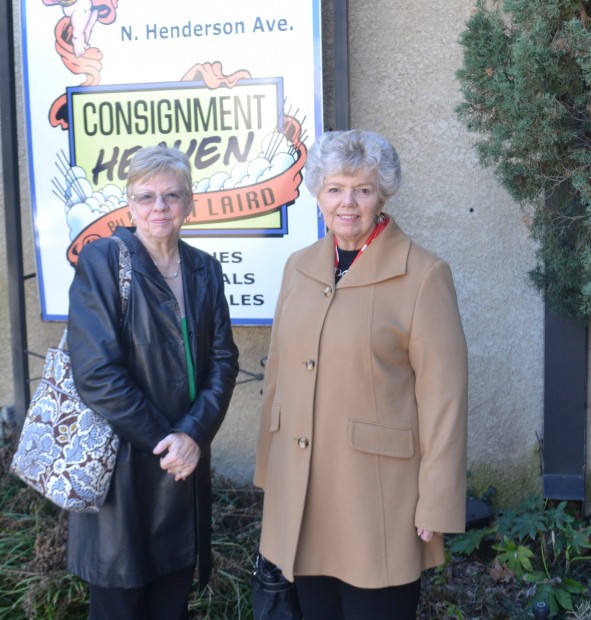 Friends Minetta and Carolyn agreed to have lunch with me for "research purposes" at Sissy's Southern Kitchen at 2929 Henderson.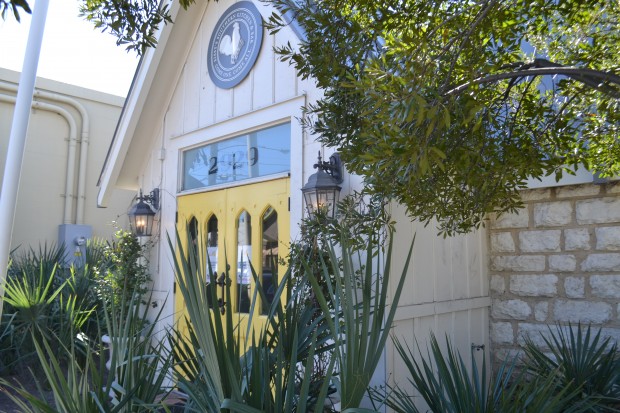 Sissy's Southern Kitchen and Bar is owned by Lisa Garza – a former contestant on The Food Channel's The Next Food Network Star series. Chef for the restaurant is Jeffery Hobbs. Ever since The Screen Door Restaurant abruptly closed, we have been looking for another upscale Southern Restaurant.  I think we have found it.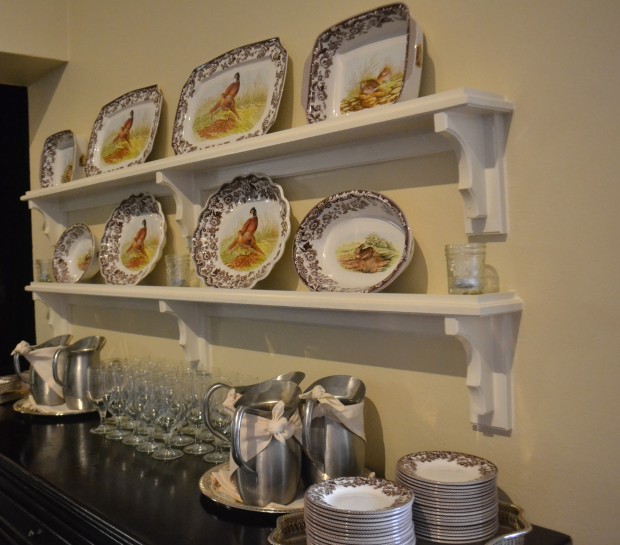 As we sat down and began to look around, the Spode Woodlands platters and casserole dishes got my attention.  I would love to have a set of these.  Would you believe, all of our food was served on Spode plates?  Wow.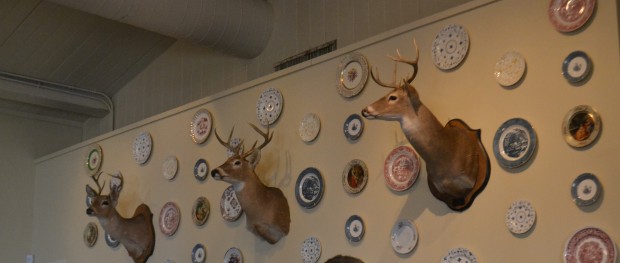 One does feel they are in the South with Bambi heads on the back wall surrounded by decorative vintage plates.  The restaurant has a clean Southern charm.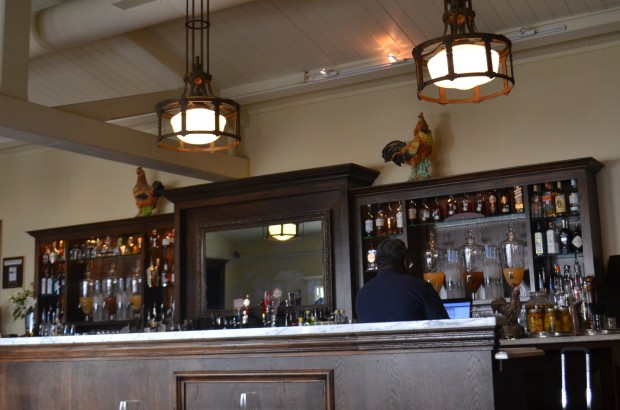 The light fixtures are wonderful.  I liked them.  I loved them.  In a review in D Magazine, they tell the back story of these antique chandeliers.
Four antique, wrought-iron chandeliers hang over the bar area. The art nouveau fixtures were created by Henry Potter, who for more than 50 years operated Potter Art Metal Studios in the building next door to Sissy's. Potter installed the chandeliers in the original Neiman Marcus in downtown Dallas. After the store burned to the ground in 1914, Stanley Marcus returned four of the chandeliers to Potter. Garza uncovered three during demolition, and her landlord, Potter's daughter Eva, gave her a fourth. Garza cleaned them up and made them the focal point of the room.  Isn't that interesting?
We decided to begin with "starters" since…  Well, it just seemed like the perfect way to start.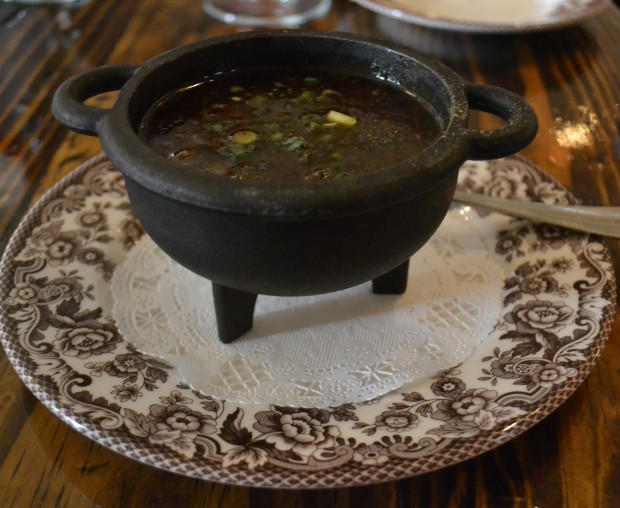 Carolyn and I tried the gumbo.  The roué was very dark and almost smoky tasting.  The gumbo was very, very spicy and good, but not my favorite.  It is probably that my taster is not sophisticated enough.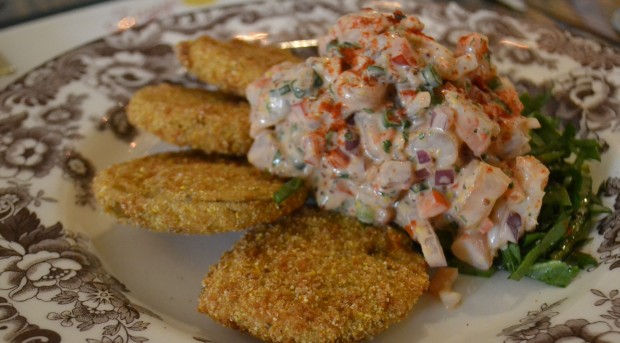 I am such a fan of fried green tomatoes.  To be honest, I was shocked at the price ($16.00), but the sauce filled with shrimp was fantastic.  The tomatoes are not the star of this dish (although they are very good), but this sauce we loved.  We wanted to lick the plate but remembered our manners.  Yes, I would order this again.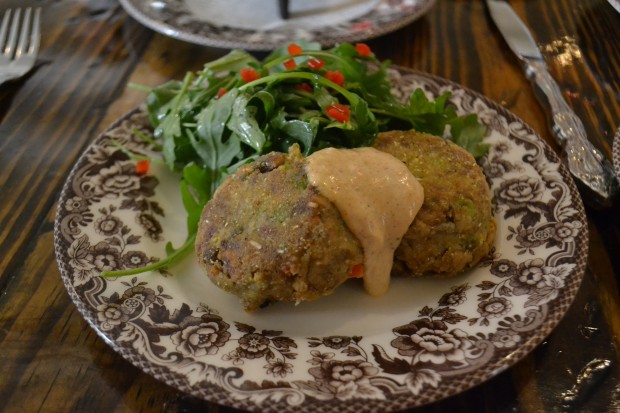 Minetta's purple hull pea cakes were unusual and delicious.  Again the sauce was divine.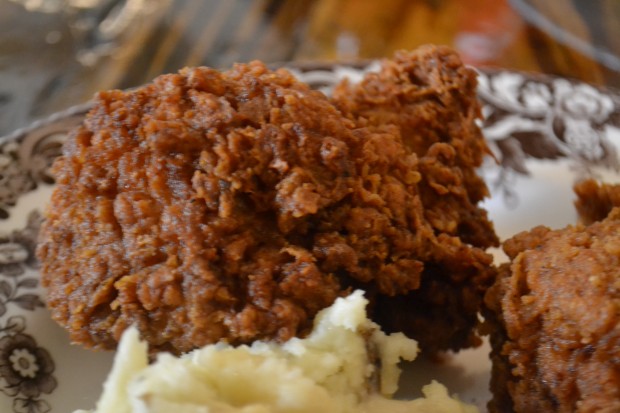 Fried chicken is the signature dish, and we thought we had to try it.  Chicken pieces are brined, dipped in buttermilk, and coated with a well seasoned crust.  The chicken is pressured fried dark brown and crispy.  See those potatoes?   Better than your mamma's – promise.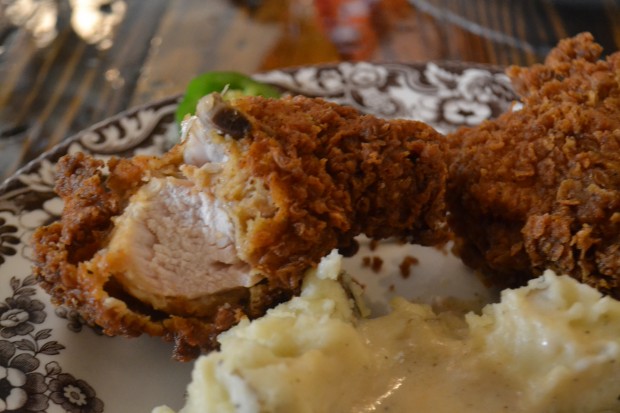 Sweet Mother of Pearl.  Inside the crispy crust is the delicious flavorful, moist chicken.  This chicken is something to brag about.  I think I read you can order a 20 piece bucket.  That would be a good deal.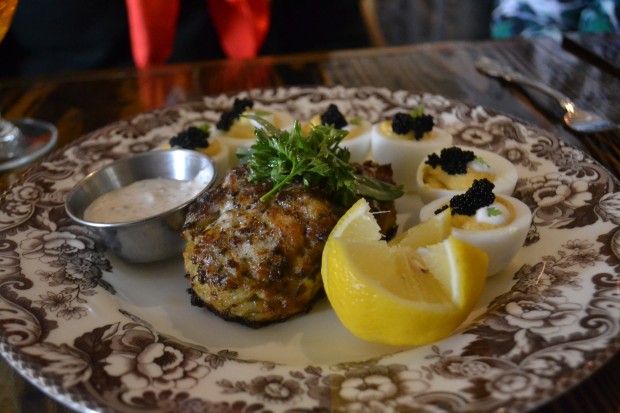 Carolyn continued to be fascinated by the "starters" menu. For her lunch, she ordered crab cakes and deviled eggs.  The carb cakes were filled with lumps of crab.  Not too much filler here.  Note to self:  Order the crab cakes when you return.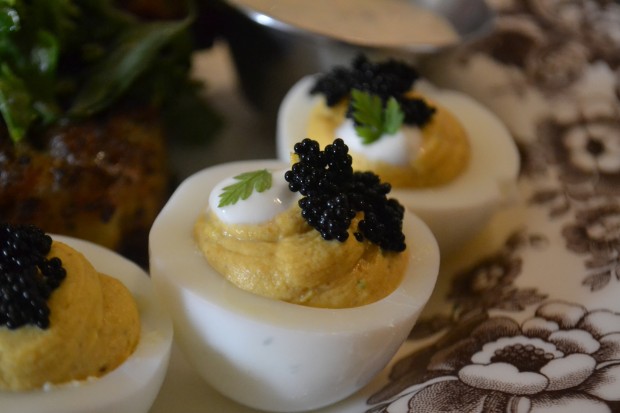 The eggs were beautiful.  The perfect whites were filled with a curried egg filling .  They were topped with caviar and cream – almost too pretty to eat.  As grandson Hot Rod would say, "I could get use to this."
I have reasons to return to Sissy's Southern Kitchen:
1.  We were too full for dessert, and some of the desserts did appear to be taste worthy.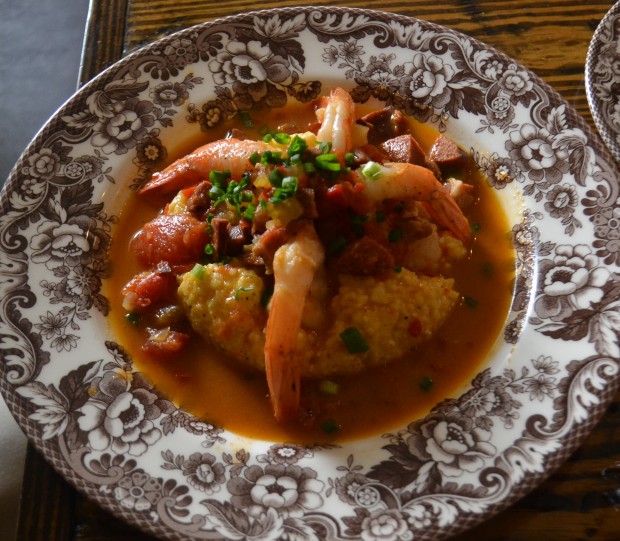 2.  I want to try their shrimp and grits.  As we were leaving, the table next to ours was getting their food.  The pretty lady was served shrimp and grits.  I really like shrimp and grits.  I even shocked myself, and  asked if I could take a picture.  I will order shrimp and grits next time.  Ever-Lovin' you can go with me next time – hope we go again soon.
It was so much fun laughing and eating with Carolyn and Minetta.  I liked it.  I loved it.  Thank you for going with me.  Looking forward to next time.
Blessings to you and yours,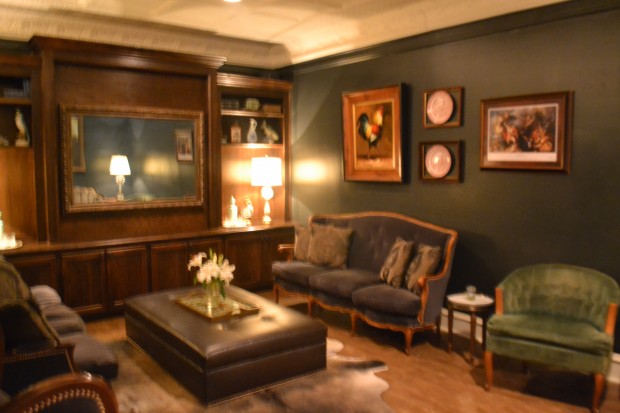 Look at this.  You can rent this beautiful room, or if it is not rented, you can have your meal served here.  Gorgeous.  There is also a screened porch available for your dining pleasure.