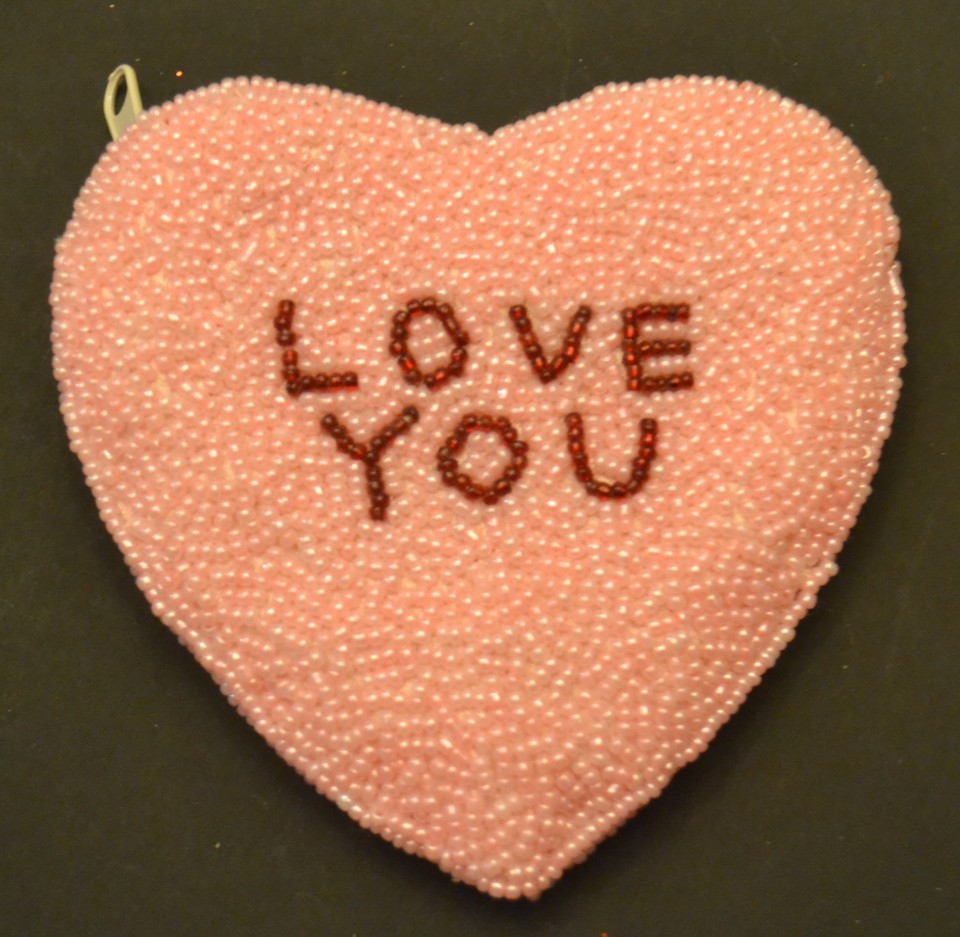 Happy Valentine's Day!
The neatest thing happened.  Sweet wonderful Erin is the daughter of friend BB.  It is a pleasure to count Erin as my friend also.  She lives a bazillion miles away in Virginia, and we miss her.  Sometimes she sends me emails, and it always makes my day.  Today I got an email, and Erin told me she had seen the perfect Valentine for my grandson – also known as Hot Rod.  She had been to Target, and had seen a chocolate motorcycle.  On the box, it said, "Be My Hot Rod."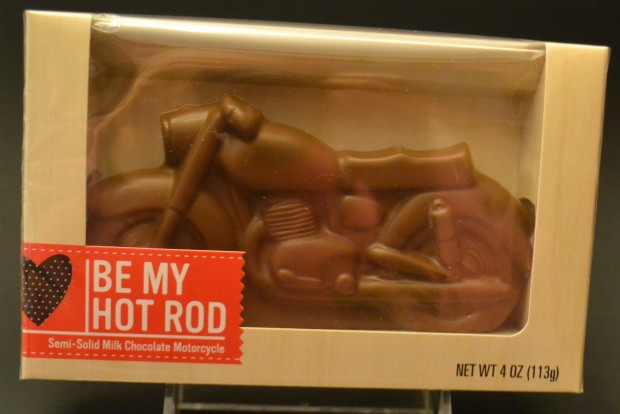 Be still my heart.  How perfect is that?  I immediately went to Target, and would you believe, the Target in Richardson, Texas had the same candy Hot Rod valentine that Erin had seen in Virginia.  To say I was ecstatic would be an understatement.  Thank you, thank you Erin for the tip.  I can not wait to give it to him.
Then I thought I would share more valentines with you since you are loved.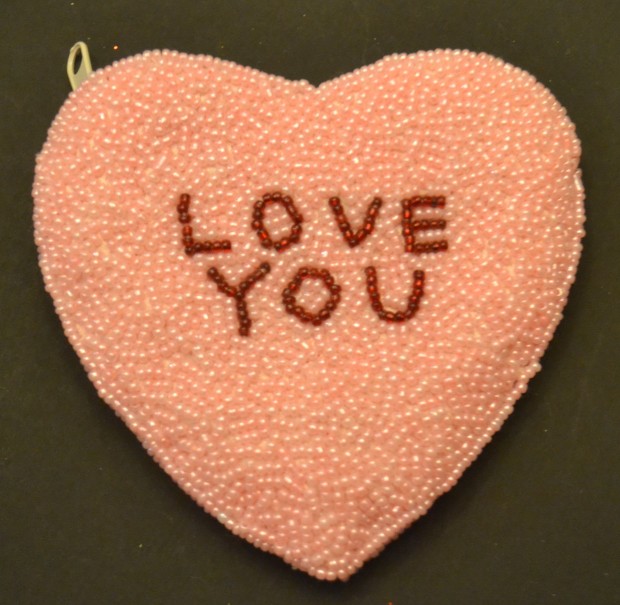 Words can not express how much I appreciate and love you for reading Lanabird and loving me.  I am blessed.  (Beaded coin purse – a gift from a friend.)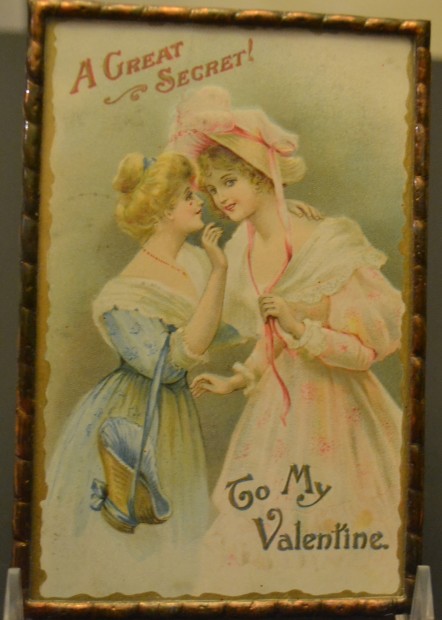 Sending love your way, and it is not a secret. (Framed vintage valentine)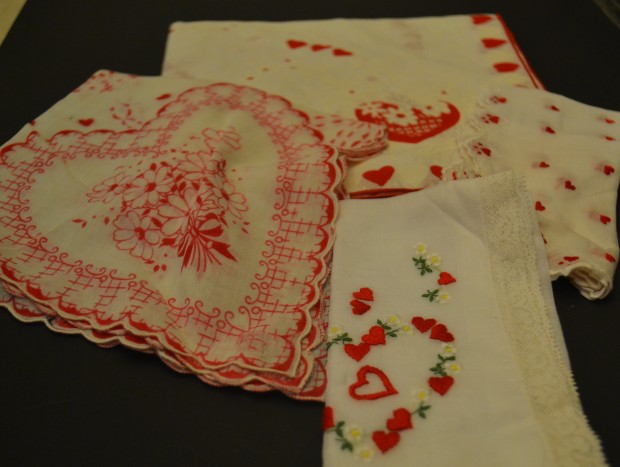 Heart you.  (Vintage handkerchiefs. I like these.  I heart these.)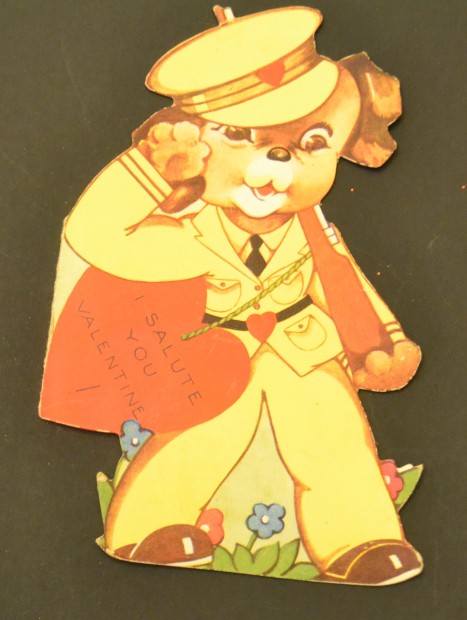 I Salute You.  (Vintage Valentine from after WWII.  Inside it reads, "I hope that you will FALL IN LINE,  And gladly be my Valentine!  I'll Give You All My Attention!)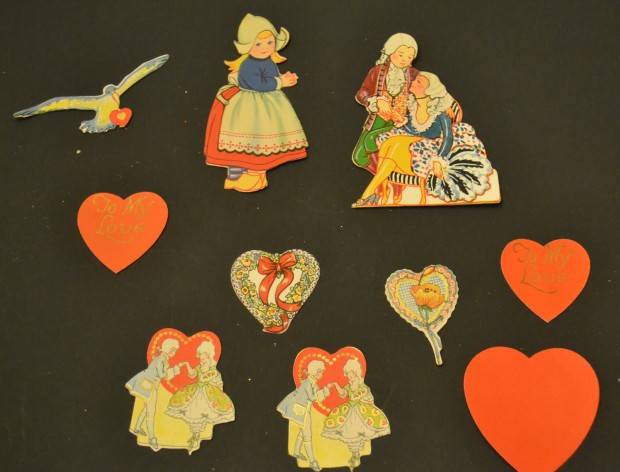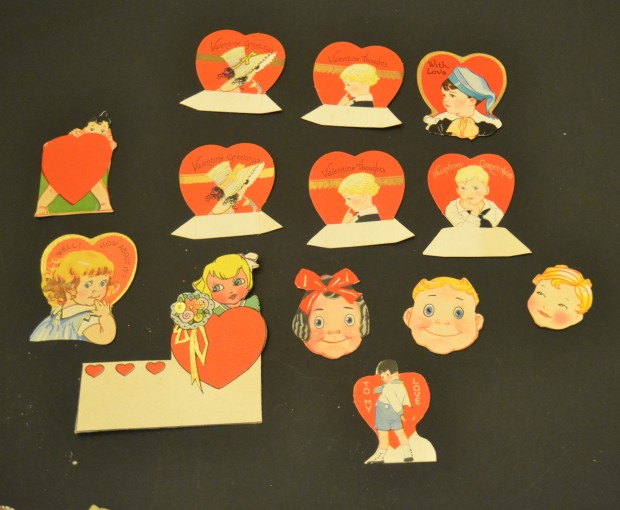 Sending you much love.  (These small – none of these are over 2 inches tall – vintage Valentines were probably for school children to share.)
I could not omit my favorite love verses from 1 Corinthians 13.  I am sure many of you had 1 Corinthians 13 read at your wedding as we did.
1 Corinthians 13
New International Version (NIV)
13 If I speak in the tongues[a] of men or of angels, but do not have love, I am only a resounding gong or a clanging cymbal. 2 If I have the gift of prophecy and can fathom all mysteries and all knowledge, and if I have a faith that can move mountains, but do not have love, I am nothing. 3 If I give all I possess to the poor and give over my body to hardship that I may boast,[b] but do not have love, I gain nothing.
4 Love is patient, love is kind. It does not envy, it does not boast, it is not proud. 5 It does not dishonor others, it is not self-seeking, it is not easily angered, it keeps no record of wrongs.6 Love does not delight in evil but rejoices with the truth. 7 It always protects, always trusts, always hopes, always perseveres.
8 Love never fails. But where there are prophecies, they will cease; where there are tongues,they will be stilled; where there is knowledge, it will pass away. 9 For we know in part and we prophesy in part, 10 but when completeness comes, what is in part disappears. 11 When I was a child, I talked like a child, I thought like a child, I reasoned like a child. When I became a man, I put the ways of childhood behind me. 12 For now we see only a reflection as in a mirror; then we shall see face to face. Now I know in part; then I shall know fully, even as I am fully known.
13 And now these three remain: faith, hope and love. But the greatest of these is love.
As I reread these verses, I am moved once more to share God's love.
Love you,
Blessings to you and yours,
Thank you again Erin.