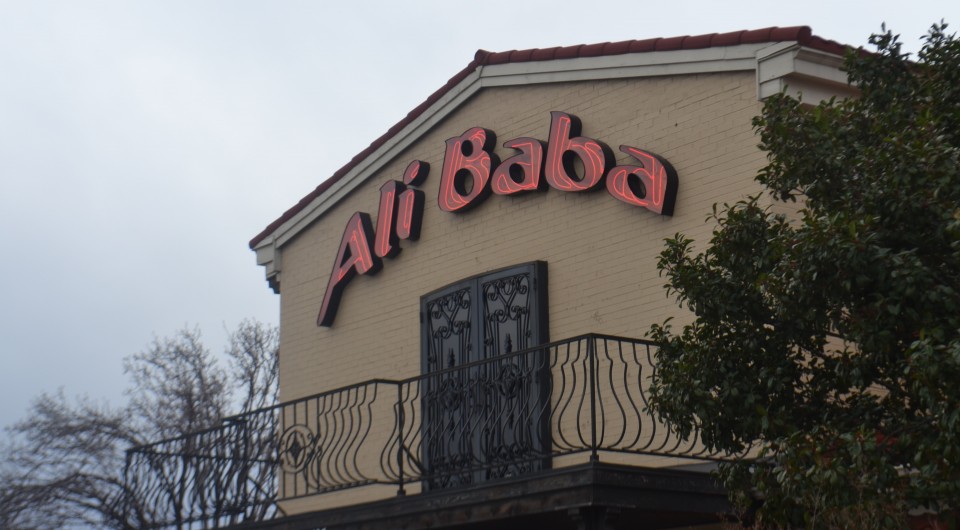 We had it planned.  This month's D Magazine listed Taco Republic as one of the 20 top taquerias in Dallas.  Be still my heart.  Taco Republic is on the service road just north of Spring Valley Road on North Central Expressway.   Not far from my house.  I was totally shocked at this listing, because I had commented more than once that I never saw anyone there.  But for bloggingdom's sake, we would try Taco Republic.  While reading about the taquerias it was interesting.   Many of these little restaurants serve food very new to me. – like animal parts I have never heard of before.  Surely I could get a rather plain taco.  Bravely we set out for a new adventure.  We had never eaten at a taqueria before, and we still haven't.  The sign on the door read, "Closed for Remodeling."  Which I have learned is an euphanizm for "Closed due to …."   This is sad since they made D Magazine this month and possible could have had the boost they needed to stay in business.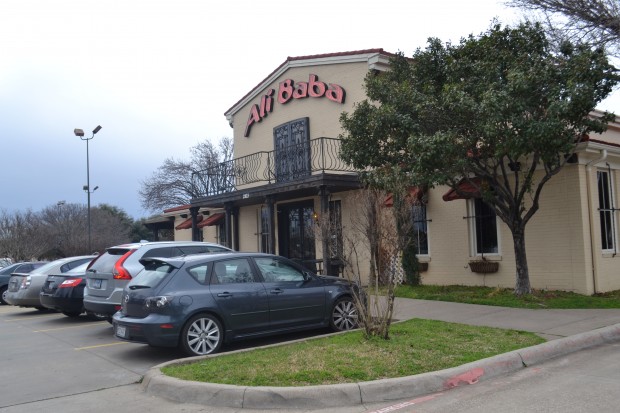 Plan B:
Friend BB mentioned a year or so ago about a Mediterranean restaurant in Richardson called Ali Baba.  Her friend Gini (who is a serious foodie) recommended it.  We had wanted to try it, and this seemed like a good Plan B.
When we arrived, it was crowded, and there was a short wait.  Initially, I was not overly excited because the food was served buffet style. Buffets are not my favorite, but let it be known – the food was wonderfully delicious.  The vegetables were fresh and well seasoned, and the meats were moist and flavorful.  Two different groups of women appeared to be celebrating birthdays.  Another fascinating observation was there were all types of people eating in Ali Baba – Asian, Hispanic, Black, White, and Mid Easterners.  All appeared to be enjoying their lunch and having a good time.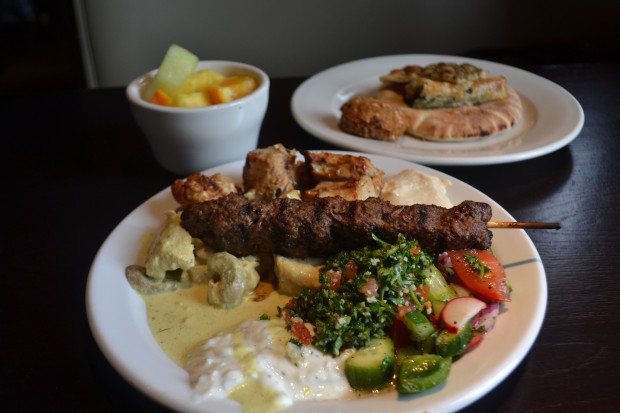 Everything was delicious.  I love tabouleh, and their tabouleh is great.  More parsley than wheat, and just enough garlic, lemon juice, and a minimum amount of olive oil – that is the way I like it.   The grilled chicken kabobs (Shish Tawook) were beyond good.  It was hard to believe that these tender moist kabobs were on a buffet.  They had the cucumber sauce to go with the Shish Tawook.  The ground beef kabob (Kafta) were also fantastic.  We liked it.  We loved it.  Fresh pita bread, humus and baba ghanosh (I love saying baba ghanosh) were all tasty.  There was even fresh fruit on the buffet.  The chicken and mushrooms in a sauce was good, but just not as good as the kabobs.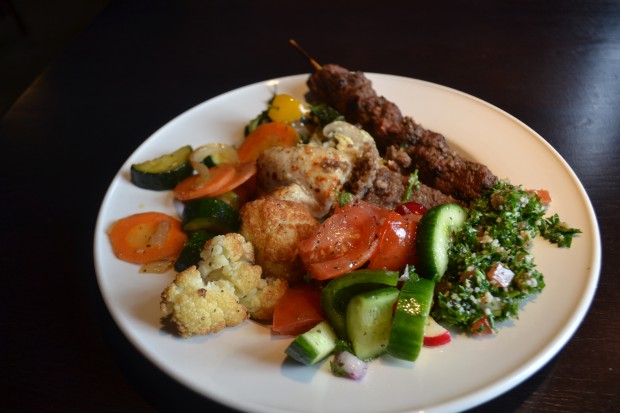 See that roasted cauliflower on the left side of the plate.  Sweet Mother of Pearl.  I wish I knew how to do that.  Even if you do not like cauliflower, I think you would like this.  When I dine at Medterranean  restaurants, I alway feel like I am eating healthy.  The ingredients are fresh, and the meats are usually grilled.
This restaurant is located in front of the bowling alley on Central Expressway just north of Campbell Road.  It is sad that it has taken us this long to visit Ali Baba.  I know we will go back.
Blessings to you and yours,