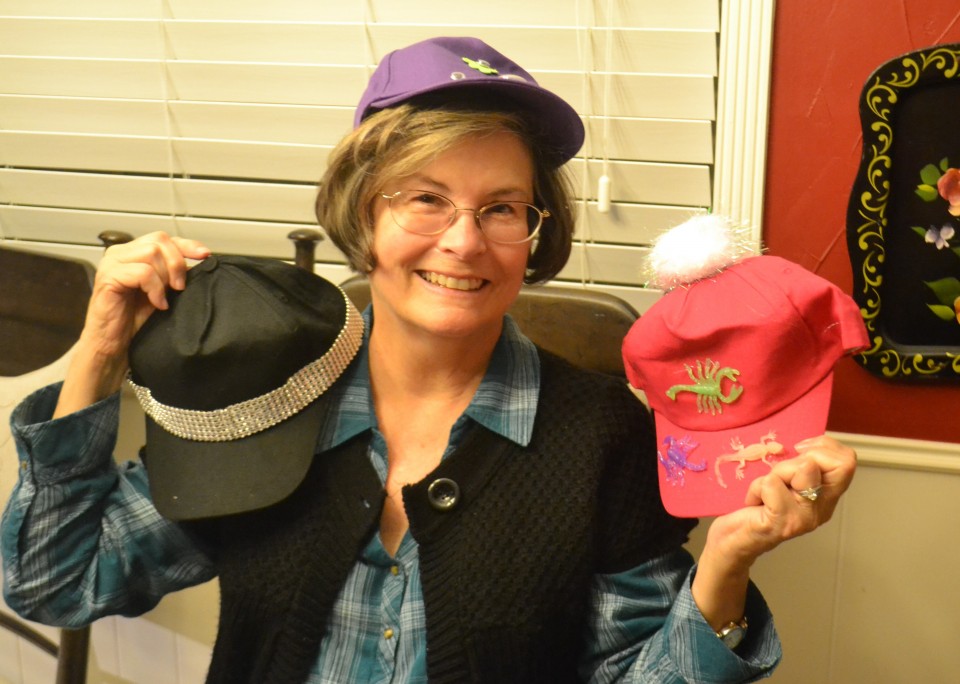 The Alpha Delta Kappa (ADK) meeting was at my house.  I have written before about what an honor it is to be associated with these talented women educators.  These women love children and have dedicated their lives to educating, encouraging, and supporting children.  During the meeting, we planned our reception for the winners of the STAR educators.  We did this for the first time last year, and it was so much fun.  The energy in the room was amazing.  All of the winners were beyond excited to be recognized as outstanding educators.  This meeting was also the beginning of the Spring Fling fund raiser.  For a $10.00 donation to our altruistic fund, you can win one of three prizes.  (Yes, it is a raffle.)
A one night stay at the Courtyard by Marriott in Richardson that includes breakfast.
A catered party for 8 – your choice brunch, lunch or dinner.  Last year we hosted a birthday dinner party, and it was fantastic fun.
A $25.00 gift card to La Madeleine.
Each month ADK has one or more altruistic project that supports children.  Some of the programs we support are Saint Jude Hospital, scholarships for students and teachers, books for children, The Network, The Women's Shelter, plus many many more.  This month we decorated baseball caps for children with cancer.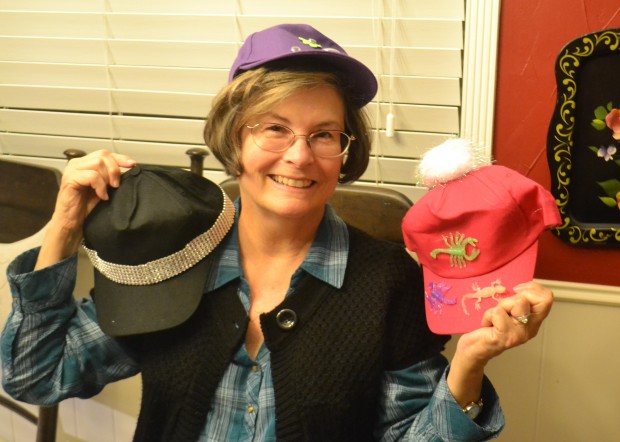 Phyllis shows off some of her creations.  They are so cute!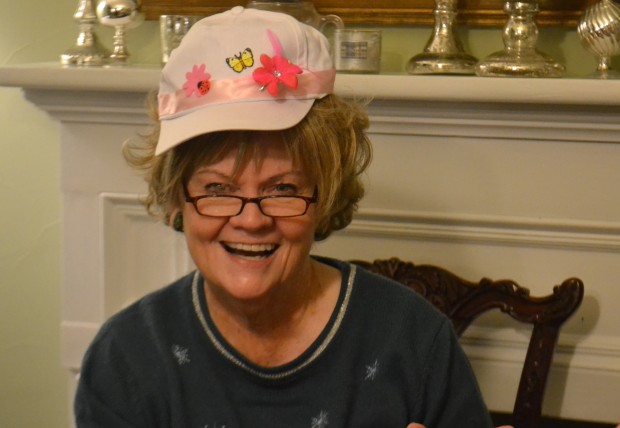 Sylvia always make us laugh and have fun.  I know some little girl is going to love the flowers and the butterfly.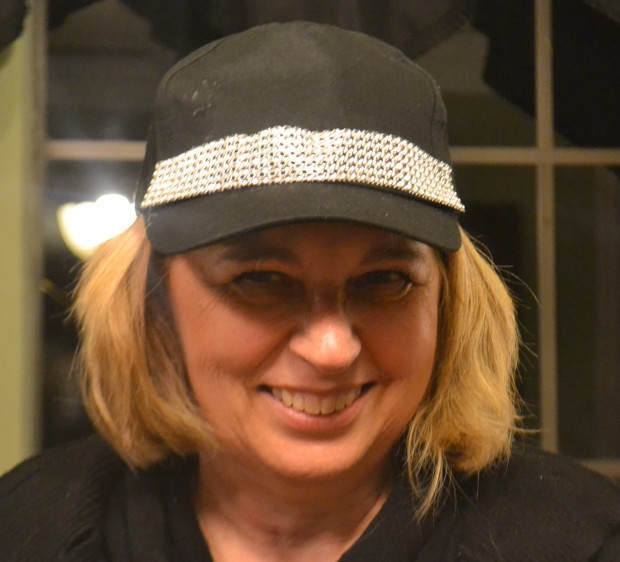 Lynette loved the bling of this hat.  Great style!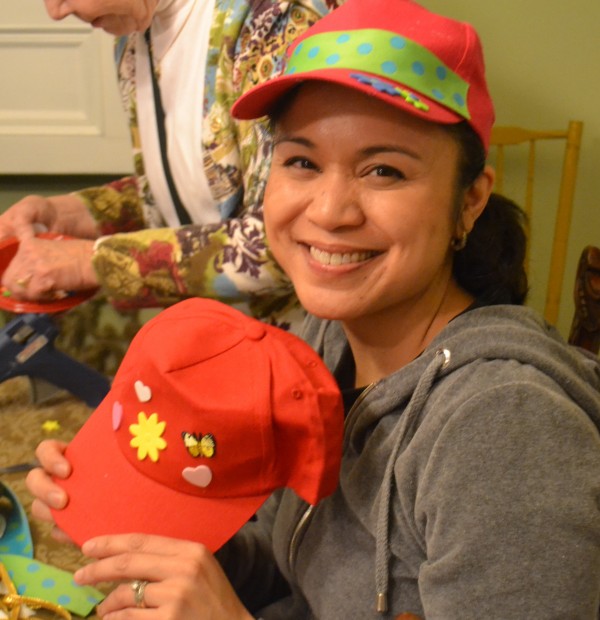 Elaine is one of our newest members.  She is very creative and made beautiful hats.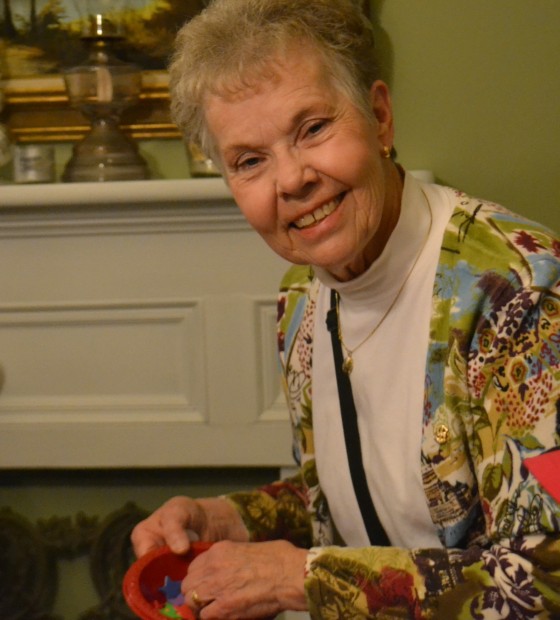 Martha organizes our projects, and she will deliver the hats to the hospital.  Her many hours of service are greatly appreciated.
Hopefully these fun hats will cheer children who are dealing with the terrible disease of cancer.
Blessings to you and yours,
I am blessed to be part of this group.