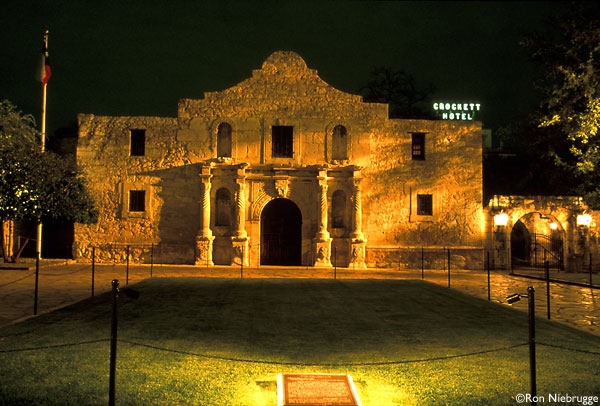 March 6, 1836 - Siege of the Alamo
March 6, 2013 – We Commemorate the Heroic Fight for Liberty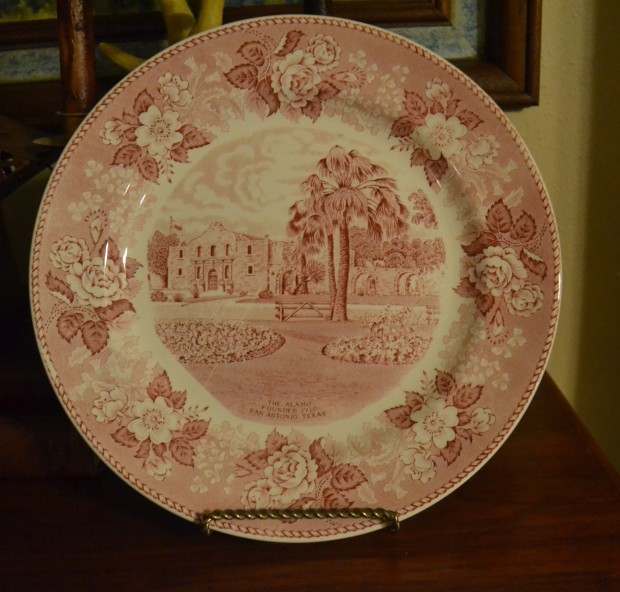 From The Alamo website:
While the facts surrounding the siege of the Alamo continue to be debated, there is no doubt about what the battle has come to symbolize. People worldwide continue to remember the Alamo as a heroic struggle against impossible odds — a place where men made the ultimate sacrifice for freedom. For this reason, the Alamo remains hallowed ground and the Shrine of Texas Liberty.
For thirteen days brave Texans defended The Mission San Antonio de Valero (known as The Alamo – Spanish word for cottonwood) against Santa Anna's Mexican Army.  It was evident that additional troops would not be coming to the Texan's aid.  The odds were not good, and Col. William Barret Travis drew a line in the sand to give the defenders opportunity to leave.  All but one of the solders crossed the line to stay and fight.  The gauntlet was thrown down – "Victory or Death."
During the pre-dawn hours of March 6, 1836 the battle began.  Less than two hours later all defenders of freedom at the Alamo were dead or would soon be dead.  The Mexican army was brutal and ruthless.  "Remember the Alamo," was the cry that spread across Texas and beyond.  Less than two months later, Santa Anna's army was defeated at San Jacinto as brave Texans rallied to the cry, "Remember the Alamo."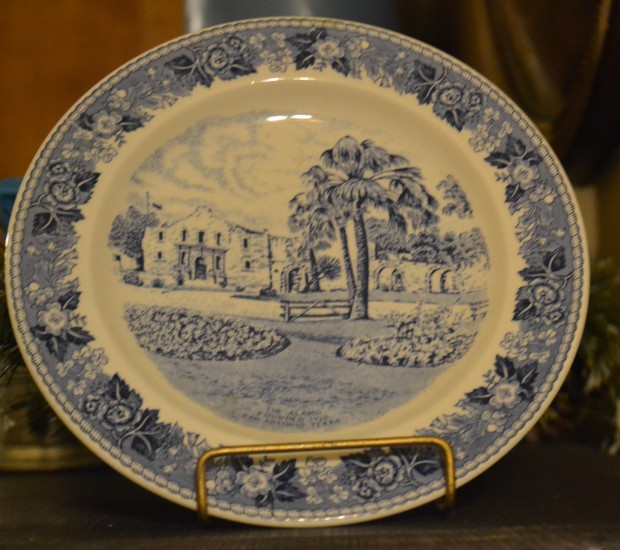 I don't remember when I first began collecting Alamo memorabilia.  Perhaps it was a souvenir plate.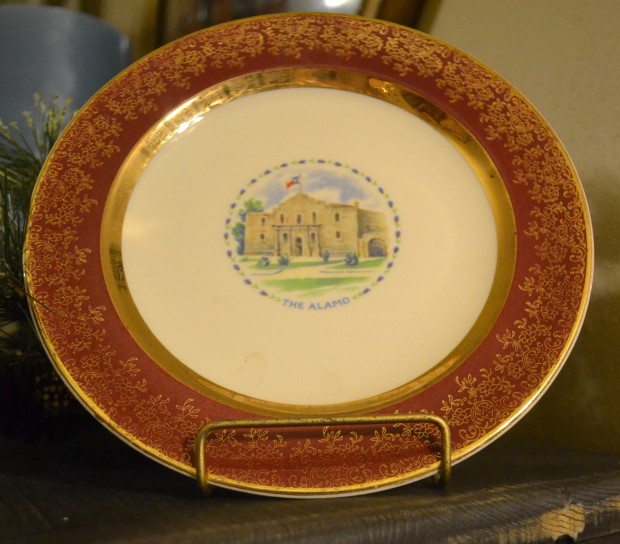 And then I found another plate.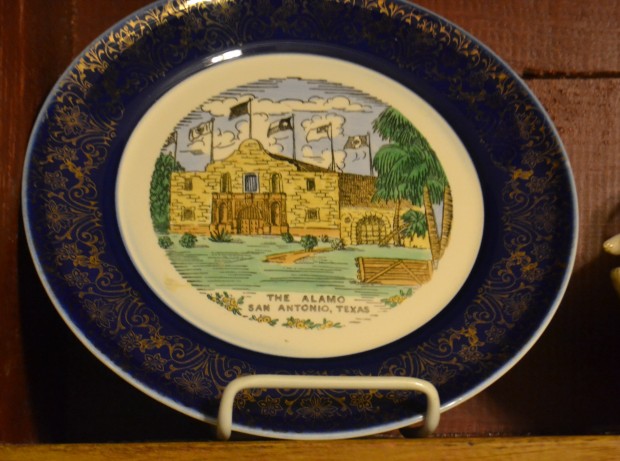 Then there were others.  When you have three or more of something, you have a collection.  Thus this collection was born.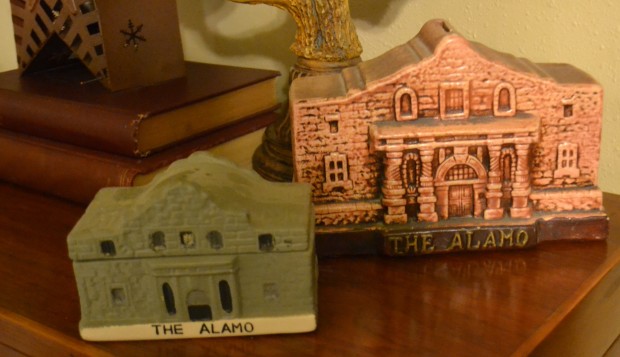 Most of the items are souvenir items like this salt and pepper shaker (on left) or the bank (on right).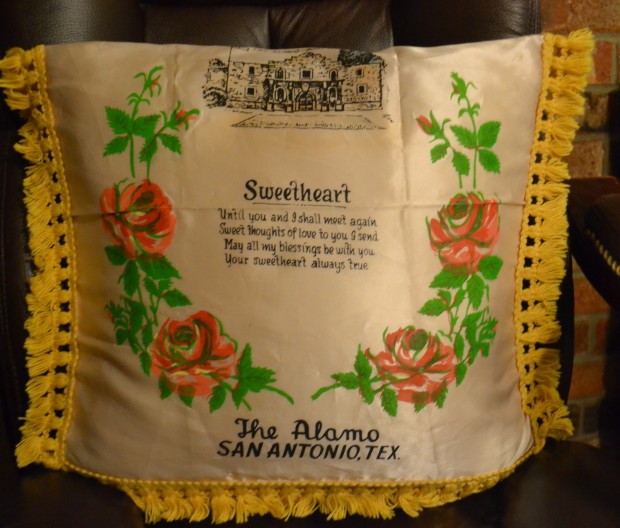 A serviceman probably sent his sweetheart this Alamo pillow cover.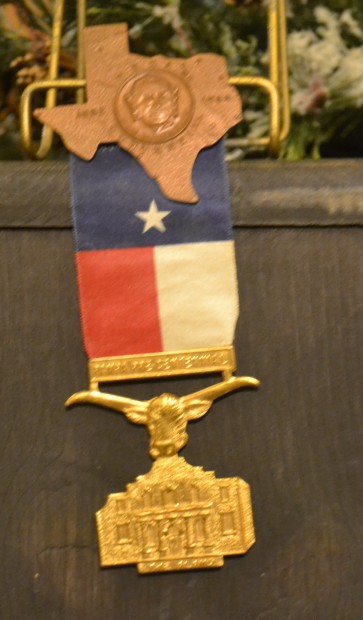 Perhaps the oldest Alamo collectible I have came from Ever-Lovin's grandparents.  It is a ribbon from Pampa, Texas celebrating the Texas Centennial.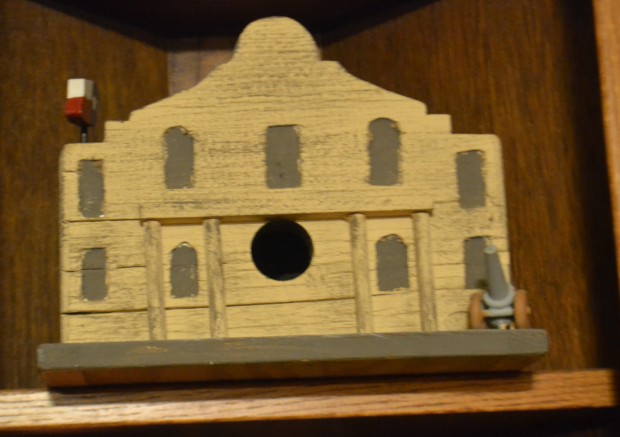 One Christmas Number Three Son gave me an Alamo birdhouse.  I like it.  I love it.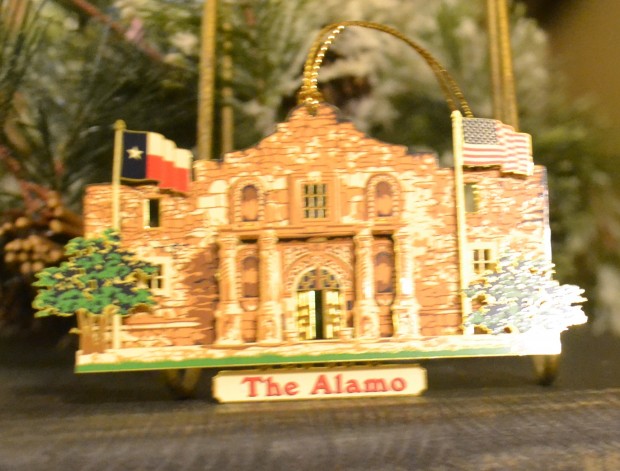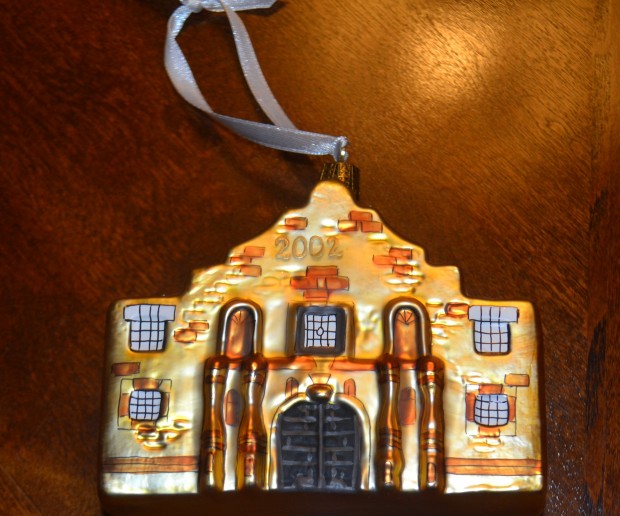 Then there are Alamo Christmas ornaments.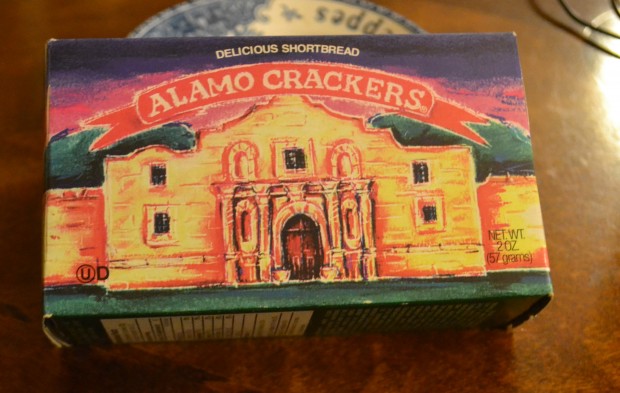 You can still buy these Alamo Shortbread Crackers.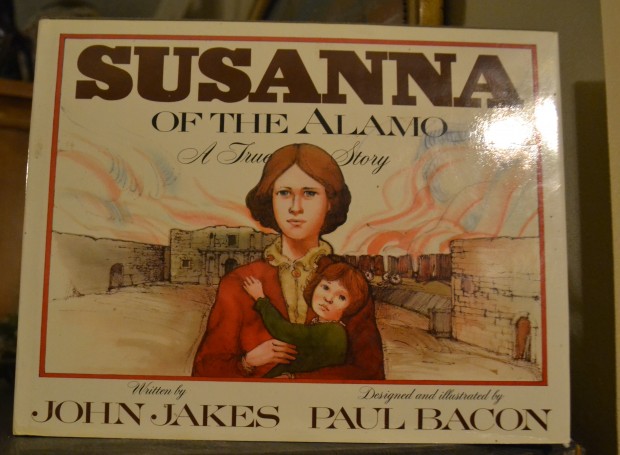 This book is excellent.  It tells the true story of Susanna Dickinson, a survivor of the Alamo.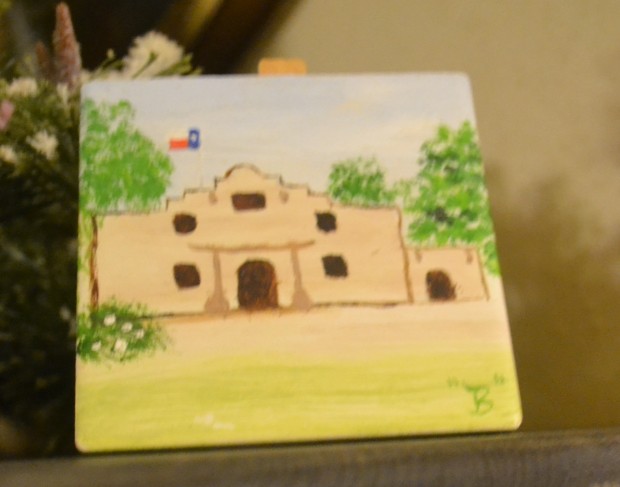 This little hand painted tile is attached to a clothes pin and meant to hold a recipe.
I can make Alamo sugar cookies using an Alamo cookie cutter.  If I weren't running, playing, and having fun with Super Sister, I might consider making Alamo cookies.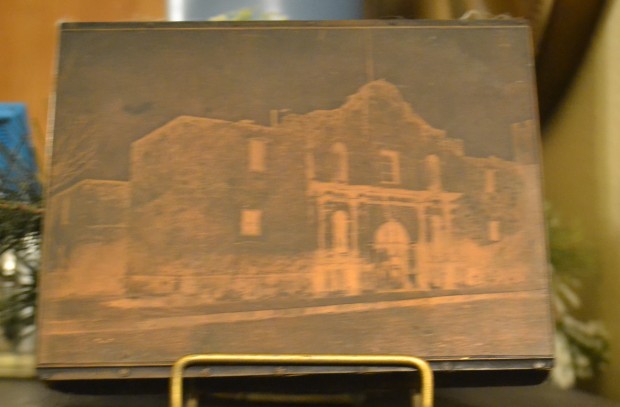 Sweet Mother of Pearl.  This is unusual.  It is a printer's block of the Alamo.
There are other items – a small metal Alamo, metal plaques that were bought as souvenirs, and more.  Have you ever noticed the number of buildings that resemble the Alamo?  There is one in Plano behind the Target at Parker and Central.  Note to self.  Start taking pictures of these buildings.
In honor of the Texans that so bravely fought for freedom, we "Remember the Alamo."  It defines the Texas Spirit.
Blessings to you and yours,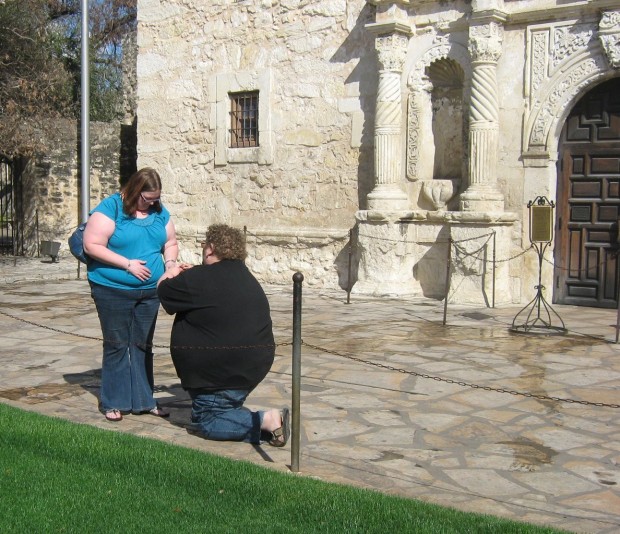 Just had to share.  Be still my heart.  Number Two Son follows in his Momma's spirit.  He proposed on one knee to sweet Jennifer in front of the Alamo.  Makes his Momma proud, and Jenny thought it was beyond romantic.  Now they are husband and wife.