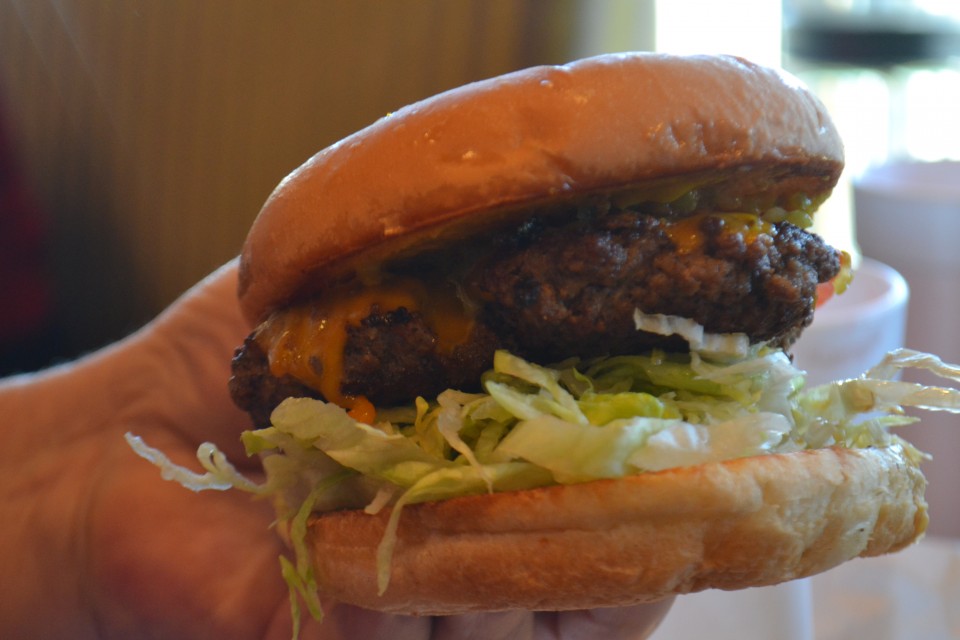 Betty and Robert's son Paul  told them to go to Maple and Motor for cheeseburgers.  He proclaimed it "perhaps the best burger he has ever eaten".  Being good friends, Betty and Robert called and invited us to meet them there.  Now I realize that most of you probably have heard of Maple and Motor.  As Number One Son informed me, it has even been featured on the Food Channel's Diners, Drive-ins and Dives.  Guy Fieri liked and recommended the burgers at Maple and Motor, and we do too.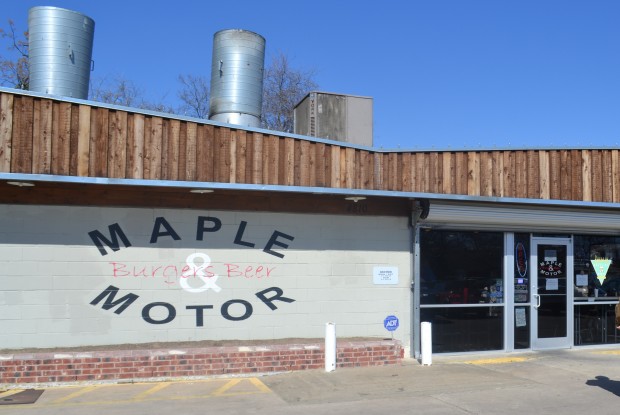 When you arrive, do not be surprised if there is a line.  Other people like the Motor and Maple's burgers also.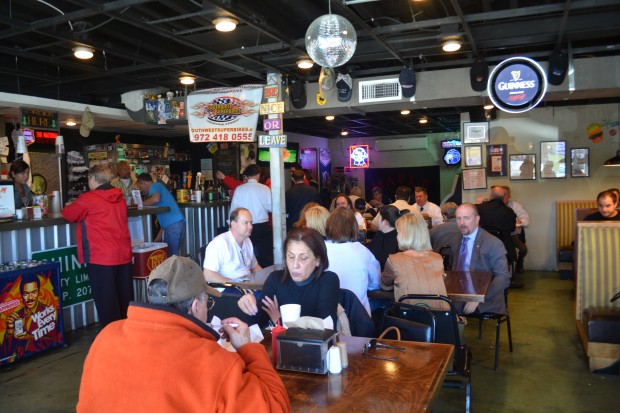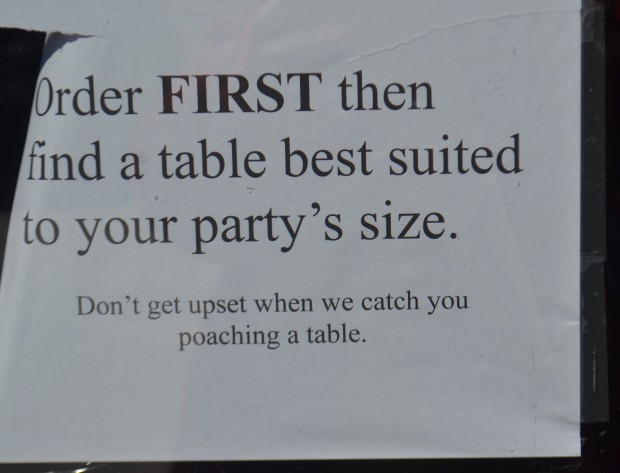 The burger joint is small, and seating was controlled by the greeter – we ordered at the counter and then waited to be called when a table was available.  Fair to all it seems.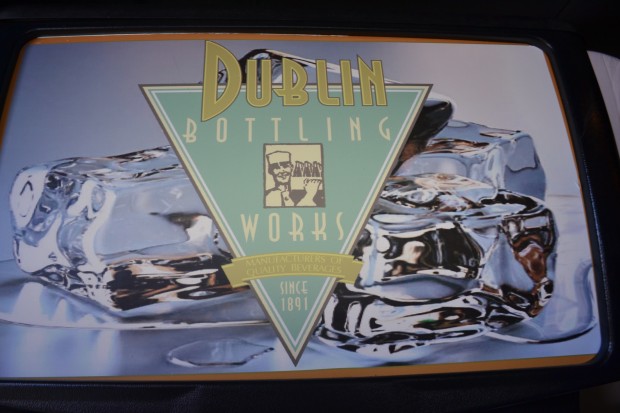 This was interesting.  The sodas were from the Dublin Bottling Company.  Nothing resembled Dr. Pepper, but there were some interesting drinks.  They were all made with Imperial Sugar (I don't think they had diet drinks, but they have tea.).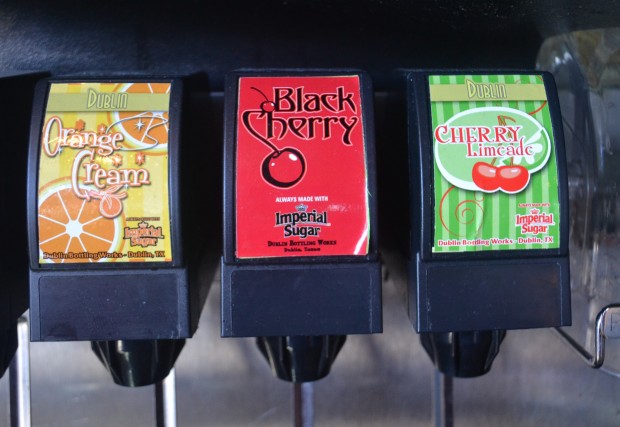 .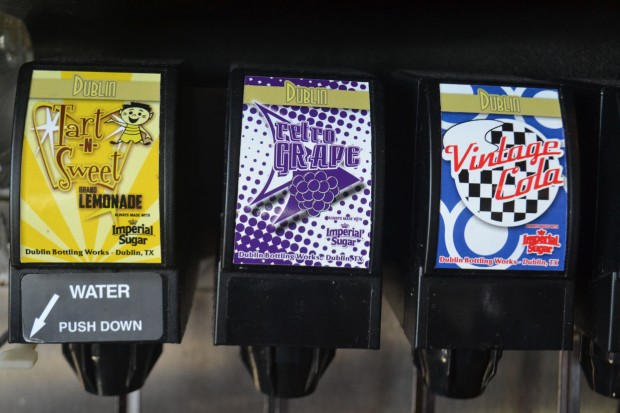 The flavors reminded me of the colorful drinks of my childhood.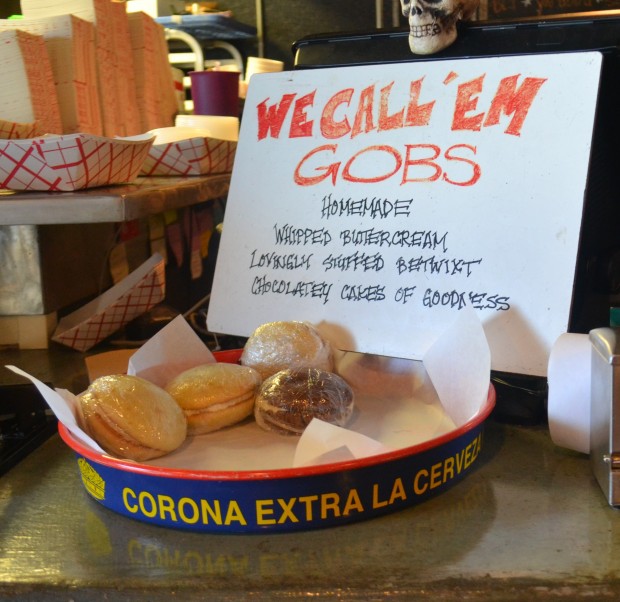 At the counter were Gobs – their version of Whoopie Pies.  We didn't try them, but I noticed several people buying them.  They did look good.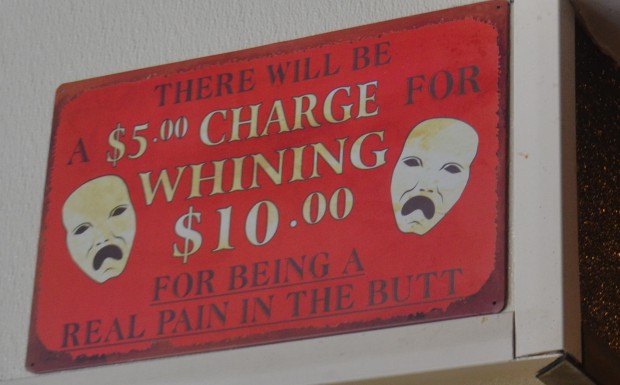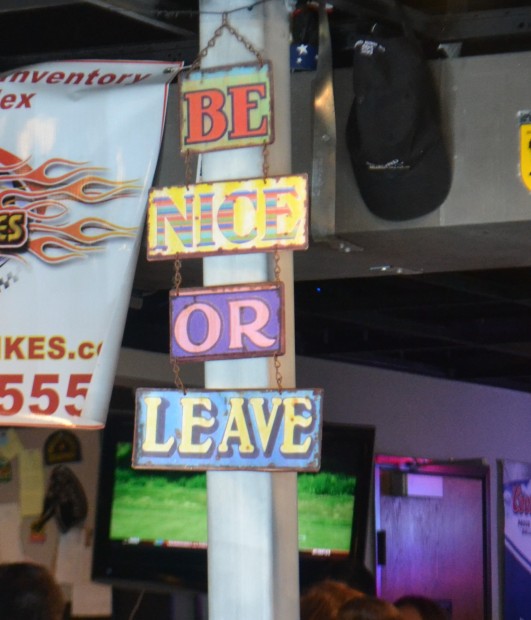 Posted around the restaurant were signage with an attitude – something fun in a place like this.  The signs made us laugh.

Even the receipt had a comment.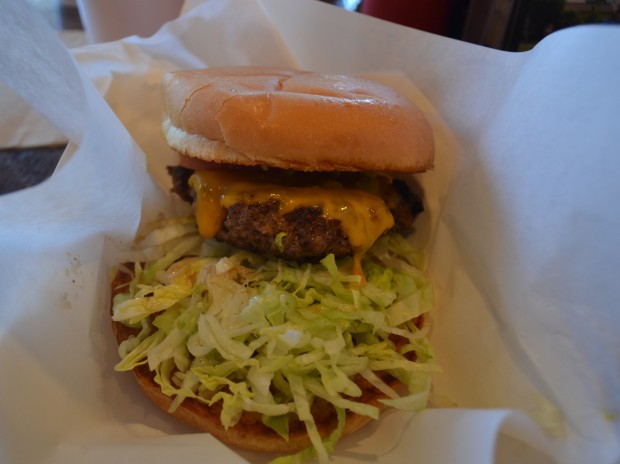 Then the cheeseburger did arrive.  Sweet Mother of Pearl.  It was a big burger (1/2 pound  - that is 8 ounces of fresh meat).  When ordering they asked us "pink or no pink", and the burgers were cooked to perfection.  All the ingredients were fresh – lettuce, tomatoes, red onions (I didn't get onions on this day), pickle relish, and cheese (American, cheddar, or pepper jack) on a grilled bun. (A grilled bun is one of my criteria for a good hamburger.) Yummy!  Betty and Robert got bacon on their burger, and they highly recommend the bacon.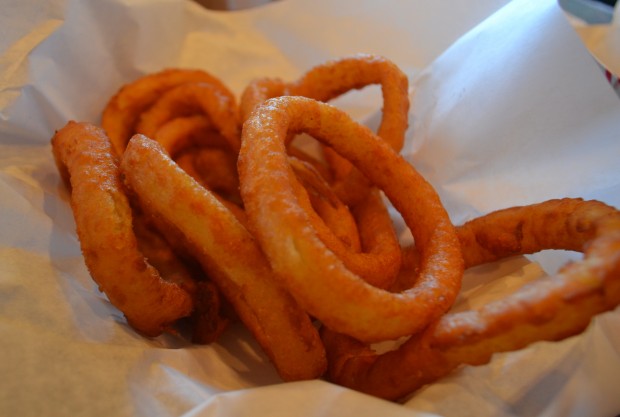 Onion rings were to our liking.  The beer-batter coating was not too thick, and the onions were sweet.  We liked them.  Oh, I already said that, but they were delicious.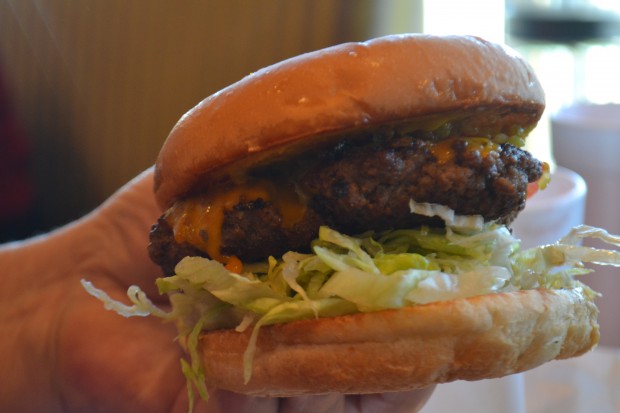 I just had to show you another picture of this cheeseburger.  It is one large juicy burger.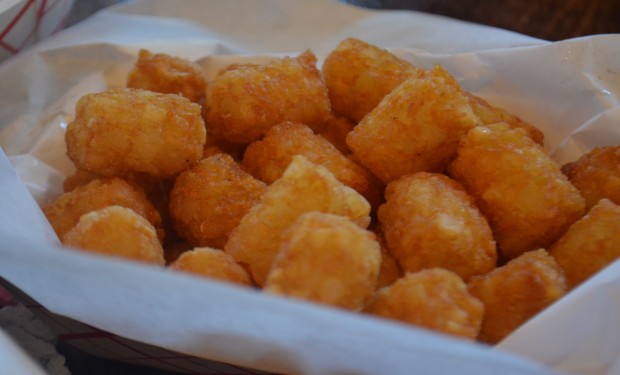 I liked them.  I loved them.  These were The Best tater-tots.  Yes, THE BEST.  Crunchy on the outside and soft on the inside.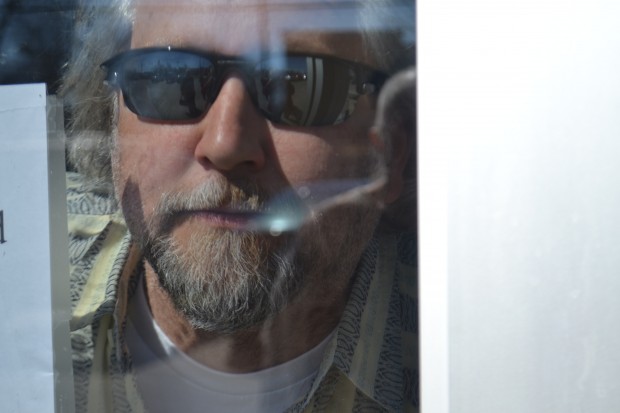 As we were leaving, I was taking pictures of the signs on the door when Jack Perkins, the owner of Maple and Motor, pressed his face on the door and mugged or scowled for the camera.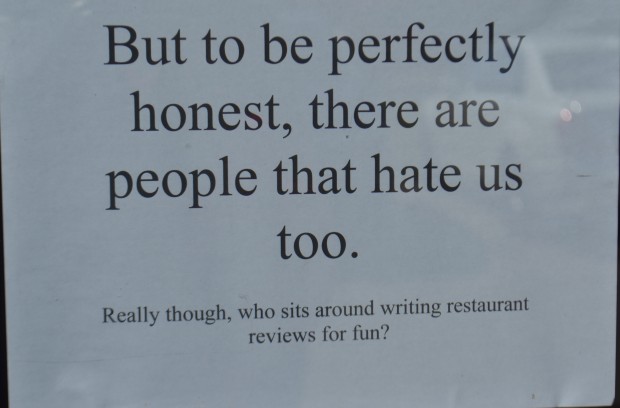 "Who sits around writing restaurant reviews for fun? –  Lanabird for one.  Mr. Perkins laughed.
Maple and Motor is considered to be an Oak Lawn/ Uptown restaurant.  It is near the hospitals and south of Love Field at 4810 Maple Avenue.  You have to want to go there if you are traveling from Richardson, Texas.  Let it be known.  Maple and Motor's burgers are worth the trip.
Blessings to you and yours,