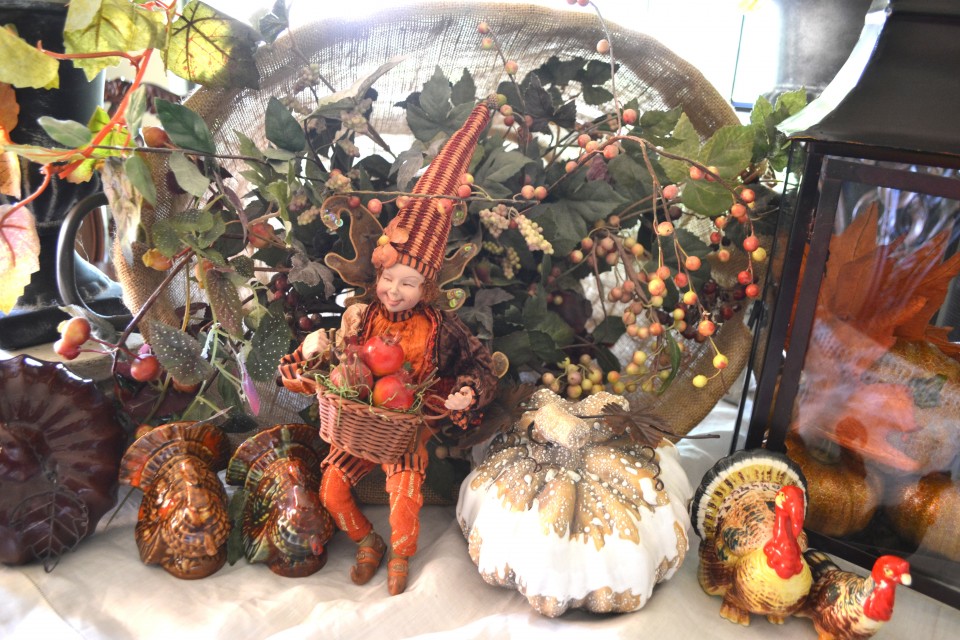 The days are cooler, and it is official autumn.  I thought it time I got out a little of my "fall decor".  Honestly, there are only a few touches of fall so far, but I thought I would share what is happened in the dining room.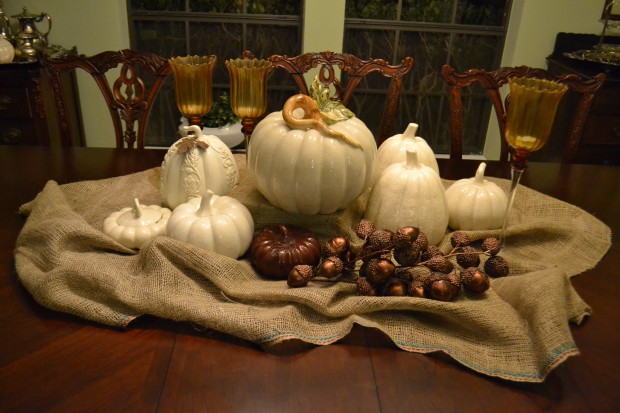 I love white pumpkins and have bought several through the years.  Last year there was a simple white pumpkin patch on the table.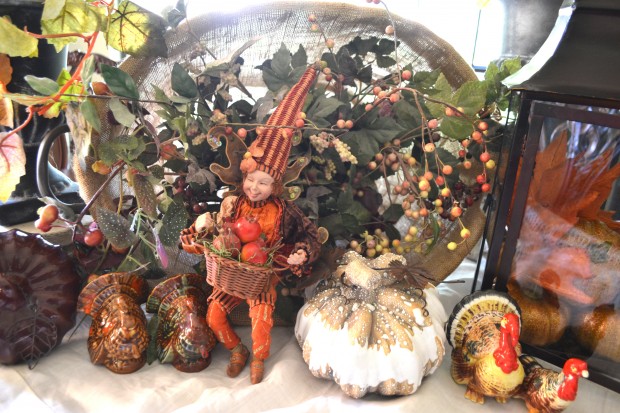 This year, I thought i would add a little more color, and – Be still my heart.  I think I have created a tablescape on steroids.  In the center of the table is a burlap lined wire basket. (Oh, how I miss the Christmas Tree Store.)  I had an arrangement of leaves and berries that I placed in the basket.  The fall elf was a gift from Super Sister.  Isn't he cute?  Vintage turkey salt and peppers seem to fit into this arrangement.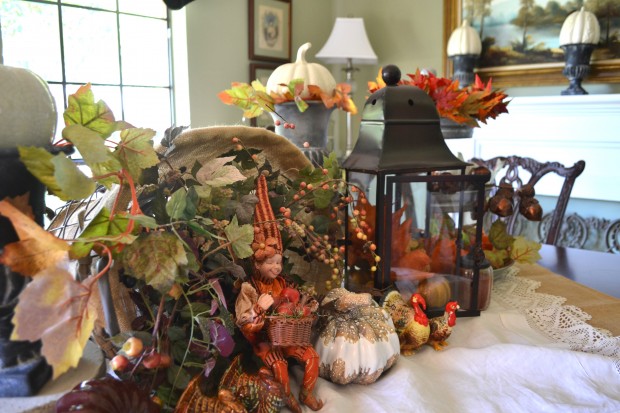 I used some of my white pumpkins on top of urns (sat on stone risers), and in front of the basket.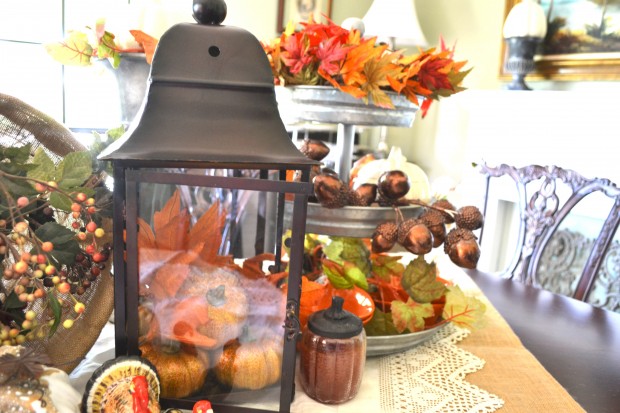 The lantern I bought at Nell Hill's is one of my favorite things.  It is filled with a few pumpkins and some autumn leaves.
In this picture, you can see the burlap cloth topped with a vintage lace cloth.  Maybe you could say I am trying for a rustic elegance on this table.  I think it is more rustic than elegant – but….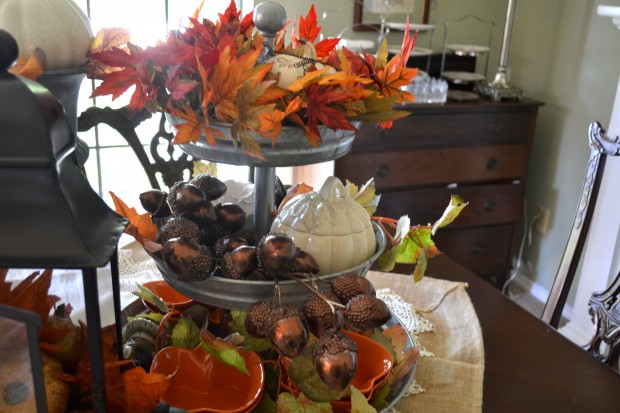 I do love the galvanized three tier stand from Pottery Barn that Number Three Son gave me for Christmas.  Even Ever-Lovin' mentioned that he was glad I was using the stand.  Basically the stand is filled with fall garland and holiday ceramics – pumpkins, turkeys, and pumpkin bowls.  I actually used the orange pumpkin bowls last year – soups/stews, salads, and desserts.
Our dining room table is seldom used, but it is often seen.  Putting together tablescapes in this room is like playing house, and all of the above can be easily changed.   If we need to serve a meal, the table decorations are removed, and a more traditional arrangement is used.
Now I am feeling the need to enjoy this season with girlfriends.  Maybe someone will come over for coffee.
Blessings to you and yours,
I do love autumn.  Recently I read this quote.
Autumn is a second spring when every leaf is a flower.
Albert Camus
I like it.  I love it.