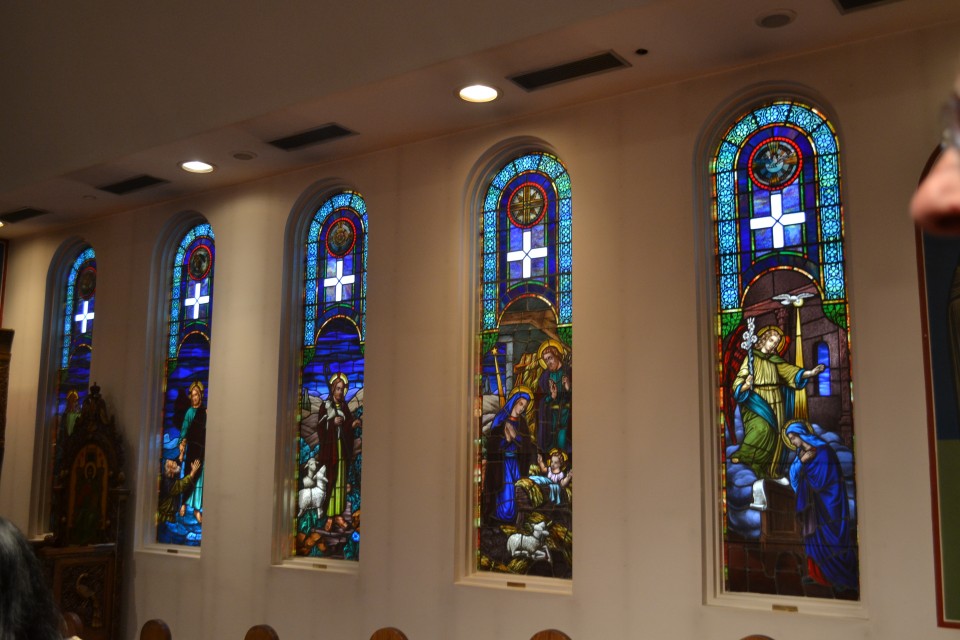 Many moons ago Ever-Lovin' and I stumbled upon the Greek Food Festival when the Holy Trinity Greek Orthodox Church was located in East Dallas at Swiss and Apple.  It was serendipity – an unexpected pleasure.  We loved the food, the dancing, and the atmosphere.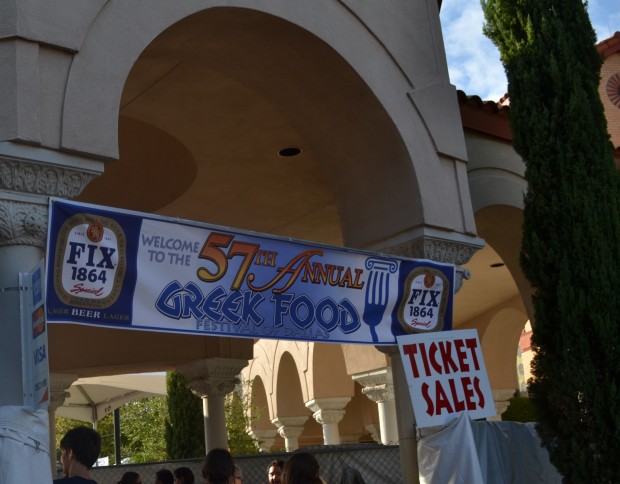 Many moons later we continue to enjoy the Greek Food Festival – the food, the dancing and the atmosphere.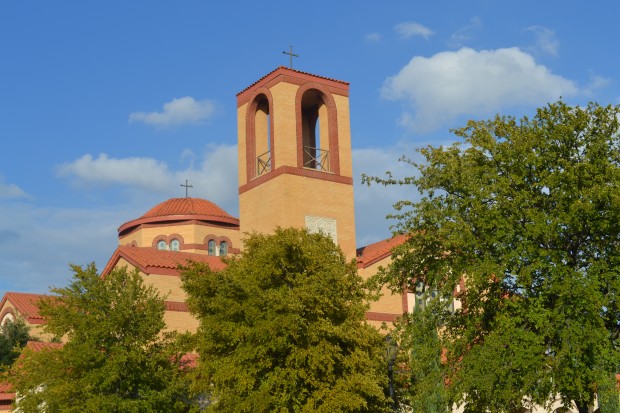 Yes, the church moved to North Dallas on Hillcrest Road in 1992, and the festival is no longer a small event.  It is now  humongous and nationally recognized.
The Food:  It is so hard to choose.  We both wanted a gyro because we happen to REALLY like gyros.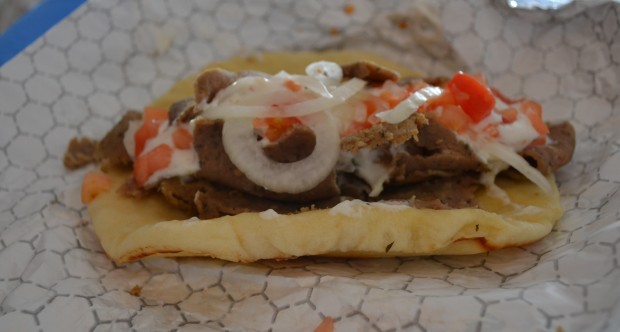 We were not disappointed.  The gyro had thin slices of lamb and beef served in a pita, with  tomatoes, onions, and a cucumber sauce (tzatziki).  So good we brought one home for lunch tomorrow.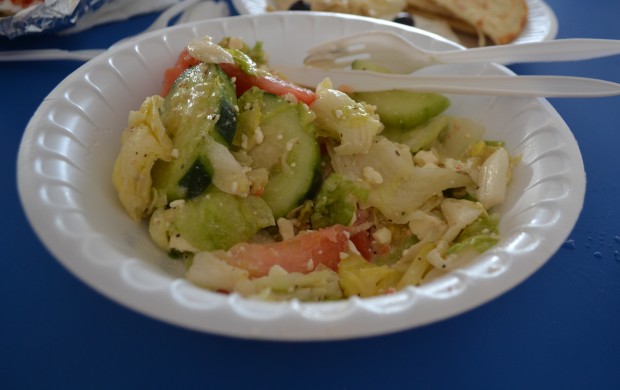 The Greek salad was filled with tomatoes, cucumbers, olives, and feta cheese.  It was big and we shared.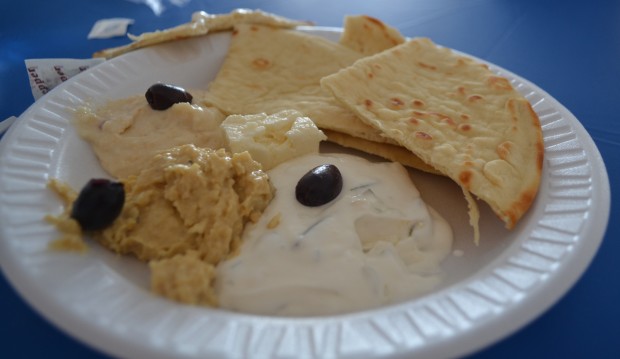 The appetizer plate had three tasty spreads and pita slices.  All were tasty, but we liked the cucumber spread the best.
We brought home a few other dishes for another day.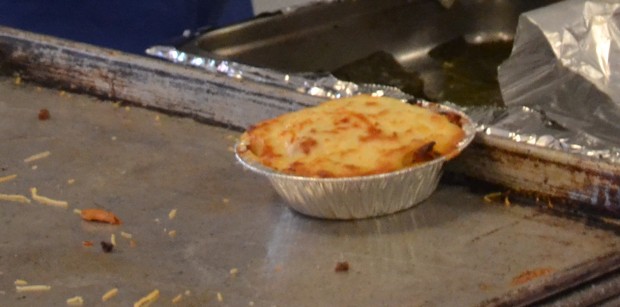 Pastitsio is a pasta and meat pie.  You can buy large frozen casseroles of Pastitsio in the market.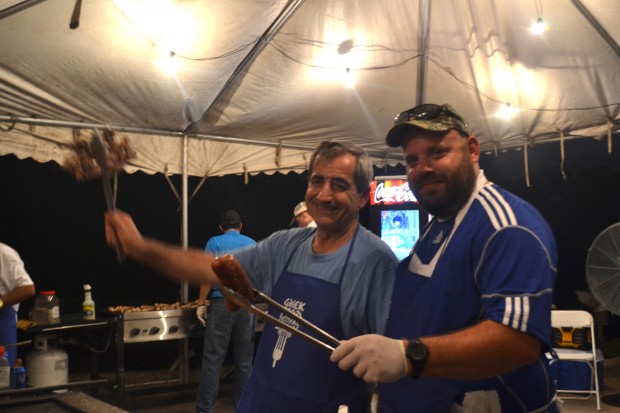 These fine gentlemen were manning the grills and having a good time.  Members of the church work together for this major event.
There are so many more choices offered. – Spanakopita (spinach in phyllo dough, Dolmethes (stuffed grape leaves), Shish-ka-bobs, Loukaniko Sandwich (Greek Sausage), A Feast Meal of Chicken Oreganato, Rice Pilaf, Keftethes, Spanakopita, Tiropita, Greek Salad, Feta and Olives.  It is one full plate of delicious food.  The event lives up to its name – Greek FOOD Festival.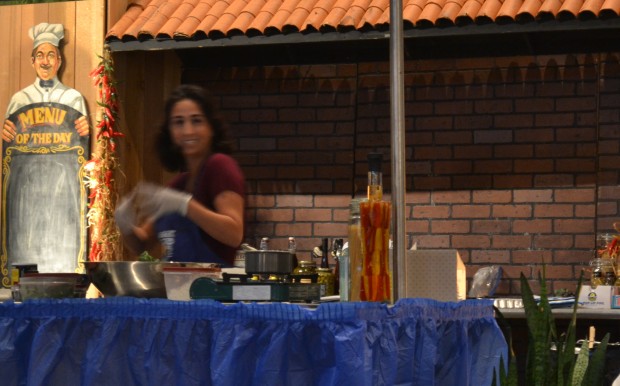 Sweet Mother of Pearl.  They had a food demonstration on how to make Spanakopita.  It was hard to believe that we were in the right place at the right time to be able to see this demonstration.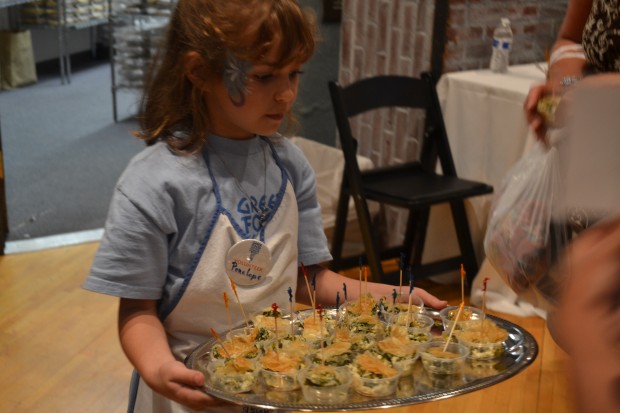 Spanakopita appeared to be easy to make, and it was so delicious.  (Pretty little girl passed out samples.)  I am going to try to make it, and when I do, I will share the recipe with you.
Not only do you get their famous food, there is also entertainment.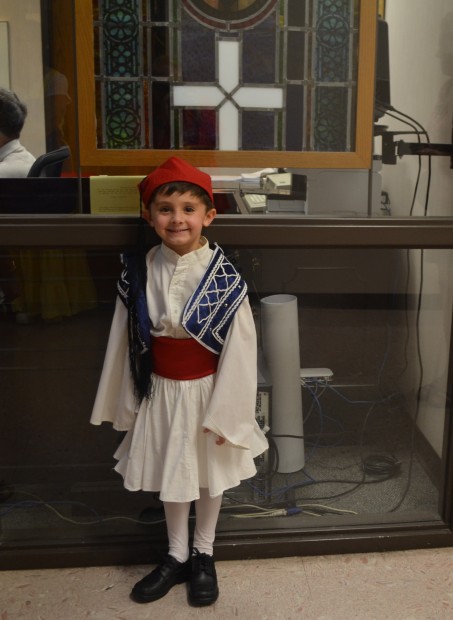 Precious children preform traditional Greek dances.  Too cute!

Throughout the weekend, there are many groups that dance.  In years past we have seen adult troops that I would classify as professionals.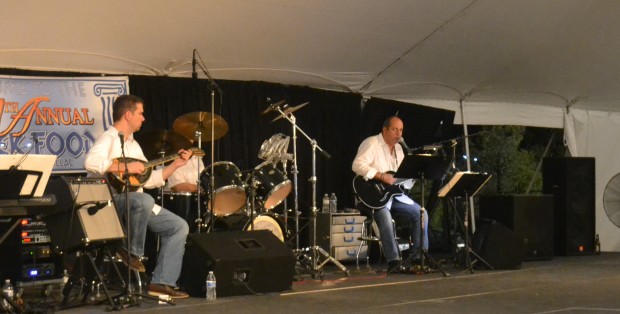 Be still my heart!  Listening to this band you would think you were in Greece.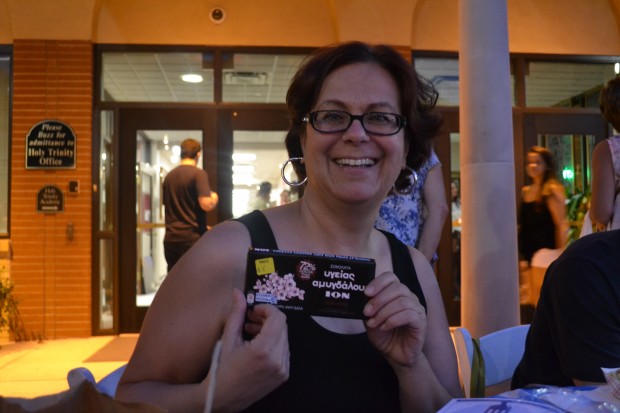 The crowd was large, and it was difficult to find a place to sit.  This kind lady offered to let us sit at her table.  She had been shopping in the market and offered to take me shopping.  (FYI – Some (not all) things are expensive. Her chocolate bar cost $8.00.)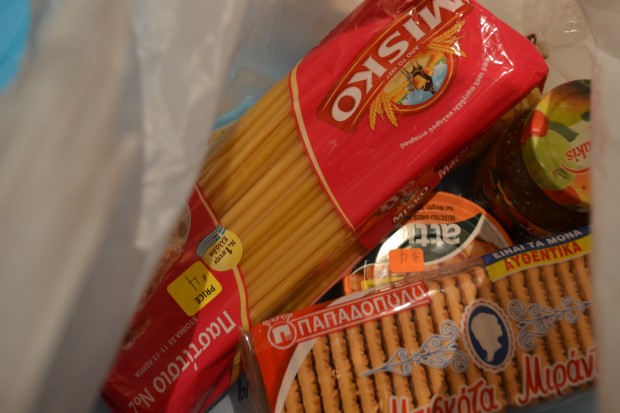 I bought two kinds of Greek pasta, cookies to go with tea, beans, and fig jam.  I am going to try to make Pastitsio with the pasta.  From what I understand, it is a lot like lasagna.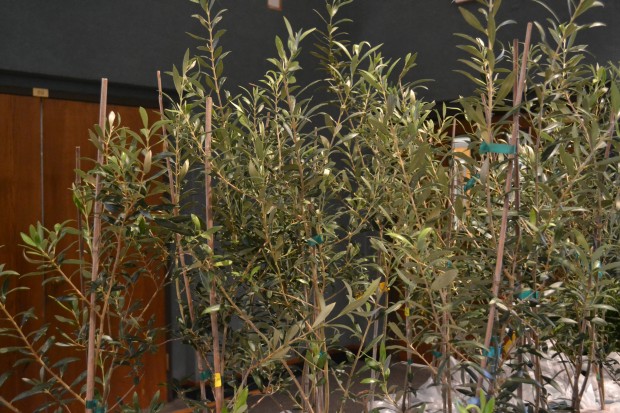 You can even buy olive trees at the market.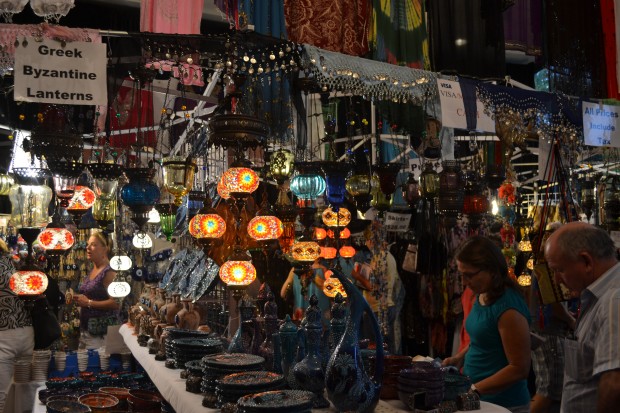 The Agora was filled with Greek imports.  The Byzantine lighting would certainly make an impression in the right room.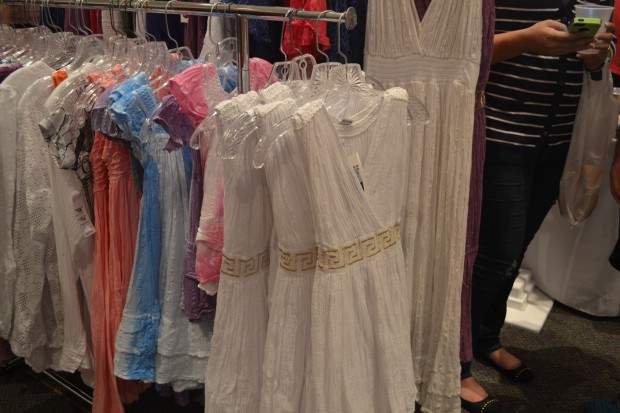 Several shops sold clothing for children and adults.  There was very lovely Greek jewelry in one booth.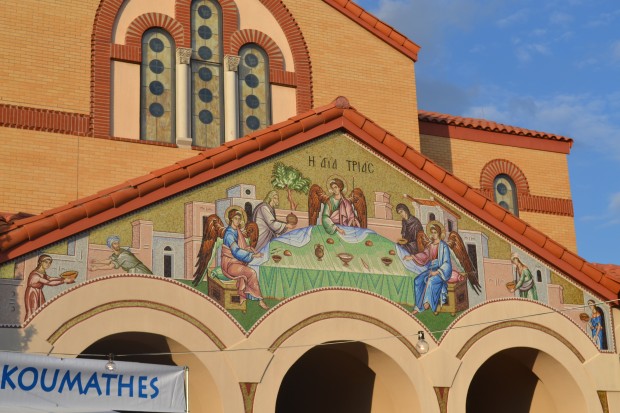 Ever-Lovin' and I enjoy touring the Holy Trinity Greek Orthodox Church.  Be still my heart.  Something this beautiful is less than 5 miles from our home.  The church is filled with icons that tell Biblical stories.  People who could not read could understand the stories through the icons.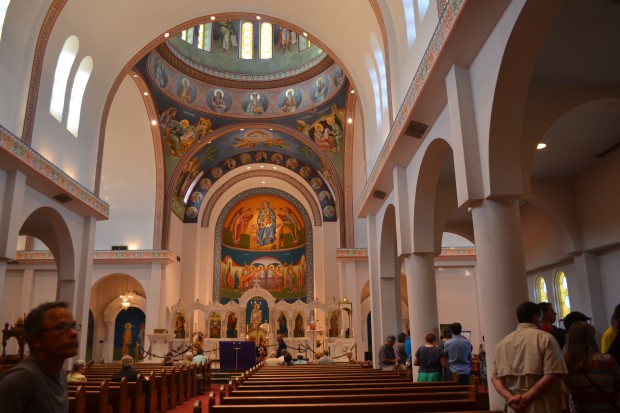 The paintings were painted by icon painters from Greece.  On the tour, we felt like we were enrolled in Catechism 101.  Our tour guide shared the gospel story, and the tenets of their faith.  It was a deliberate witness.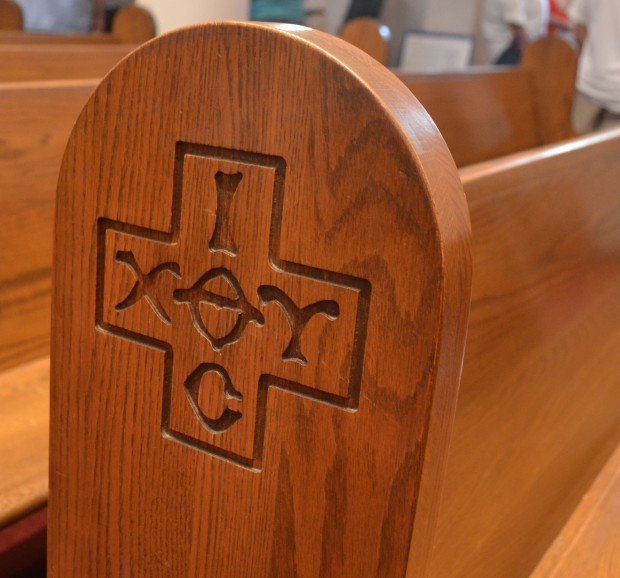 Yes, there were differences, but over and over again she proclaimed salvation by grace.  Sharing their faith appeared to be very important.  I liked that.
Blessings to you and yours,
You still have time to visit The Greek Food Festival.  On Saturday September 28 the doors are opened from 11 a.m. until 11 p.m.  On Sunday the 29th, the hours are 11 a.m. until 6 p.m.