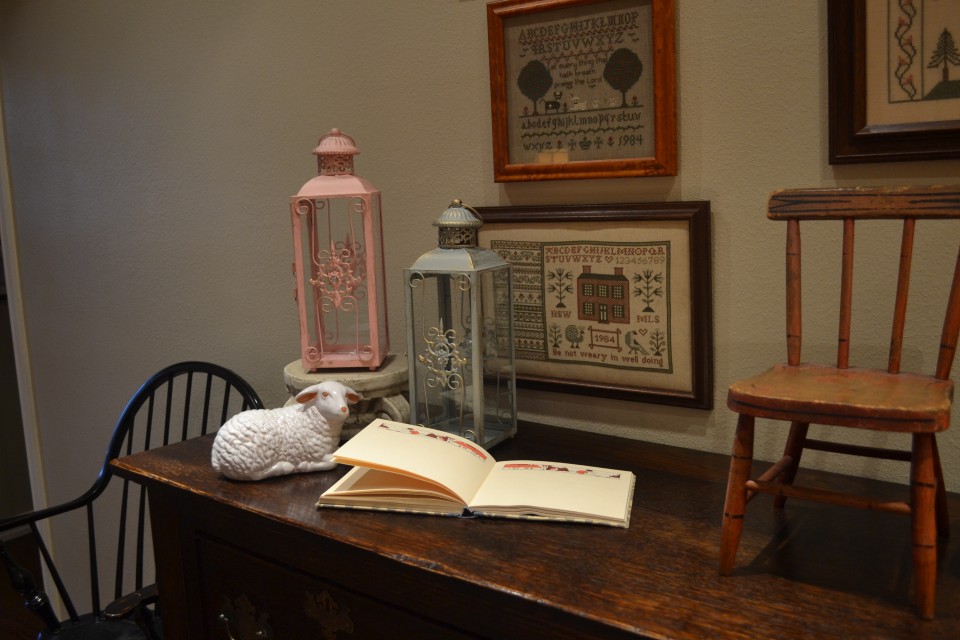 Twins – Yes, Seth and Jessica are expecting twins.  This is about the most excitement we have had for some time.
Lambs decorate the twin's nursery.  Love that – To me it says soft, cuddly, and watched over by The Good Shepherd.  We wanted to the shower to have a lamb theme.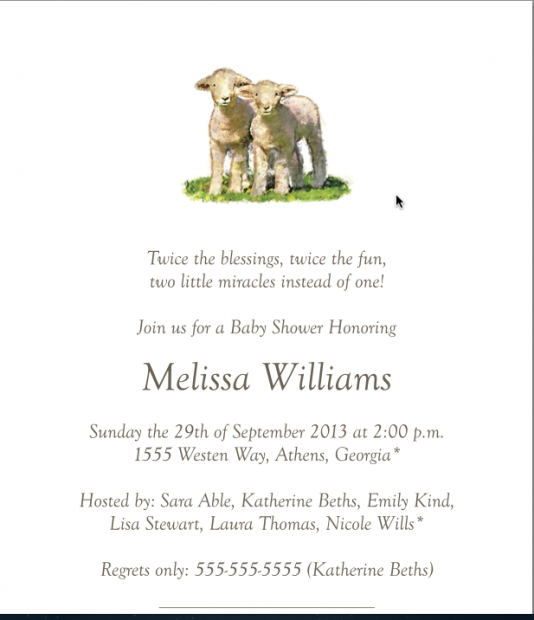 Your truly scoured the internet and Pinterest for inspiration for the invitations.  Be still my heart.  This little verse found on Pinterest – on several invitations – expressed the perfect sentiment.  (I do not know the original source, if you do I would be happy to give credit where credit is due.)  We do feel that these babies are miracles.  Pinterest and Google images had plenty of lambs, and this sweet pair was so precious.  Number Three Son designed the invitation – Thank you very much!  The invitation has a Felix Dolittle vibe – simple and elegant.  (The information on this invitation is fake – to protect the innocent.)
Then we – the hostesses-  set about to gather all the lambs we had.  Unbelievable – We had more lambs than we realized, and we did not have to go shopping.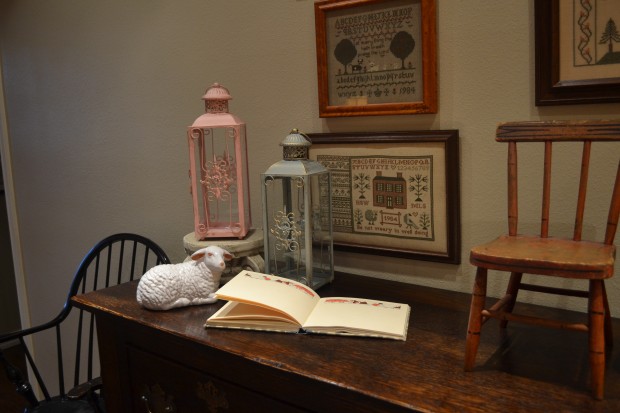 By the guest book was a pair of blue and pink lanterns and a lamb.  This was Seth's baby book, and the page we signed had lambs at the top.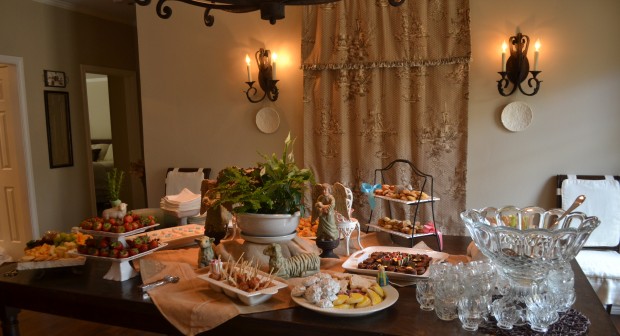 On the buffet table were lambs and more lambs – and food and more food, but that is another blog.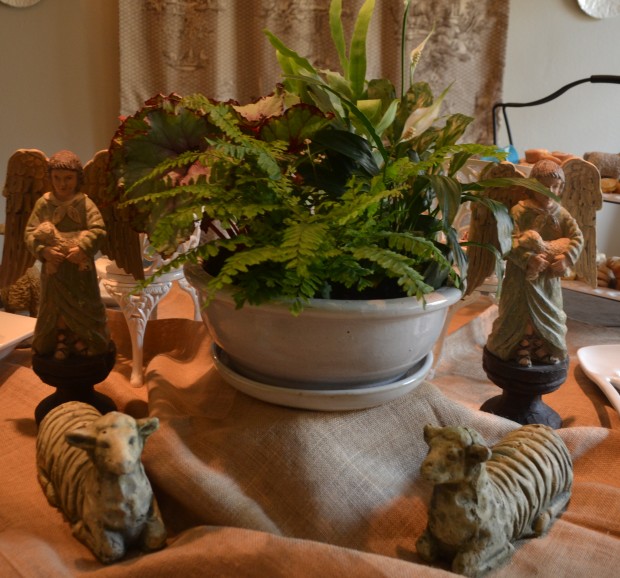 The table centerpiece was created to have a pastoral feel – burlap tablecloths, "stone" lambs, and a centerpiece of natural greenery.  Be still my heart.  The angels holding the lambs expressed our prayers for these little ones.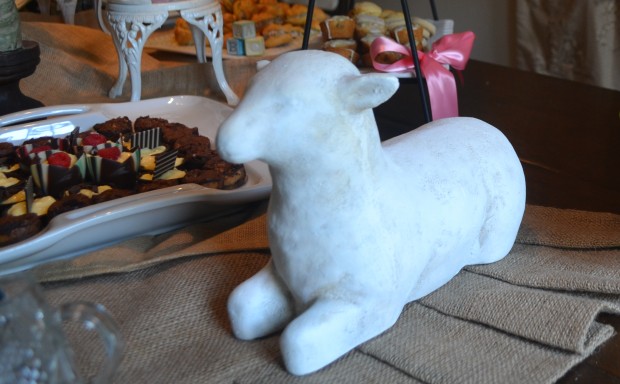 Guarding the plate of chocolates was a white lamb.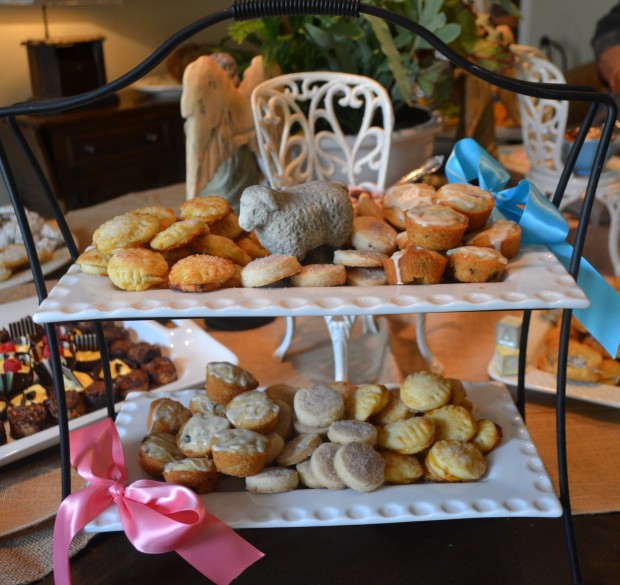 The Queen of Everything had several small lambs that decorated the serving platters.  I learned something.  They secured the lambs with Museum Putty so they would not fall over.  It worked so well, and it was easy to remove.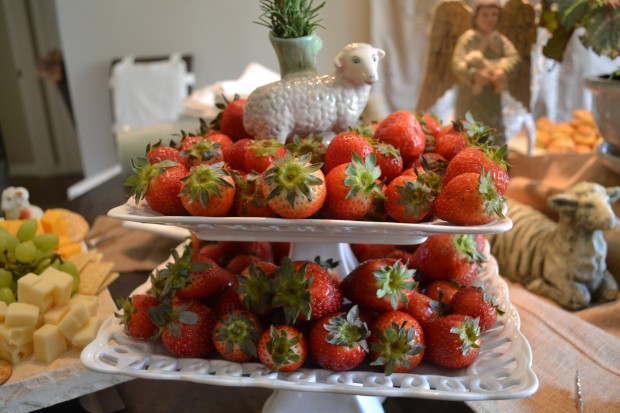 A Staffordshire style lamb was on the strawberry tray.  I like it.  I love it.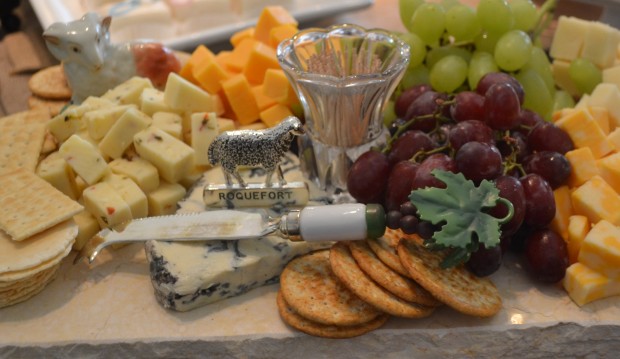 Sweet Mother of Pearl. – The Queen of Everything even had a lamb cheese marker.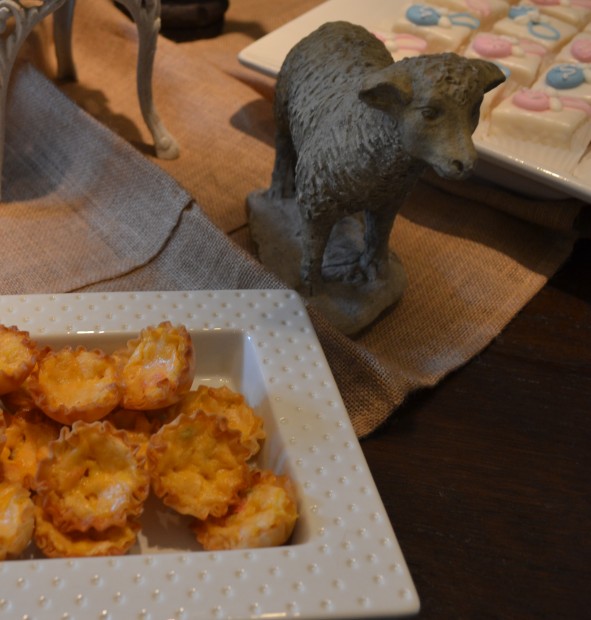 Another little lamb roamed between the pimento cheese tarts and petit fours.  This little lamb has the sweetest face.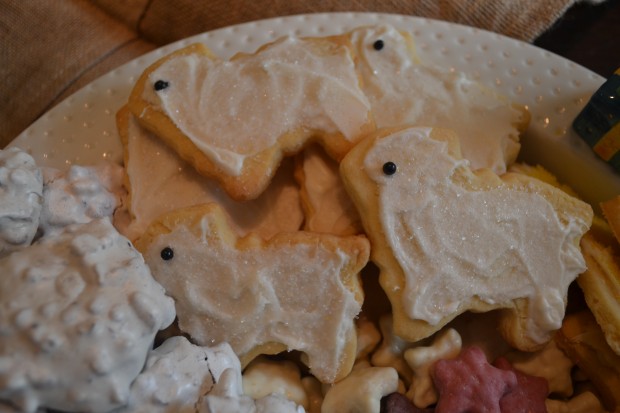 There were lamb cookies -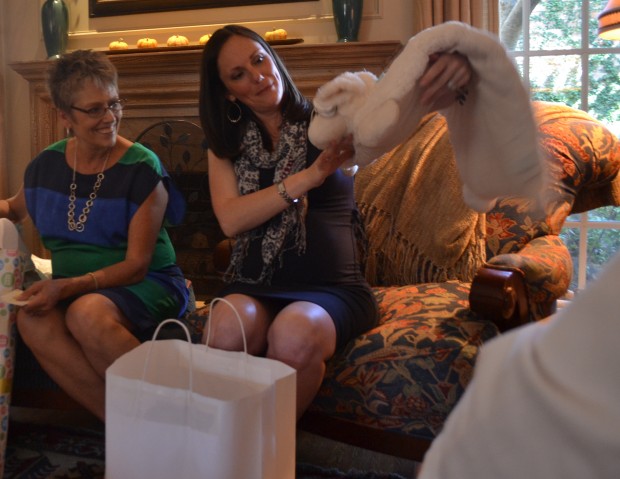 And lamb gifts.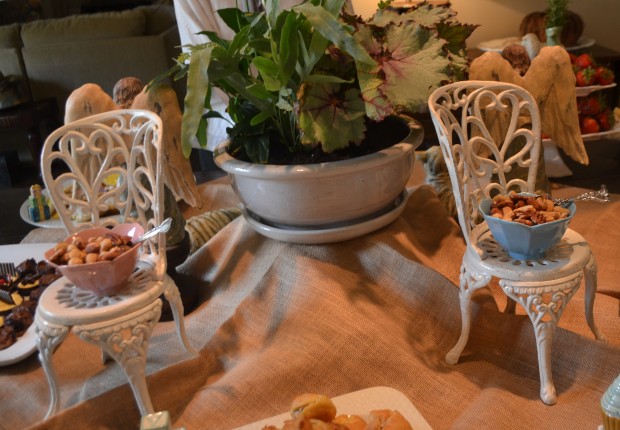 There were also "twins" reminders.  The two little iron chairs held blue and pink bowls filled with nuts.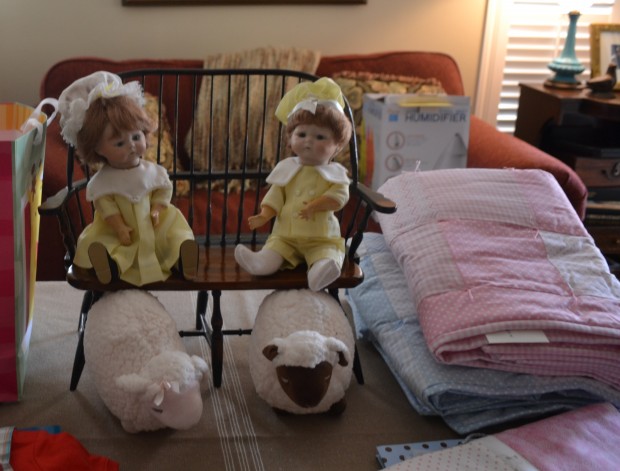 On the gift table sat twin dolls and twin lambs.  So cute!  As you can see, Jessica received many gifts especially for the twins.
What a fun party.  The Queen of Everything was in charge of decorations, and I am always impressed.  That is why she is called "The Queen of Everything."
Blessings to your and yours,
Tomorrow we will talk about the food.