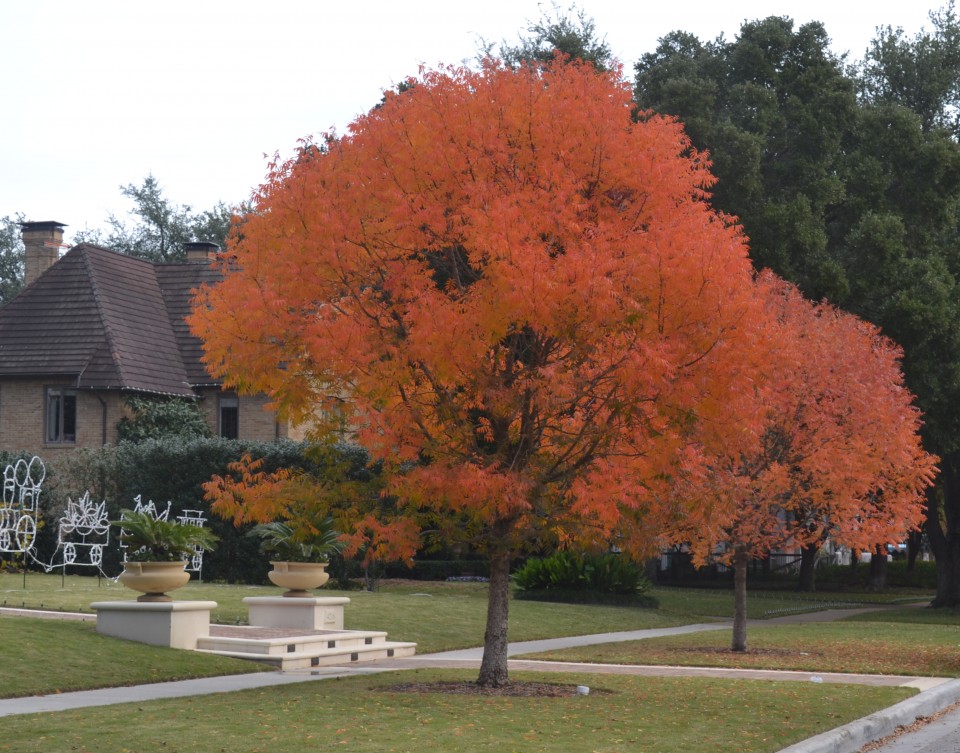 For many many years Psalm 100 has been quoted at our Thanksgiving table.  It has been a favorite of mine for as long as I can remember.  In 1968, I painstakingly wrote out the entire psalm for a Thanksgiving bulletin board for my class in Harrodsburg, Indiana (Harrodsburg is outside Bloomington, Indiana).  Psalm 100 was our poem of the month to memorize.
During good times and bad times, this psalm for giving grateful praise has been a blessing and a comfort to me.  I share it with you on this Thanksgiving Day.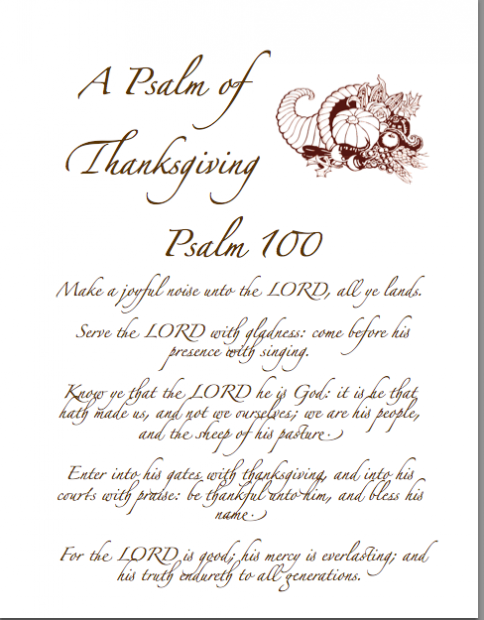 A few years ago, this Thanksgiving card was shared with the Living Stones Bible Fellowship Class.  A brown ribbon was tied at the top.  It did look good, and it thrills my heart that some class members continue to carry it in their Bible each Sunday.
I am so thankful for each of you.  May you have a blessed Thanksgiving.
Blessings to you and yours,