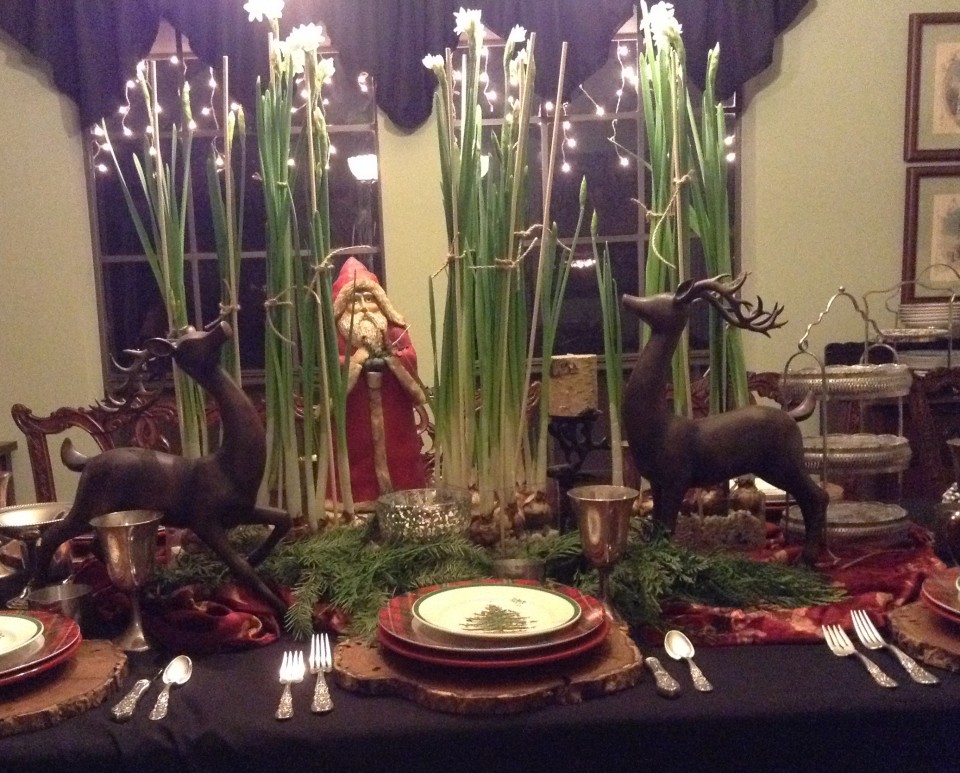 Wa-hoo!  The paperwhites are on the dining room table.  They form a little forest for my attempt at a  woodland inspired table.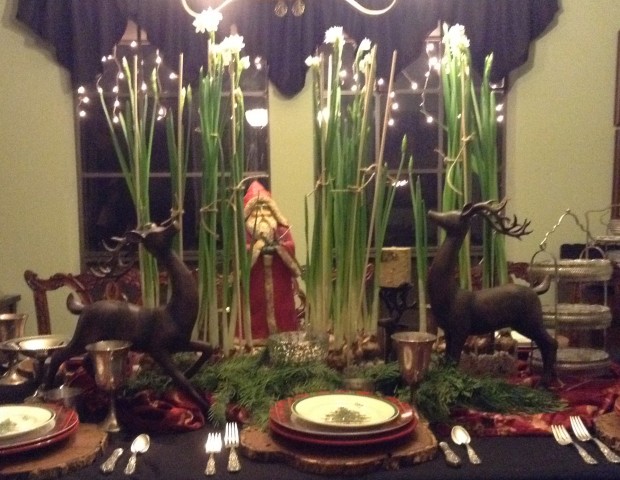 When I first began thinking about this table, I wanted it to be natural and woodsy – like a hunting lodge.  Do not laugh.  It is okay to dream, but I can also accept my limitations.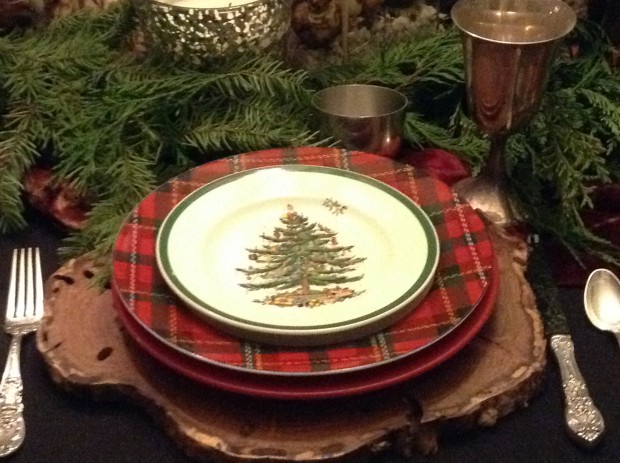 The place setting  - mesquite plank charger, red plate, tartan plate, and Spode Christmas tree salad plate.  Sterling flatware and goblets add a touch of glam to the table.  There is also a pewter drinking cup.  The only thing new on this table is the three tier stand that I got at an estate sale a couple of weeks ago.  I love being able to pull together what I have to create a table.  Okay, what is missing?  You got it.  No napkins.  (I am a dork!)
.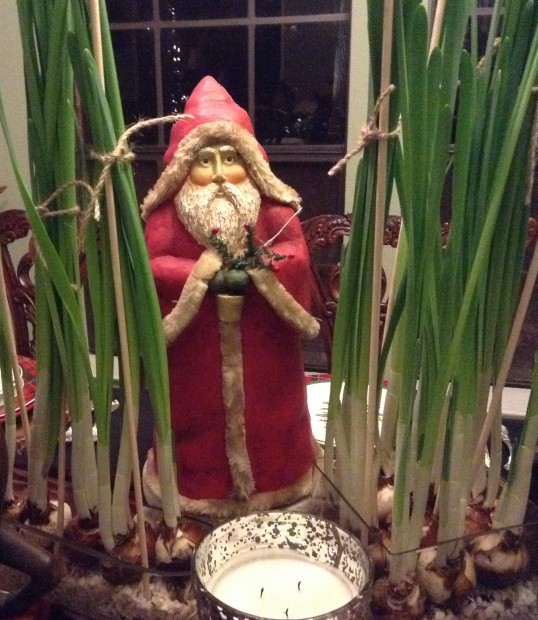 Santa is peering through the paperwhites.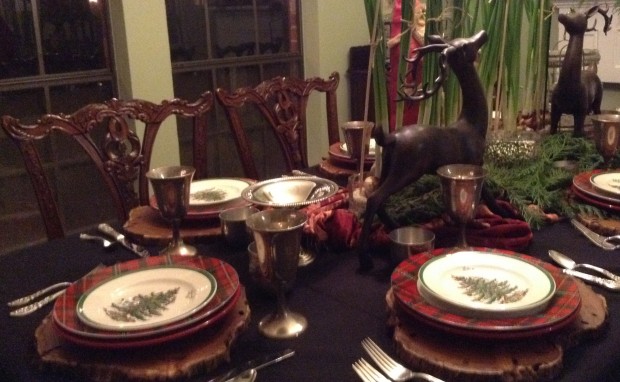 We have had the deer for many years, and they are usually upstairs.  This year I thought they might enjoy being in the dining room.  They fit right in.  The fresh greenery adds a nice touch.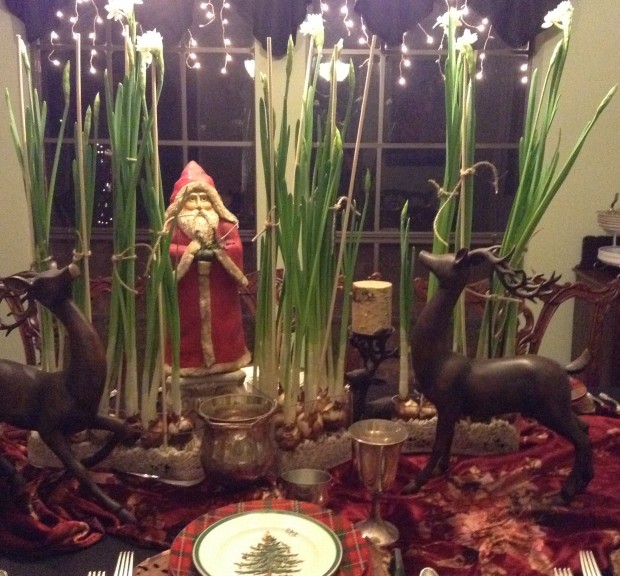 Here you can see the red printed velvet scarf that is another layer on the table.  This was an earlier picture before I added the fresh greenery and also made other changes.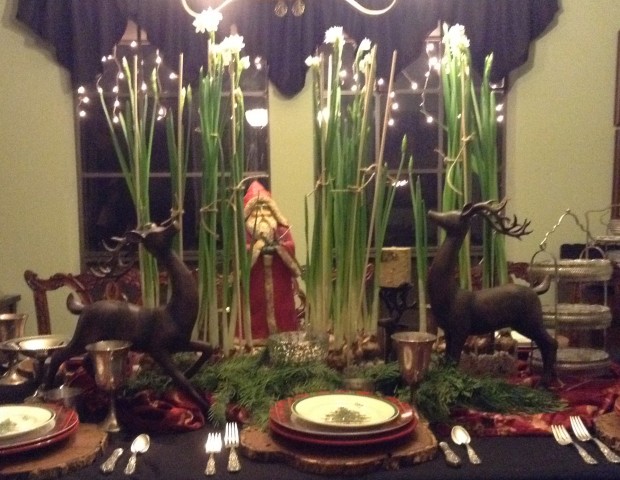 What I love most of all are the paperwhites.  They are like little stars glistening above the table.
Blessings to you and yours,