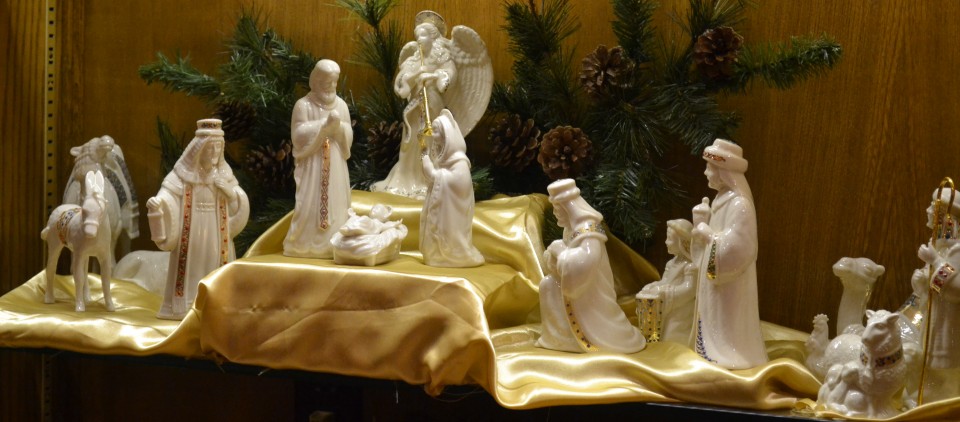 Christmas 1971 – We had recently moved to Dallas and were buying our first Christmas decorations.  While walking the aisle in Sears, we noticed the nativity sets.  I thought we had to have a nativity.  After all, "Jesus is the Reason."   As I remember it, that nativity set was our first Christmas decor purchase.  We still have that little chalk nativity set.  It isn't fancy, but it means so much to us.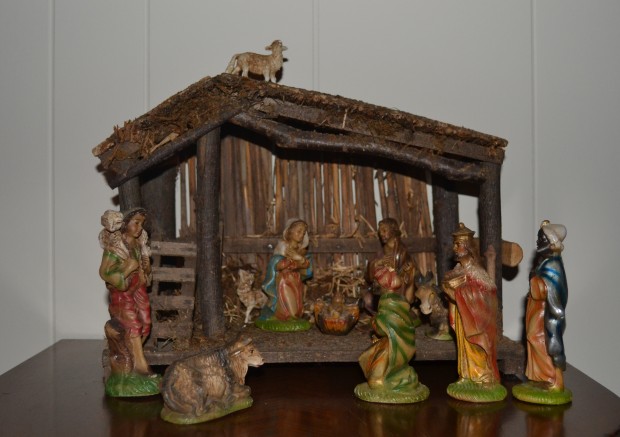 Throughout the years there have been many stories associated with our nativity set.  When the boys were young, it was not unusual to find GI Joe or Star Wars figures worshiping the Christ Child.
A lamb has always stood on top of our manger.  I do not remember how this tradition began, but more than one Sunday School teacher mentioned to us how our boys always insisted on putting a lamb on top of the manger because – "That is the way we do it at our house".  From what I understand, many times the mangers were carved into the hillsides, and the animals would graze on the roofs.  I guess we are not too far off.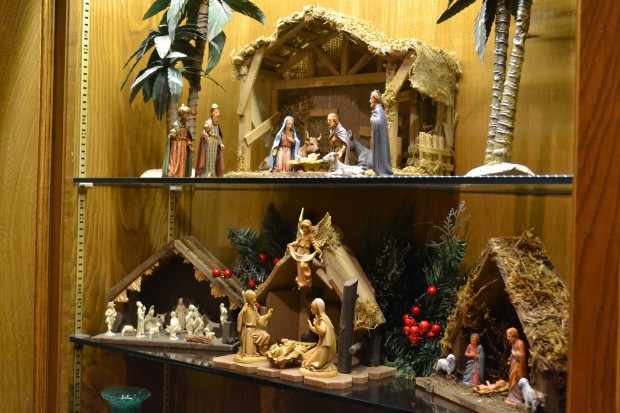 I promised to share some of Linda's fantastic collection of nativity sets.  Walls of shelves in her home are filled with her collection while other scenes adorn tables and countertops.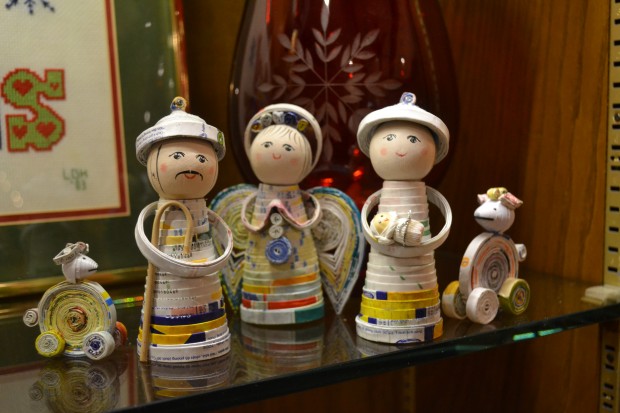 Some sets were unusual.  I have never seen anything like this before.  I think it is made of paper.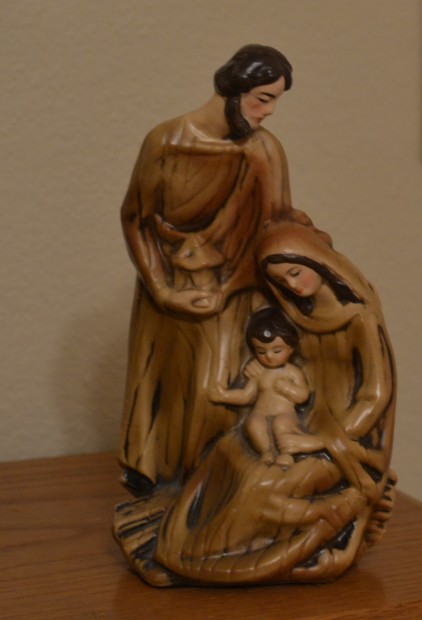 I love this.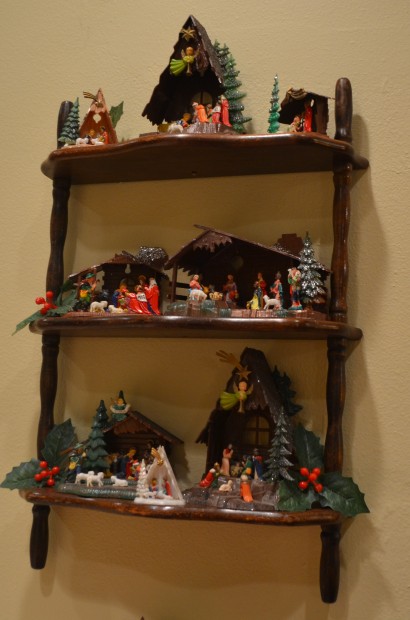 Linda even has a collection of little plastic nativity sets.  I heart these.  Having all types of nativity sets is what makes Linda's collection interesting and wonderful.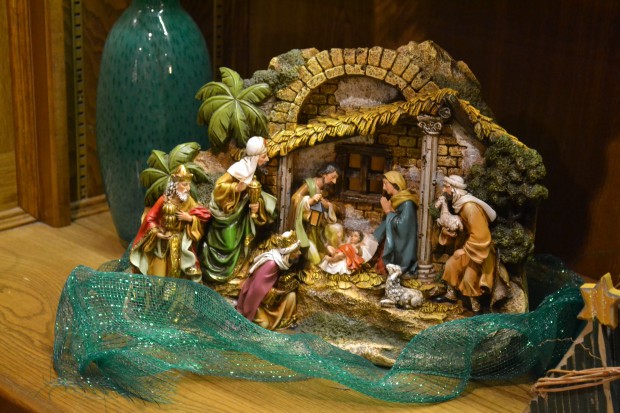 Beautiful.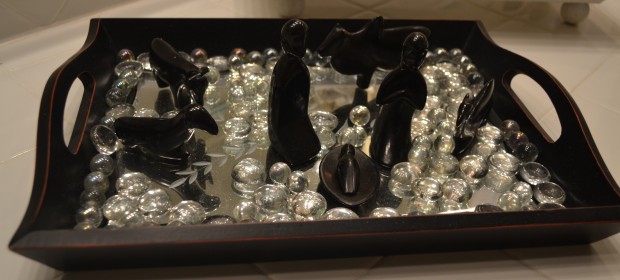 One of my favorite sets is the carved onyx nativity set from Africa.  Be still my heart.  The simple lines and the black stones create a modern look.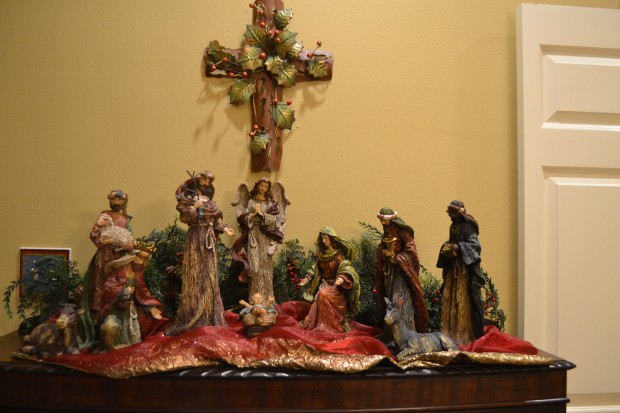 This nativity of the Holy Family is fantastic.  It is ornate and very well made.  (As a side note – It amazes me when I see Baby Jesus with blond hair.)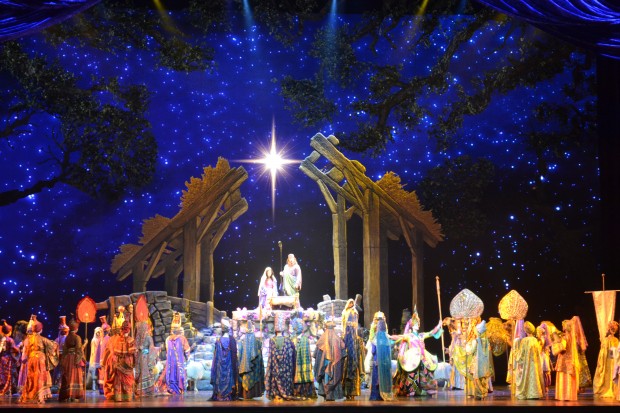 During the past week, I have seen many wonderful nativity scenes.  The performance during the Christmas Spectacular at Radio City Music Hall was a sight to behold.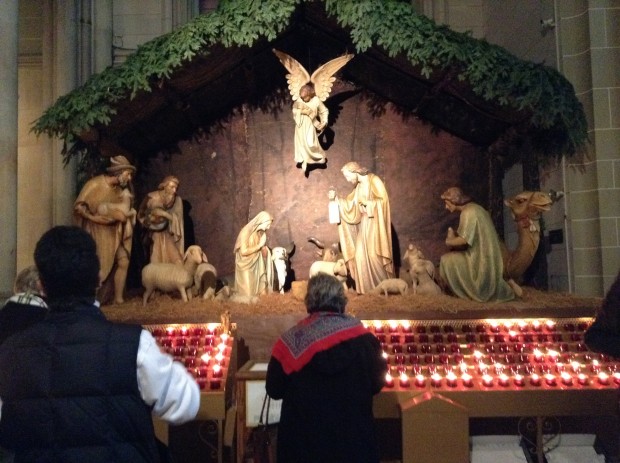 At Saint Patrick's Cathedral in New York City, they had this beautiful large creche.  I love that there is a dog honoring Baby Jesus.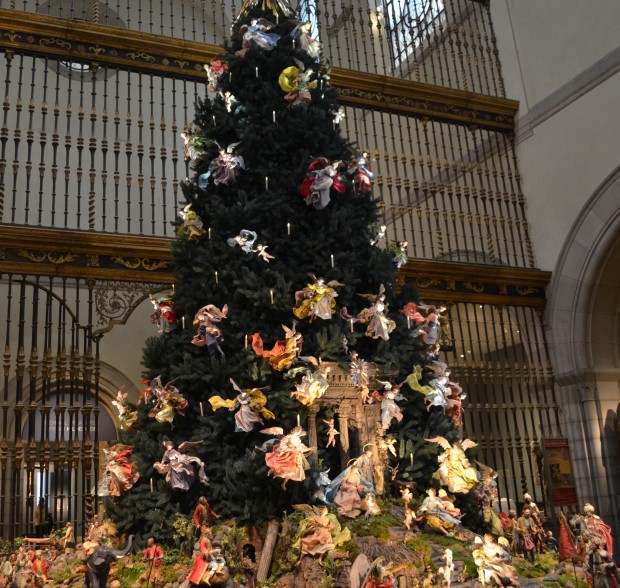 A Christmas tree with a display of 18th century Neapolitan Baroque creche figures is a yuletide tradition at the Metropolitan Museum of Art in New York City.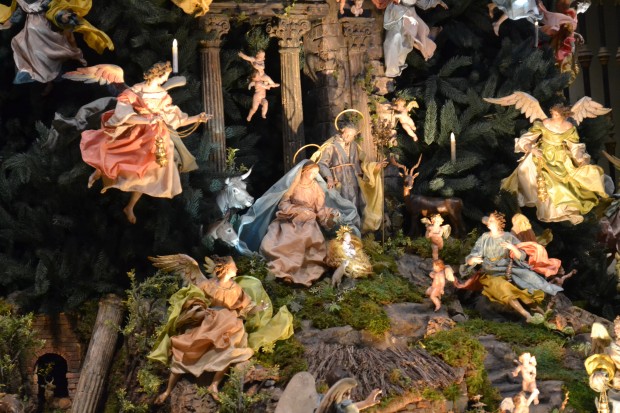 A heavenly host of angels and cherubs filled the limbs of a 20 foot blue spruce Christmas tree, and the nativity set is at the base of the tree.  I could just imagine the angels singing – "Glory to God in the Highest."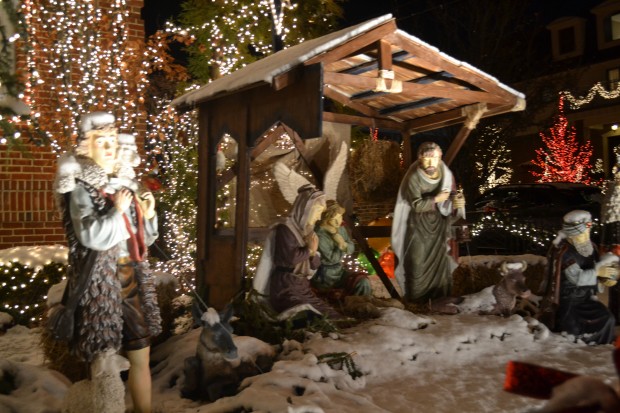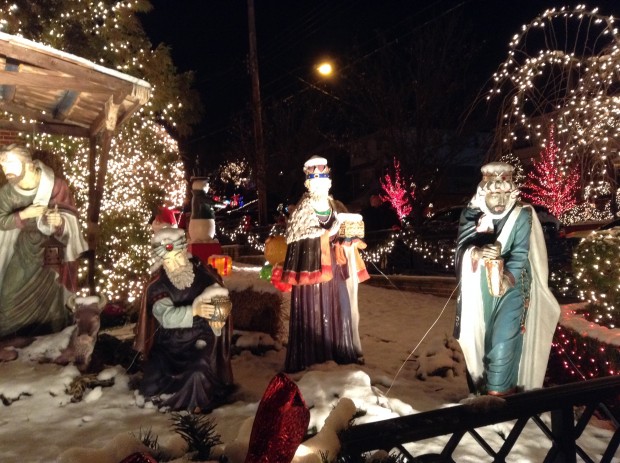 While visiting the Dyker Lights in Brooklyn, one home had an especially beautiful nativity in their front yard.  This is an Italian neighborhood, and many of the yards had creches.  Baby Jesus is not in the grouping until Christmas.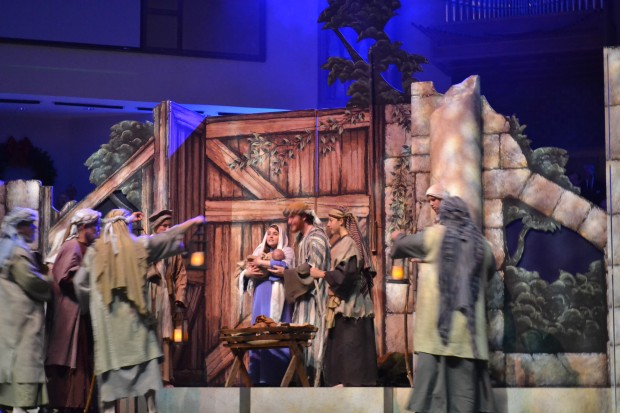 Seeing and hearing the story of our Savior's birth and life is a blessing.  This was the scene at First Baptist Church Richardson during the Carols presentation.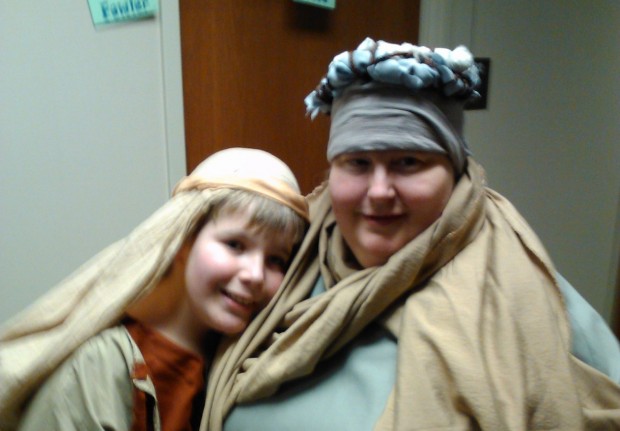 The gospel message was so clearly presented by many who gave hours and hours of their time and energy.  Hot Rod and his Mother Mikel were villagers.  A big shout out to the choir and cast for a job more than well done.
The miraculous story of our Lord's birth is a story that never grows old.   I love seeing all the different nativities that tell this story –  "Oh, come let us adore Him".
Blessings to you and yours,
Thank you Linda for letting me share your nativities.  What a blessing.
I almost hate to include this, but….  Number One Son sent me this terrible nativity set to include in this post.  Maybe it will make you laugh or cringe.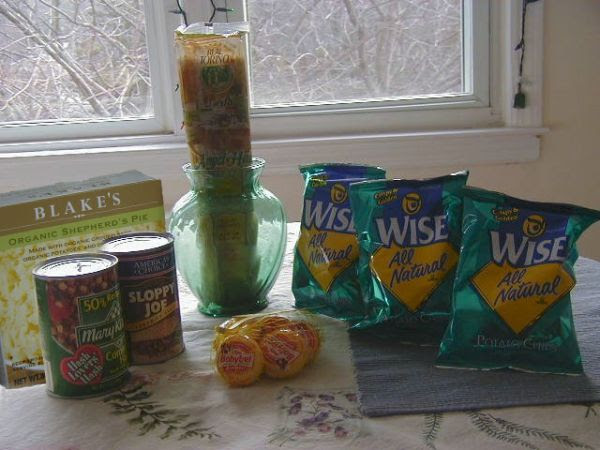 (Photo David Lober)
I will get you started.  On the right are three "Wise Men."    Can you figure out the rest?  Click HERE to see other nativity sets that have been deemed the 50 Worst and Weirdest Nativity Sets at whyismarko by Mark Oestreicher.
Please forgive me.