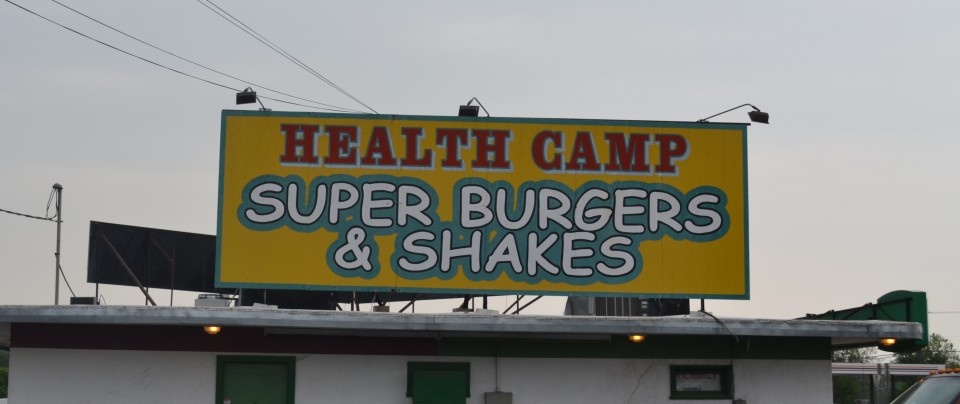 Things are not always what they appear to be.  This is the case of a burger dive in Waco, Texas inappropriately named Health Camp.  It is a burger joint that serves greasy grilled hamburgers, fries, onion rings, tater tots (yea!), and a wide assortment of malts and milkshakes.  (I thought I would be going to some hippy haven.  On second thought, in Waco?  I don't think so.)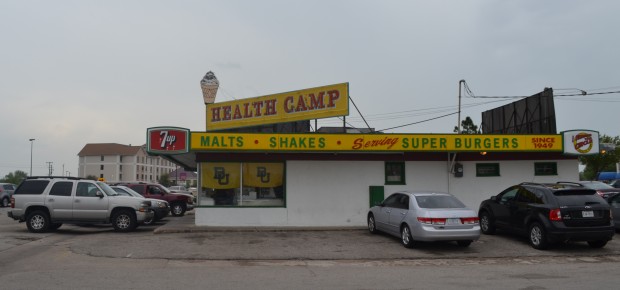 While Googling the internet for best places to eat in Waco, I had seen Health Camp listed.  When I read about it, I was amazed and knew this was a place to try..
Restaurant History (From their website.)
Way Back in 1948, just three years after World War II, a young Jack Schaevitz built a mobile canteen to serve ice cream and burgers to military personnel at the Connally Air Force Base in Waco, Texas.
Jack's cart was such a hit, that a year later in 1949, he opened the Health Camp located on the Waco Traffic Circle.
The late Mr. Schaevitz was a pioneer in the early fast food industry, and his restaurant continues today offering the finest frozen custard, ice cream and burgers.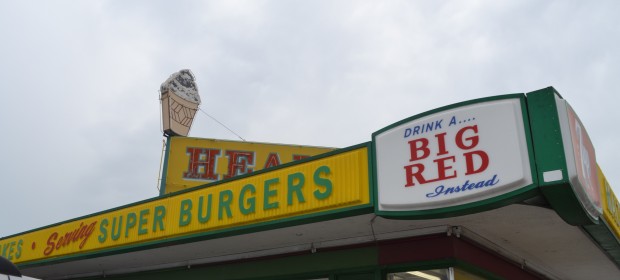 It was almost 2:00 on a Sunday afternoon and the parking lot was full – always a good sign.  It has been many a blue moon since I have seen Big Red advertised on a building.  From outside the restaurant, we could smell the burgers grilling.  Yummy!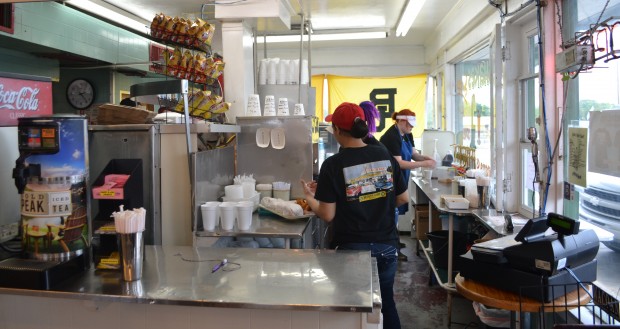 The building is small, and it is amazing how these girls handle the crowds.

The menu board listed the basic burger/cheeseburger options, sandwiches, fries, onion rings, and tater tots.  On the left was the extensive choices of shakes, malts, and other soda fountain offerings.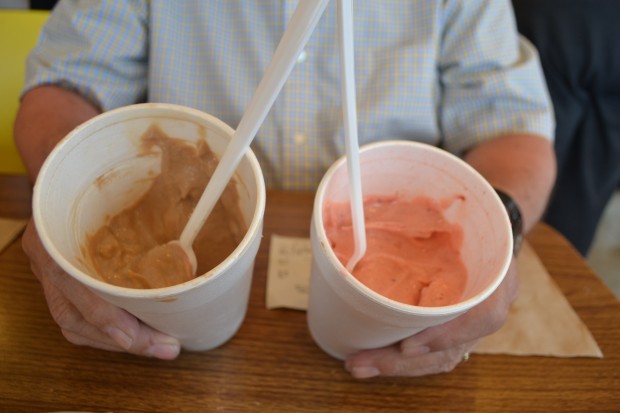 Almost forgot to take a picture of the yummy shakes. (We only ordered the strawberry, but somehow got a chocolate shake also.)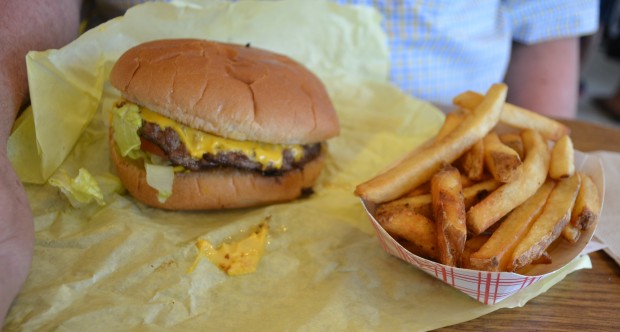 This was a delicious old fashioned burger and fries.
It had been a while since I had had tater tots, and I enjoyed the change. (I think Sonic sells tater tots.)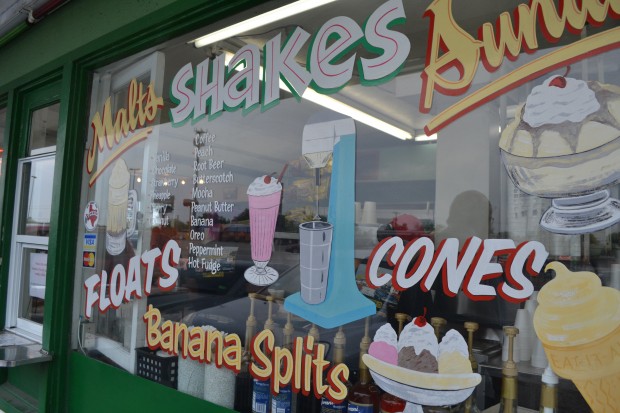 If you are driving the dreaded I35 through Waco and need a nostalgic fix, stop at Health Camp .  It is at the Waco Traffic Circle.  You will enjoy the classic old fashioned burger joint that serves burgers, shakes, and malts.
Blessings to you and yours,
The name of this burger joint – Health Camp – makes me laugh.