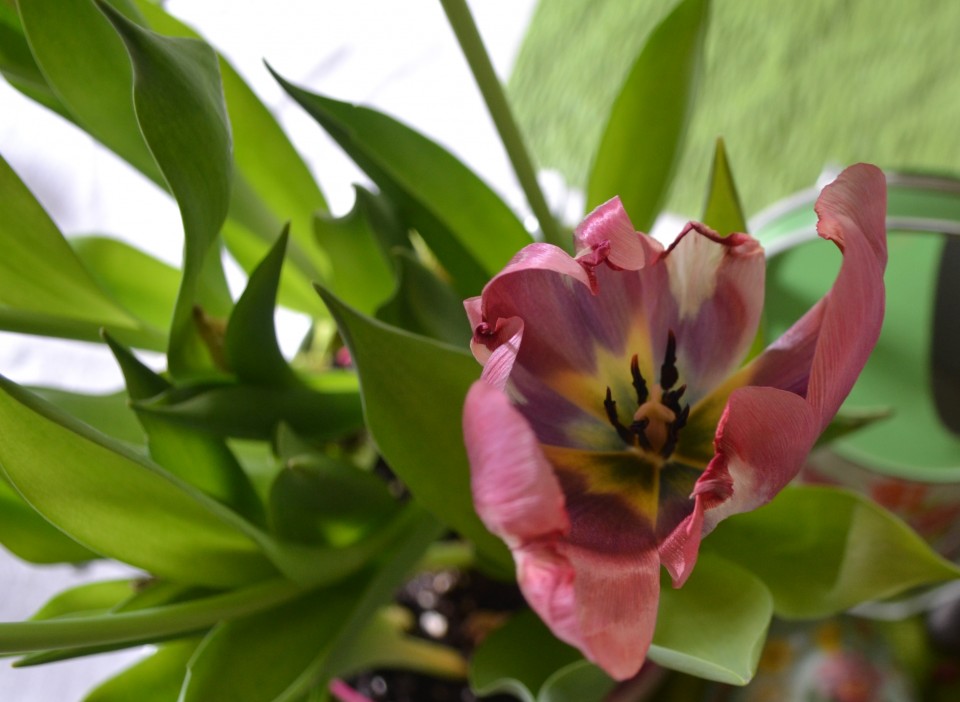 For the Easter table, I bought tulips at Krogers.  Honestly, I was surprised to find them late on the Saturday night before Easter, but there they were in all their glory, and I thought them beautiful.
On Easter Sunday, the gorgeous blooms created a cheerful table, but shortly thereafter, the blooms began to droop.  Maybe you think me strange, but I loved the fading tulips.  They reminded me of a still-life painting.  I snapped these pictures for my own enjoyment.  Then I thought I might share.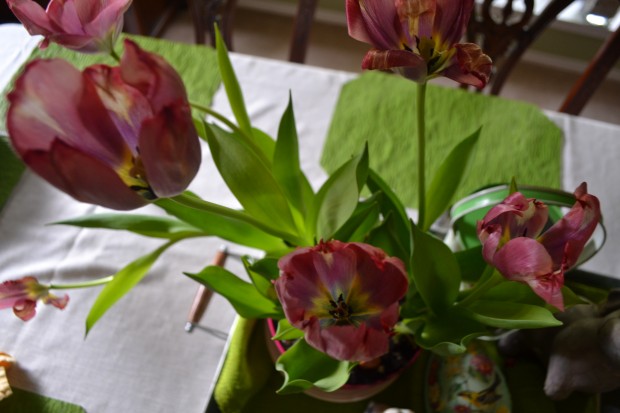 The red tulips began turning a darker shade of crimson.  You could see the pretty yellow and black centers.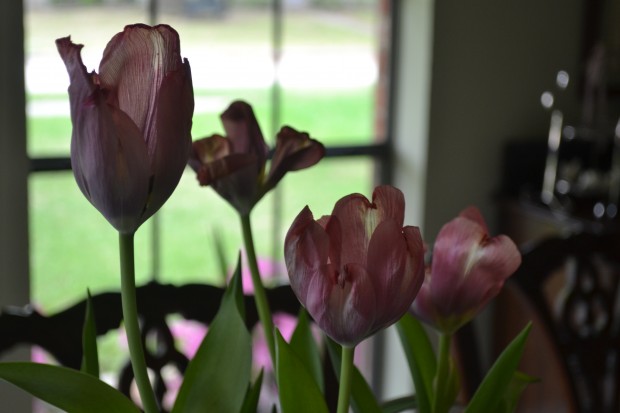 The edges of each petal began to curl.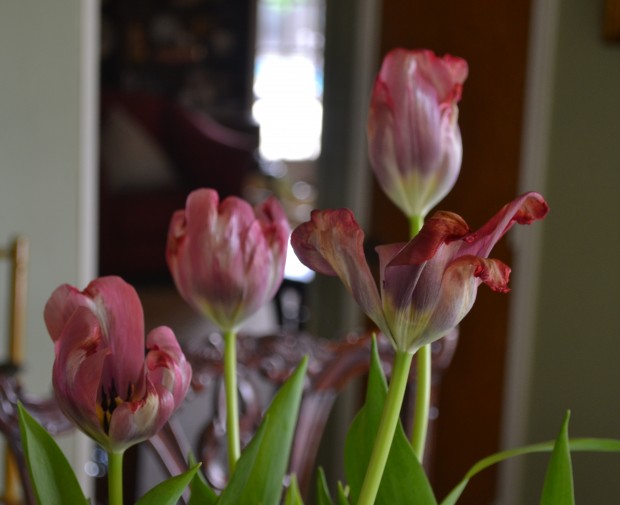 Then the bases of the petals began fading.  They were beautiful.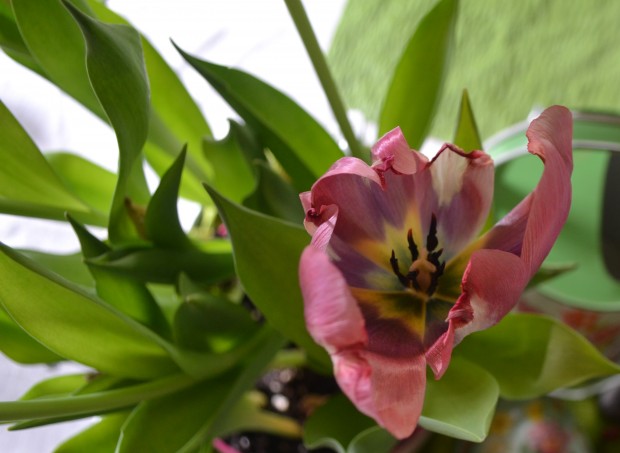 The color variations amazed me.  It was almost like a rainbow.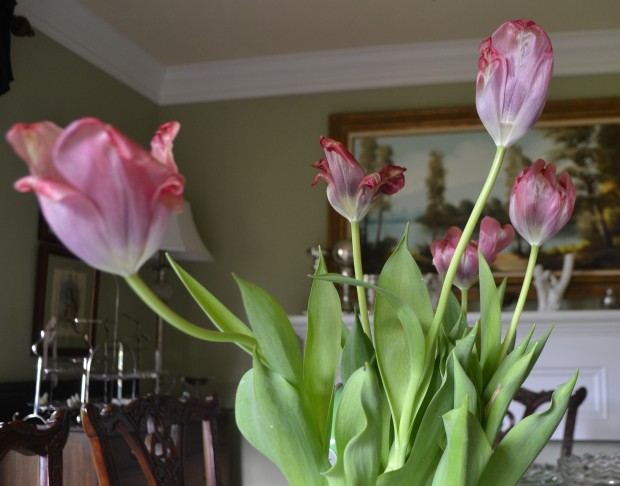 The stems curved gracefully.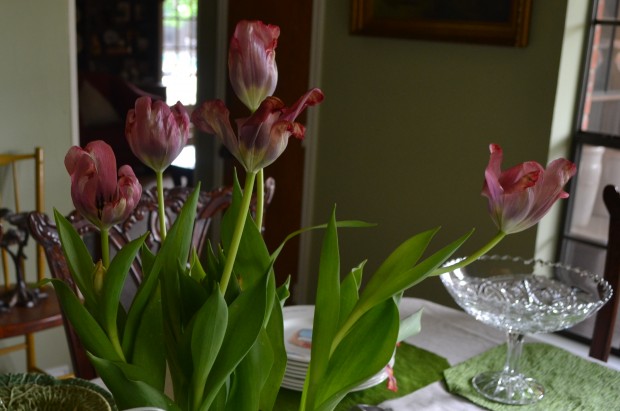 I didn't want to move the tulips because I knew the petals would fall, and I liked seeing the beauty of the fading tulips.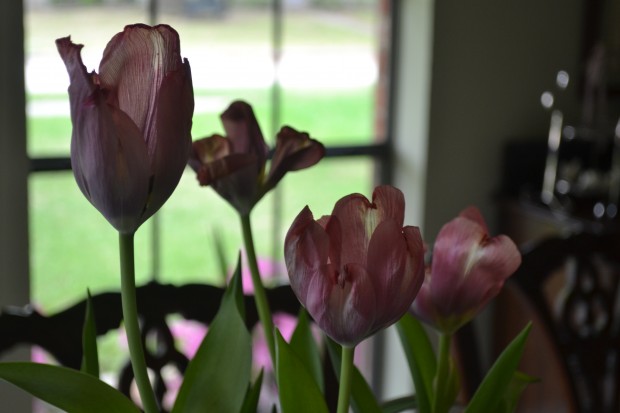 Blessings to you and yours,
While enjoying the fading tulips, I could not help but think of Isaiah 40:8
Isaiah 40:8
The grass withers, the flower fades, But the word of our God stands forever.
What a wonderful promise.