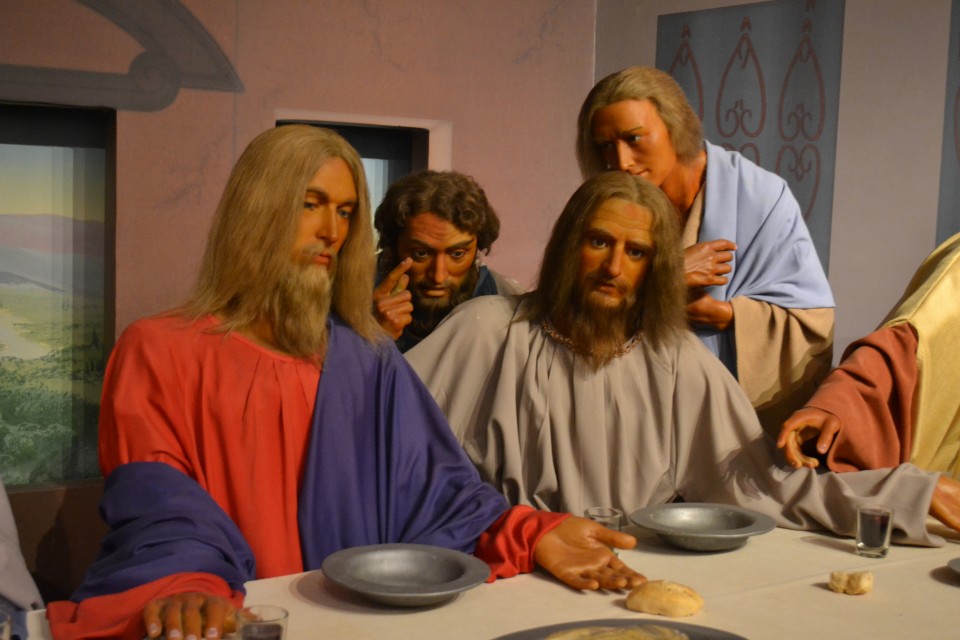 While on a tour of Fort Worth, Texas with the Allen Retired Teachers, our guide, Rose-Mary Rumbley, mentioned that no trip to Fort Worth would be complete without a visit to a museum.  Fort Worth is certainly known for their wonderful museums.  Major problem – We were there on a Monday, and the museums are closed on Mondays.  We were not to despair.  Rose-Mary knew people at the Christian Arts Museum, and they opened especially for us.  Never heard of the Christian Arts Museum?  Join the crowd.  We were shocked and pleasantly surprised.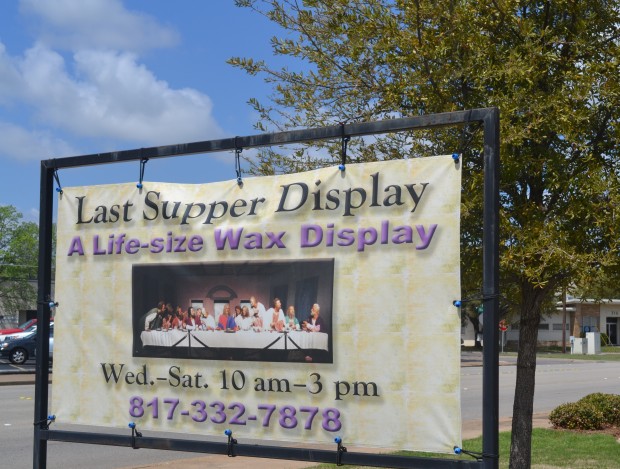 This little museum has one primary purpose – It is the home of a life-size wax display of Leonardo Di'Vinci's Last Supper.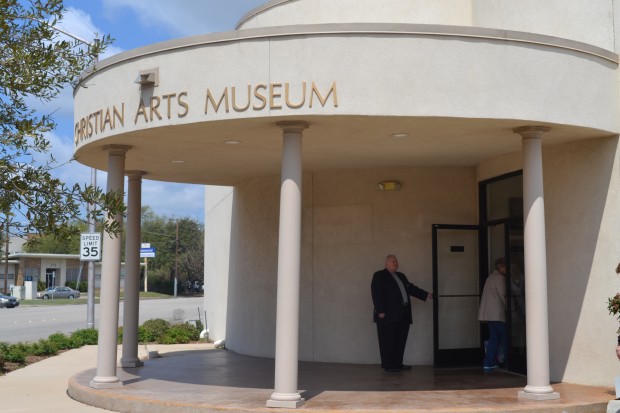 The backstory is a little convoluted, but basically in the 1920's, artist Katherine Stubergh created the first of five life-size replicas of the Last Supper.  In the 1950's, the Fort Worth oil tycoon William Fleming commissioned the 80 year old artist and her daughter to create one of the wax sculptures as a "gift to all Christians".   In 1956 it was first displayed in Fort Worth and continued to be on display at various Fort Worth locations until 1997.  At that time, all of the figures were packed away awaiting a permanent home.  In 2004, the Christian Arts Commission was formed with the intent of finding a home for this inspiring work of art.  The Central Christian Church – Disciples of Christ heard about the situation.  They offered free land that was near the Fort Worth Arts District.  Then an award winning architect Ken Schaumburg offered his services for free.  (Throughout all of this, the commission could not help but feel God's hand.  It truly was a miracle.)  Finally in 2009 the Last Supper was restored and had a permanent home.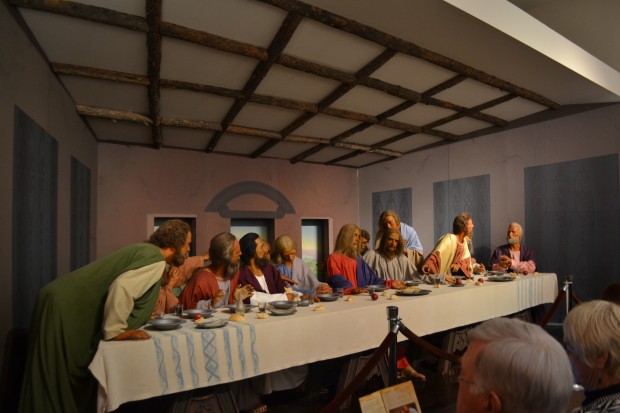 Walking into the dark room is like experiencing  a moment in time.  A narration guides visitors and identifies each disciple.  The calm blond haired Jesus (The artist thought blond hair made him look more divine.) has just told his disciples that one of them will betray him.  Chaos has erupted around the table.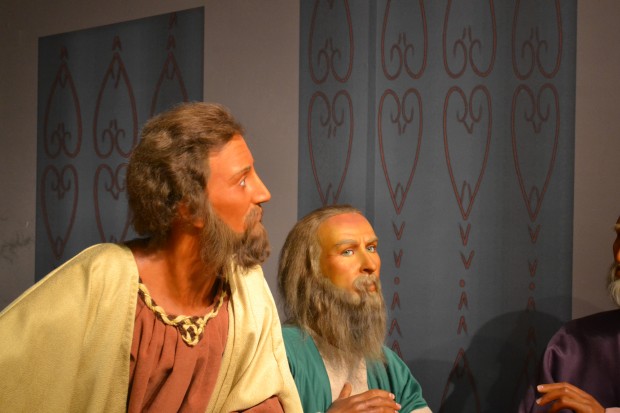 The disciples are shocked and you can sense their bewilderment.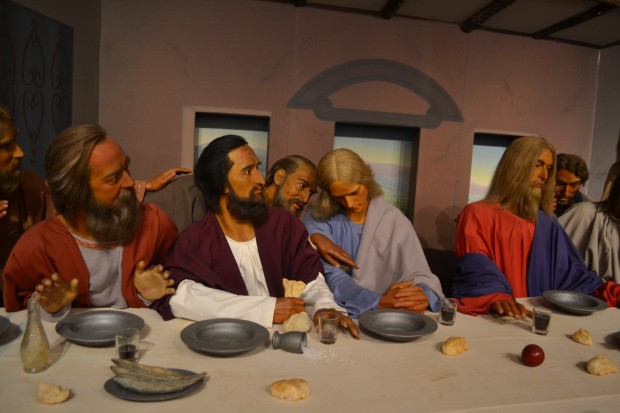 Judas with the bag of money must have been nervous because he knocked over the salt.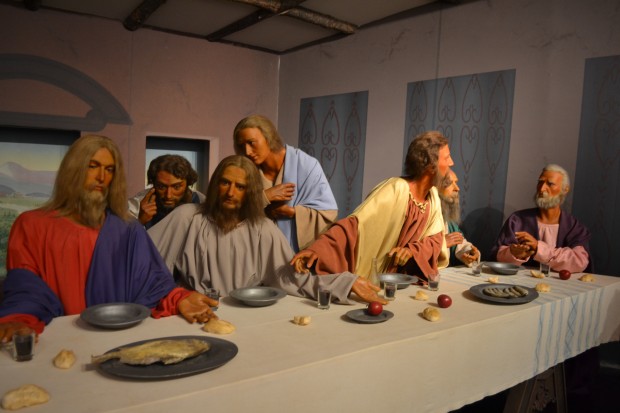 John in blue is young and does not yet have a beard.  The details are accurate to the original painting.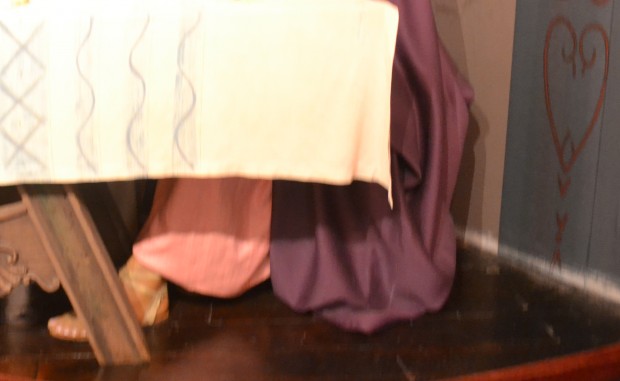 Even the feet and sandals are sculpted of wax.
There are a few other small exhibits in the museum such as a replica of the Arc of the Covenant and a wall of hand forged crosses, but this life-size wax sculpture of the Last Supper is the museums' s centerpiece.  It truly is "a gift to Christians", and it is worth seeing.
Blessings to you and yours,