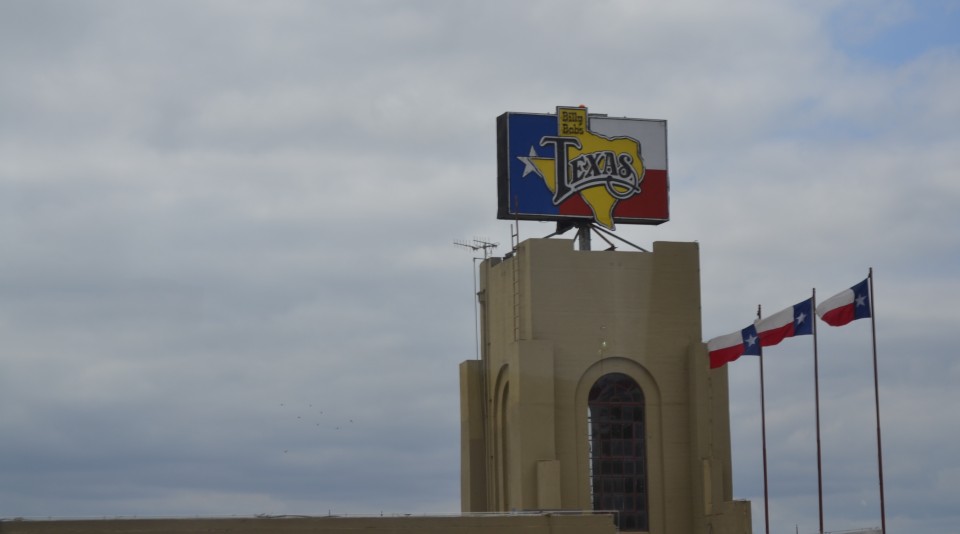 Where the West Begins -Fort Worth, Texas.  This interesting city is an unusual mixture of cowboys and culture.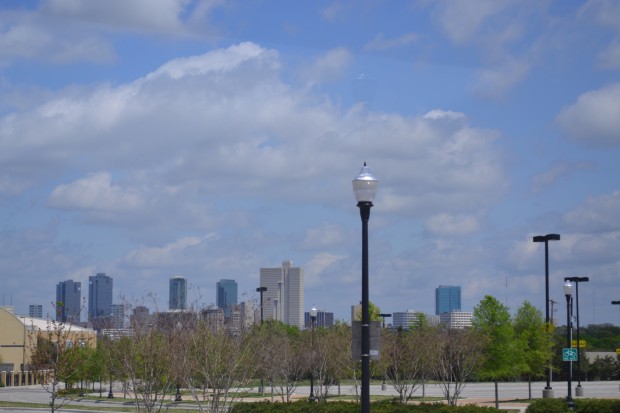 The tour of Fort Worth with Rose-Mary Rumbley and the Allen Retired Teachers Association was enjoyable and informative.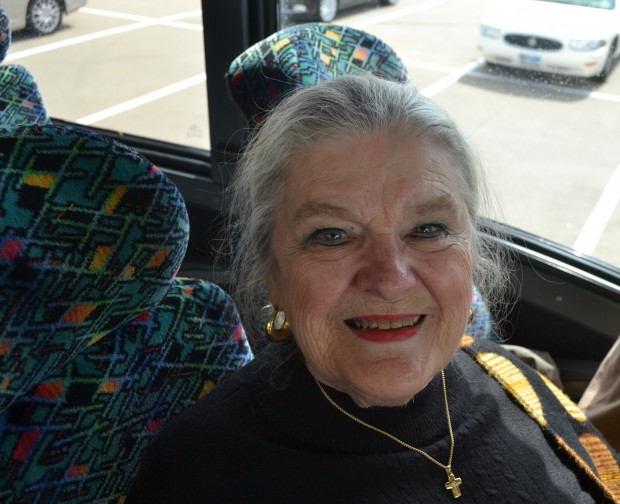 If you ever get an opportunity to take a tour with Rose-Mary, do!  She is funny and has stories to tell.  Granted, she has more stories of Dallas than Fort Worth, but it is still worth the journey.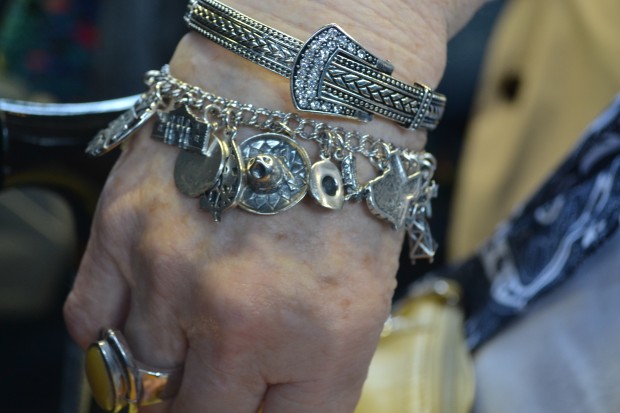 Friend BB was prepared for our tour, and she wore her Texas bracelets.  So cute!  (I just had to share this.)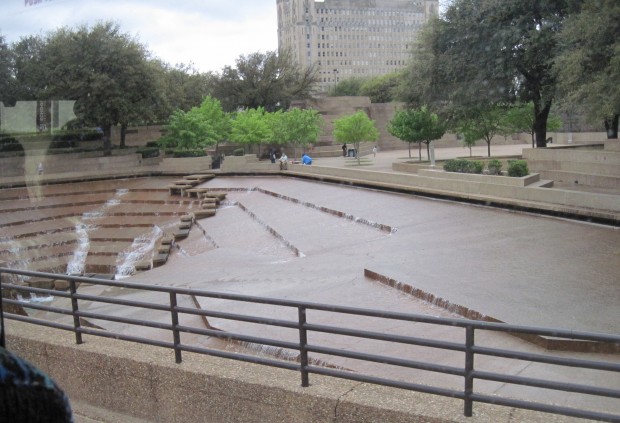 It has been a while since our tour ( I have slept since then), but I did want to share some highlights.  The Fort Worth Water Gardens are high on the list of things to see. (Also, so sorry to keep giving you disclaimers, BUT you need to know that the pictures were taken on a moving bus with dirty windows.  I knew you would like to know that.)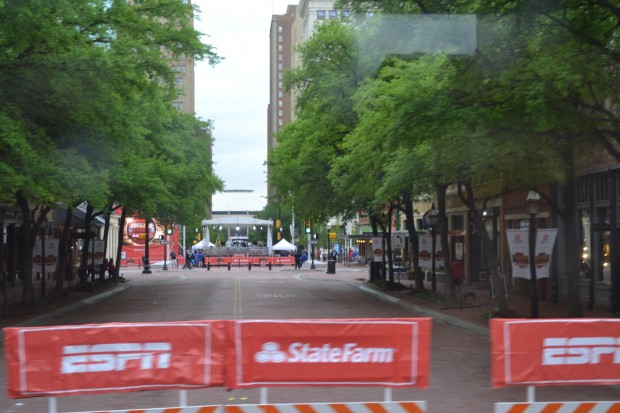 Sundance Square provides 35 blocks of fantastic shopping.  It was blocked off on this day due to ????.  Somewhere I read that it is considered one of the 10 Best Shopping Areas in the nation.  Pretty impressive.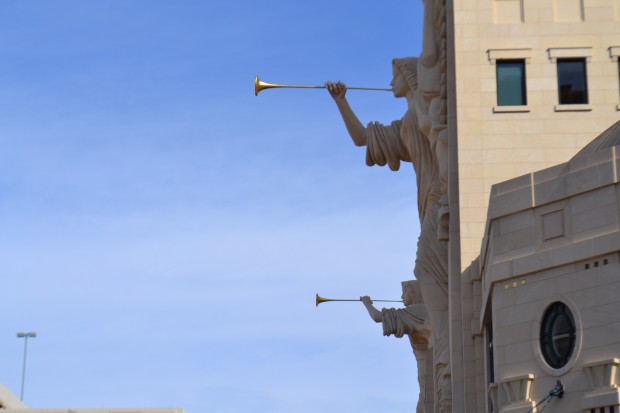 Bass Performance Hall is also in this area.  The beautiful angels on the front of the building are a sight to behold.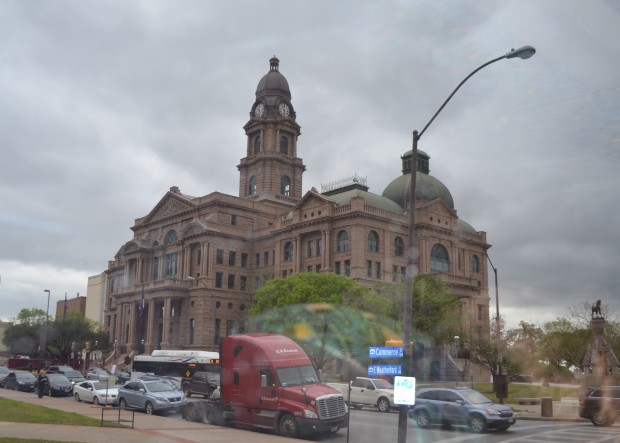 The historic Fort Worth Courthouse is being redone, but on this day when the Final Four and Racing fans (and the TV cameras) were in town, the scaffolding was nowhere to be seen. (I heard that on the 10 o'clock news.)  There are many more historic building downtown to view and visit.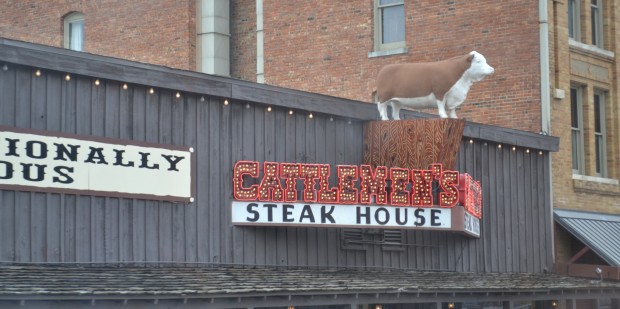 Eating steak in Fort Worth is a good thing.  There are plenty of steakhouses from which to choose.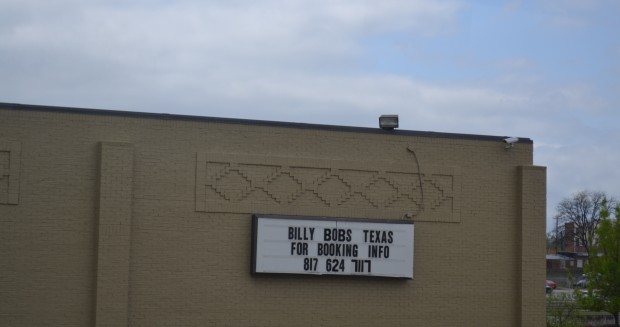 Going to Billy Bob's Texas is on my "Want to Do List."  I would love to hear Willie Nelson at Billy Bob's.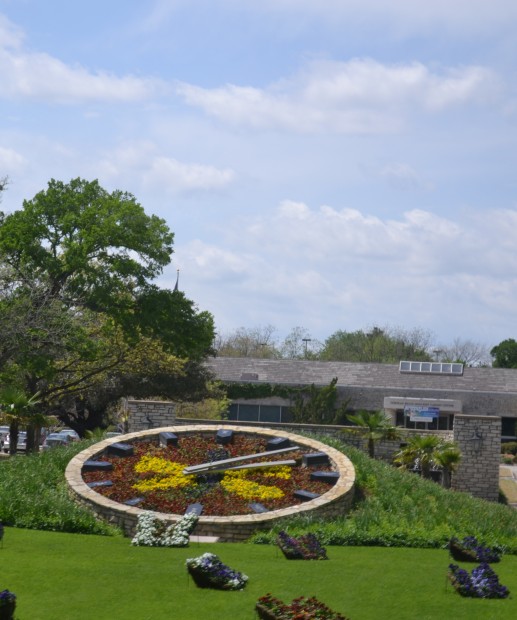 Near the Cultural Arts District with its famous museums (the Kimbell Art Museum and the Amon Carter Museum),  is the Fort Worth Botanical Gardens, the Fort Worth Zoo, and the Log Cabin Village.  All of these are worth visiting.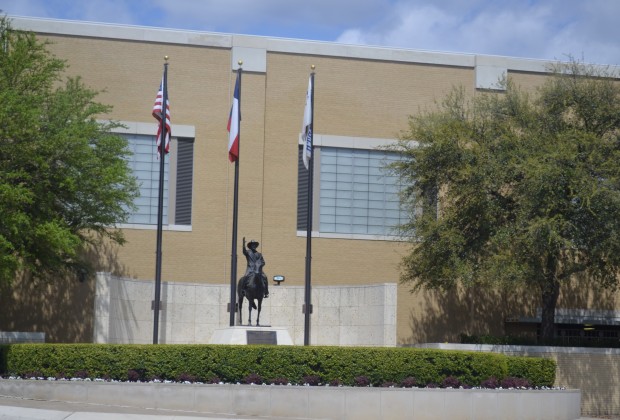 The legendary Fort Worth Stock Show is also a must see for a true western experience.  It is held the last part of January to the first week in February each year.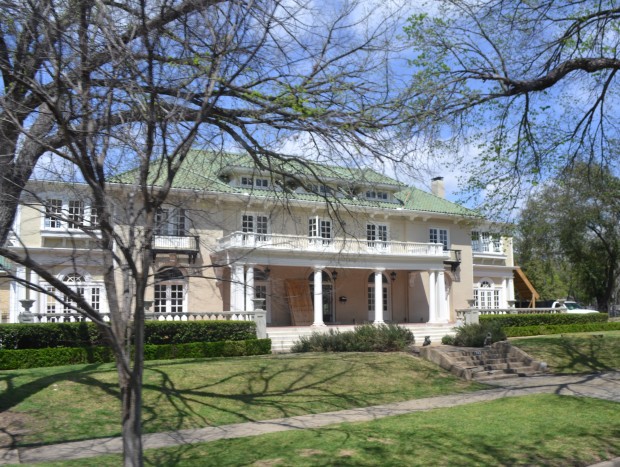 Rose-Mary took us along streets with beautiful historic homes.  I did not know these existed.  The one street name I remember was Elizabeth Boulevard.
I know I have omitted your favorite thing to to in Fort Worth.  Let me know your favorites, and I will share.
We had an enjoyable day.  Rose-Mary's lively commentary taught me a few new things.  I do want to return to Fort Worth to give some of these places a closer look.
Blessings to you and yours,