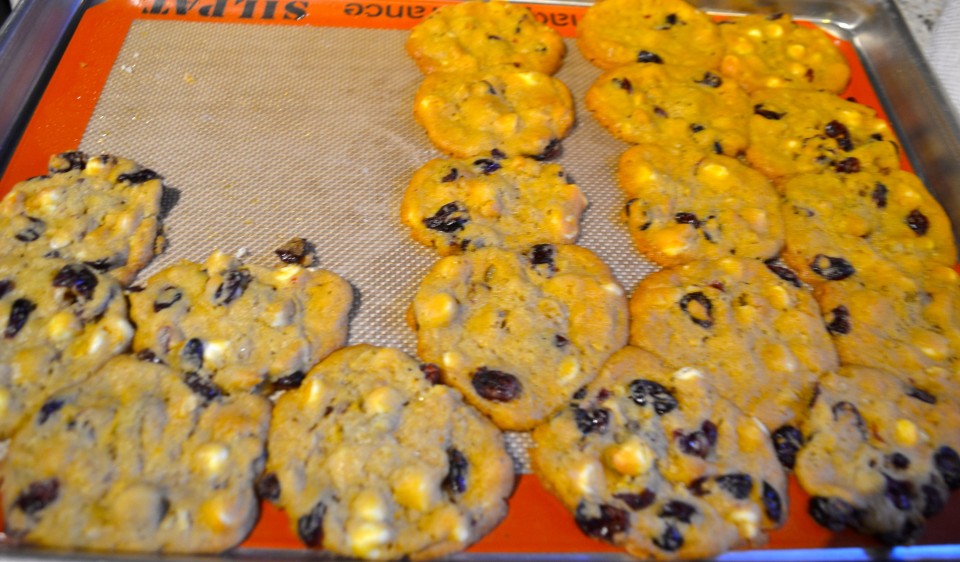 What a mouthful for a title – White Chocolate Macadamia Nut Cranberry Orange Cookies – Wow!  Many of you already have this EASY recipe that begins with cookie dough that you buy at the grocery store.  But just in case you do not know about this delicious cookie, I thought you should.
Dear friend Marge first shared this cookie recipe with me many moons ago.  I could not believe how delicious these cookies were and that they began with store bought cookie dough.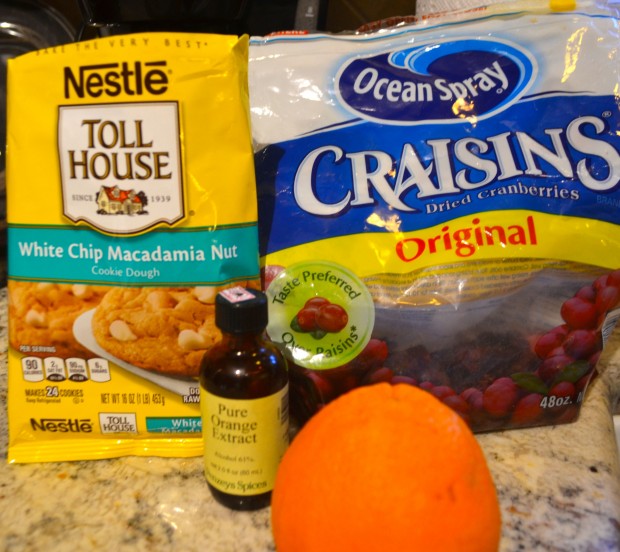 The ingredients are simple.  White Chip Macadamia Nut Cookie Dough from the refrigerated section in your supermarket, dried cranberries, an orange to zest, and orange extract.  The addition of the orange zest and orange extract freshen the taste of these cookies.  You will need about heaping tablespoon of orange zest from the orange.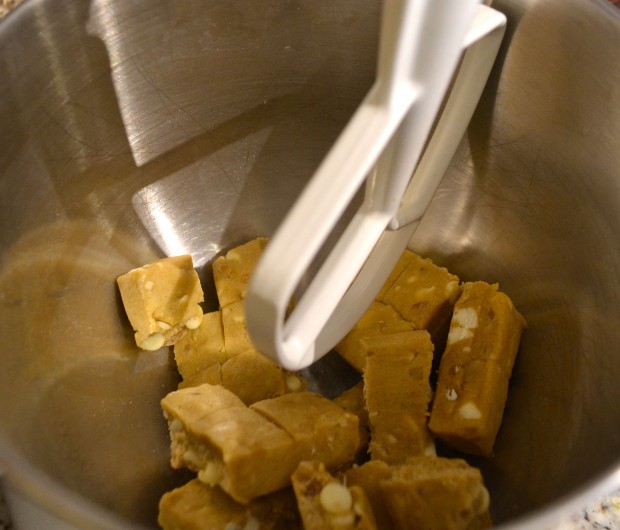 Break the dough into pieces and put it into a mixer in order to blend the ingredients well. (I do believe you could do this by hand.)  Blend to combine and then add the cranberries, orange zest and orange extract.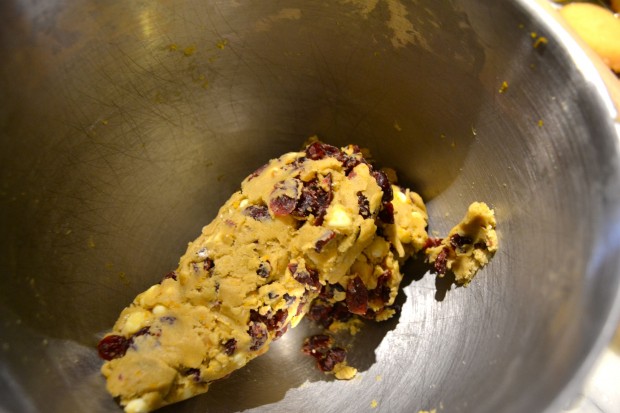 That is it.  See the gorgeous cranberries, and if you could smell this, you would love the orange fragrance.  I used my cookie scoop to make about 24 yummy cookies.

Place in the oven and bake.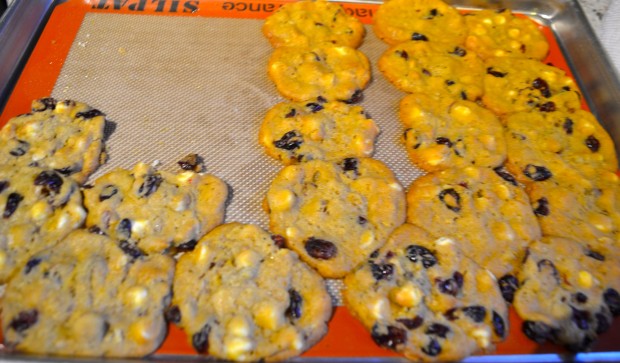 When baked, do not be surprised if several of the cookies are missing from the cookie sheet before they are cooled.  Ever-Lovin' was pleasantly surprised that they were not chocolate chip.  He liked them.  He loved them.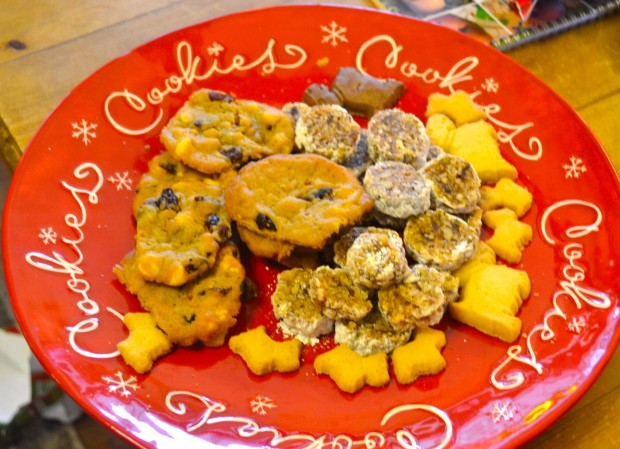 These cookies are so tasty with the cranberries and orange flavoring.  They are a great addition to a cookie tray, and no one has to know how easy they are.
Blessings to you and yours,
For the printable recipe, click on the title of this post or go to lanabird.com.  The print button is under the share button.
White Chocolate Macadamia Nut Cranberry Orange Cookies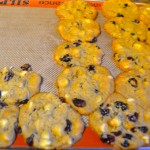 By Lana Published: December 30, 2014
Yield:

24 cookies

Prep:

10 mins
This simple delicious recipe begins with refrigerated cookie dough. The addition of cranberries and orange zest make them beyond delicious.
Ingredients
Instructions
Preheat oven to 375F degrees.
Zest the orange This gives these cookies a fresh taste.
Mix together cookie dough, cranberries, orange zest, and orange extract. I used my mixer, but you could do this by hand. Be sure the ingredients are well combined.
Scoop onto cookie sheet.
Bake in a preheated 375F degree oven for about 10 minutes until light golden brown.
Enjoy! Good anytime. Not just at Christmas.