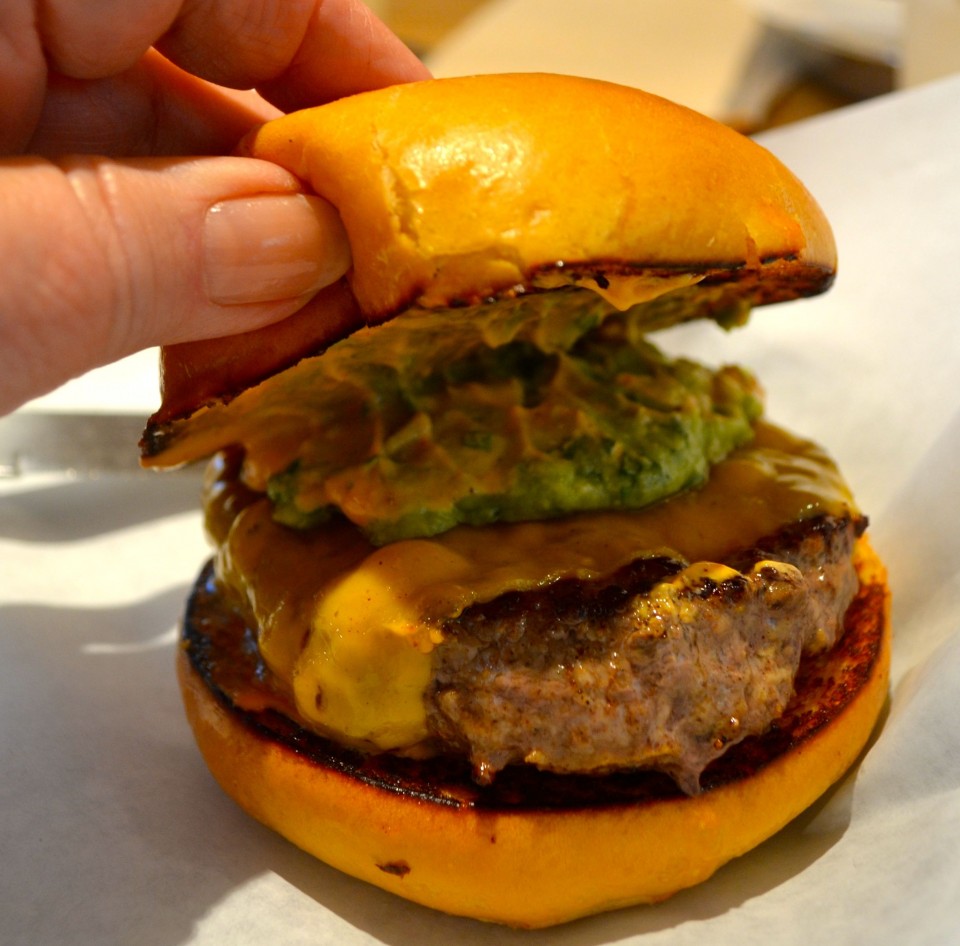 I love recommendations – and it is something to get a recommendation from down south Houston way.
Ever-Lovin's sister Cathy is a regular reader of Lanabird. (Thank you very much!) She wrote to comment that she enjoyed the blog about Off-Site Kitchen, and… she had a recommendation for us.  Thank you!
"We stumbled on a place last Saturday in the Woodlands (field trip across Houston to pick up some chairs that I am redoing for my dining room) called Grub. It is a burger bar. Burgers were very good. Meat was hand done fresh all day. Buns are baked fresh hourly. Their shakes are hand spun and have really interesting names. Charley had the "worms and dirt" – crushed Oreos, vanilla ice cream, and gummy worms garnish. Caitlyn and I shared the "kitchen sink" – vanilla ice cream with chocolate chips, pretzels, potato chips, caramel, coffee grounds, peanut butter, salt, and butterscotch sauce. Awesome! They also do an apple pie shake -crust and all. And have adult versions -dirty kitchen sink adds chocolate vodka.We saw that there is one on Greenville Ave. They started in College Station (but we didn't hold that against them.)" Cathy is a UT graduate.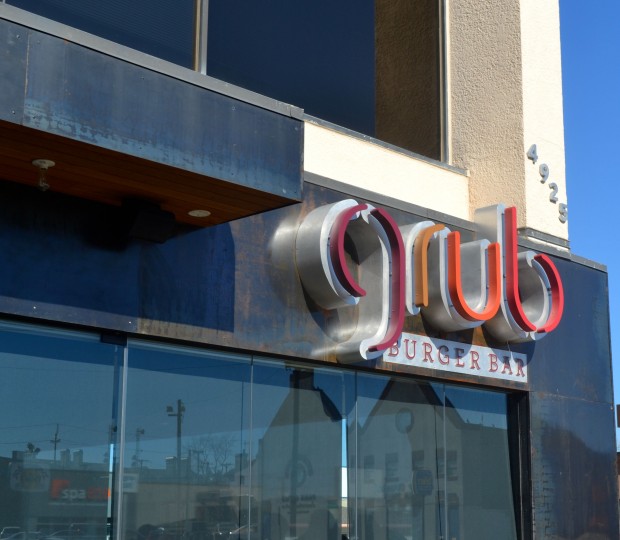 We could not wait to give Grub Burger Bar a try since 4825 Upper Greenville is almost in our neck of the woods.  After Hot Rod's basketball game, we set our site on finding Grub.  For us, it was a little difficult to find.  It is on the ground floor of a bank high-rise building.  There was plenty of parking on this Saturday afternoon.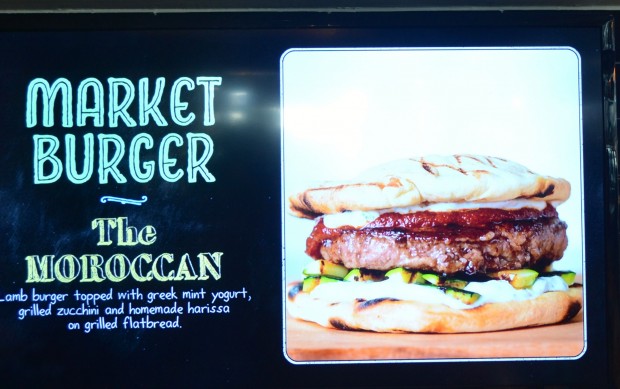 Grub Burger Bar serves fancy burgers.  The Moroccan can give you an idea.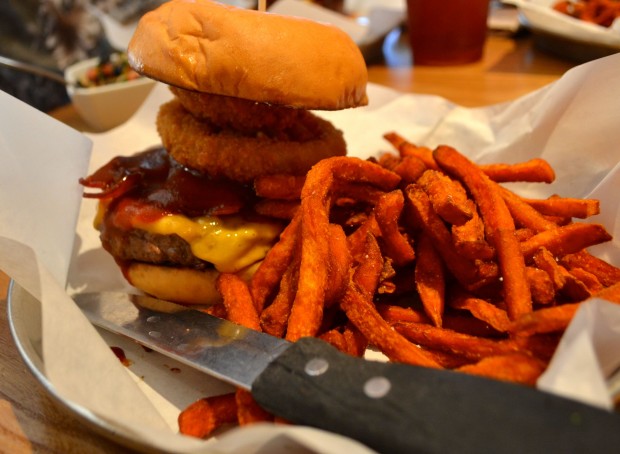 Look at this monster burger.  It is called Lockhart Legend – applewood bacon, Cheddar cheese, house made Dr. Pepper BBQ sauce, dill pickles and hand battered onion rings.  Ever-Lovin' really liked it.  The sweet potato fries were some of the best I have ever had.
I ordered the Guacapotle – Cheddar cheese, chipotle aioli, and guacamole.  Very tasty.  The bus are also toasted, and I like that!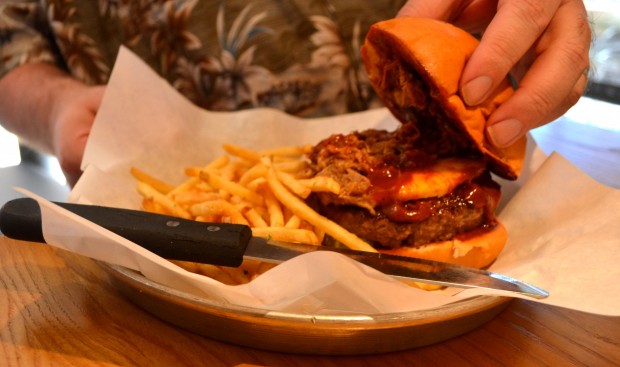 This is Number One Son's version of the Texas Luau – pulled pork, grilled pineapple, pickles instead of grilled jalepenos, Teriyaki and BBQ sauce.  Yummy!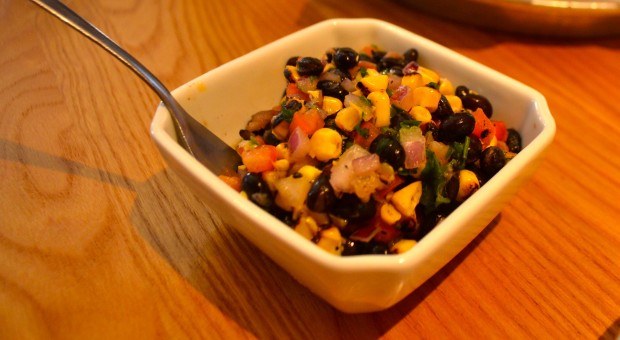 For a side he got the black bean and charred corn medley.  This was a hit!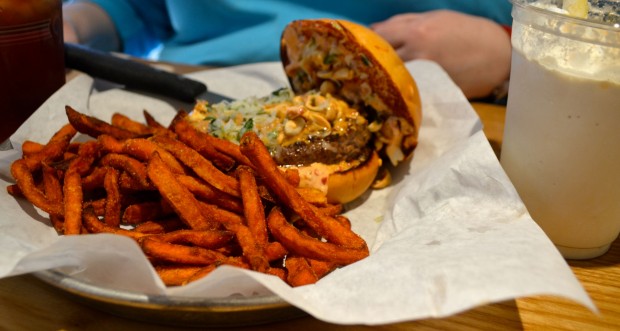 Perhaps Mikel's burger was the most exotic – Thai Peanut.  It has peanut butter, roasted peanuts, cilantro lime coconut flakes and Sambal mayo. Mikel was very pleased with her choice.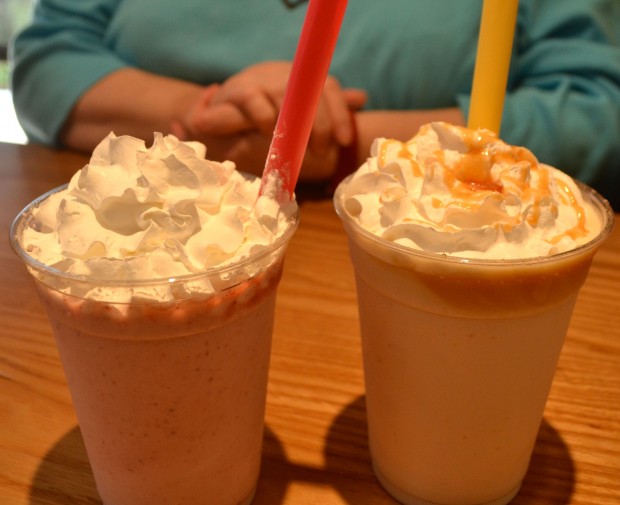 We also ordered the delicious shakes, but we weren't as adventuresome as Cathy's group.  Ours was the strawberry, and Mikel's and Hot Rod got the salted caramel.  I like the big straws.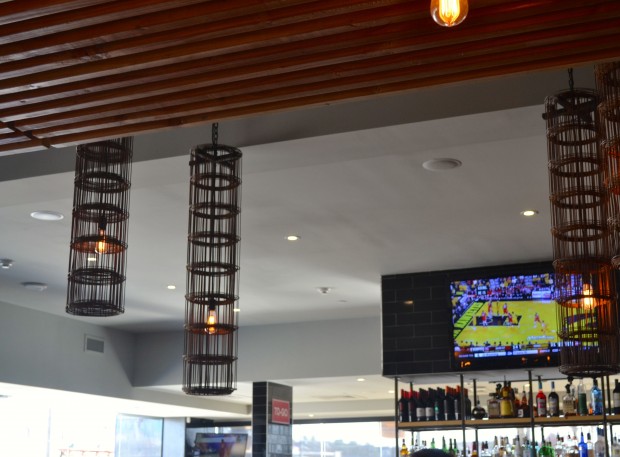 Wire caged lighting fixtures are unusual and attractive.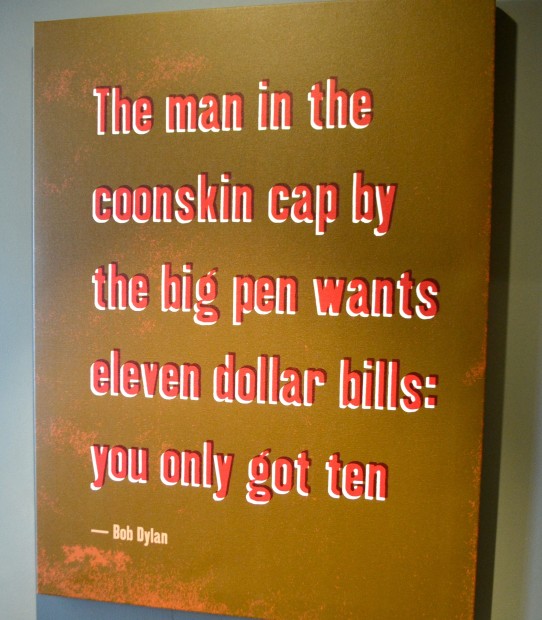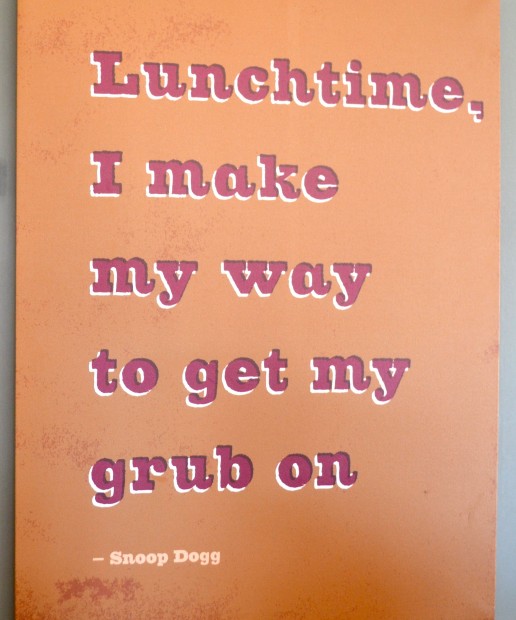 Cool signs adorn the walls.  Get your grub on, and visit Grub Burger Bar.  It is a fun experience.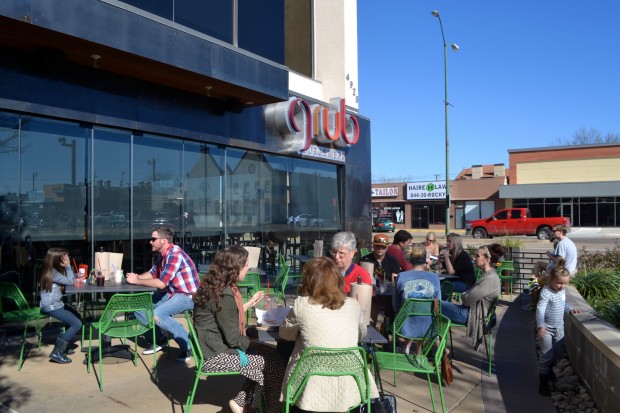 Grub was busy the entire time we were there, and we saw several people ordering for take-out.  I think that speaks well for Grub.  Thank you Cathy for the recommendation.  We will be back.
Blessings to you and yours,
I promise.  We are coming to see your painted furniture.