Happy Valentine's Day!
On this day, I cannot help but think of some of the Bible verses that speak of love and how we are to love one another.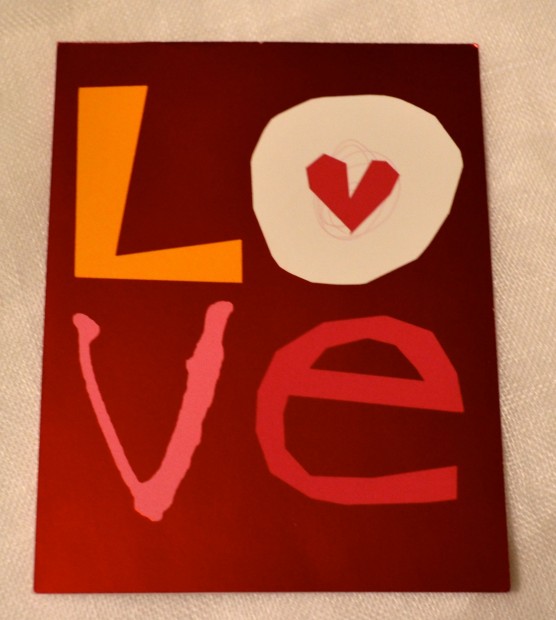 I would have loved to have heard John say, "Little children, love one another."  or Beloved, love one another.  He repeated these phrases often – must be important.
The famous love chapter in 1 Corinthians 13 was used in our wedding, and would imagine it was the verses read in many of your ceremonies.
13 If I speak in the tongues of men or of angels, but do not have love, I am only a resounding gong or a clanging cymbal. 2 If I have the gift of prophecy and can fathom all mysteries and all knowledge, and if I have a faith that can move mountains, but do not have love, I am nothing. 3 If I give all I possess to the poor and give over my body to hardship that I may boast, but do not have love, I gain nothing.
4 Love is patient, love is kind. It does not envy, it does not boast, it is not proud. 5 It does not dishonor others, it is not self-seeking, it is not easily angered, it keeps no record of wrongs. 6 Love does not delight in evil but rejoices with the truth. 7 It always protects, always trusts, always hopes, always perseveres.
8 Love never fails. But where there are prophecies, they will cease; where there are tongues, they will be stilled; where there is knowledge, it will pass away. 9 For we know in part and we prophesy in part, 10 but when completeness comes, what is in part disappears. 11 When I was a child, I talked like a child, I thought like a child, I reasoned like a child. When I became a man, I put the ways of childhood behind me. 12 For now we see only a reflection as in a mirror; then we shall see face to face. Now I know in part; then I shall know fully, even as I am fully known.
13 And now these three remain: faith, hope and love. But the greatest of these is love.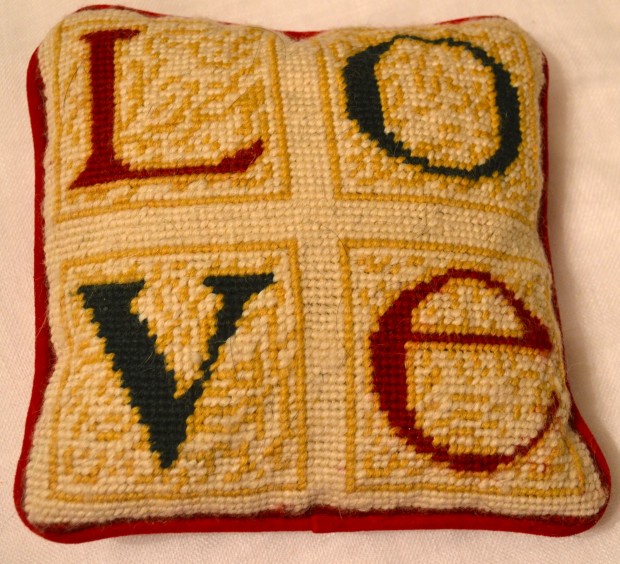 The greatest is love.
Here are a few other verses that come to mind:
1 John 4:19 –We love, because He first loved us.  
In John 13:34 Jesus says (immediately after Judas betrays him.)
34 A new commandment I give to you, that you love one another: just as I have loved you, you also are to love one another. 35 By this all people will know that you are my disciples, if you have love for one another."
People will know we are Christ's disciples if we have love for one another.  
Love is not just for our friends. Jesus commanded us to also love our enemies.  (Now this is the hard part.)
Matthew 5: 43 "You have heard that it was said, 'Love your neighbor and hate your enemy.' 44 But I tell you, love your enemies and pray for those who persecute you, 45 that you may be children of your Father in heaven. He causes his sun to rise on the evil and the good, and sends rain on the righteous and the unrighteous. 46 If you love those who love you, what reward will you get? Are not even the tax collectors doing that? 47 And if you greet only your own people, what are you doing more than others? Do not even pagans do that?
What are some of your favorite "love" verses?
Blessings to you and yours,
John 3: 16 from The Message:   "This is how much God loved the world: He gave his Son, his one and only Son. And this is why: so that no one need be destroyed; by believing in him, anyone can have a whole and lasting life.