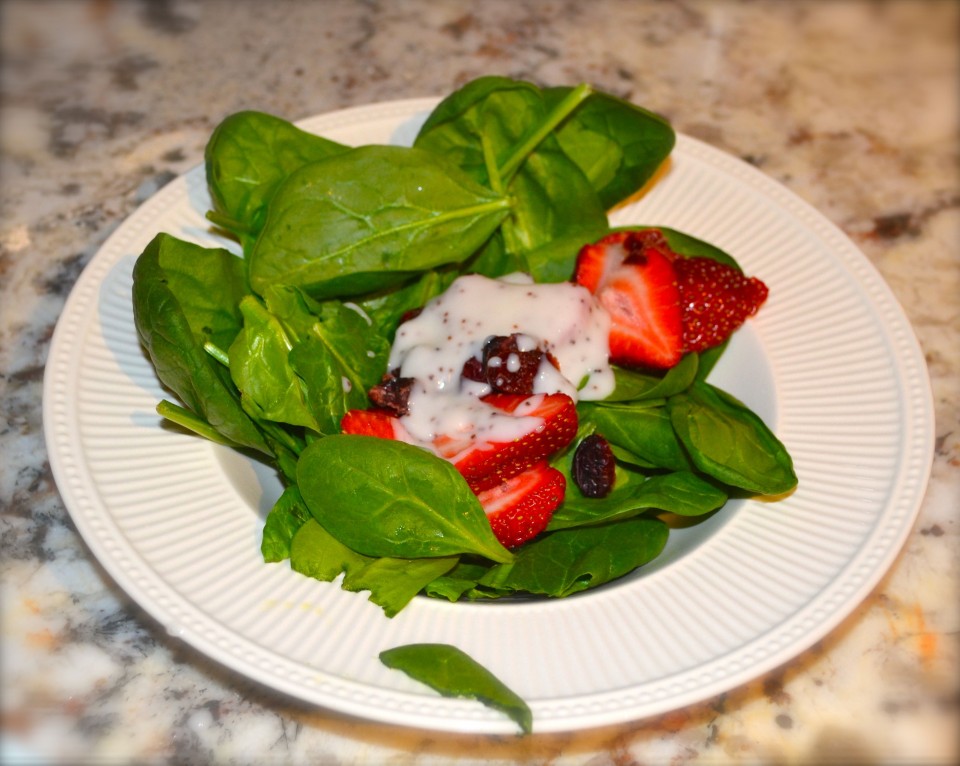 Have you tried Briannas (it does not have an apostrophe on the bottle) Poppy Seed Dressing?  I did not know about this delicious dressing, and just in case you haven't heard about it either, well…. I think you need to know.
The upside to being in the hospital is that the church ladies bring food – delicious food.  MarshaChristmas brought us a fantastic noodle casserole with a fruited garden salad.  Sweet Mother of Pearl this meal was so delicious.  We loved the noodle casserole (MarshaChristmas has graciously shared the recipe, and I will share it with you in another post), but today I want to tell you about the salad and the accompanying poppy seed dressing.
The salad contained baby mixed salad greens, strawberries, and Craisins.  It was pretty with the slices of red strawberries and Craisins on the greens.   But… Be still my heart.  What put this salad on the way-above-average level was the poppy seed dressing that MarshaChristmas brought.  I contacted her and asked if she had made the dressing.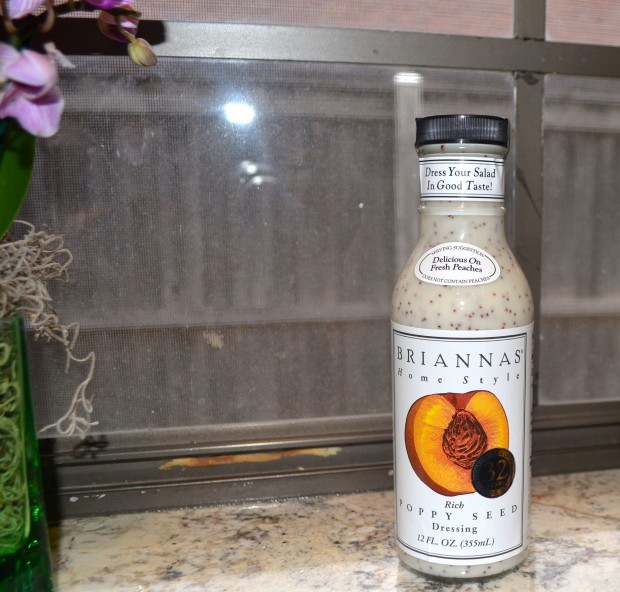 She said it was Briannas.
Hi-Ho, Hi- Ho to The Krogers I did go.  I made a special trip to the store just to buy this dressing.  It was found on the shelf with the other salad dressings.
Signage on the bottle states, "Dress Your Salad In Good Taste!"  This dressing certainly tastes good.  It is sweet but not sticky sweet.  It is rich but does not overpower the salad.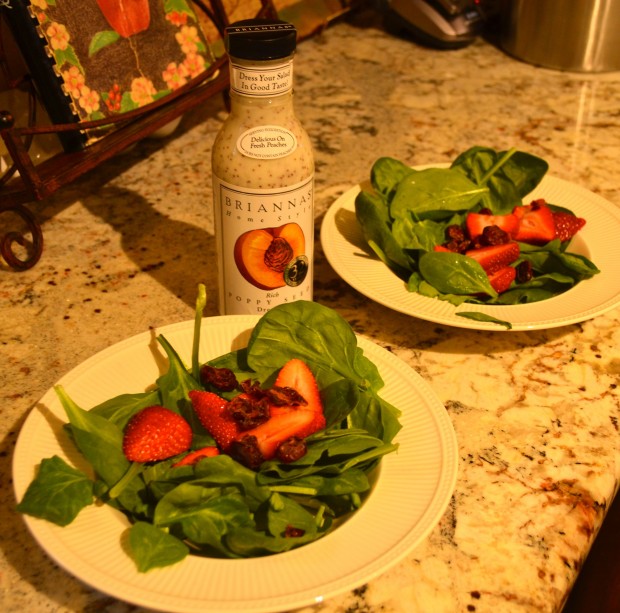 Bags of iron rich spinach were in the fridge.  I had some strawberries and Craisins.
Then the Briannas Home Style Poppy Seed Dressing was added.  Life is good.
Of course Briannas does not know me.  I am just sharing.
Thank you MarshaChristmas for sharing.  You do know good food.
Blessings to you and yours,
This dressing would be delicious on fresh fruit also.