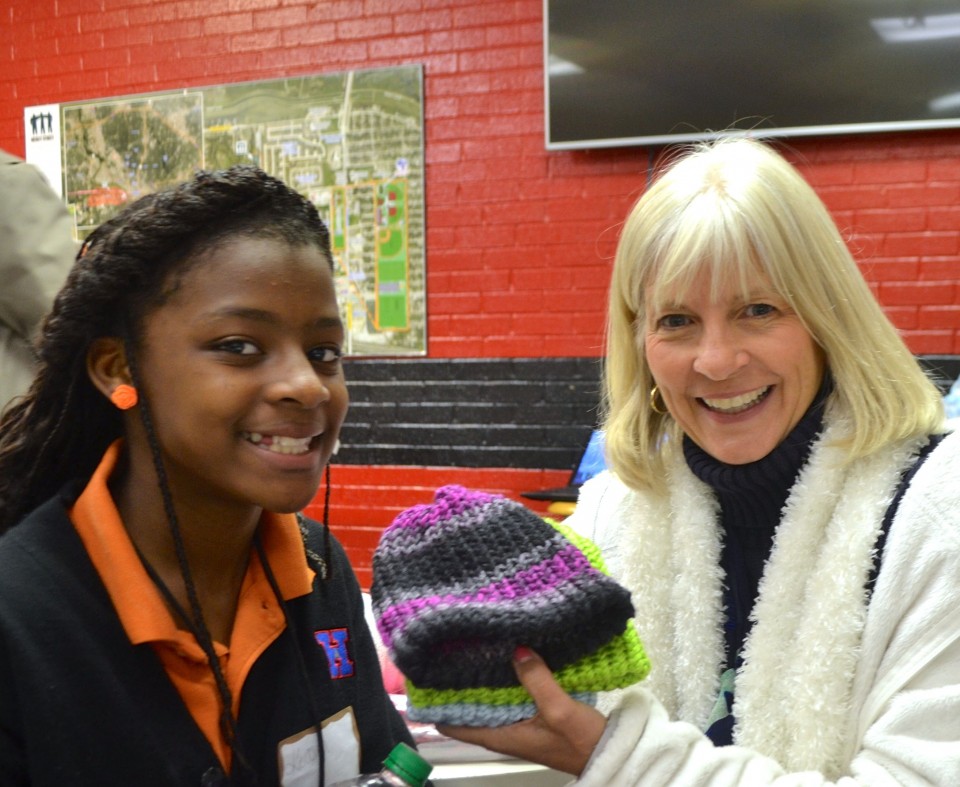 It was good to be back at Mercy Street.  The middle school students were as lively and energetic as ever.  We now know some of the students better, and it is always a pleasure to visit with them.
Love is in the air at Mercy Street.
Two weddings are being planned for this spring.
Love is getting an engagement ring.
We loved seeing Joy's beautiful new engagement ring and sharing in her excitement.  Nails look good!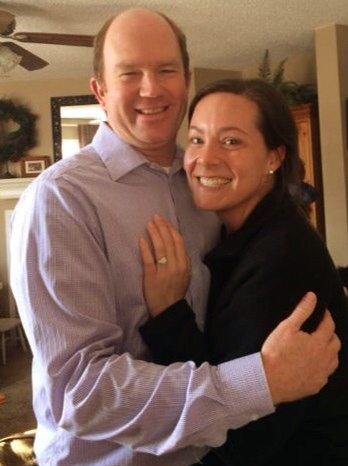 Love is finding love.
Jill and Dan were also at Mercy Street on this night.  (I had to use this picture because the picture I took was horrible.)  Wedding bells will ring for this sweet couple in a couple of months.  I am so glad they found each other.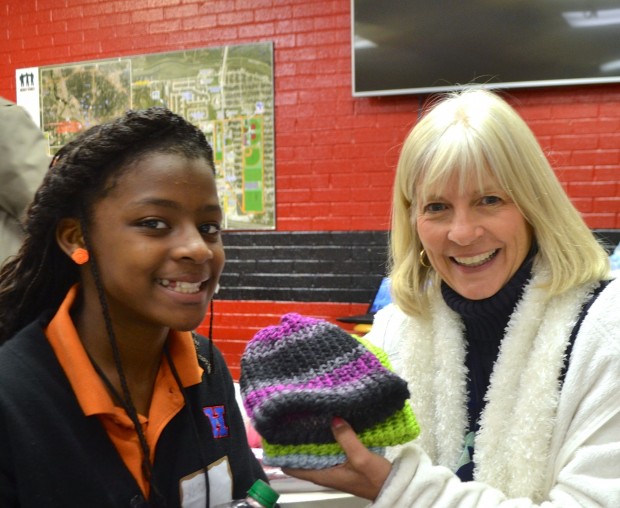 Love is mentors sharing their time with students at Mercy Street.
Look at the darling knitted hats.  This sweet lady is a mentor at Mercy Street.  Her daughter is involved with a group that sends knitted hats to several children's hospitals around the country.  The hats are given to children who have cancer.  Each year 140,000 hats are needed for this program.  The hats are made on looms, and Sweet Lady was teaching her student how to make the hats.  Making the hats on the looms did look rather easy.  The mentors show so much love to the students at Mercy Street.  They give of their time and share their lives with the hope of making a difference by a one on one connection.  Love is demonstrated!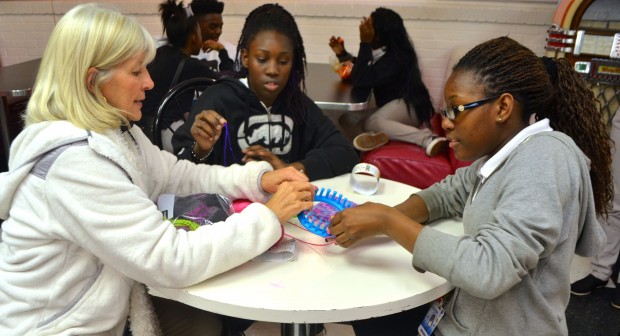 Several of the girls were interested in learning how to make the hats.  What an act of love.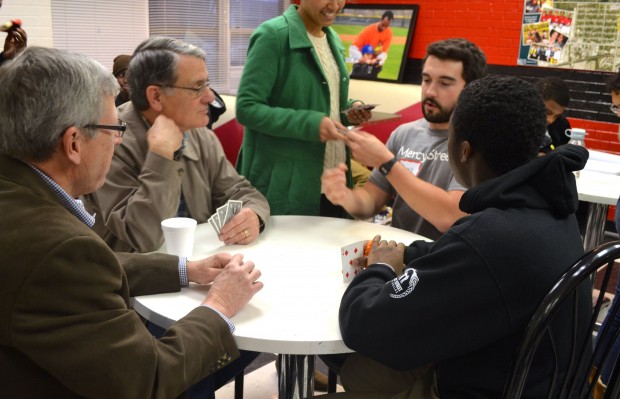 Love is spending time with students and staff at Mercy Street.
How wonderful it was to see some of our men playing cards with some of the students and leaders from Mercy Street.  Connecting is loving.
Love is looking forward to a visit from your family.
Johnny was excited because his family from Ireland will be visiting Texas soon.  He has the right idea – He is taking them to San Antonio to see the Alamo.  He knows what Texans love.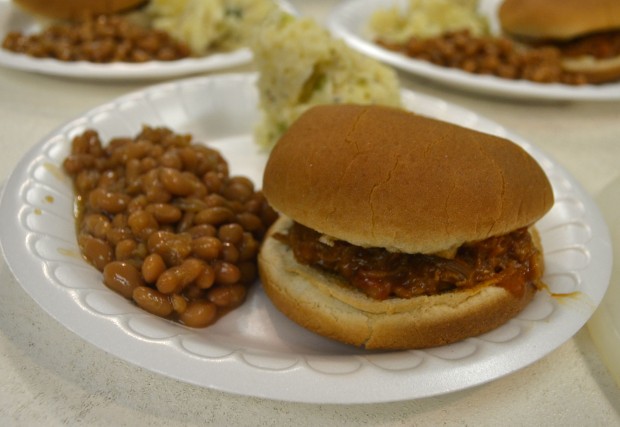 Love is preparing a meal for the weekly Middle School Bible Study.
The Living Stones and Men's Class showed our love by bringing the meal.  The menu tonight was: pulled pork sandwiches, beans, and potato salad.  There were some darling cupcakes adorned with heart sprinkles that expressed our love to these students and workers.
Love is preparing Bible lessons each week to share with these students.
Ramon led the Bible study entitled – Love is Weird.  Come to think of it.  That is true.  The verses for the study were:
Matthew 5:45-47
45 that you may be children of your Father in heaven. He causes his sun to rise on the evil and the good, and sends rain on the righteous and the unrighteous. 46 If you love those who love you, what reward will you get? Are not even the tax collectors doing that? 47 And if you greet only your own people, what are you doing more than others? Do not even pagans do that?
Love is weird.
We are instructed to love beyond our circle of friends.  Easy to say – Hard to do.
Blessings to you and yours,