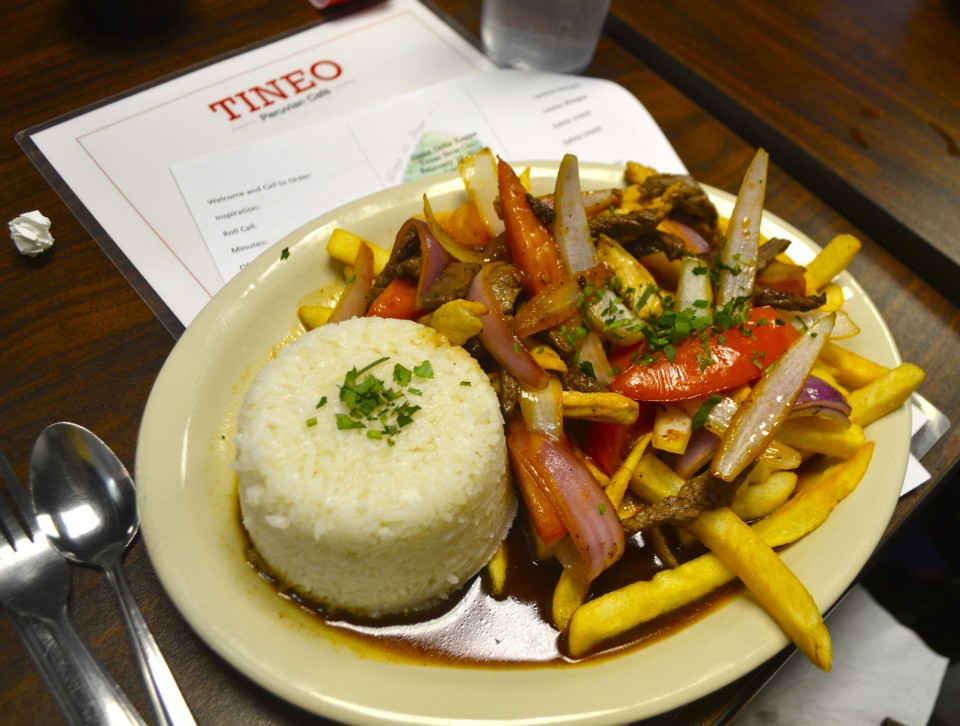 Juanjui, Peru is a town of about 40,000 people.  Can you imagine a community that large without a school?  Well, that was the case in Juanjui, but in March of this year, the children of this community will enter a new school thanks to the efforts of Bridge Builders International and Alpha Delta Kappa. Bridge Builders International is an organization that builds schools in impoverished areas – mainly in Latin America.  ADK is an international sorority of women educators that chose the Juanjui school as their World Understand project two years ago.  ADK donations provided the funds for construction materials for the school in Juanjui, Peru.
Polly, one of our own ADK members is on the international board of ADK, and this March she will travel with a group of ADK members to celebrate the opening of the school in Juanjui.  (Their school year is from March through December.)
For the February meeting our Beta Chi chapter of ADK decided to further our world understanding of Peru by visiting a local Peruvian Cafe called Tineo.  It was an interesting experience, and we dined on delicious food.
The owner and staff of Tineo were very gracious and provided us with many samples.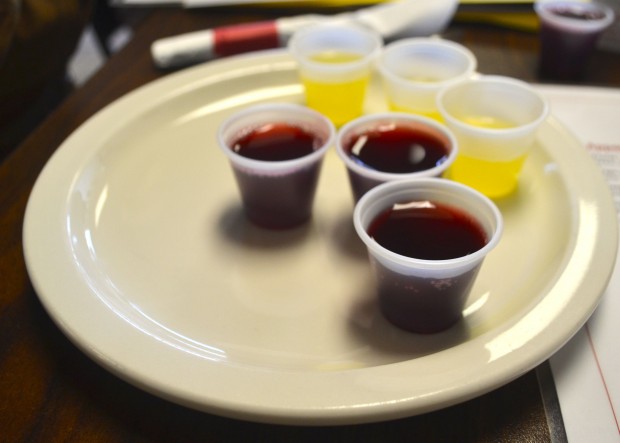 At the beginning of our visit, we were given samples of Peruvian fruit drinks.  I believe one was a passion fruit juice, and the other was a purple corn drink.  They both were very tasty.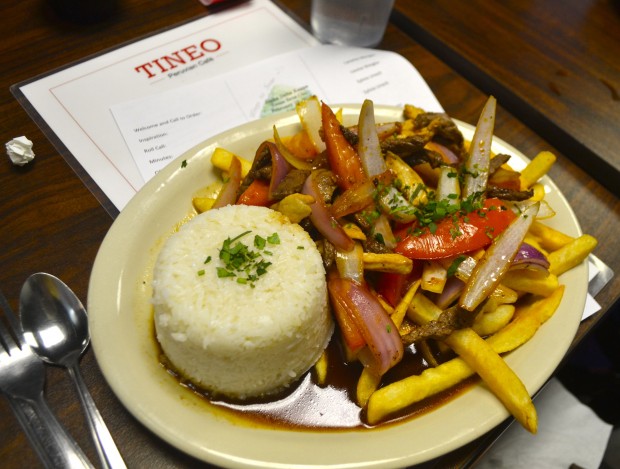 At our end of the table, several members ordered the beef or chicken Saltado.  The meat was much like fajita meat with grilled onions and tomatoes and it was served over potatoes.  This dish received good reviews from everyone that ordered it.  The only thing that seemed a little strange was that it came with both rice and potatoes.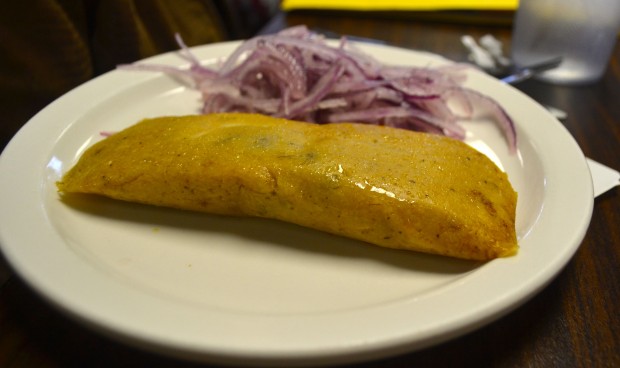 Janet ordered the tamale, and she said it was delicious.  It did come with a tasty sauce.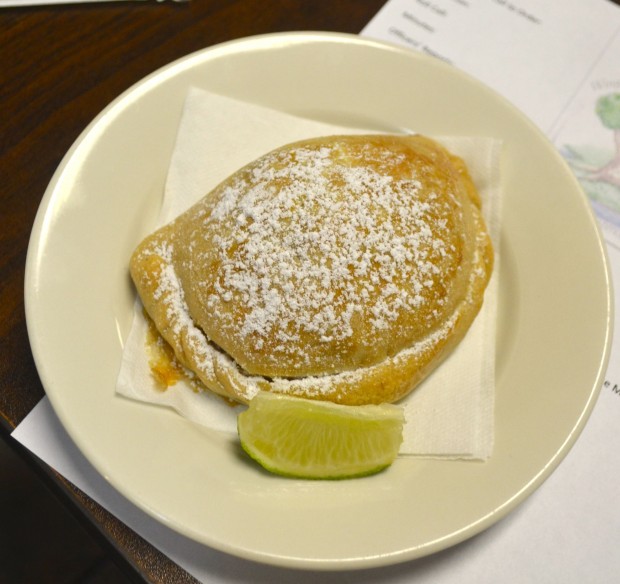 My choice was the beef empanada.  Tineo is also a bakery, and they made the empanadas fresh daily.  I enjoyed this empanada, and the squeeze of lime was wonderful.  I want to remember that for other meat pies.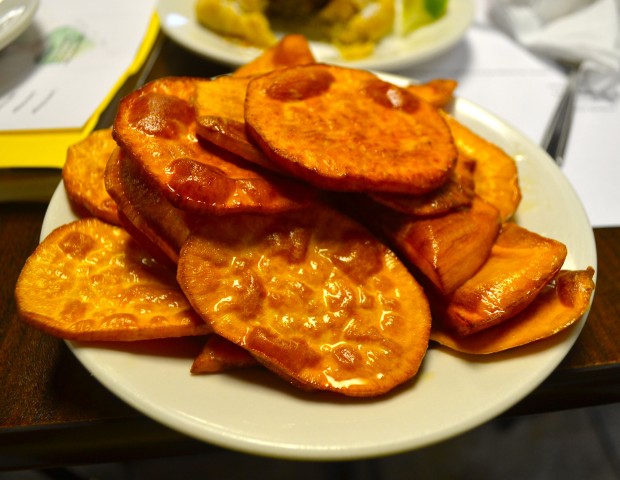 I also ordered sweet potato fried slices (Peruvian style).  These slices were good.  They also have more traditional sweet potato fries.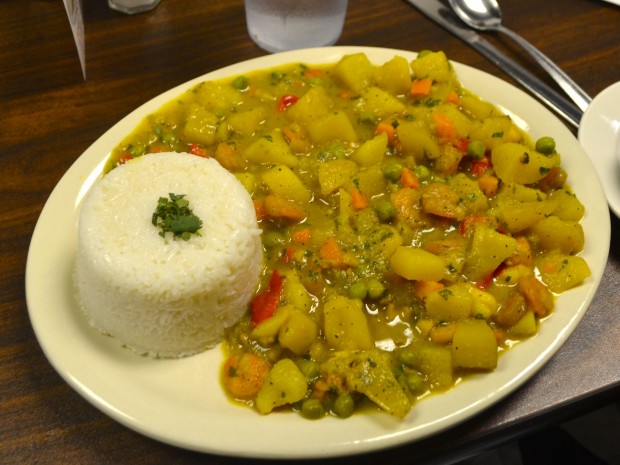 Martha ordered Aji de Gallina (I think that is what it is.)  Again it seems strange that potatoes and rice are served together.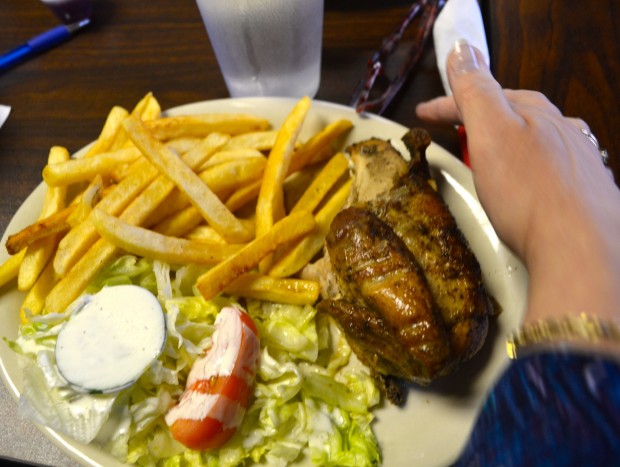 The rotisserie chicken was ordered at the other end of the table.  They said it was very good.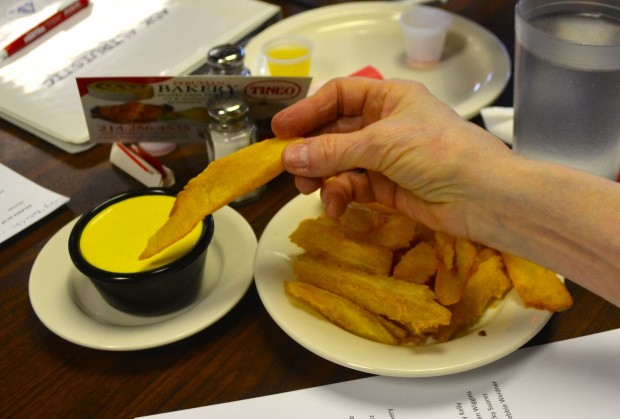 Sylvia shared her fries with the table.  I think the fries are boiled and then fried.  They were crunchy on the outside and tender inside.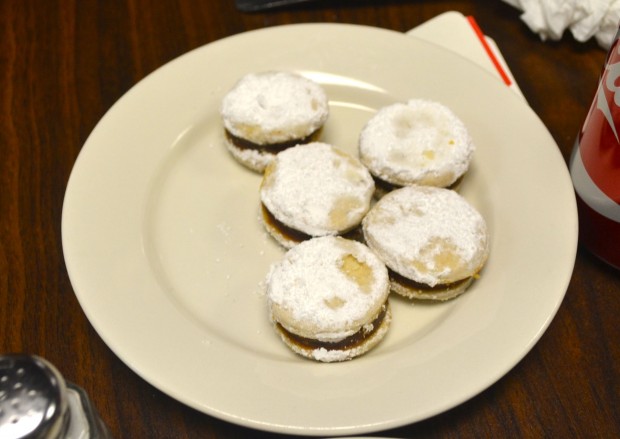 As I mentioned before, Tineo is also a bakery.  After our meal we were given samples of these tasty cookies.  The filling of these cookies is like a soft caramel.  They are rich and yummy.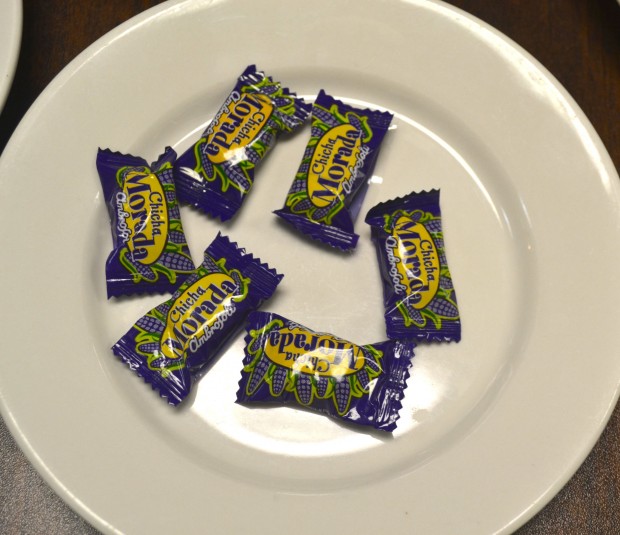 Hard fruit candy was also served.  It was nice to experience so many flavors from Peru.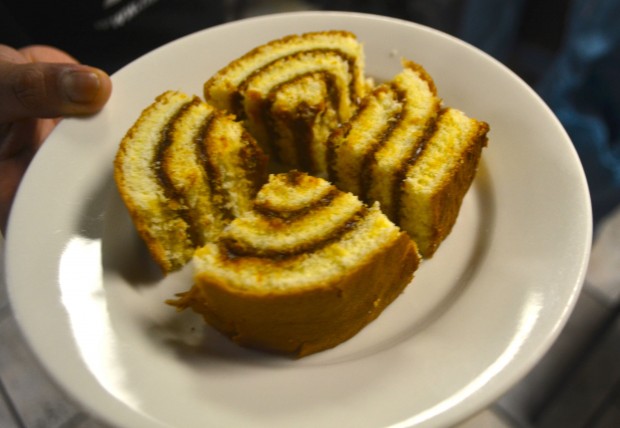 As we are leaving, we were given one last sample.  This is Leche Asada (I think.).  It reminded me of a cinnamon roll, and I liked it!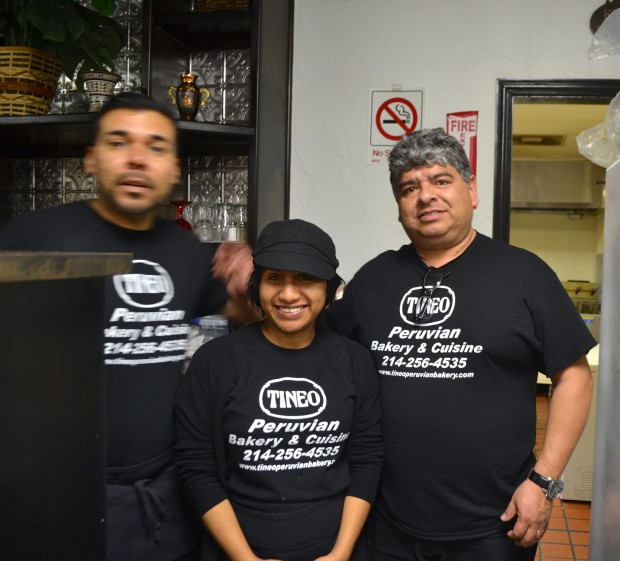 The staff and owner of Tineo were wonderful to us.  I do feel we have a somewhat better understanding of Peru after visiting Tineo.  I want to go back and try their sandwiches.
Tineo is located at 525 W. Arapaho in Richardson.  They are open from 9 am to 9 pm daily.