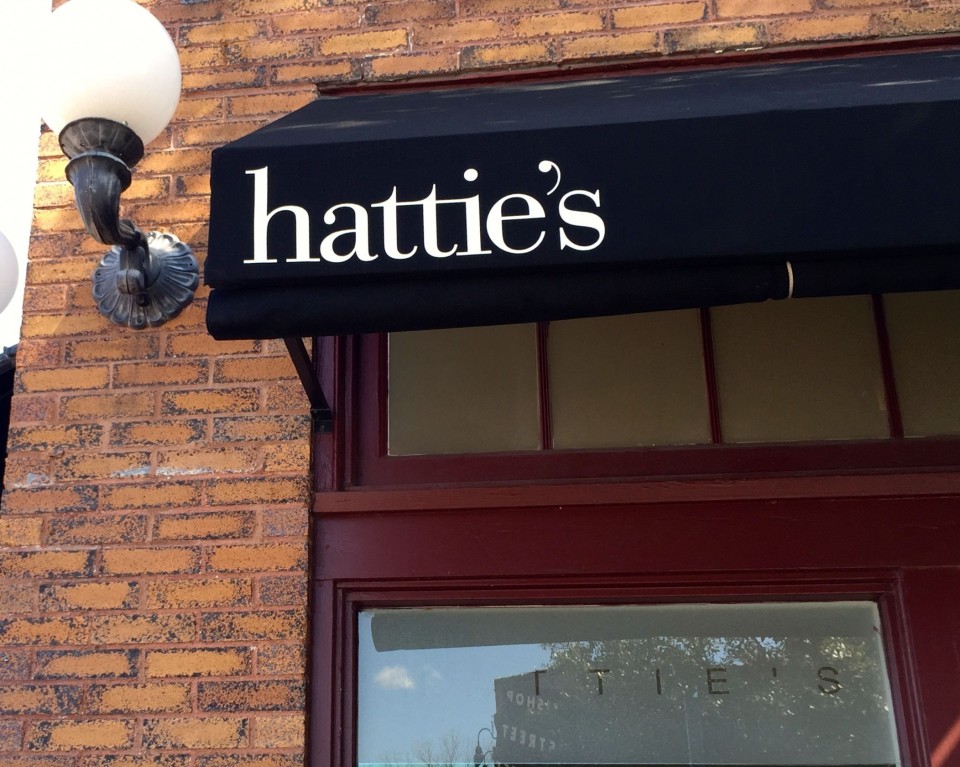 Nestled in the Bishop Arts District is a popular restaurant called Hattie's.  Several years ago I visited Hattie's with friends, and it has been high on my "Want to Do List".  Maybe I should say, "Want to Blog List."  Several dear friends agreed to make the trek across the Margaret Hunt Hill Bridge into Oak Cliff for lunch at Hattie's.  What a treat we experienced.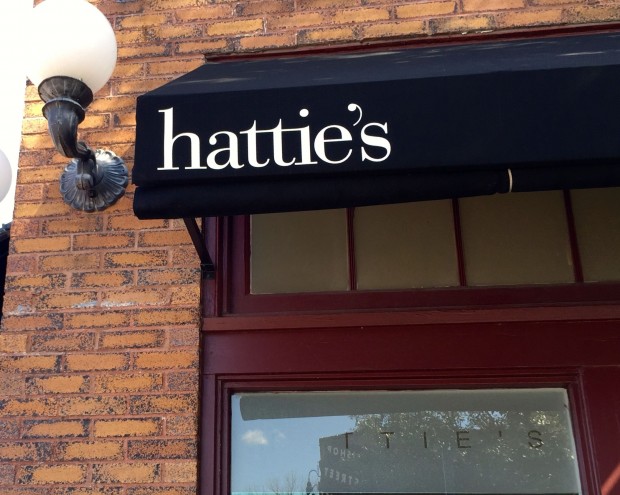 Hattie's bills itself as "An American Bistro with a Southern Low-Country Influence".  Think dining in Charleston or Savannah.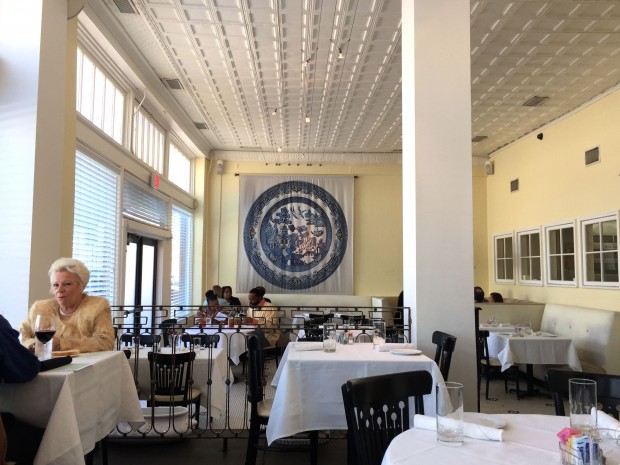 The decor is serene and inviting.  White tablecloths and plenty of windows give Hattie's a true southern feel.  I love the tall tin lined ceiling.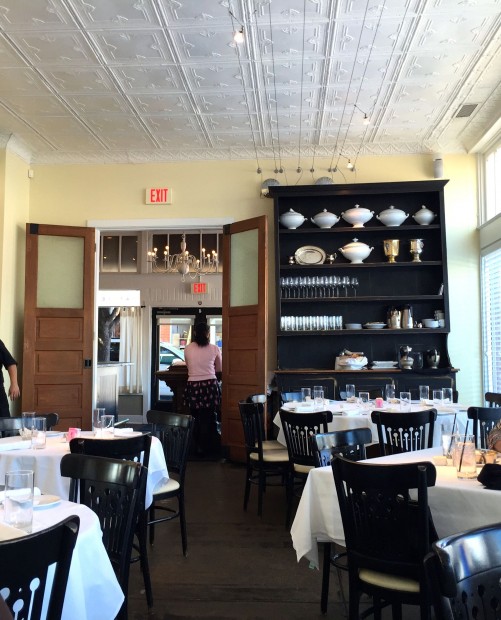 This is another view of the restaurant.  Our reservations were rather early, but by the time we finished our meal, the tables were filled with diners.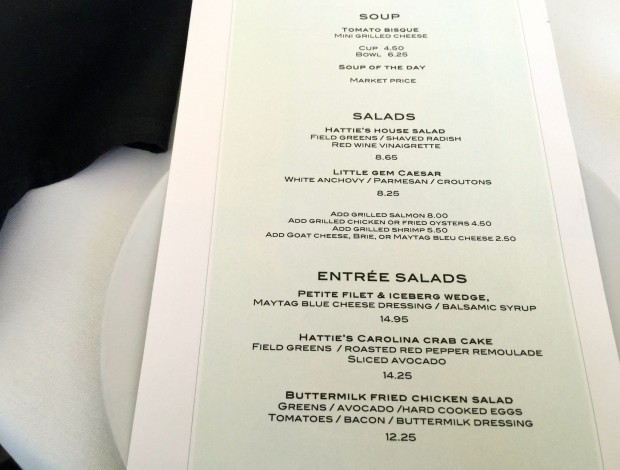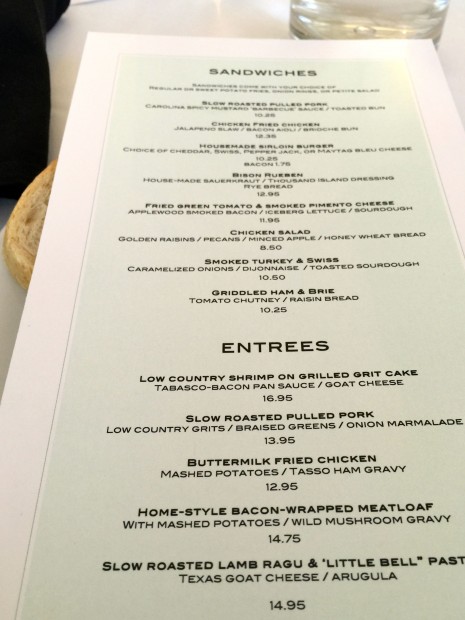 Choosing what to order was no easy task.  Everything sounded delicious.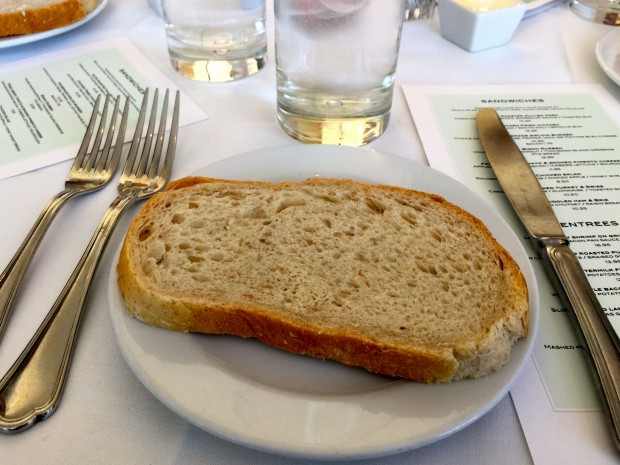 While we attempted to decide what to order, large slices of sour dough bread were served with butter. Yummy!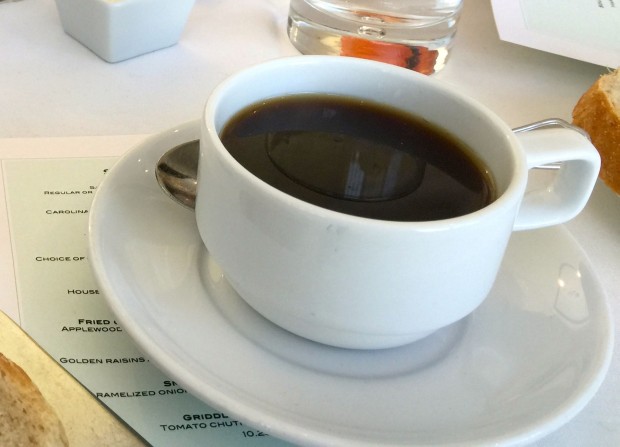 The coffee was wonderful, and the waiter was so attentive.  The cup was never empty.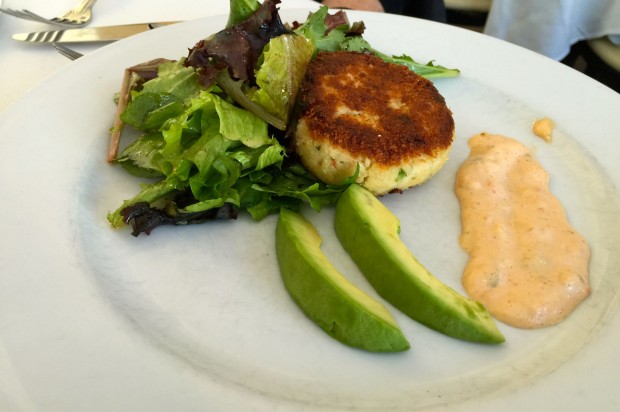 Candy ordered the Hattie's Carolina Crab Cake Salad, and this crab cake was full of crab meat and tasty.  The Roasted Red Pepper Remoulade also got high marks.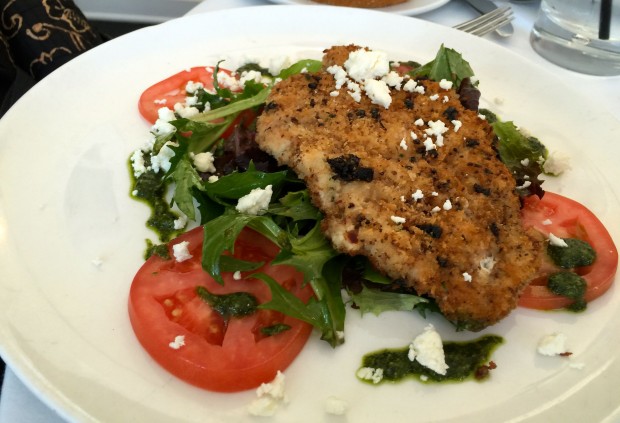 A special of the day was an olive crusted chicken breast over salad.  The chicken was moist, flavorful, and Friend BB and Mrs. Ralph proclaimed this special "very good".  They also loved the salad.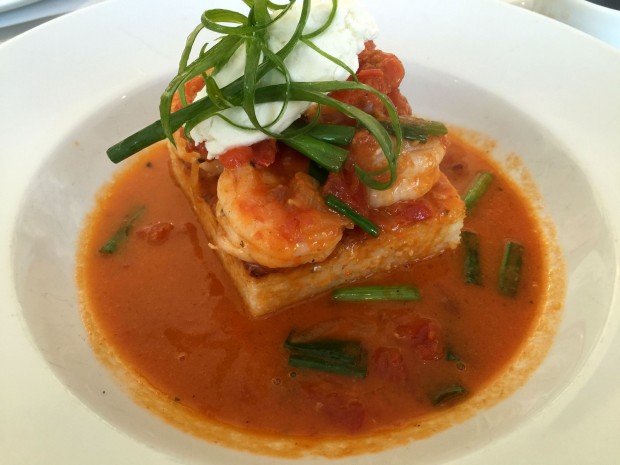 MarshaChristmas and I had to try the Low-Country Shrimp on Grilled Grit Cake.  Sweet Mother of Pearl!  This dish was so wonderful.  I liked it.  I loved it.  In fact, I would not be surprised if I dream about it.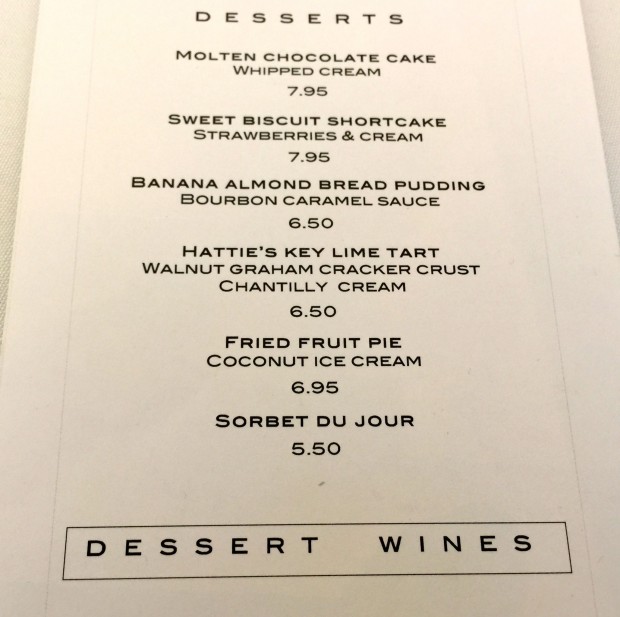 Since we were celebrating the calm before the storm, we decided to indulge in some desserts.  We ordered three different sweets to share – Molten Chocolate Cake, Banana Almond Bread Pudding, and Hattie's Key Lime Tart.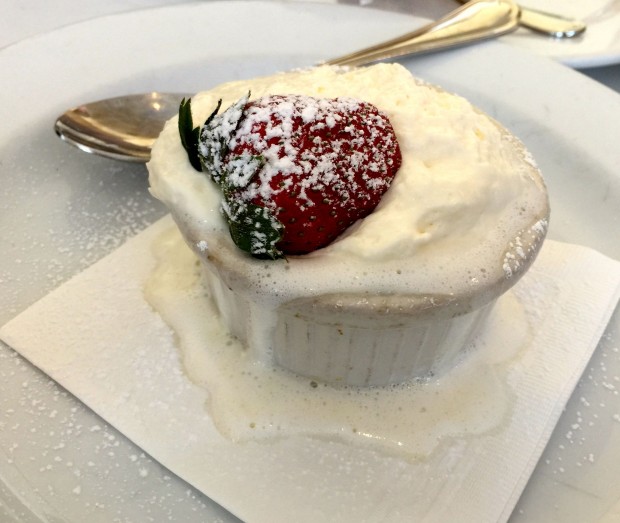 This is the Molten Chocolate Cake with the Whipped Cream covering the gooey hot chocolate cake.  I think this was my favorite dessert.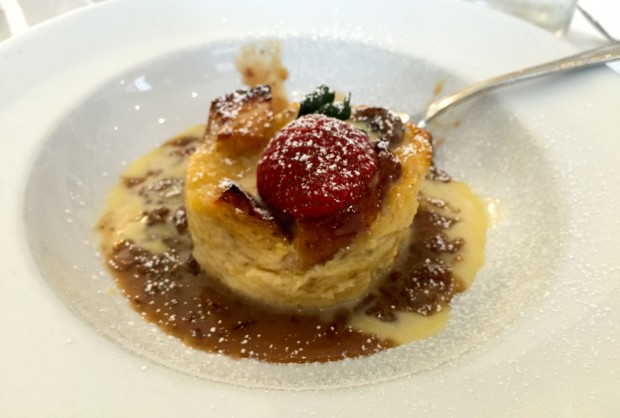 But, the Banana Almond Bread Pudding with Bourbon Caramel Sauce was also a winner.  Loved the sauces!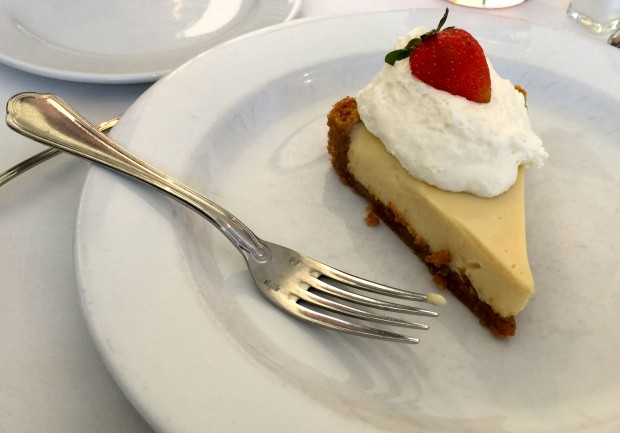 The Hattie's Key Lime Tart was good, but rather typical.
Good times with dear friends and delicious food made the trip to Oak Cliff worthwhile.  When I travel to the Bishop Arts District, I feel as if I have been on a vacation.  On this day, we enjoyed Low-Country influenced meals.  I for one am looking forward to a return visit to Hattie's.
Blessings to you and yours,