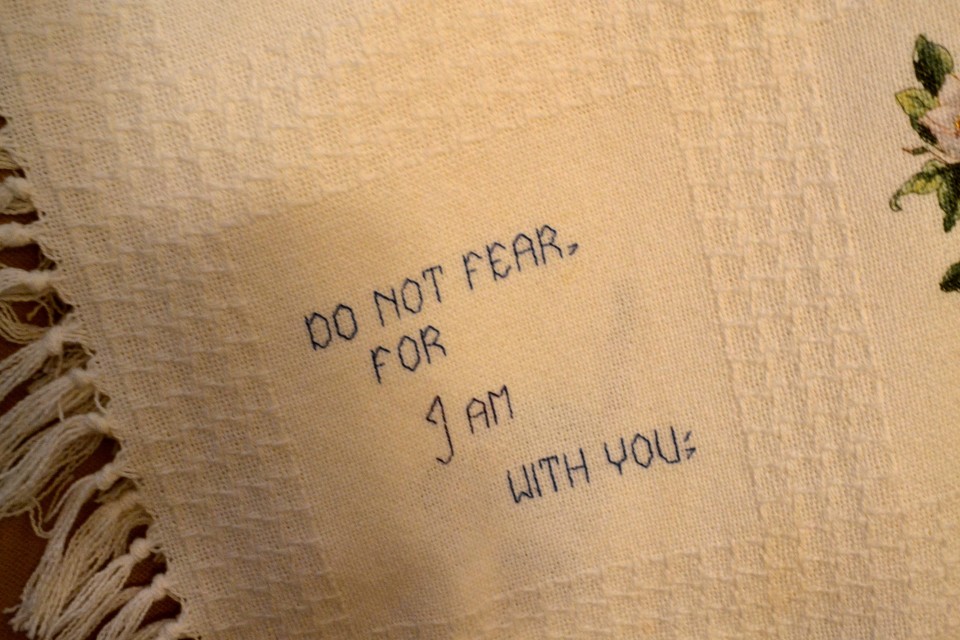 Many of us have treasures in our homes.  The special items that have tales to tell.  The stories tug at our heartstrings,
Hearing Margaret's stories was wonderful.
On their first wedding anniversary Margaret and Don splurged and bought this scripture picture, and it has been displayed in their home ever since.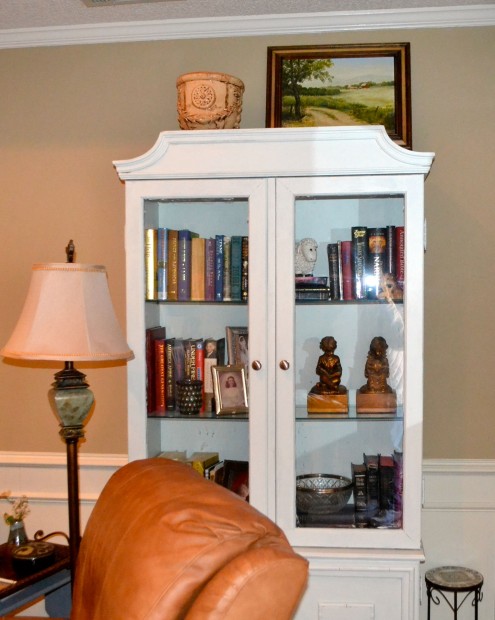 This cabinet is a family piece.  Margaret was going to put it in the garage because she wasn't sure how to decorate it.  Books seemed like the perfect answer for a former librarian.  The cabinet makes a great statement in this corner of the den.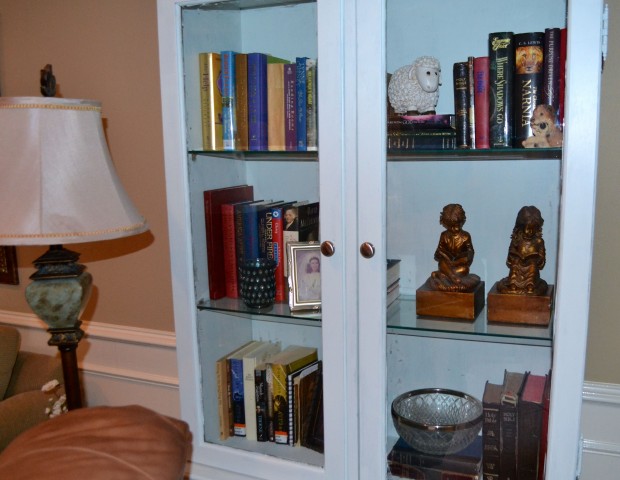 The shelves are not too crowded, and Margaret is able to use this vintage cabinet.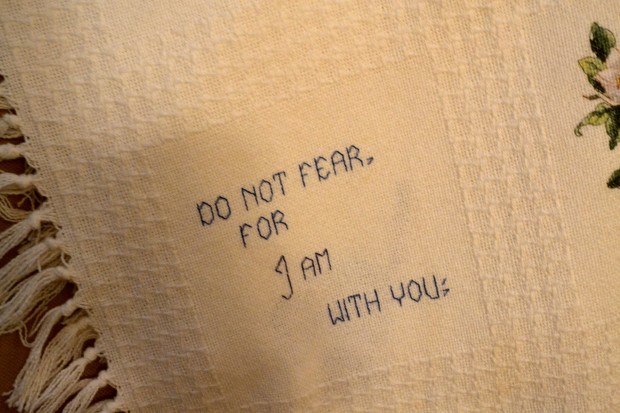 My favorite treasure in Margaret's home is this throw.  Margaret's oncologist made this throw for Margaret to use while she was going through chemo.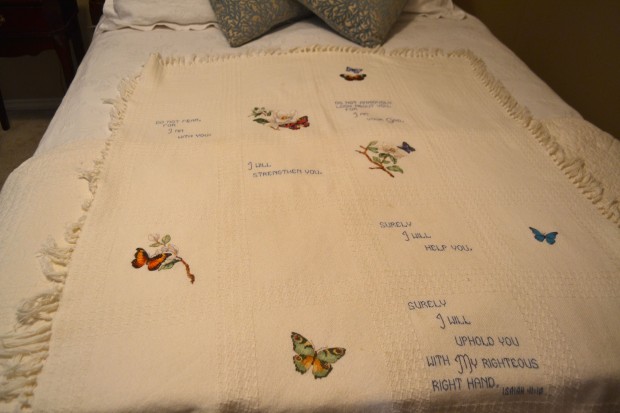 How sweet is that?  The butterflies and scriptures on this handmade throw gave Margaret great comfort.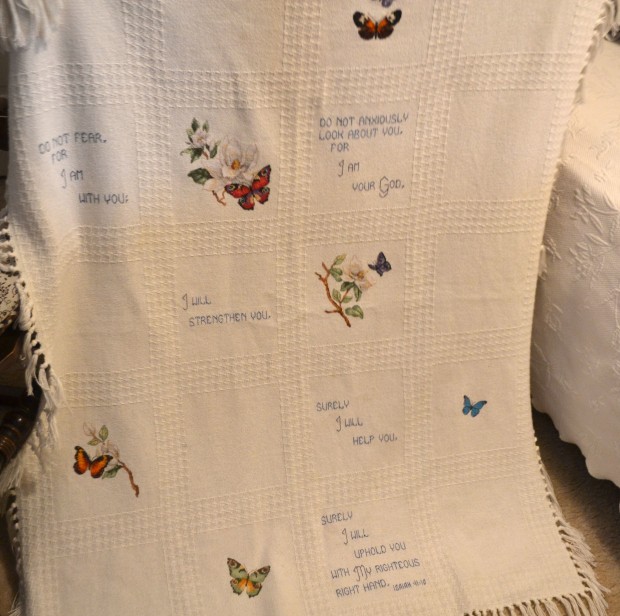 It is unbelievable to me that a doctor would make such an effort for one of her patients.  Of course, Margaret wasn't just any patient.
So many homes nowadays have little personality.  They look like model homes.  I love seeing Margaret's treasures in her home.
Blessings to you and yours,