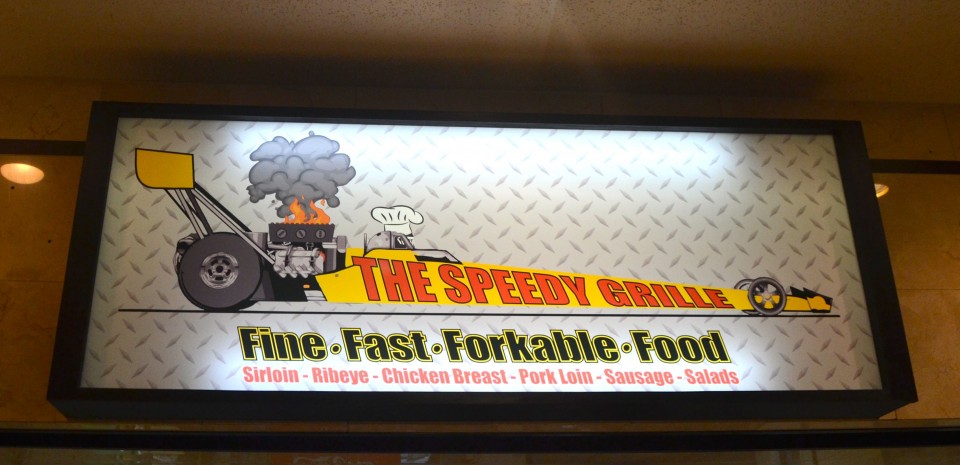 There was an email announcing the opening of Speedy Grille.  Mentioned was the fact that Fred Carriker of our church was the owner, and Gerald Ware (our Senior Adult Minister) thought we would like to know.  Now Fred Carriker does not know me from Adam, but I know him.  He has blessed me many times with his beautiful voice.  I love to hear him sing.
Then on Sunday, Miss Jane and First John mentioned that they had tried Speedy Grill, and enjoyed their meal.  Speedy Grille was on our radar – so to Valley View Mall we did go.
Valley View Mall is at Preston Road and LBJ Freeway (635).  We weren't certain where to enter for the food court, but finally decided on this entrance that faces Montfort Road.  I am sure there are several ways to get to the food court since it is basically in the center of the mall.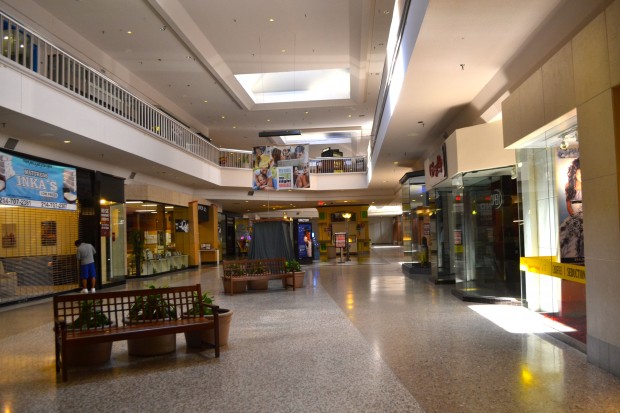 To be honest, I did not know how much of the mall was open.  There are  many empty spaces, but many of the shops are opened on the weekend.  I hear that the movie theater is nice and carries first run movies for $4 a ticket.  That is a deal.  Also, the Art Gallery is reported to be good, and I want to visit it sometime.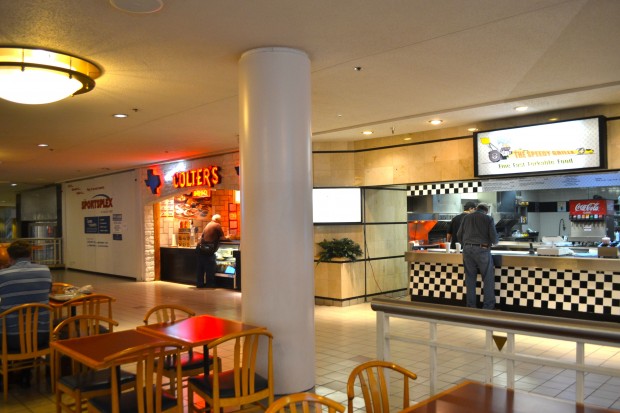 Speedy Grille is next door to Colters BBQ.  The Colters BBQ had a steady stream of customers on this day. Maybe some of those carnivores will try Speedy Grille.  I think they will like it.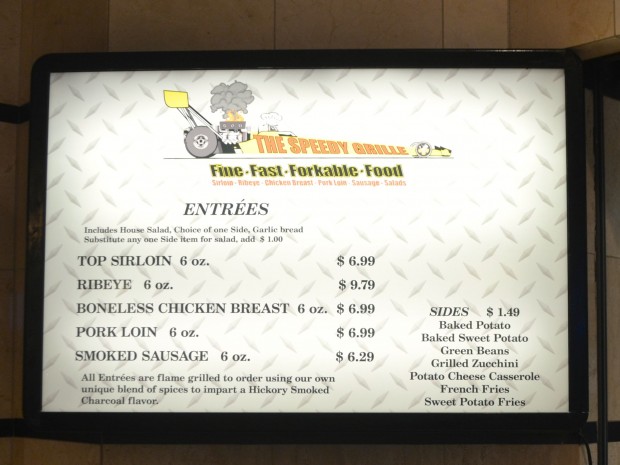 Fine – Fast – Forkable – Food is the tag line to this grille.
What impresses me is that this is real food – steak, chicken breast, pork loin and smoked sausage. Plus you get a salad and a side.  It isn't what you expect from "fast food".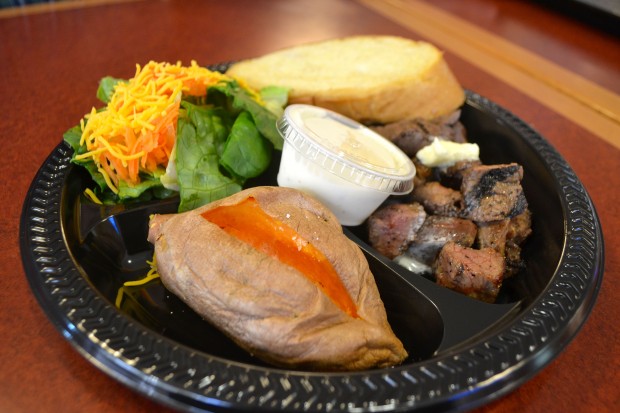 The meat is first seared on the grille, and then when you order your meat, it is cut into bite-sized pieces and grilled to order.  The meat had good flavor and was tender.  The salad is made from decent dark greens with shredded carrots and cheese.  Ever-Lovin' ordered the sweet potato as his side.  Other sides include fries, sweet potato fries, grilled zucchini, green beans, baked potato, and a potato casserole.  Again you can have healthy choices.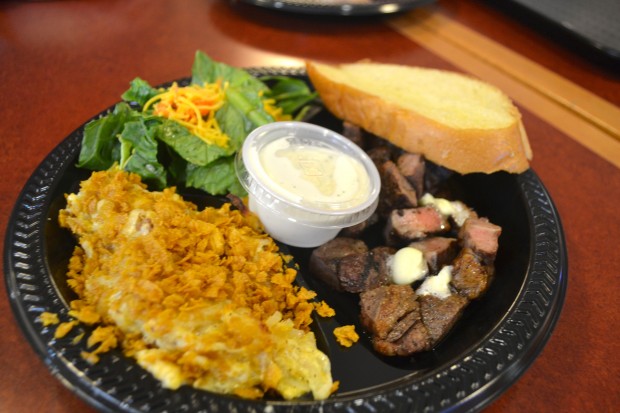 I basically got the same thing but wanted to try the potato casserole.  The potato casserole was delicious.  Garlic toast comes with the meal also, and it is good to "sop-up" the meat juices on the plate.  Yummy!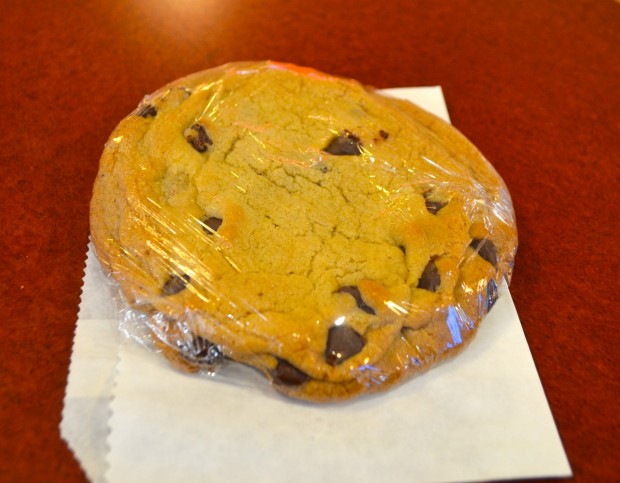 The giant chocolate chip cookie was calling our name, and it tasted like a homemade chocolate chip cookie.  It was a treat!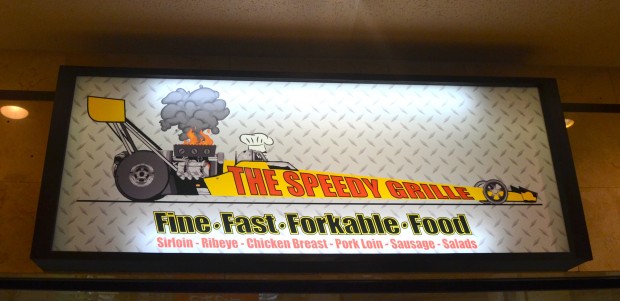 Here's hoping that Fred and his Speedy Grille is successful.  It is a good concept, and the food is very good.
Blessings to you and yours,