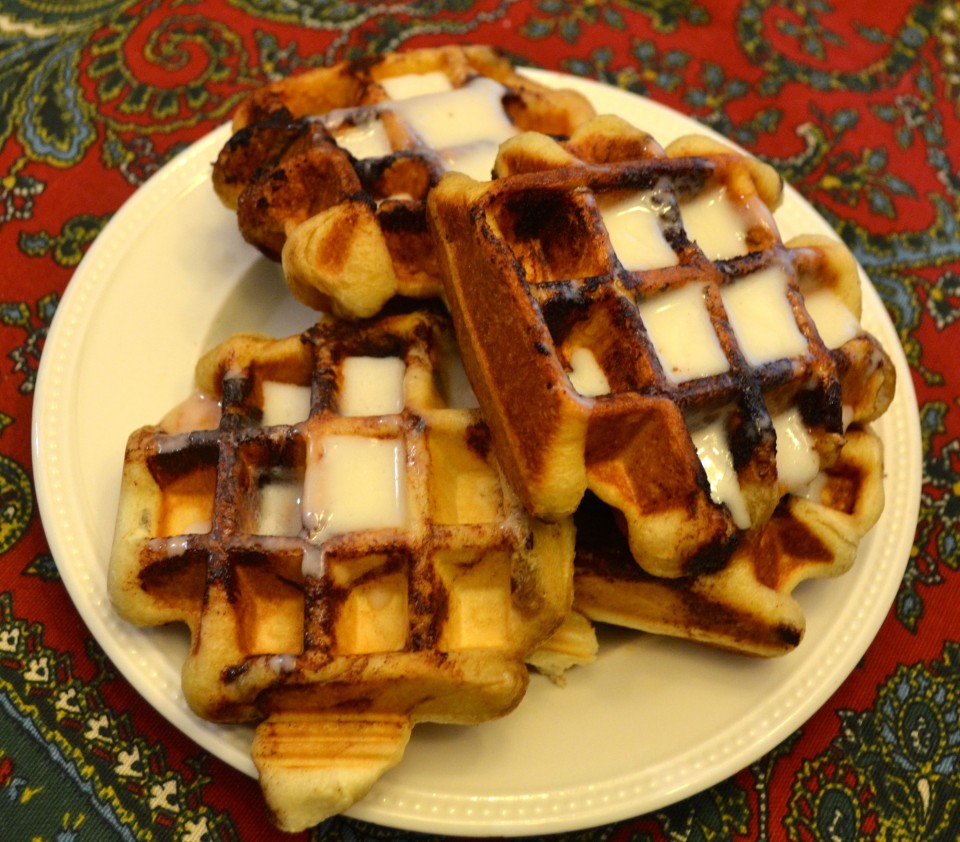 Number Three Son was the first to ask.  "Have you heard of everything they are cooking in waffle irons?"
"No," says I.
He proceded to tell me that muffin or cake batter, cinnamon rolls, brownies, hash browns,  and all sorts of various treats could be baked in a waffle iron.  Doesn't that beat all?
Thus – cooking something different in the waffle iron has been on my "Want to Do List".
Today was the day.  I decided to try baking cinnamon rolls in the waffle iron.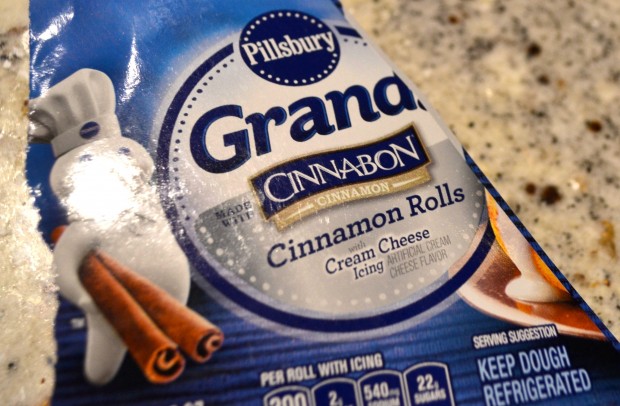 Grands Cinnabon Cinnamon Rolls from Pillsbury was the dough of choice.  The Pillsbury website even has a recipe for making the cinnamon rolls in the waffle maker.  I do not think this could honestly be called a recipe, but….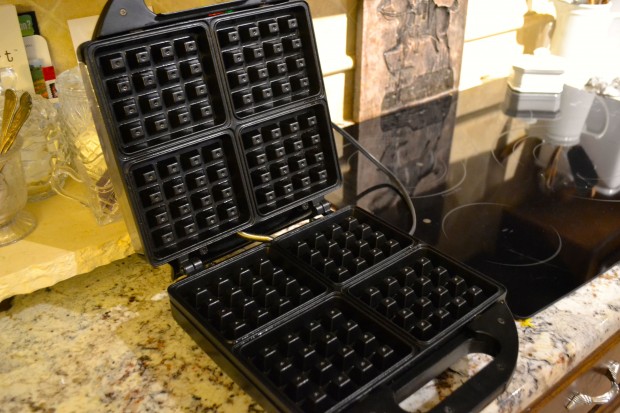 Our waffle iron is a Belgian style that makes the thick waffles, but I think you could also use the waffle irons that make thinner waffles. Preheat the waffle maker and spray with baking spray.  I think spraying the waffle iron with spray or brushing it with oil is a very important step.  It keeps the cinnamon rolls from sticking.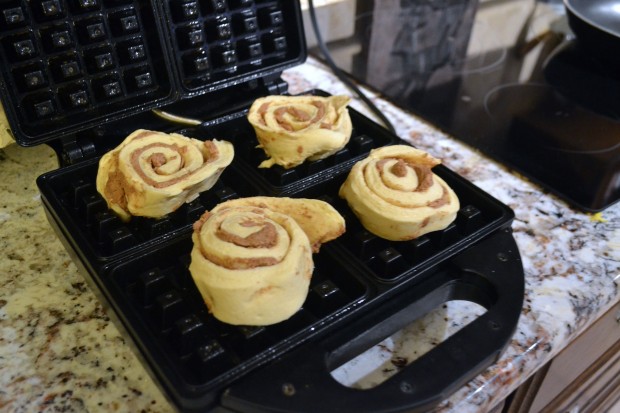 Place the cinnamon rolls on the grill.  This is too easy!
Close the lid and cook.  I just waited until the automatic green light on my waffle maker came back on, and they were done.
After the cinnamon roll waffles were cooked, we spread the icing that came with the cinnamon rolls over each "waffle".  I love how the icing gets into the little wells.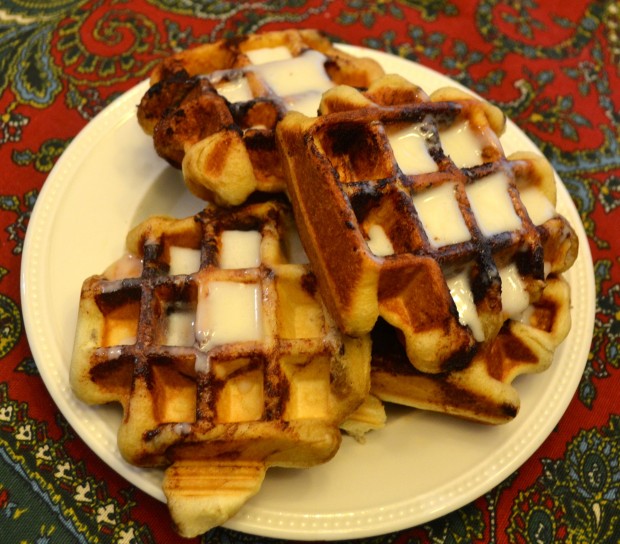 Sweet Mother of Pearl.  Look at this!  Cinnamon roll waffles.  They were delicious and quick to make.  In about two to three minutes, they were done.  No preheating the oven and baking the cinnamon rolls for the suggested 25-29 minutes.
Pillsbury suggested making extra icing, but we felt the cream cheese icing that came with the package was plenty.  There was just enough sweetness in those deep wells.  You could also top these beauties with syrup, fruit, whipped cream, etc. just like regular waffles.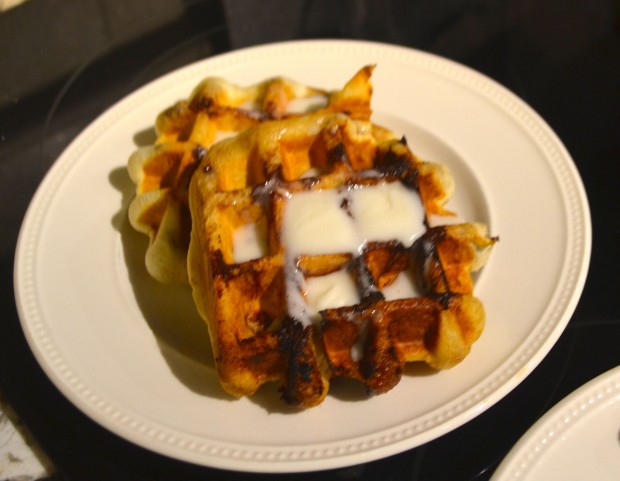 I am amazed at how well the cinnamon rolls worked in the waffle iron.  We will certainly do this again.
Blessings to you and yours,
Next I think I will try hash browns in the waffle iron.  I do think they will work.