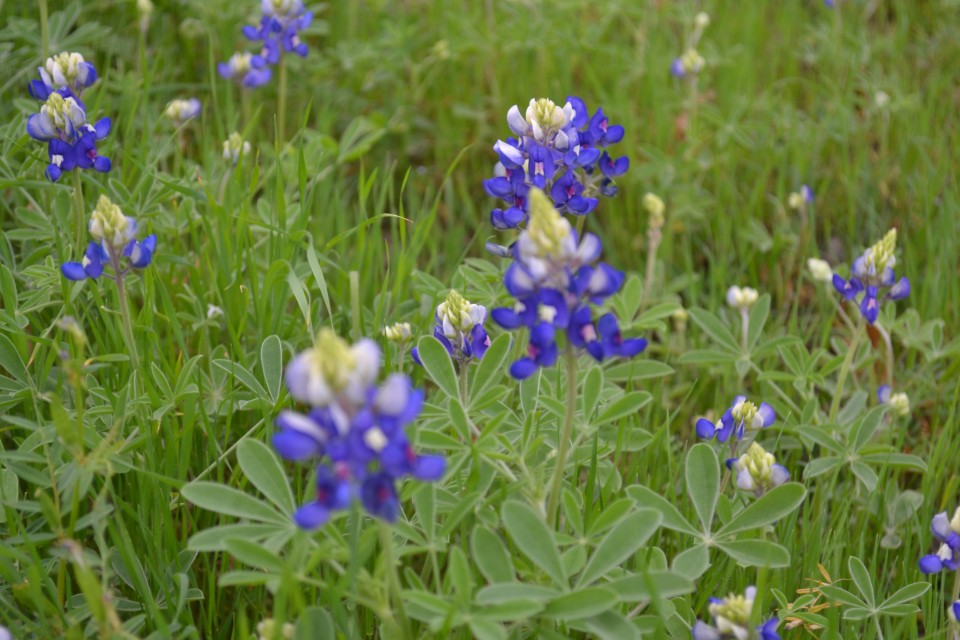 You don't have to travel to Fredericksburg, Texas and the Texas Hill Country to see bluebonnets.
You don't have to travel to Ennis, Texas to see bluebonnets.
Right here in Dallas, Texas there is a beautiful field of bluebonnets.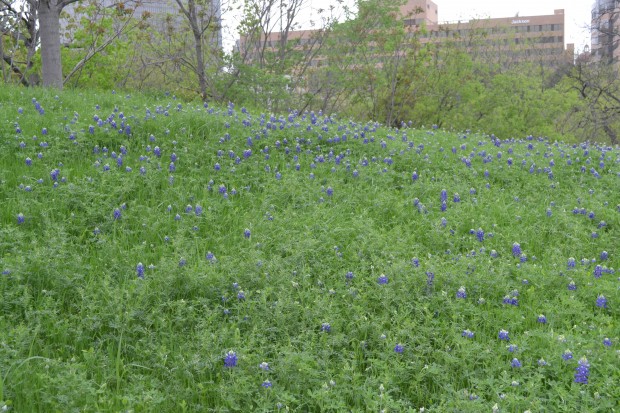 We were leaving the Dr.'s office, and I probably had my attention focused on iPhone texting when I hear Ever-Lovin' exclaim, "Oh, my gosh!  Look at the bluebonnets."
Be still my heart!  Right there at entrance D of Presbyterian Hospital was a field of bluebonnets.  Yes, the state flower of Texas is blooming on the campus of Presbyterian Hospital!  They took my breath away.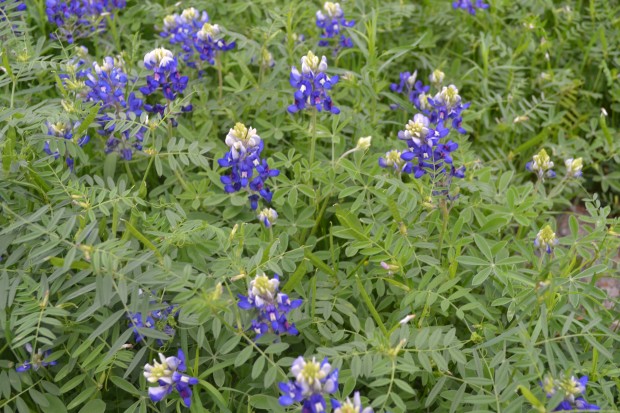 I grabbed Trusty Camera, jumped out of the car, and began snapping pictures.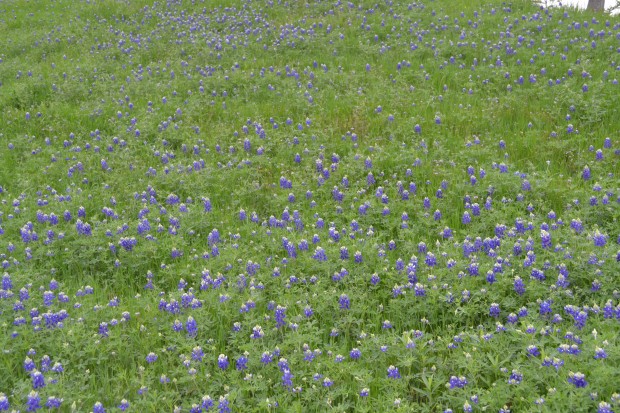 This is not just a little patch of bluebonnets.  It is a picture worthy field.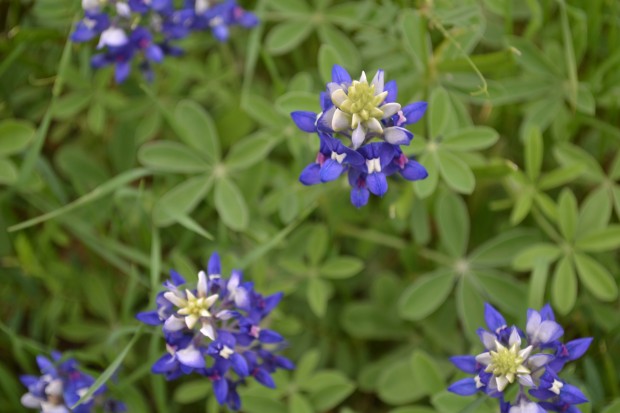 So, if you are like me and wonder if you will get to the Hill Country or Ennis to view bluebonnets, I am here to tell you that you can enjoy bluebonnets right here in the city.
Entrance D is the second exit south of Walnut Hill Lane off Greenville Avenue.
Blessings to you and yours,
Thank you Presbyterian Hospital for this field of bluebonnets.  Almost makes me look forward to a return trip to the Dr.