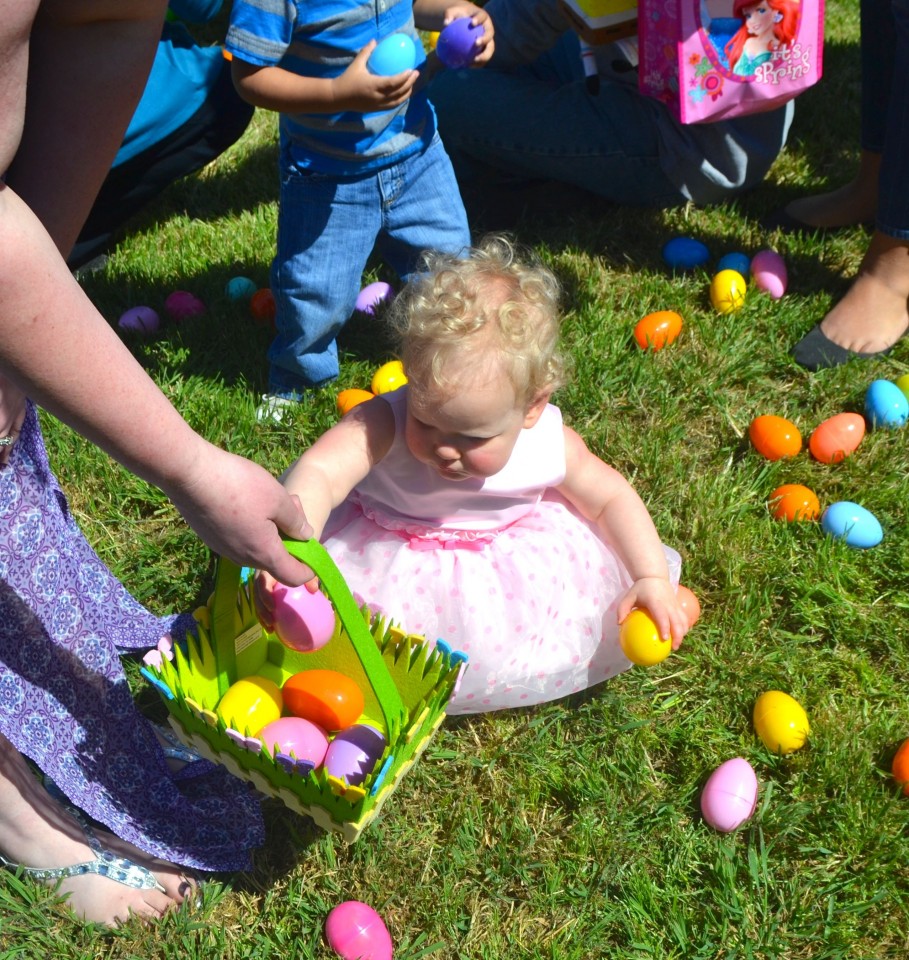 First Baptist Church Richardson held a Hop and Hunt celebration.  There were cupcake walks, bounce houses, cookie decorating, trampolines, face painting, and more available for the children of the church and the neighborhood to enjoy.  At the end of the event, all the children were invited to an Easter Egg Hunt.  There were different areas to hunt eggs according to the children's ages.  This seemed like the perfect event for Pretty Baby to hunt Easter eggs.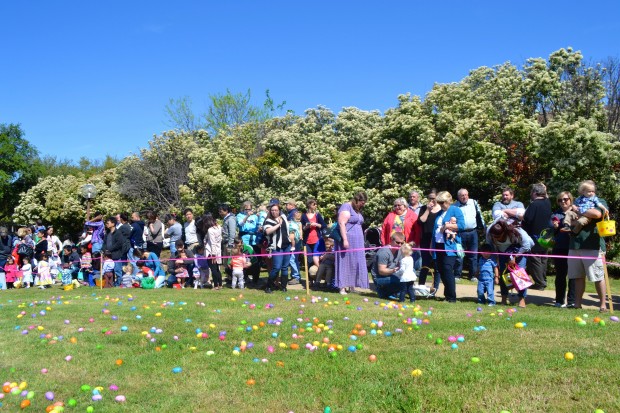 The entire family gathered for this special event.  We all wanted to watch Pretty Baby enjoy her first Easter egg hunt.  This was the area for babies to two year olds.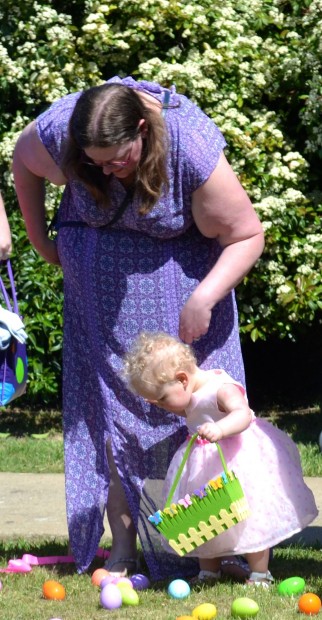 At first Pretty Baby didn't know what to do.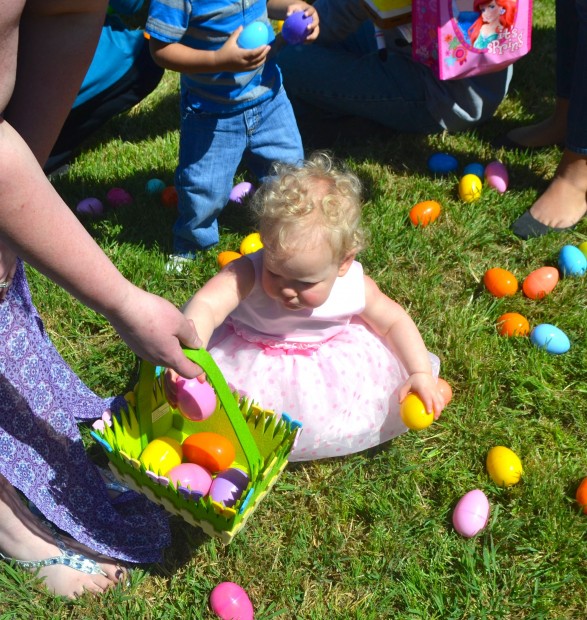 It didn't take long for her to catch on, and then she filled her basket.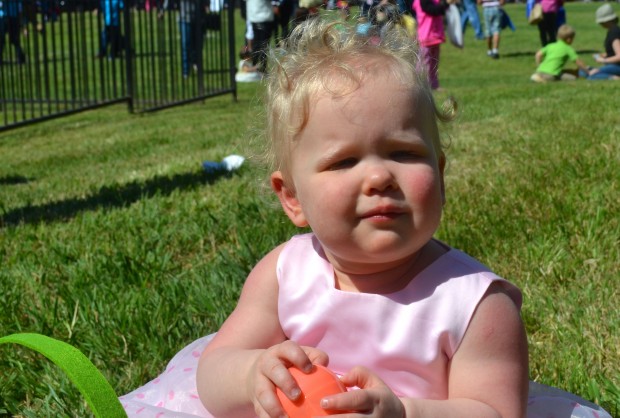 Hunting Easter eggs was so much fun.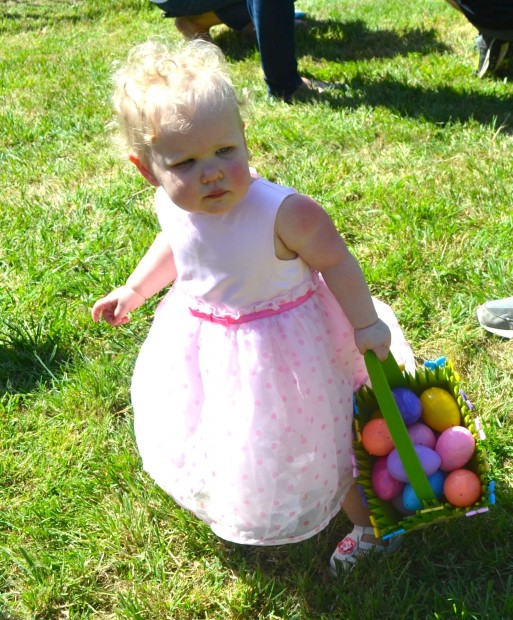 Pretty Baby wore her Easter frock and looked beautiful.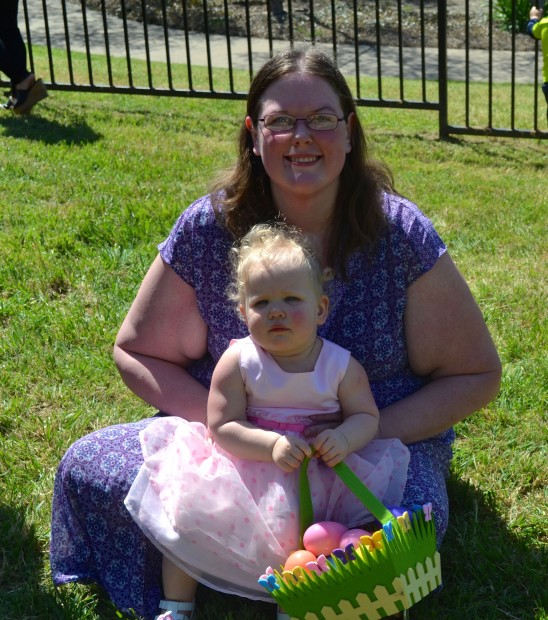 What a fun day!  I love this picture of Pretty Baby with her sweet mother, Jenny.
Blessings to you and yours,
The eggs in this area were filled with Cheerios and goldfish crackers.  How thoughtful to make the special effort for these little ones.  Pretty Baby loved the goldfish crackers.  Yummy!
Thank you First Baptist Church Richardson for sponsoring this special event.