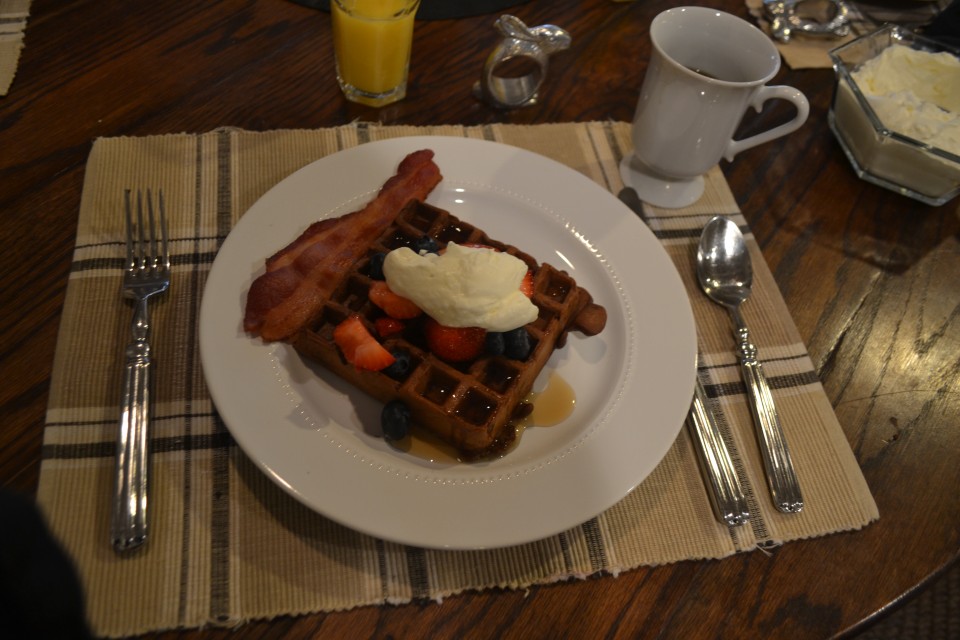 The Mrs. makes the best waffles.  It is true.  Being invited to her house for waffles is a real treat, and that is what she did recently.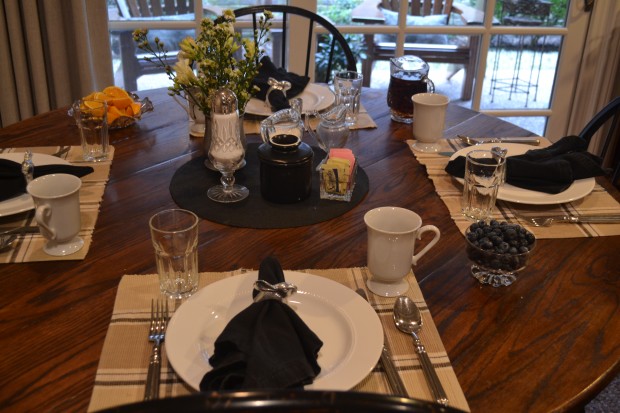 The breakfast table was lovely with the plaid placemats, polished silverware, and pretty  crystal serving pieces.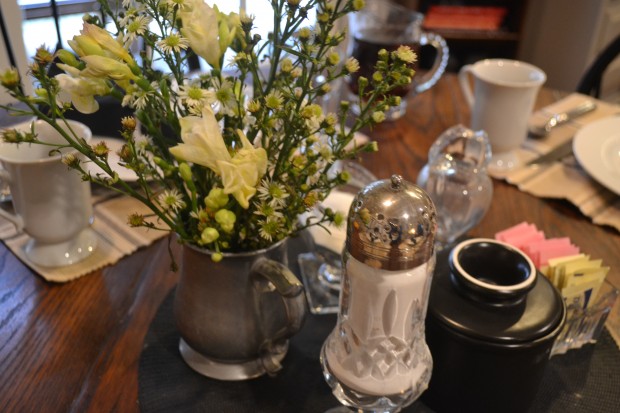 Fresh flowers on the table added a touch of class.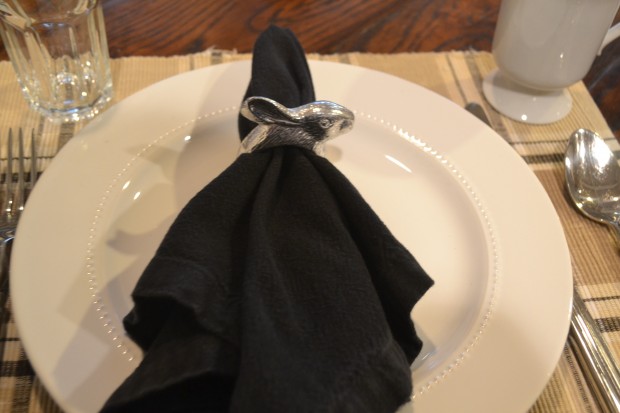 I loved that there was just a hint of Easter with the use of the rabbit napkin rings.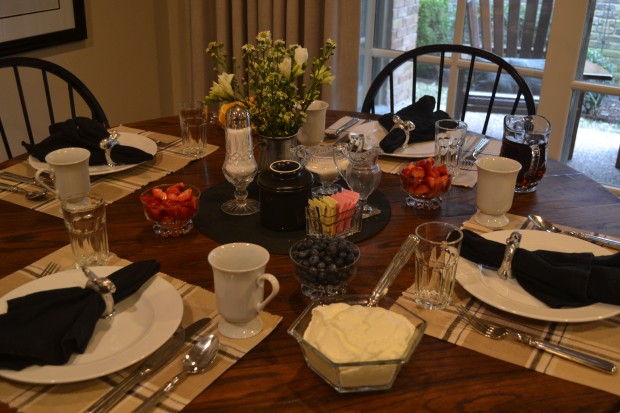 Strawberries, blueberries, and whipped cream were on the table to garnish the waffles.  Syrup filled the small pitcher on the right.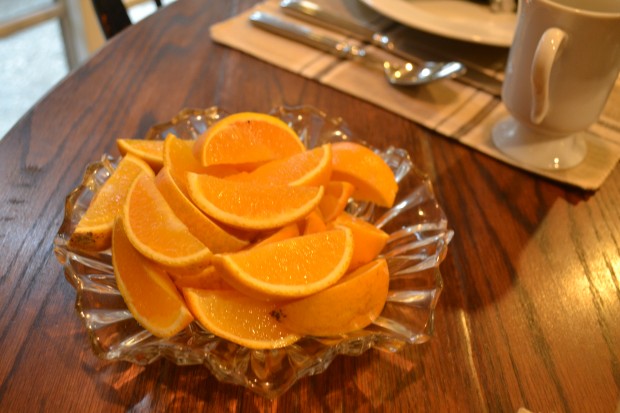 A bowl of orange slices was a welcome addition to the table.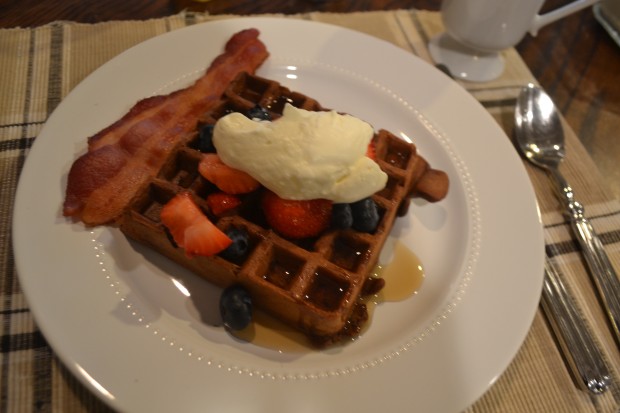 The Mrs. has an All-Clad waffle maker, and it does make crispy waffles that are soft on the inside. BUT, The Mrs. also goes to the trouble to make the Buttermilk Waffle recipe that came with her waffle maker.  It takes more work (like she whips the egg whites), but it is so worth it.  On this occasion, she also went above and beyond by making two types of waffles – the buttermilk waffles and chocolate waffles also.  Bacon provided a taste of savory to go along with the sweet waffles.
Life is good.  It doesn't get much better than this – Good food and good friends!  What a blessing.
Blessings to you and yours,
Thank you Mrs. for a wonderful day.  You do everything with such class and grace.