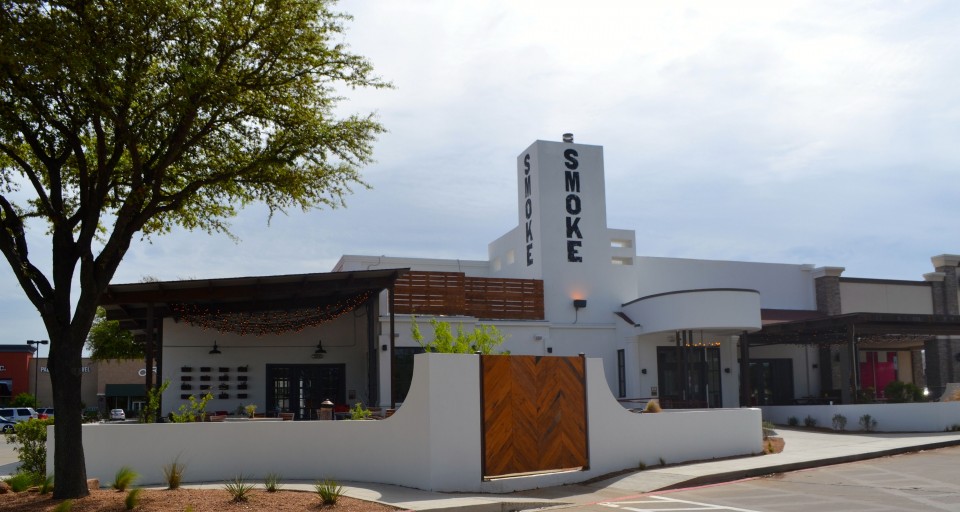 High on the "Want to Do" list was a visit to the new Smoke restaurant in Plano, Texas.  I have to admit that the fact that Plano, Texas has gotten so many "good" restaurants stings a little bit, but on the other hand, going to Plano is easier than traveling across the Margaret Hunt Hill Bridge to West Dallas to eat.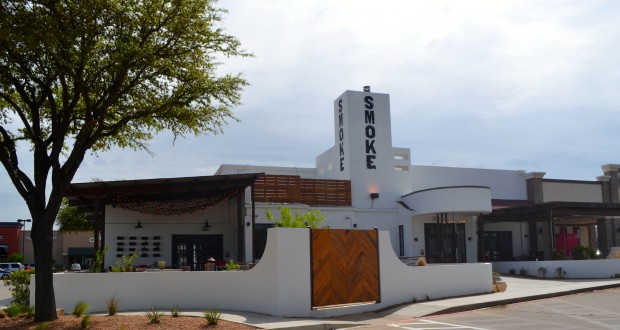 We have enjoyed breakfast at the Smoke location in West Dallas, but at this time, the Plano location only serves lunch and dinner.  It does not yet serve breakfast, BUT the Plano location does serve brunch on the weekends that offers most of the breakfast favorites.  I wonder how long we would have to wait to enjoy the brunch?
That being said, we headed up Preston Road just beyond Preston/Park for lunch.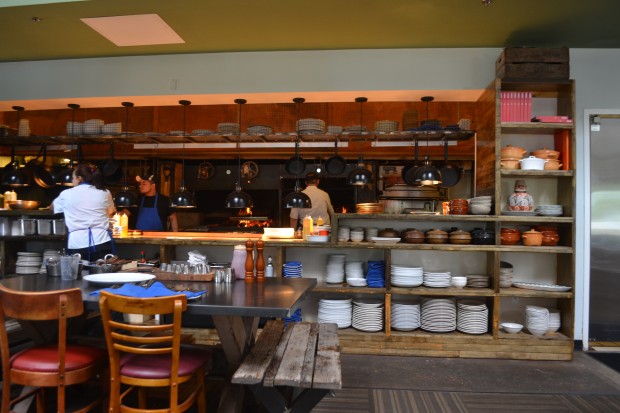 Sweet Mother of Pearl!  As one walks into Smoke, the smell of smoke permeates the entire restaurant.  It is a good thing!  Every food item offered in the restaurant is smoked.  Executive Chef Tim Byres has won many awards, but he thinks the Plano location of Smoke will let him take Smoke to the next level.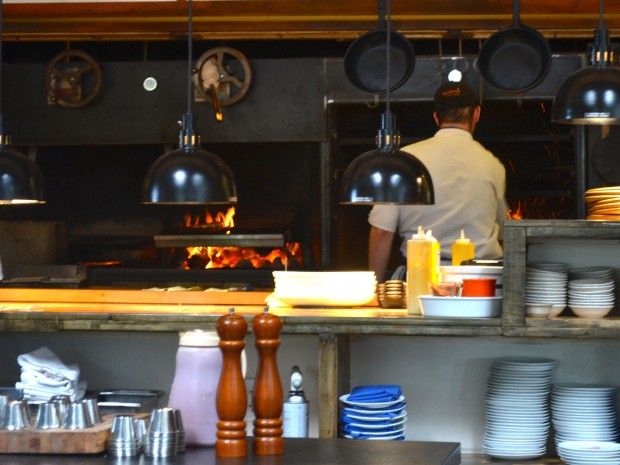 You can see into the kitchen that has a 10 foot custom made hearth.  There is a rotisserie that can grill an entire animal, and many other mechanisms for smoking, grilling, and roasting.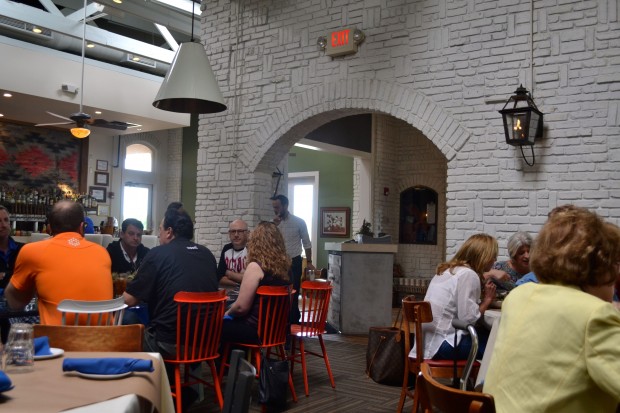 The decor of the restaurant is "Modern Texas", and it has a comfortable feel.  The restaurant is large, but it feels cozy.  As you can see, there were plenty of women enjoying the offerings.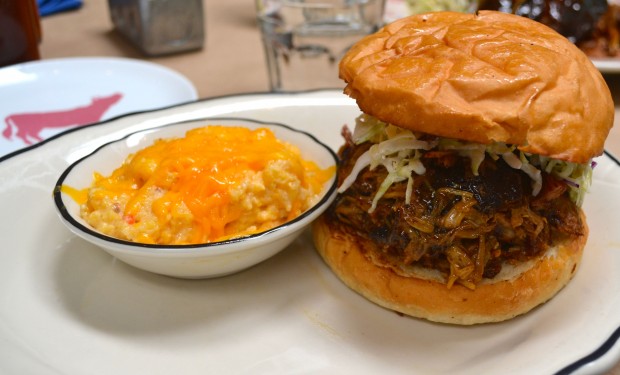 It was exciting to see the grits and hominy casserole on the menu as a side dish.  It is my favorite from the Oak Cliff Belmont Hotel Smoke.  It is so delicious!  On this day, I also ordered the pulled pork sandwich with blue cheese slaw.  Delicious!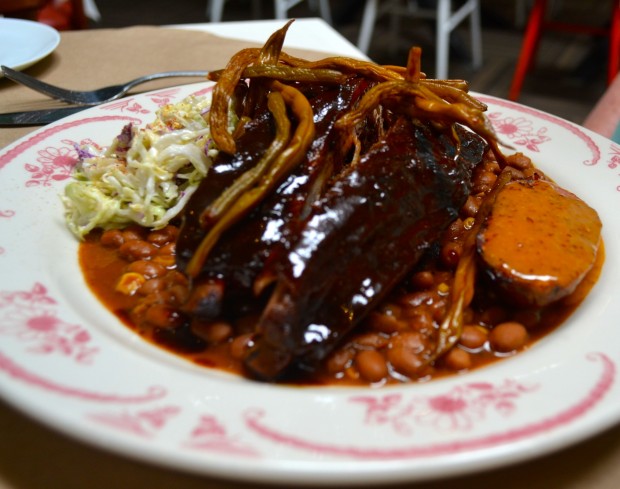 Ever-Lovin' ordered the pork-n-beans with the famous ribs, sausage, and pulled pork.  It was a feast!  Pickled green beans garnished the ribs.  He also chose a side of the slaw.  The pork-n-beans were delicious, and the meats were excellent.
There were so many other items on the menu that we would like to try.  We also want to go to a week-end brunch to enjoy some of our breakfast favorites (especially the apricot pancakes).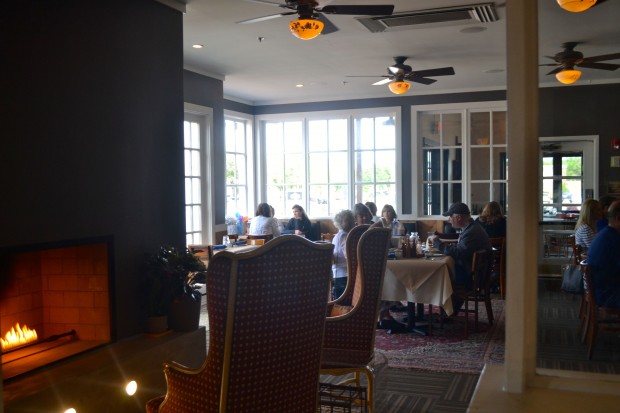 At the front of the restaurant, is an area that has a garden room vibe.  It is light and bright, and I want to dine in this area.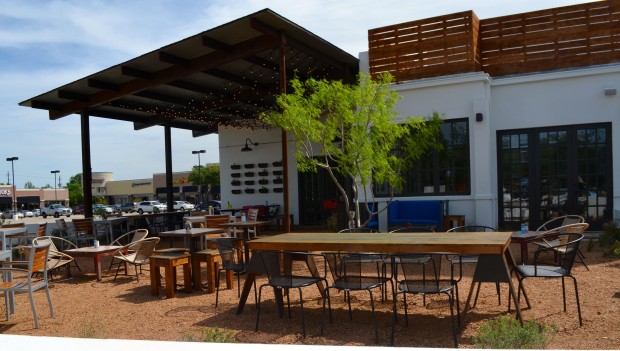 Outside there are two patios with a West Texas feel – dirt floor with cactus decor.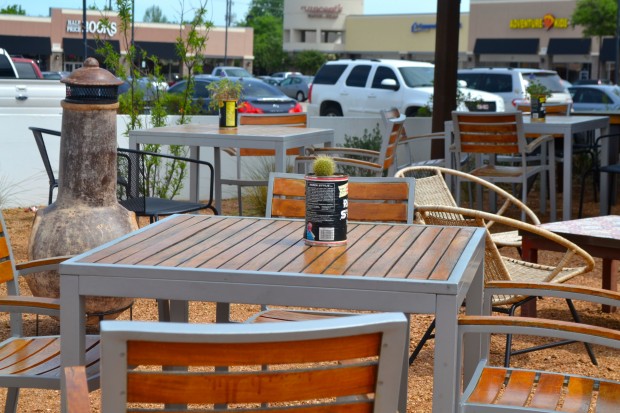 Ranch Style Bean cans for planters – works for me.
If you ask me (and this is just my opinion),  I think I prefer the Plano Smoke over the Oak Cliff Smoke.  We are looking forward to a return visit.
Blessings to you and yours,