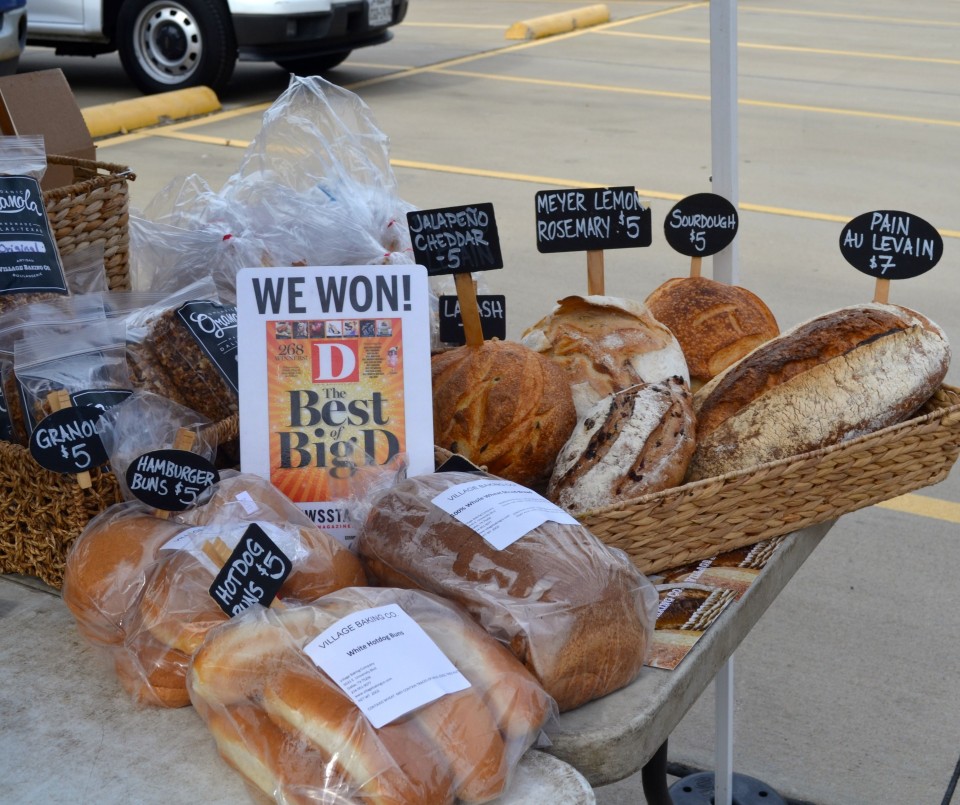 To market
To market
To buy…
No longer do you buy a fat pig
But as you go home again
Home again
You will be dancing a jig.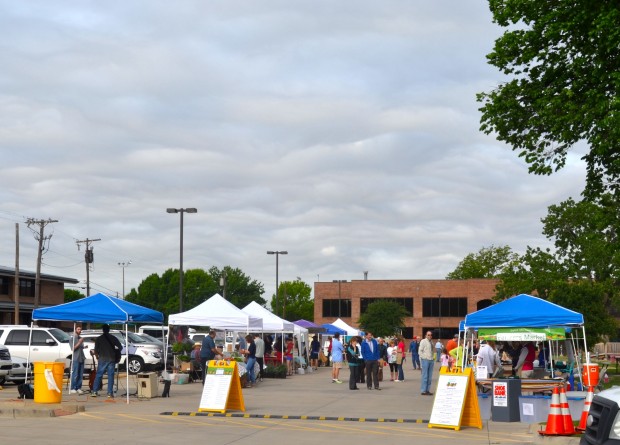 Spring is the perfect time of year to visit local farmers markets, and this week we traveled to University Park to shop at the St. Michael's Farmers Market.  It is located south of Northwest Highway at 8011 Douglas near Preston Center Shopping Center.  This market is a "Ministry of St. Michael and All Angels Episcopal Church".  It is now open every Saturday from 8:00 – 12:00.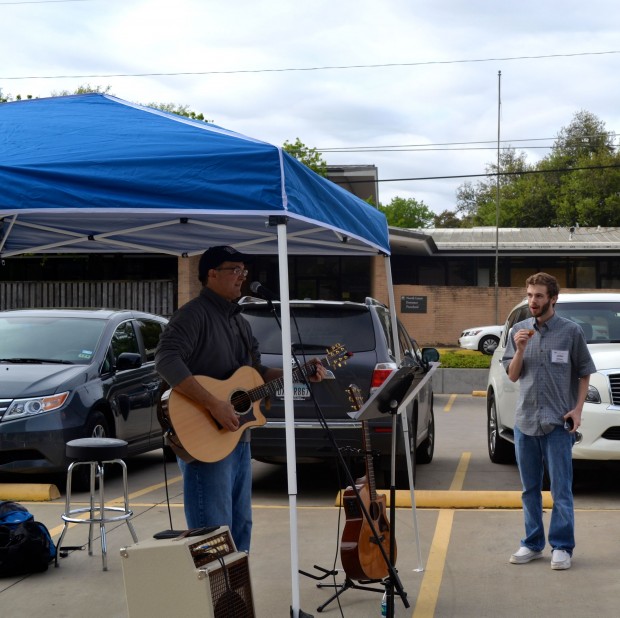 Music greeted us as we entered the market.
On the St. Michael website, the guidelines for vendors to this market are stated.
We welcome farmers and growers who practice natural, sustainable, organic farming. The products must come from within a 150 mile radius of Dallas County to assure freshness. Special foods such as baked goods, tamales, cheeses, eggs, local honey, meats, and pastas are also available. All vendors must grow, produce, or make at least 60% of what they sell at the Saint Michael's Farmers Market.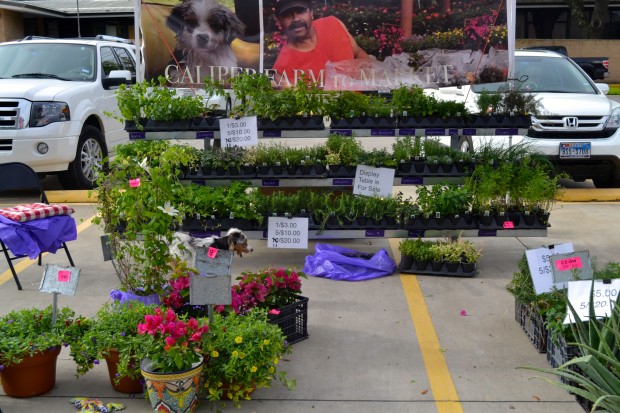 Caliper Farm to Market offers fresh flowers and herbs.
It is still a little early for fresh produce, but there were a few offerings.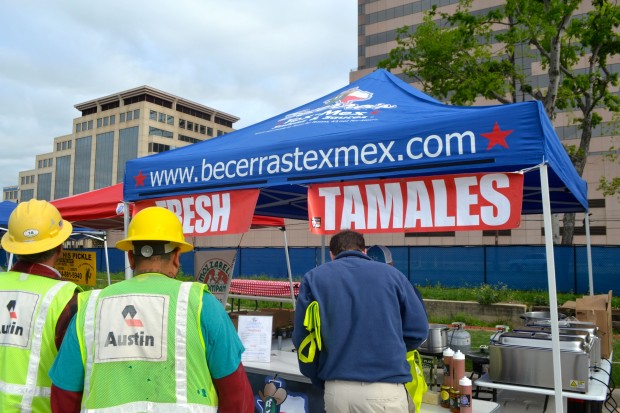 When we saw construction workers come to buy tamales, we took notice.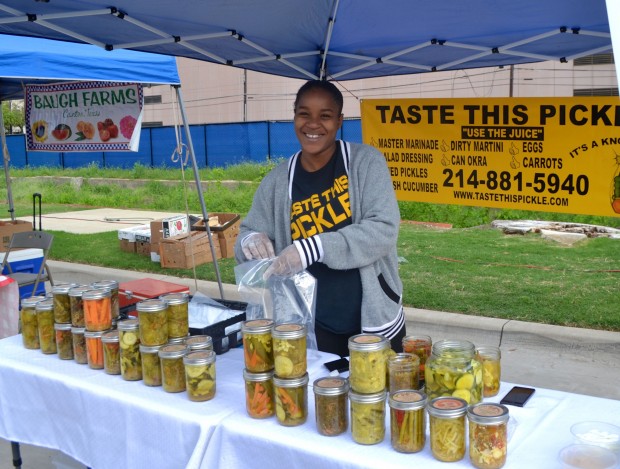 Taste This Pickle offers all types of pickled vegetables.  I asked her if she had a bread and butter pickle, and she said she had a relish.  It is a mango relish, and it is SO good.  I can't wait to put it on BBQ or hot dogs.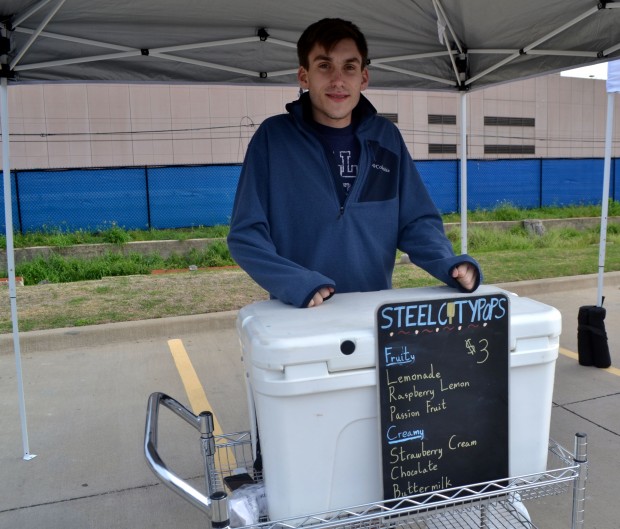 Popular Steel City Pops are sold at this market.  I so hated that we had eaten a big breakfast.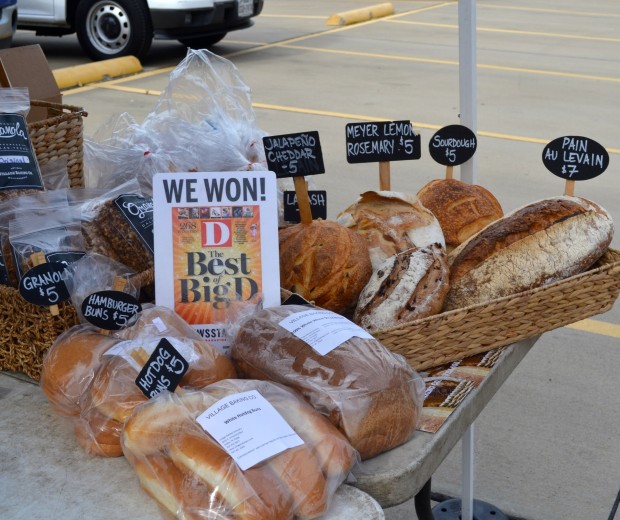 Highly rated Village Baking Company is also here selling their artisan breads.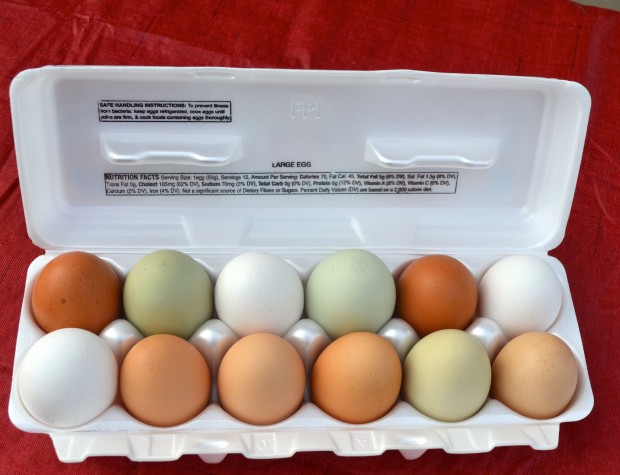 We thought the multi-colored eggs interesting.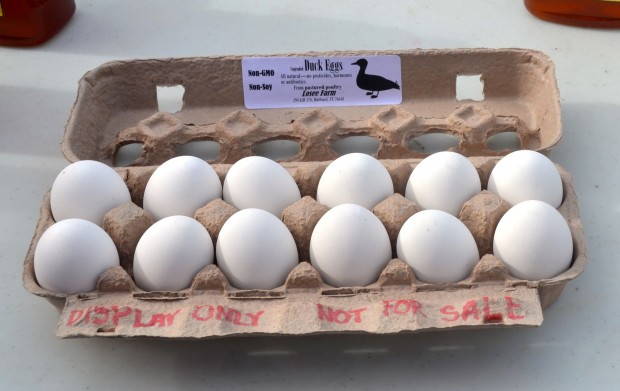 There were even duck eggs for sale.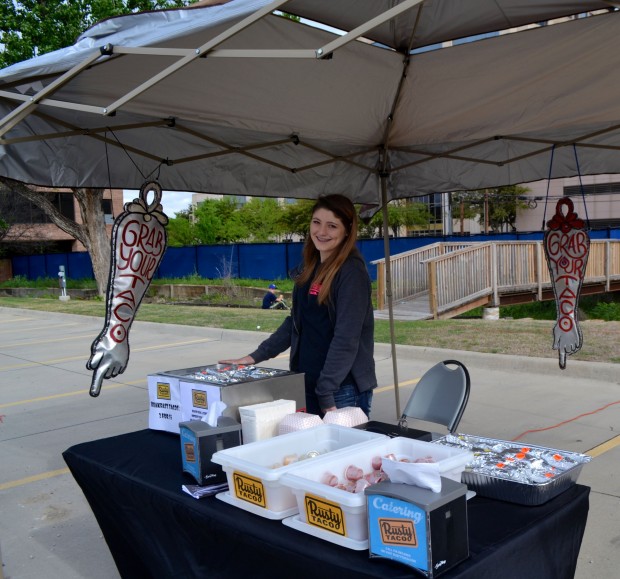 Rusty Tacos is a popular taco joint on Greenville, and they sell breakfast tacos at this market.  Note to self: You can enjoy breakfast at this market.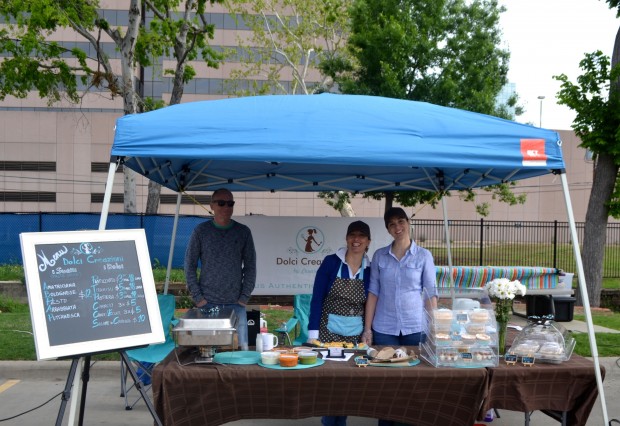 Dolci Creazioni sells Italian desserts and pasta sauces.  There are also other vendors that sell meats, shrimp, soaps, jams, honey, and even some good looking macarons.
Lee told me about this market, and she swears that later in the season there is a produce dealer that sells the BEST tomatoes ever.  I will be back to see about that.
No, we didn't buy a fat pig, but we did buy some good food.  Jiggety-jig!
It was a beautiful morning.  We enjoyed our outing.  I think I will check out other farmers markets around town.
Blessings to you and yours,
You can visit the SMFM website to see the list of vendors.