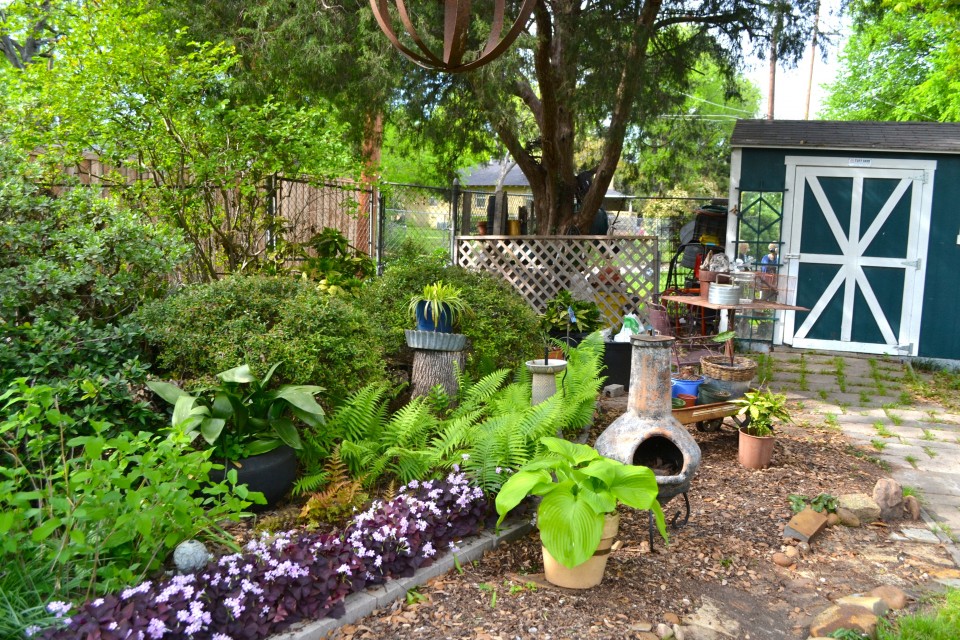 I called Miss Jane.  "May I visit your garden?"
"The daffodils are gone, but there are iris blooming and and some roses," she replied.  "You are welcome to come."
And go I did.  It is always a treat to stroll through Miss Jane's garden.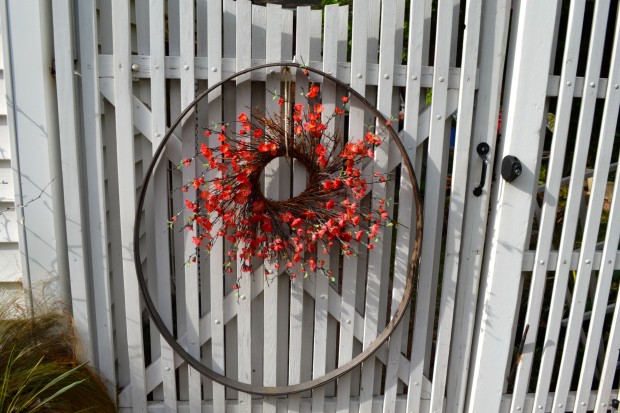 A new wreath adorns the garden gate. The large hoop is from a drum at Miss Jane's work.  What a perfect frame for the colorful wreath.  Miss Jane is the queen of recycling objects to adorn her garden.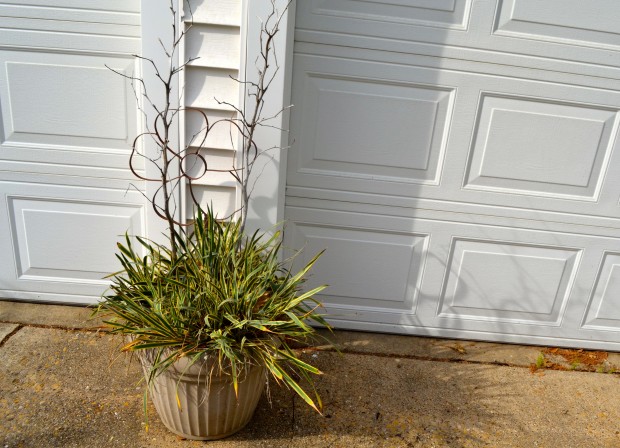 I love the curly twigs and the metal flower in the container by her garage.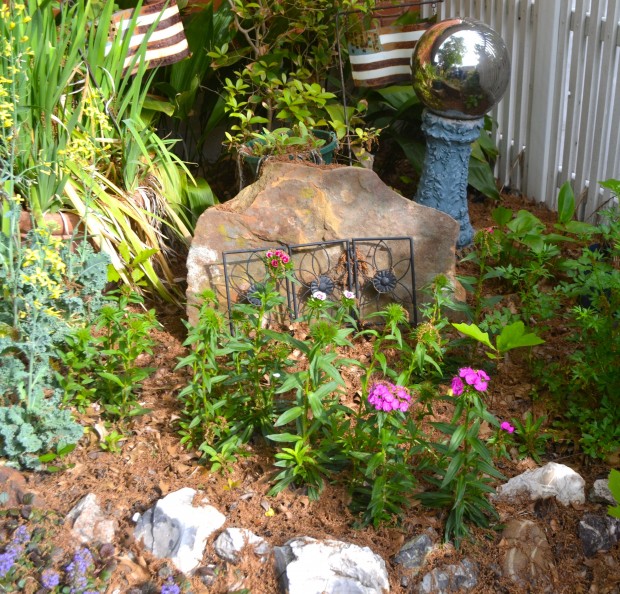 Miss Jane creates wonderful vignettes throughout her garden.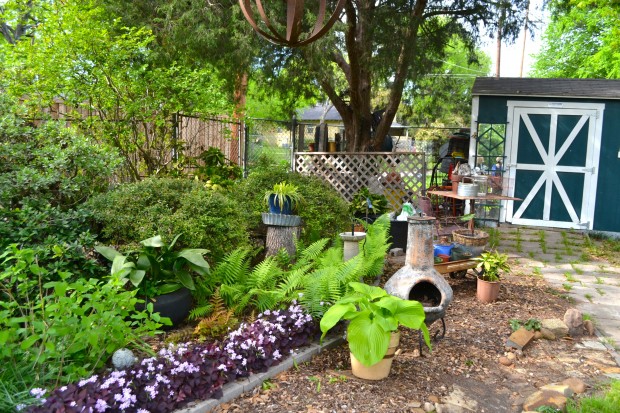 Just look at all the details – plants on an old tree stump, lattice screens, pots filled with plants, and a bird bath.  Plus much more!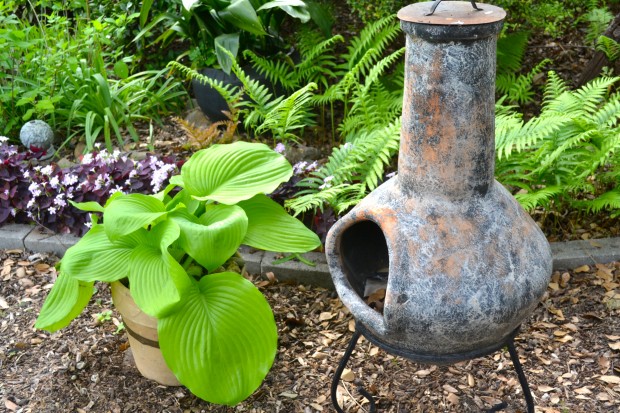 This is a hosta plant next to the chiminea.  I was surprised at the large leaves.  Miss Jane also collects vintage white clay flower pots.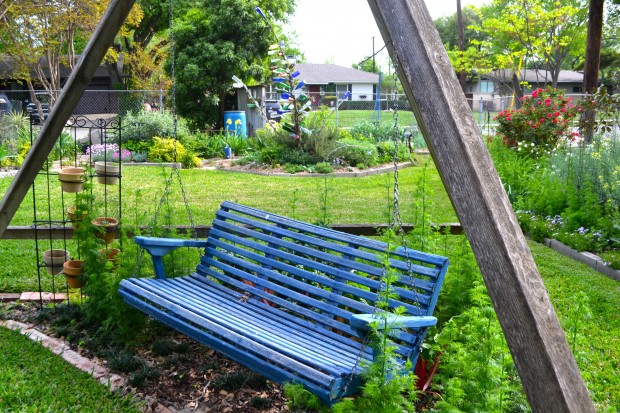 The focal point in the center of the yard is the bright blue swing.  I love this swing.  In the background you can see her bottle tree.  Miss Jane created all of the flower beds herself.  Amazing!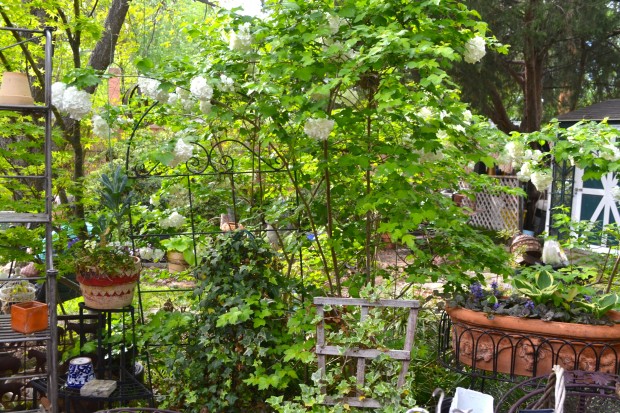 On Miss Jane's patio, plants form a natural screen.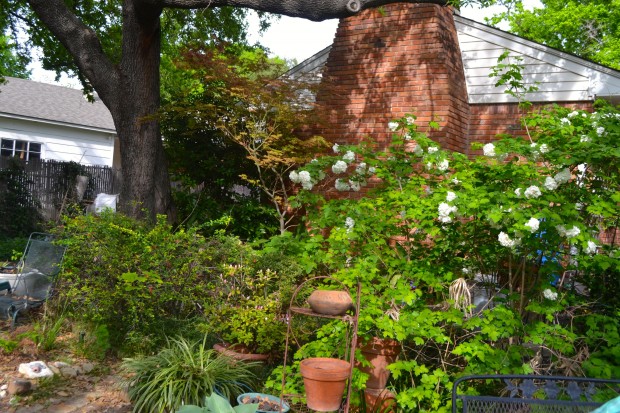 This is the view from the other side of the screen.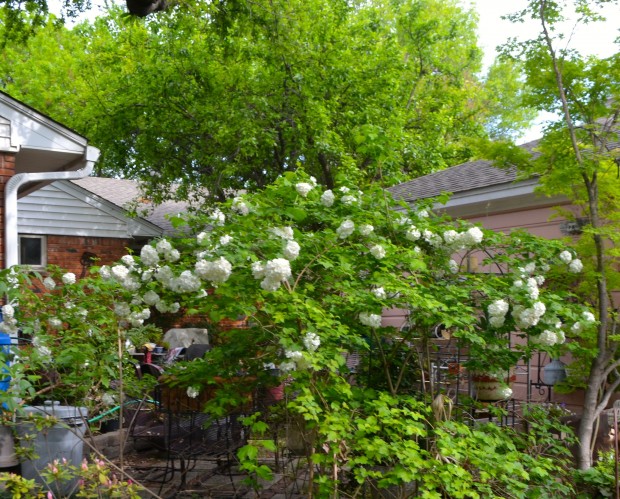 I want a snowball plant.  Miss Jane brought me an arrangement filled with these blooms, and they are gorgeous.  This plant might have come from her father's yard.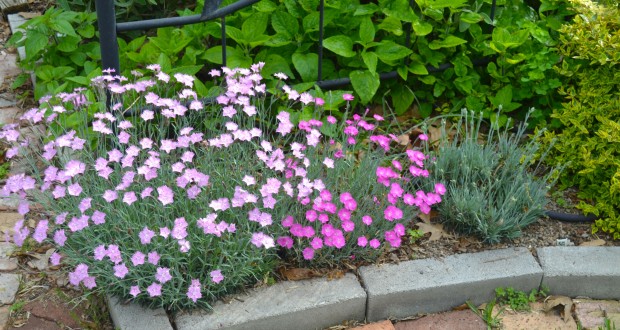 Other plants are what Miss Jane calls memory plants.  As a small child, she remembers yards filled with these pink flowers.  Her love of gardening began at a young age.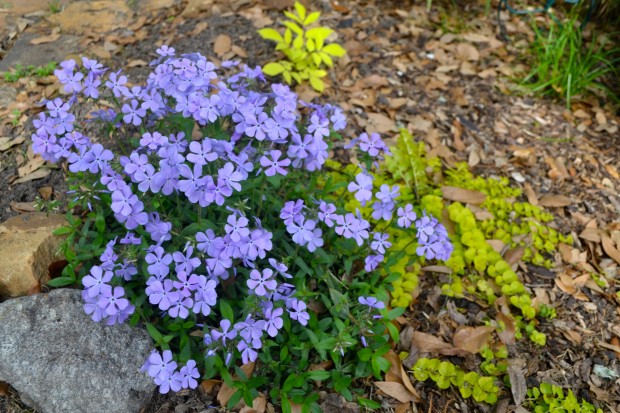 These blue blossoms also evoke memories from her childhood.  I have mentioned in the past how Miss Jane collects different plants in her garden.  I like that she also collects memories.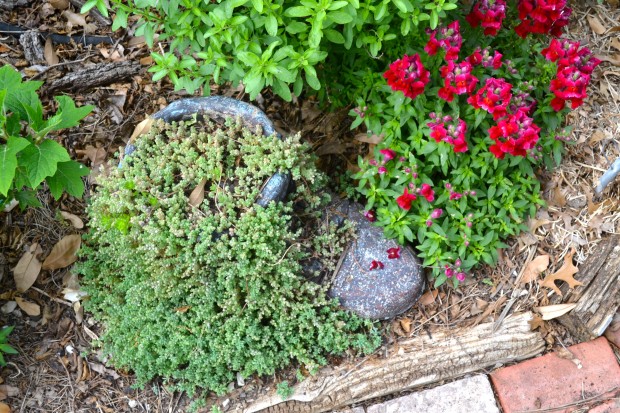 A concrete boot that once sat empty on the side of our house looks great in her garden.
Miss Jane's Garden is popular.  On the day we were there, neighbors were there taking pictures of their children among the flowers.  The children were so cute dressed in their Easter finery. How wonderful to have a neighbor with such a beautiful garden.  They are lucky!
Thank you Miss Jane for letting me share your garden.
Blessings to you and yours,
There is more to share on another day.