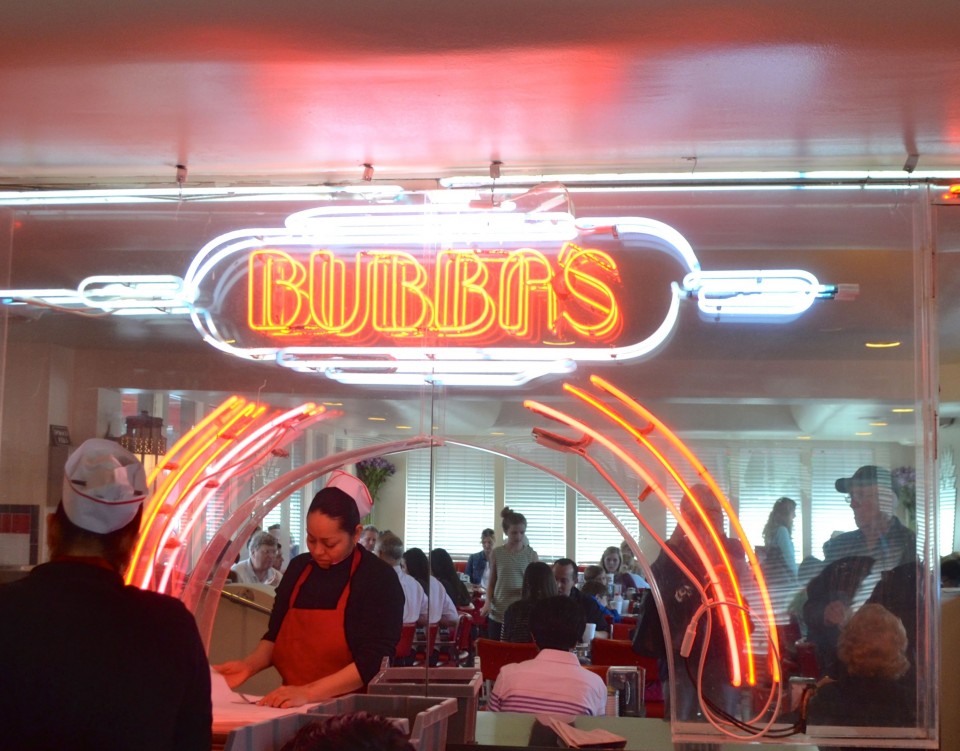 The year was 1981.  Mary Beth (Babe) and Paul (Bubba) Vineyard brought traditional southern comfort food to the Park Cities area of Dallas, Texas.  Bubba bought an old 1929 Texaco service station across from SMU on Hillcrest Avenue and converted it into an Art Deco-style diner.  Babe perfected the recipes, and the customers came – AND they are still coming.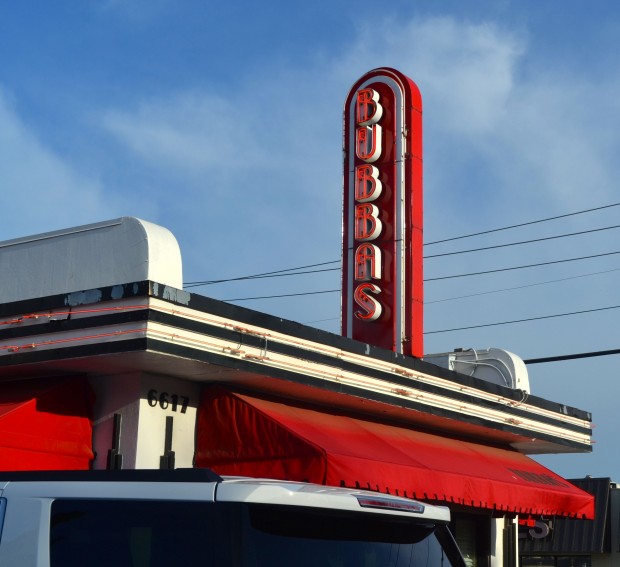 The customers not only come for the chicken fried steak, fried chicken, and delicious vegetables, they also come to Bubba's for breakfast.  A basic breakfast is served at Bubba's every morning from 6:30-11.  The food is very good, and the prices are very reasonable.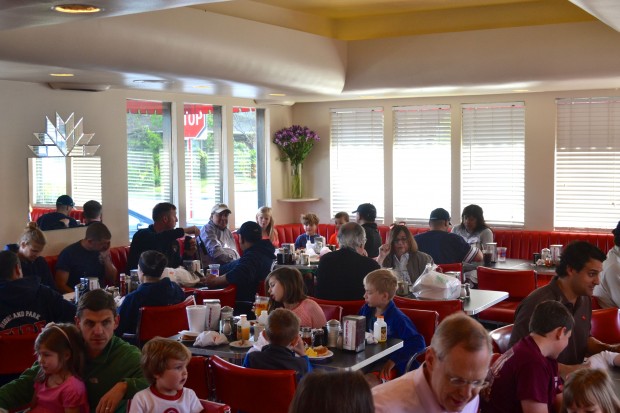 To say that the restaurant was crowded would be an understatement.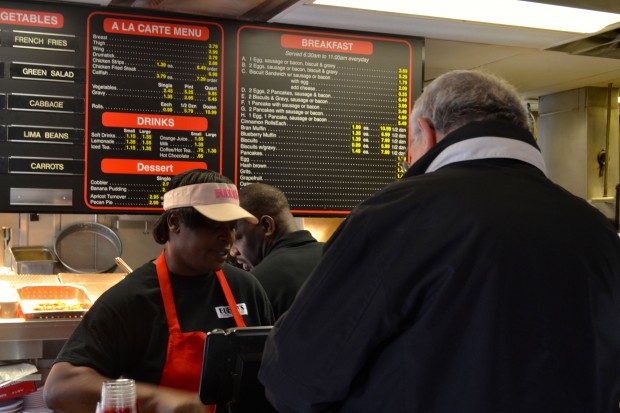 You place your order at the counter, and then by some miracle, the wait staff brings you your order.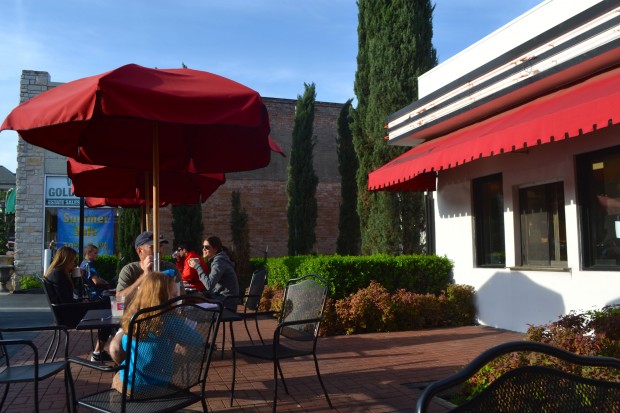 We were lucky and found a table on the patio.  It was a beautiful spring day, and we enjoyed being outside.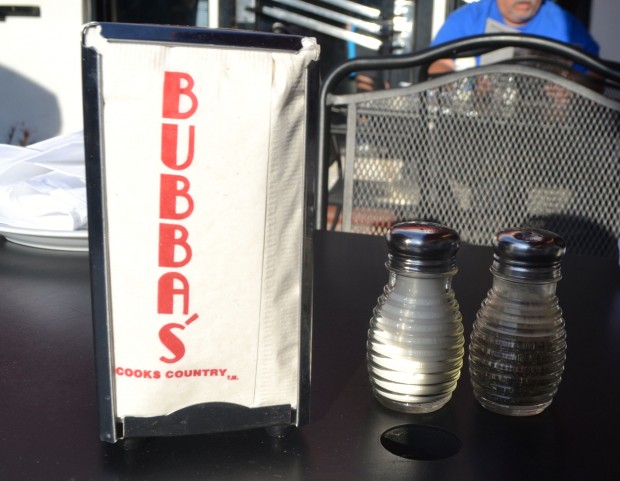 Printed napkins!  I do love them.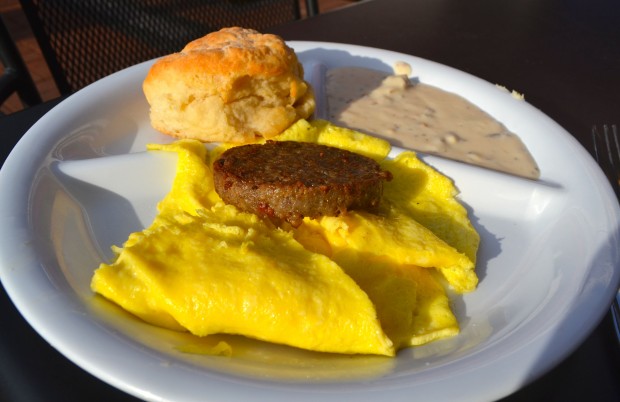 One egg, sausage or bacon, biscuit, and gravy was just what I wanted.  The cost was $3.69 if I remember correctly.  What a deal!  The stars of this offering are the biscuits and gravy.  Many times gravy in restaurants is NOT good.  This is wonderful sausage gravy, and the biscuits are delicious.  Yummy!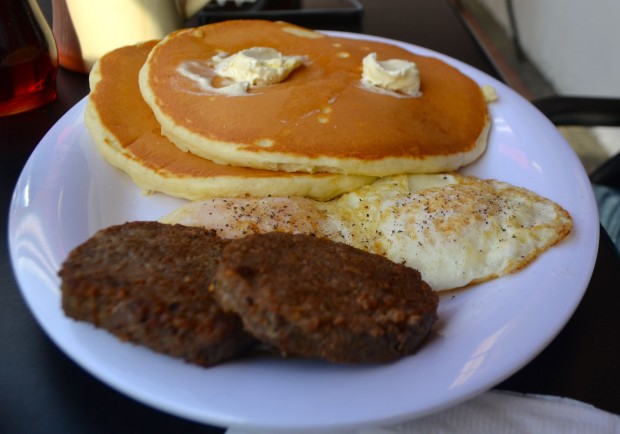 Ever-Lovin got the pancakes with eggs and sausage (or bacon).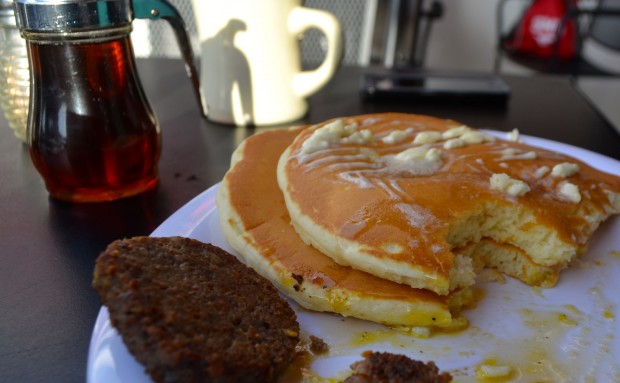 The pancakes were light, fluffy, and very tasty.
Oh, there were cinnamon rolls on the menu. Many people had cinnamon rolls on their trays.  I drooled.  Maybe, they would be worth a try next time.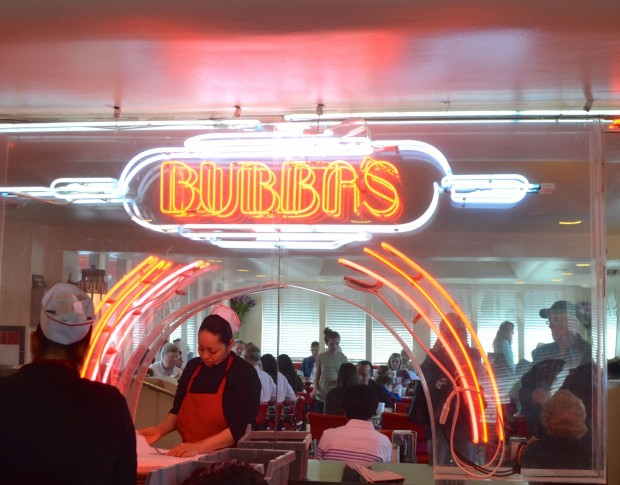 Be still my heart!  I love the neon Bubba's sign in the restaurant.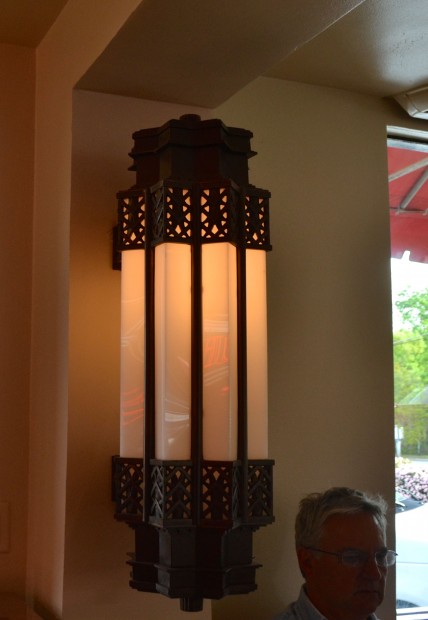 Doncha love the lanterns?  I do!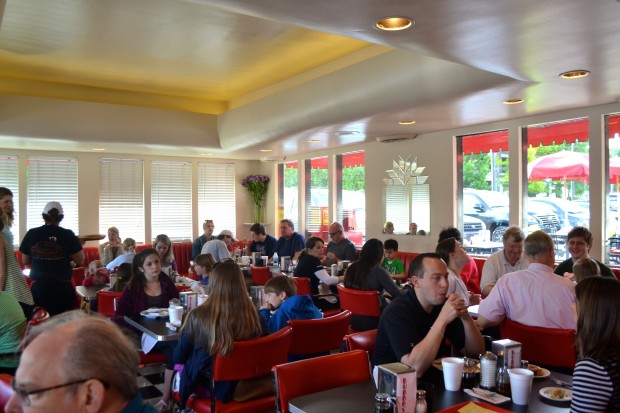 As we left the restaurant, it was still crowded, and the customers kept coming.  Good food at reasonable prices appears to be a good formula for success.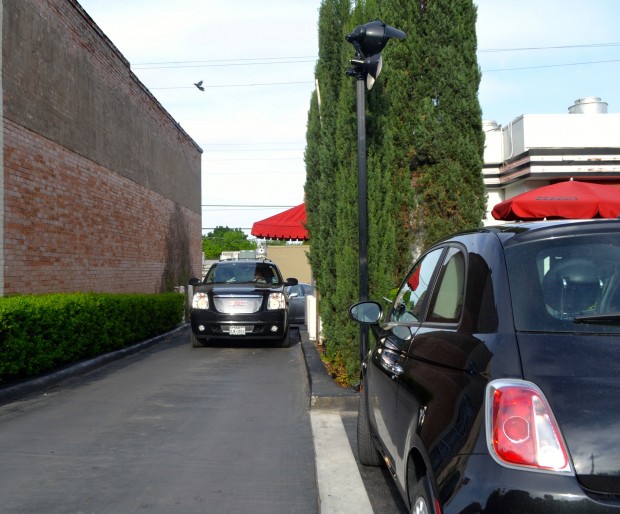 Bubba's even has a drive-thru.  How about that?
What a wonderful way to start the weekend.
Blessings to you and yours,
Lunch and dinner menus include fried chicken, chicken fried steak, fried chicken livers, fried catfish, your choice of vegetables and yeast rolls.
FYI:  In 1993, the Babe and Bubba opened the first Babe's Chicken Dinner House in Roanoke, Texas and continued serving traditional southern comfort food to happy customers.  There are now nine Babe's restaurant in the area.