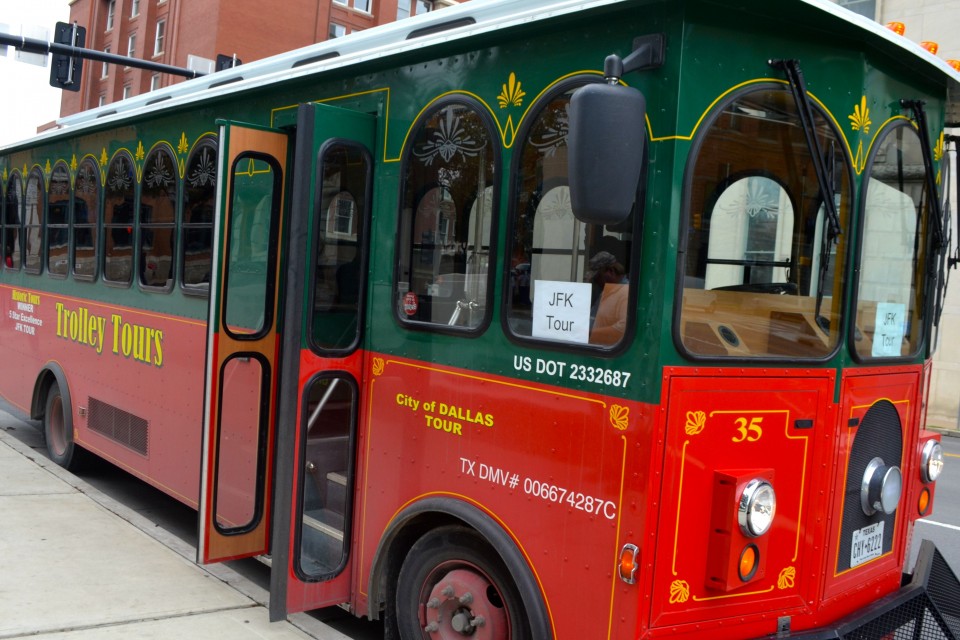 For those of us old enough to remember – Where were you on November 22nd, 1963?
The freshman girls from Dallas at Texas Tech were all listening to their radios.  They wanted to hear everything about President Kennedy's visit to Dallas, Texas.  Suddenly (as if in unison) the volume was blaring throughout the dorm.  The President had been shot.
It was one of the darkest days in our country's history.
Go back to November 22, 1963 as if you were there. As the day unfolded. Was it as simple as a lone gunman?..or was it something more? Travel the Presidential Motorcade route & the time-line of Lee Harvey Oswald, Discover facts that you NEVER knew before!
(From the Big D Fun Tours website)
The tour trolley was parked across the street from The Six Floor Museum at 411 Elm Street in downtown Dallas, Texas.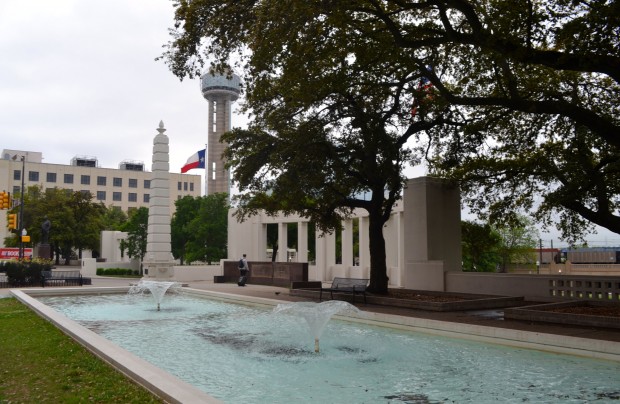 You can find the trolley parked in front of the Bryan Pergola at Dealey Plaza.  Tours run four times daily except for Christmas and Thanksgiving days.  Tickets are sold on the trolley, and they are available on a first-come first-served basis.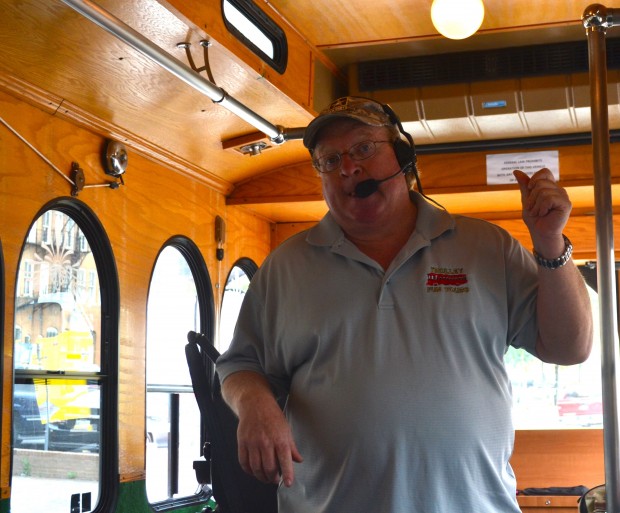 Mike was our tour guide, and he was entertaining and very informative.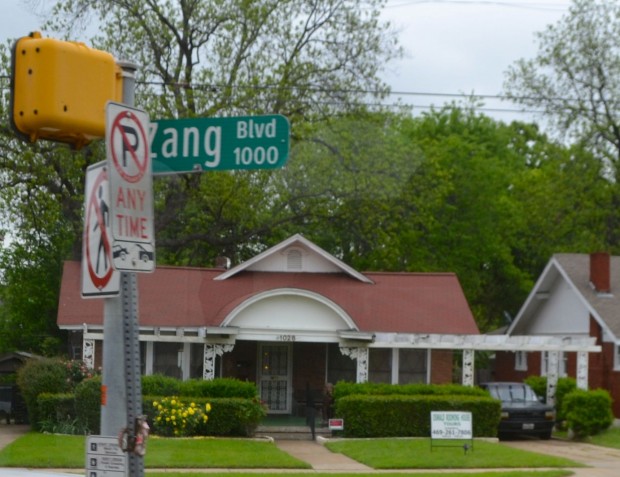 Taking pictures from inside the trolley was difficult. (So, I do not have many pictures.)
Going to Oak Cliff to see Lee Harvey Oswald's neighborhood, and to experience the time-line of that day was an education.  In 1963, Lee Harvey Oswald was renting a room in this house.  He returned to the rooming house about 30 minutes after assassination, but did not stay for very long.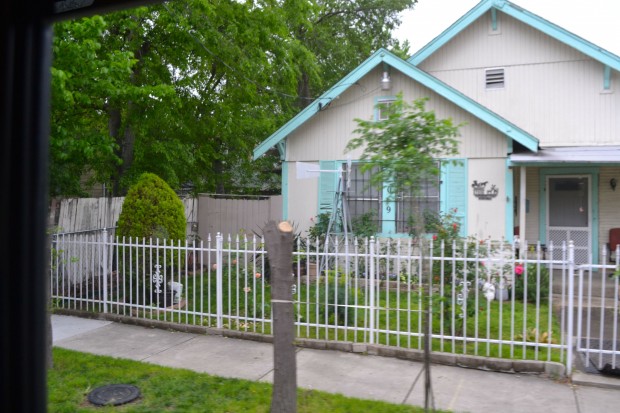 About a mile away, Lee Harvey Oswald gunned down Officer J.D. Tippit in front of this house.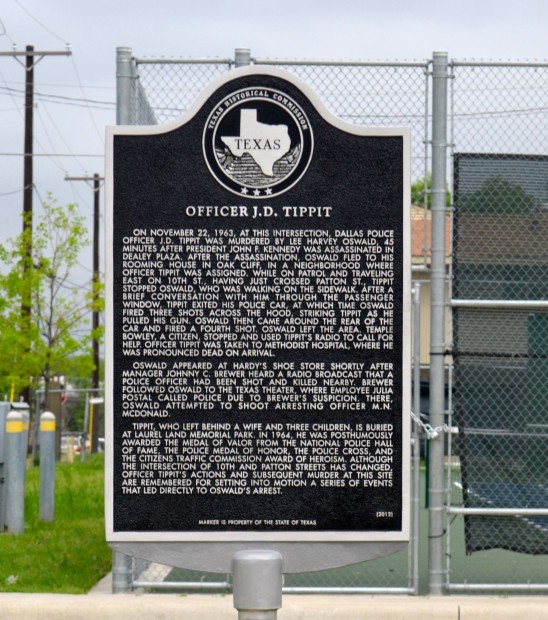 Two years ago this historical marker was placed in this neighborhood honoring Officer J.D. Tippit.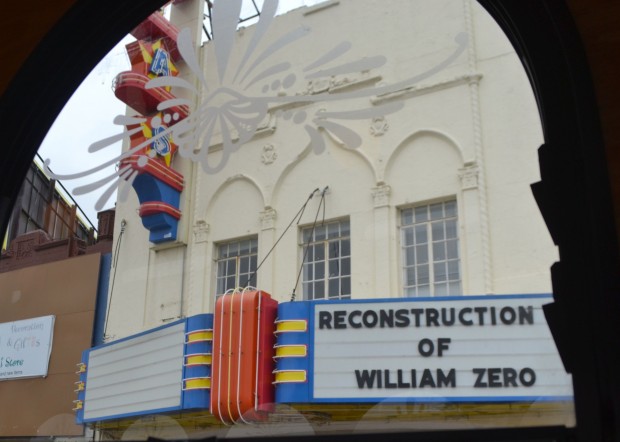 Texas Theater in Oak Cliff is where Lee Harvey Oswald was apprehended.  Movies are still shown in this theater.
Mike's narrative was non-stop for the duration of the one hour tour.  Facts I didn't know included information about Jack Ruby.  Trust me.  It is interesting.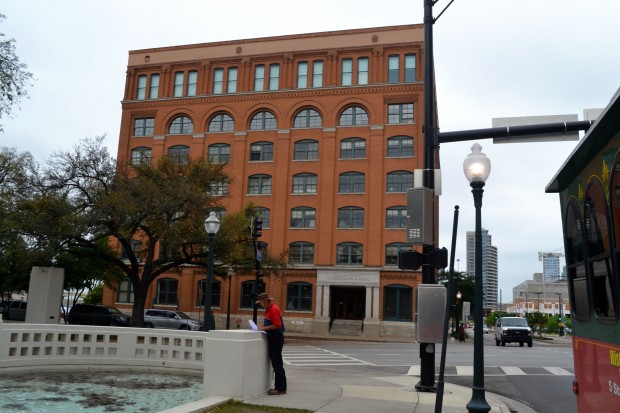 The trolley tour is not associated with the Sixth Floor Museum, but I think visiting the various sites certainly adds to the understanding of the events of that fateful day.   If you haven't visited the Sixth Floor Museum, you could visit both the museum and take the trolley ride for an informative day.
Blessings to you and yours,