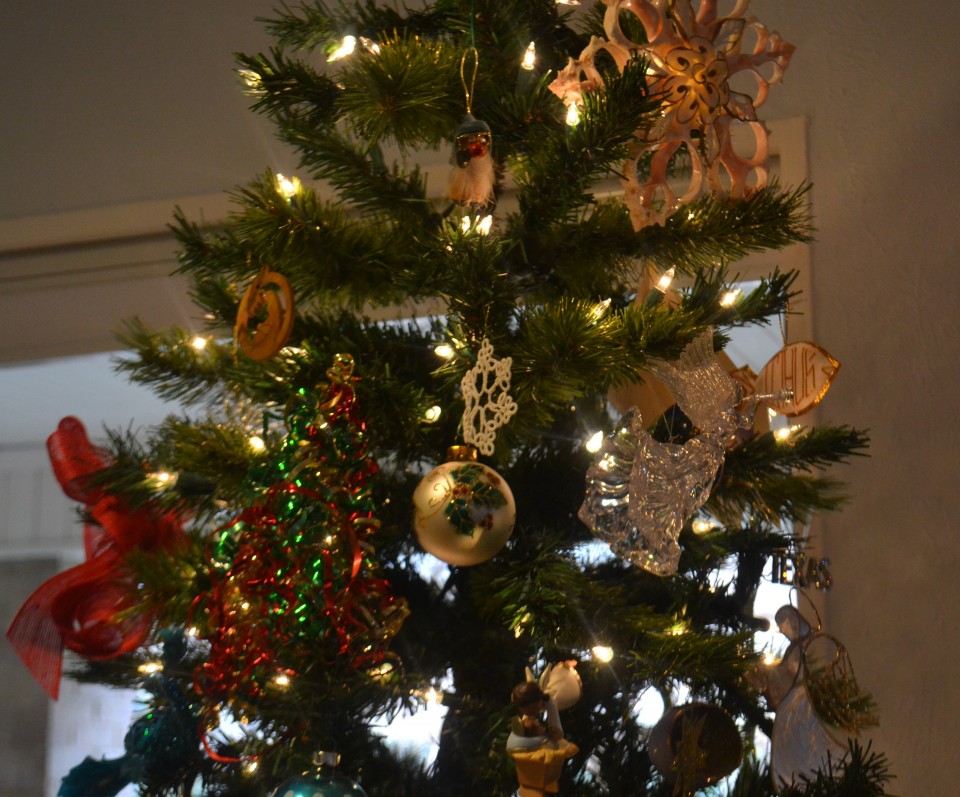 Sheila and David are our dear friends of many many years.  On this first day of the new year, they invited several of us over for  lunch.  How wonderful.  Sheila does everything to perfection, and it is always a delight to be invited into their home.i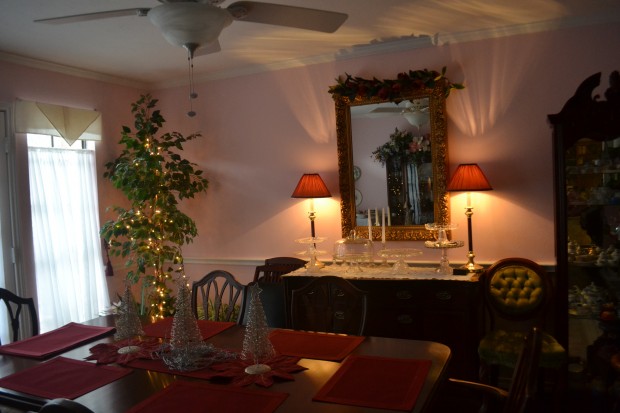 How pretty!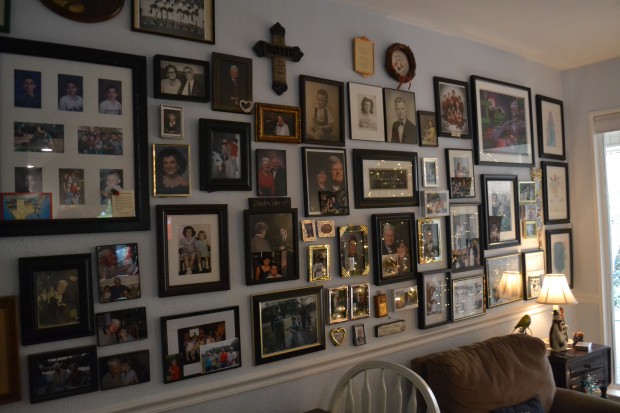 One of my favorite things in Sheila and David's home is their wall of family photographs.  It traces their family's history, and it is beyond wonderful.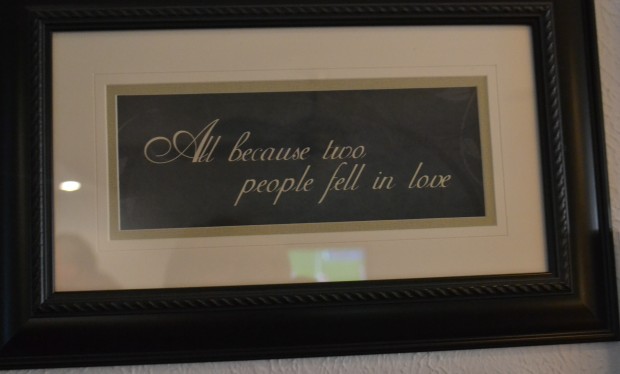 In the middle of all the pictures is the saying – "All because two people fell in love."  How very true.  I like it.  I love it.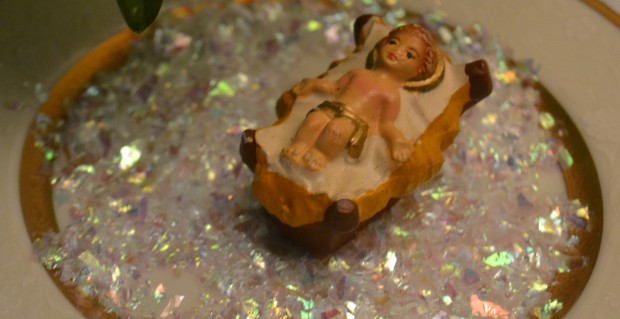 Sheila has this cherished Holy Baby Jesus from years long ago.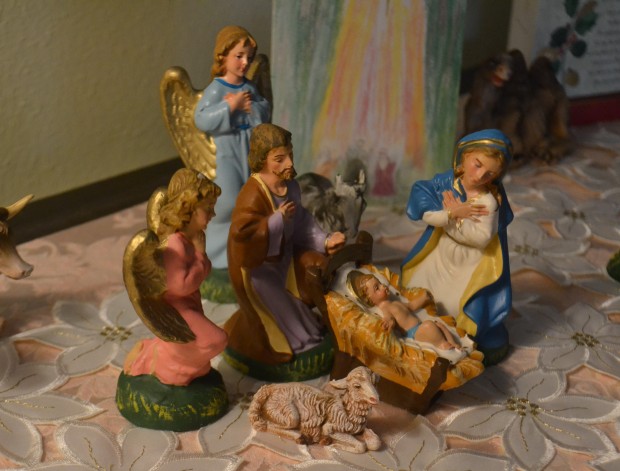 Sheila bought this nativity set in 1965.  It is beautiful.  Most of the pieces still have the 29 cent price stamped on them.  

Look at how many pieces Sheila bought.  Amazing.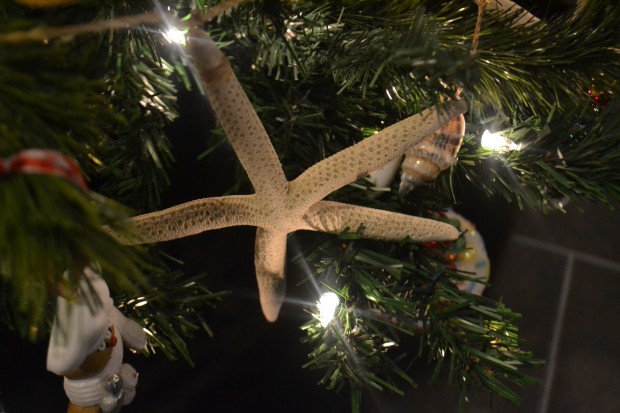 Sheila and David are from Virginia, and they love the beach.  This starfish garland on their tree is wonderful.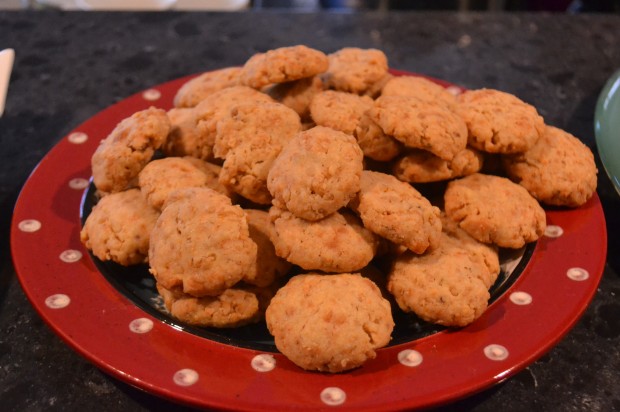 Sheila is know by all as one of the best cooks anywhere.  These cheese crackers are one of our favorites.  Yummy!  (I will try to get the recipe to share.)
All of the food was beyond delicious, but I was too busy visiting or feeding my face to take pictures.  Trust me.  It was so good.  Sheila had white chili with all the trimmings – chips, cheese, avocado, and sour cream.  For our good luck throughout 2013, she had black-eyed peas.  They were tasty – not bland.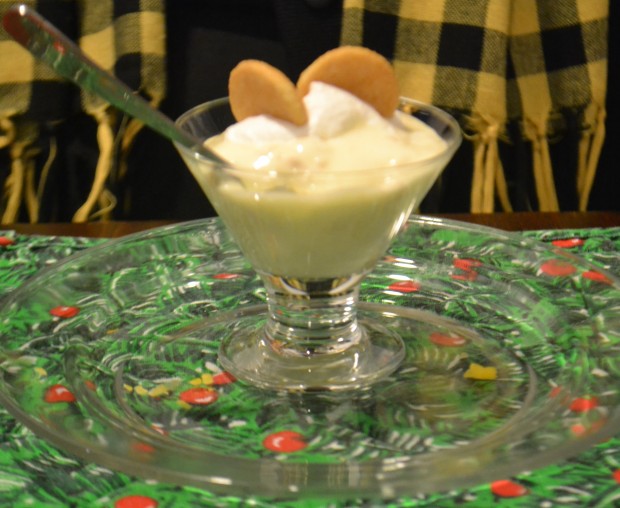 The mini-banana puddings were the perfect ending to our lunch.  (Click on the banana pudding link for the recipe.)  I love these little glass dishes.  This is a recipe from a mutual friend, and it is great.
Blessings to you and yours,
Love,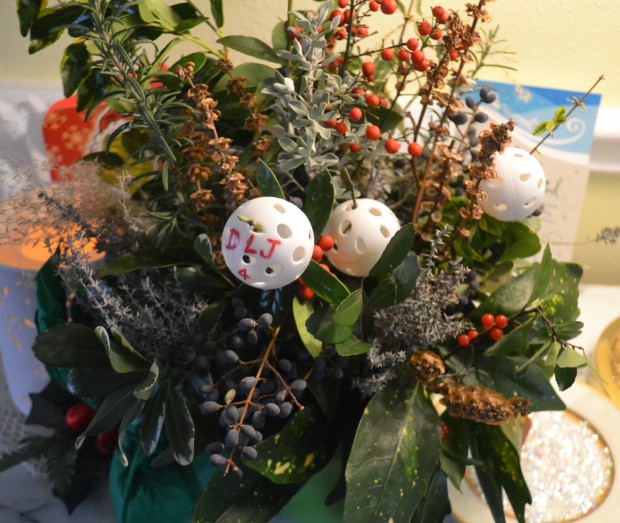 Just had to show you this fantastic arrangement gardner friend Jane brought to Sheila and David.  All of the greenery is from Jane's garden.  To say that David is an avid golfer is an understatement – thus the practice balls in the arrangement.  I like it.  I love it.