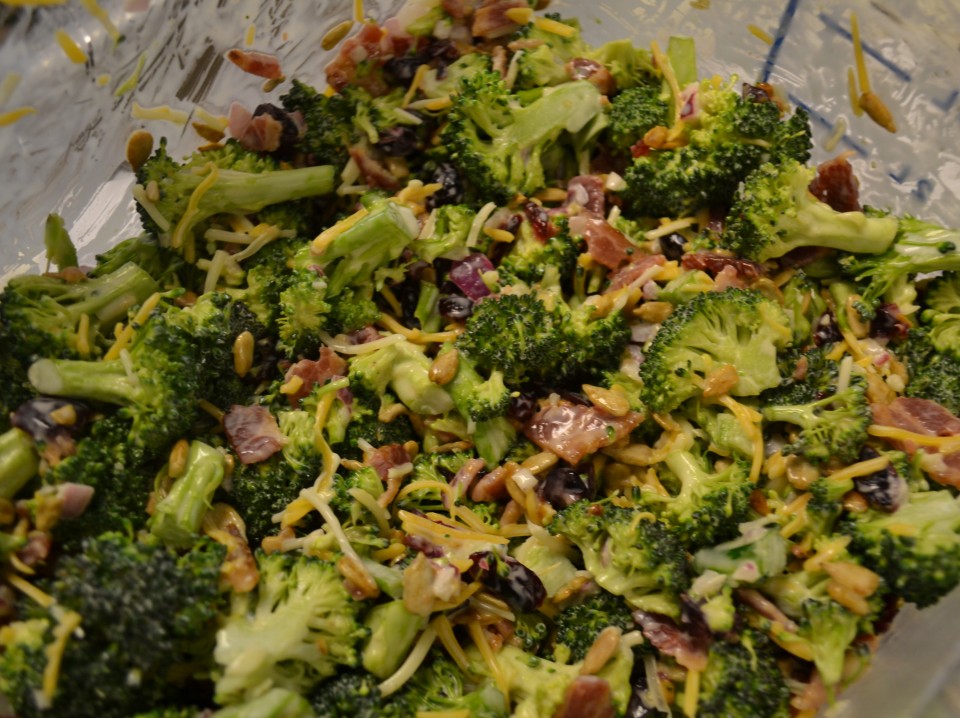 When Melanie Ann and Olive came to visit, I needed a side dish to go with the left over BBQ.  I thought I would make Chinese cold slaw because I didn't eat get to eat very much Chinese cold slaw at the Big Jubilee Supper, and I really like Chinese cold slaw.  When I got to Kroger's there wasn't any bagged cold slaw mix (it had been "cut" from the truck). Boo-hoo!  Yes, I can grate cabbage, but I was in a hurry.  Okay, Plan "B".  Then I saw a 12 ounce bag of broccoli florets.  Says I to myself, "What about a broccoli salad?"  Then I reply, "Sounds like a good idea."    I know I'm a little weird, but…
This is Ever-Lovin's kind of food.  He loves broccoli and thinks it is super healthy – which it is.  After our friends left, he declared that I could make broccoli salad anytime, and he wouldn't complain. It was easy-breezy, and I promise I will make Ever-Lovin' another broccoli salad again soon.  It is a perfect summertime or anytime dish, and delicious if I must say so myself.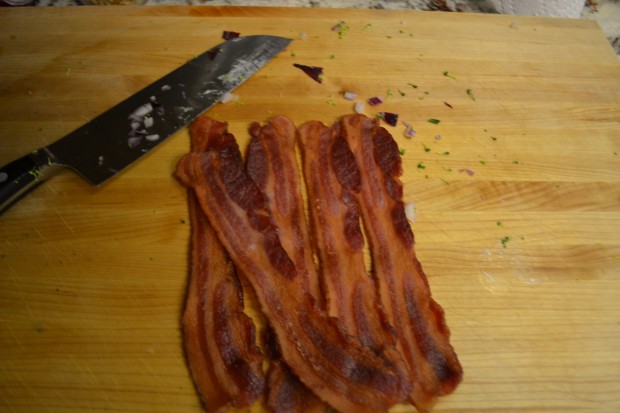 Cook bacon and chop or crumble.  I cooked the bacon in the microwave.  Set aside.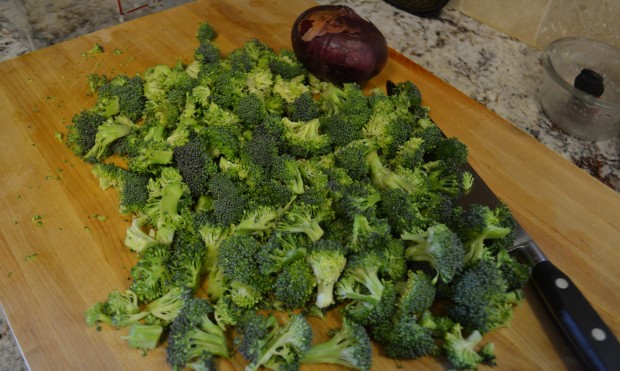 Chop the healthy broccoli into bite size pieces.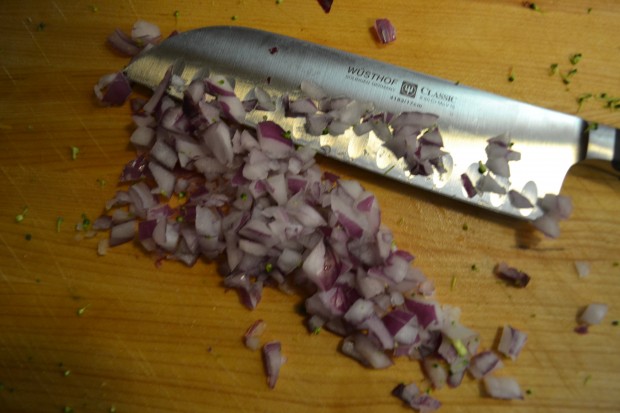 Dice about 1/2 cup red onion.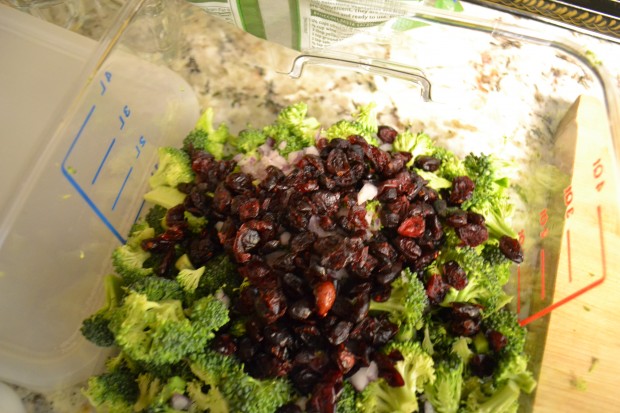 Mix together broccoli,  onions, and cranberries.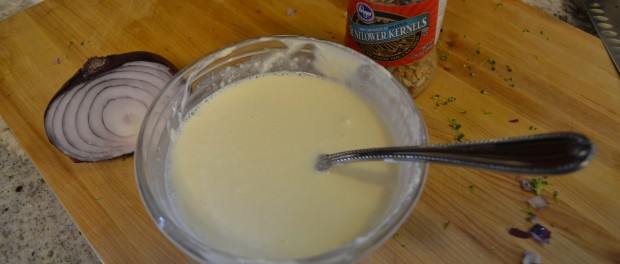 Make a dressing of mayonnaise, vinegar, and sugar.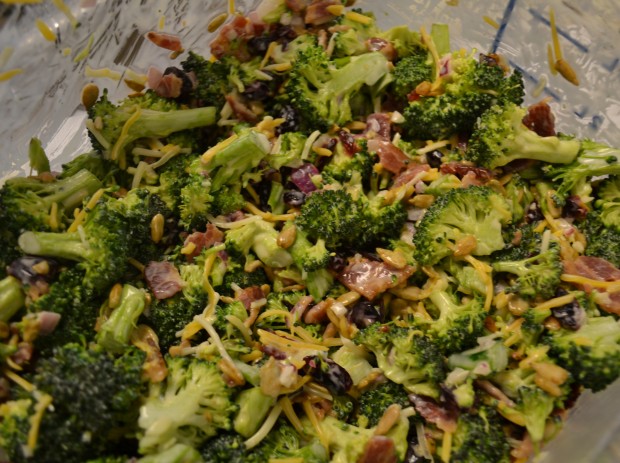 Stir together broccoli mixture, crumbled bacon, grated cheese, sesame seeds, and dressing.  How easy is that?  Just see how beautiful this looks, and please know that it is wonderfully delicious and a little healthy.  Refrigerate this for at least a couple of hours so the flavors will get happy together.
Enjoy!
Blessings to you and yours,
PS:  I saw this sign recently and loved it.  "If plan "A" doesn't work, remember there are 25 more letters in the alphabet."   I'm here to tell you – Plan "B" was a winner this time.
Remember to click on the title of the post to see the recipe.
Broccoli Salad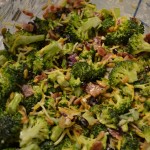 By Lana Published: June 13, 2012
A refreshing and delicious broccoli salad.
Ingredients
Instructions
Cook bacon and crumble. I cooked the bacon in the microwave.
Chop broccoli into bite size pieces and place in a medium size bowl
Add chopped onions, and cranberries.
Make the dressing by mixing together mayonnaise, sugar, cider vinegar.
Combine broccoli, bacon, sesame seeds, cheese, and dressing. Mix well. Chill in the refrigerator until ready to serve. It is best to chill at least 2 hours so the flavors meld.