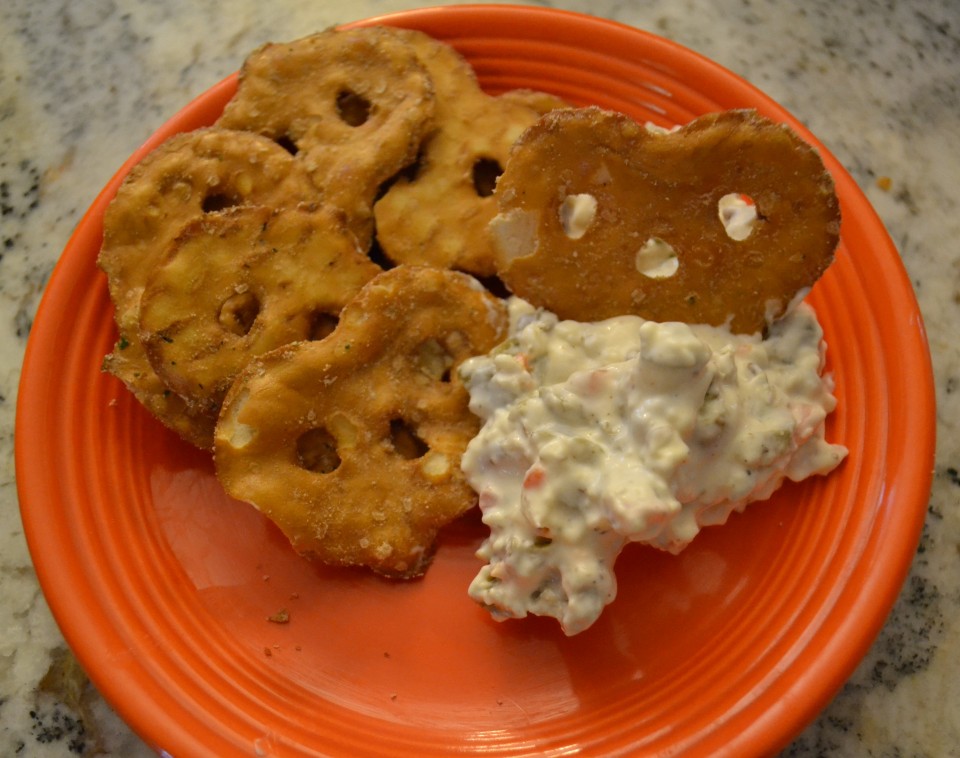 (To the tune of She'll Be Coming Around the Mountain)  Humor me.  It almost works.
Tired and wea-r-y travelers were we.
We had driven across two states you can see.
Searching for our destination
We drove with determination.
And thus we reached the cabin hungry.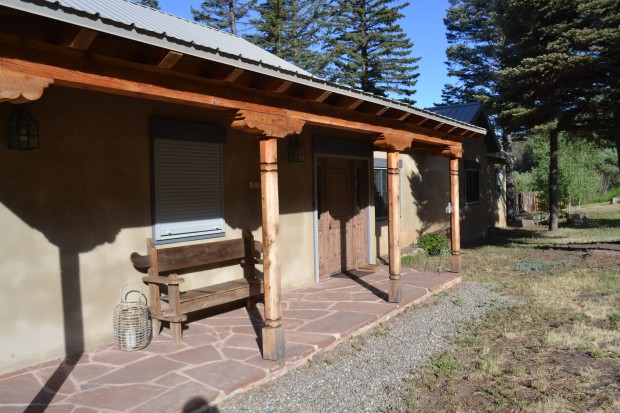 To our surprise and delight, The Mrs. had prepared a spread of snacks and sandwich makings.  No pictures (too brain dead to think about taking pictures), but believe me it was good.
Here is the MENU – as I remember it: Sandwich making supplies, three kinds of carving board meats, at least four kinds of cheeses (Brie, Provolone, Cheddar, ???) two types of artisan breads, multiple types of chips and crackers, fresh cherries and grapes, homemade pimento cheese (yummy!) and an olive spread that was beyond delicious.  I thought we were going to eat all of the olive spread that first night. (really!)
When I got home, I had to make some for Ever-Lovin'.  Looking forward to serving this July 4th when the gang comes over – if it last that long.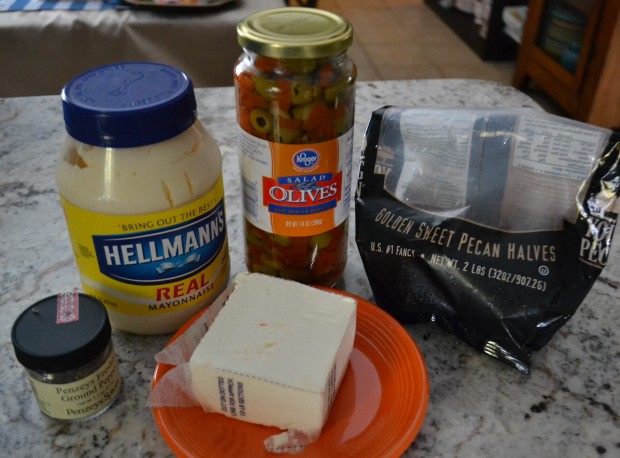 Only five ingredients:  Cream cheese, mayonnaise, olives, pecans and black pepper.  I could only find olives with pimentos, and they worked  fine.  Ignore the spots on the cream cheese.  Got in a hurry.  Chopped olives with trusty knife, and then sliced off the cream cheese.  UGH!!  Then I had to slice another portion off the remainder of the cream cheese so it wouldn't taste like olives.  My bad.  Don't do as I do.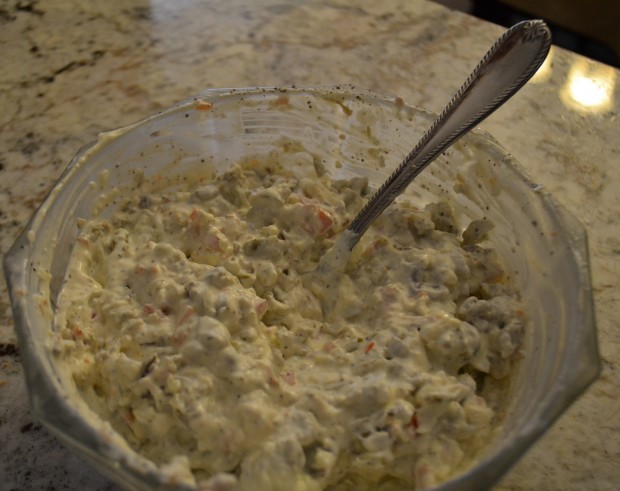 Mix ingredients all together, and that is it.  How easy is that?  Yummy and delicious!  It is a good thing to let it sit in the refrigerator for a couple of hours or longer before serving – if you can wait that long.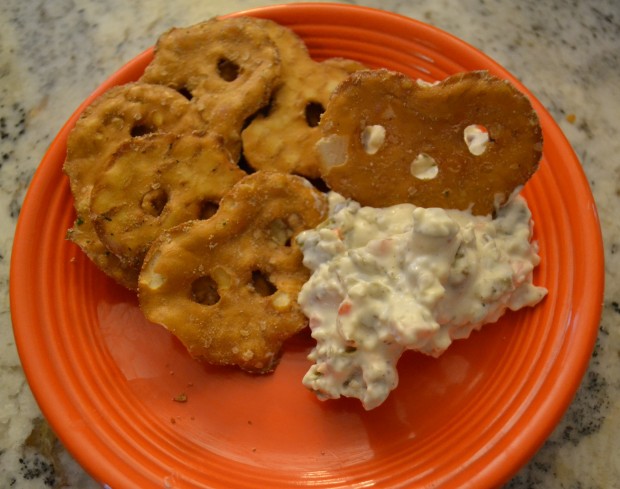 Serve with chips or crackers.  You could also stuff celery or other veggies with this wonderful goodness.
Enjoy!
Love and blessings to you and yours,
Remember to click on the title of the post to see the recipe.
Thanks to The Mrs. for another wonderful recipe.
Olive Loaf Spread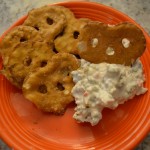 By Lana Published: July 3, 2012
Yield:

3 cups

Prep:

5 mins
Easy olive spread to serve with chips, and crackers. Very good!
Ingredients
Instructions
Chop olives and nuts.
In a medium bowl, combine cream cheese and mayonnaise. Mix well.
Add olive liquid and pepper. Stir to mix.
Stir in chopped pecans and olives.
Refrigerate until ready to serve.